Roaring Back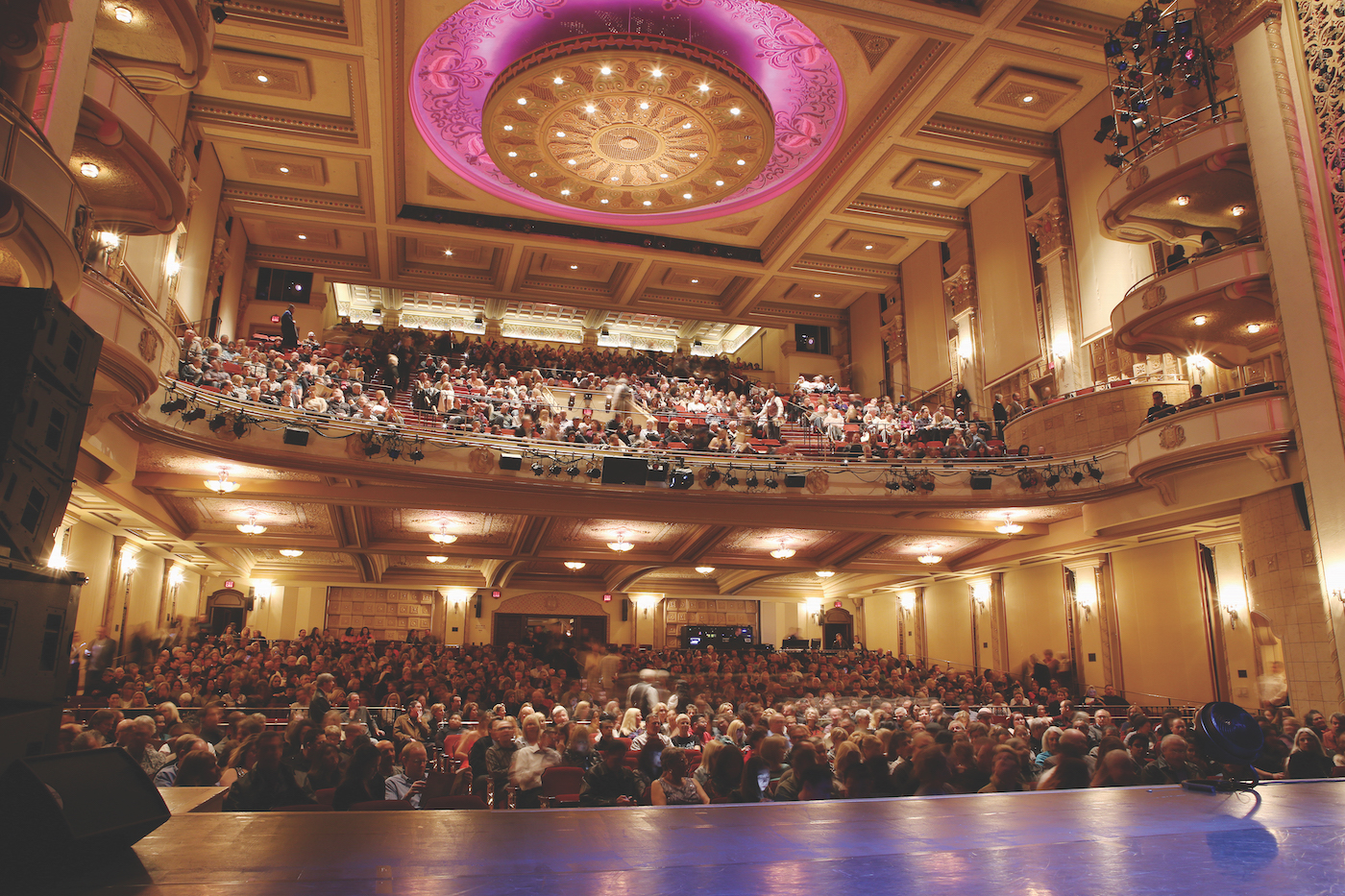 It's just a couple weeks before October 2021 and Opera Santa Barbara is preparing to take the stage for its season kick-off, the Mariachi opera Cruzar la Cara de la Luna. It's an emotional moment. The 1,500-seat Granada Theatre has endured the past 18 months mostly shuttered with only a few cautious exceptions, but now the expansive venue is set to roar back to life healthier than ever. Granada Executive Chairman of the Board Palmer Jackson Jr. is visibly excited about the return, but he's thinking about another event: a small outdoor concert series that kept Granada audiences delighted even when the auditorium was dark.
He is referring to "Roar & Pour," a live music fest hosted Thursday nights on State Street in front of The Granada Theatre, in collaboration with Opera Santa Barbara and the craft cocktail bar The Good Lion.
When most of State Street's venues remained closed, Roar & Pour was a beating heart of downtown Santa Barbara's music scene, hosting up to 300 people enjoying music, food, and craft cocktails.
"This was really a case of making lemonade out of lemons," Jackson says. "Roar & Pour became a local institution and we were really proud to support the musician community in Santa Barbara while we could."
Roar & Pour has grown to be a potential new summer tradition for The Granada. But with fall, the organization turns its attention to welcoming audiences back for onstage performances, having taken advantage of the off-time to improve the century-old building and the surrounding neighborhood. That includes a $2 million downtown beautification called Plaza Granada, a collaboration among local business owners, city officials, arts patrons, and residents to renovate the neighborhood with landscaping, well-lit pedestrian passes, improved parking, and a competitively commissioned mural.
The Granada Theatre has undergone multiple facelifts in the last couple of decades to ensure that the facility continues to be on par with the caliber of performers who grace its stage. Ensuring the theater is in its best shape is a point of pride for the organization as it welcomes audiences and artists back.
"For many years, our resident companies have brought great artists from the entire world to The Granada," says longtime Development Services Manager Kathy Kramer. "We host the pantheon – Yo-Yo Ma, Itzhak Perlman – and they come back to The Granada year after year with pleasure because the facility has been so good to them."
Donate now!
granadasb.org
(805) 899-3000
Vice President for Advancement: Jill Seltzer
Mission
The Granada Theatre — owned and operated by the Santa Barbara Center for the Performing Arts — serves Santa Barbara by providing a vibrant, state-of-the-art venue where world-class artistic performances are available to the widest possible audience, promoting appreciation for the performing arts and enhancing the quality of life in our community.
Begin to Build a Relationship
We know you care about where your money goes and how it is used. Connect with this organization's leadership in order to begin to build this important relationship. Your email will be sent directly to this organization's Director of Development and/or Executive Director.
"Representing the style of Santa Barbara and its commitment to culture, The Granada Theatre is a superb venue in which to present world-class talent."
On Stage at the G
An exciting new riff on the past successful series, Upstairs at the G, The Granada Theatre plans On Stage at the G, the jazz series sponsored by Sarah and Roger Chrisman. Kicking off in March, The Granada will host three concerts over three months, featuring performances by saxophonist favorite Jessy J, Alpha Rhythm Kings, and country singer Philip Claypool.
Performers and audience will sit on the Granada stage for this series of three performances. Wonderful music, fine beverages and enticing appetizers will all add to the on stage ambiance.
"These invited concerts are one of the ways we thank our loyal donors, and they're also great for inviting new friends and potential supporters to experience what The Granada offers in an up-close and personal way," says Granada Chairman of the Board Palmer Jackson, Jr.
Board of Directors
Palmer Jackson, Jr., Chairman
F. Robert Miller III, Vice Chairman
Dan Burnham, Immediate Past Chair
Roberta Griffin, Treasurer
Merryl Snow Zegar, Secretary
Sarah Schlinger Chrisman, At Large
Yvette Birch Giller, At Large
Tariqh Akoni
Leslie Bains
Brooks Firestone
Rick Fogg
Charles C. Gray
Jamie Maguire
Maria Schmidt