The Home of Social and Academic Excellence Since 1938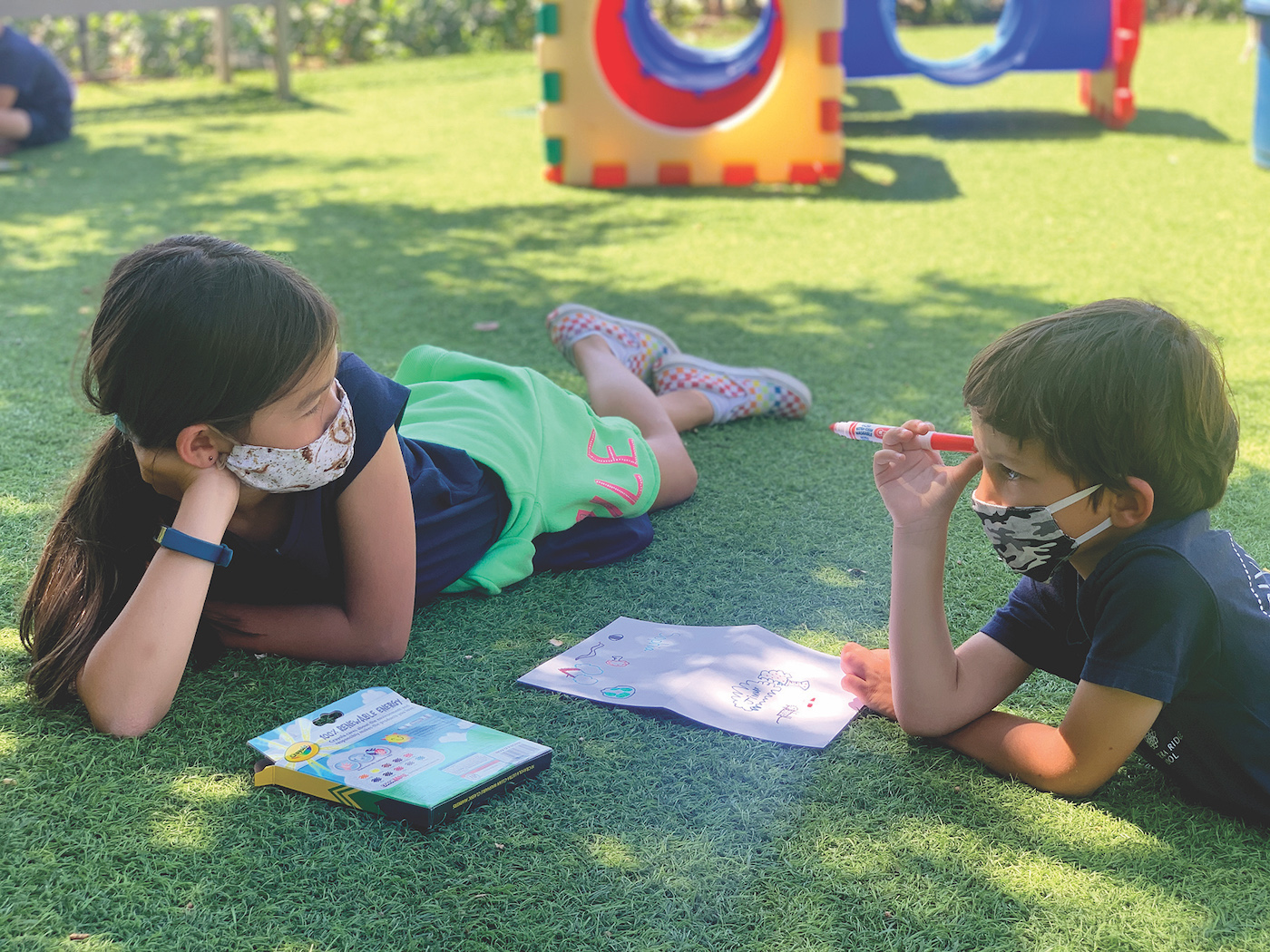 The esteemed independent educational institution marked its 80-plus year dedication to growth, improvement, and future-forward thinking with a name change in 2021, from Marymount of Santa Barbara to The Riviera Ridge School. Another turning point in the evolution of the school was 1972, when an enthusiastic group of parent volunteers purchased the school from the nuns who had founded it as Marymount School three decades before.
Marymount began to integrate the teaching of other faiths into its curriculum. In 2007, the faculty partnered with the UCSB Department of Religious Studies to create the Kaleidoscope Program, which studies all world religions through the prism of moral, ethical, and spiritual systems.
"We've brought with us everything that we loved from the past 83 years of history into the current day so that nothing gets left behind," says Head of School Christina Broderick. "What I love the most is that the students realize how much we have in common rather than how different we might be."
The Kaleidoscope Program remains a signature component of a curriculum that teaches an enrollment of 225 students, ages three to 14, through the lens of different faiths and cultures. It's all part of an academic approach that strives to promote social and emotional intelligence and ethical responsibility.
One of the priorities of The Riviera Ridge School is increasing the socioeconomic diversity of its enrollment to better reflect the demographics of the Santa Barbara community. Broderick says the school is committed to significantly growing its endowment to ensure that any student needing financial assistance has access to the school.
One alumnus who benefitted from this educational experience was AV Bennett. Bennett thrived as a scholar athlete, and recently graduated from UCLA. His nephew is also now enrolled at Riviera Ridge, following in his uncle's footsteps. "Mason is at such a pivotal point in his life, and I couldn't think of a better environment than The Riviera Ridge School for him to attend," Bennett says. "I want Mason to experience the inclusiveness that I felt. I want Mason to be a part of the family, just like I was."
Donate now!
www.rivieraridge.org
(805) 569-1811 ext. 234
Director of Development: Andrea McFarling
Mission
We provide student-centered, individualized learning in a joyful, and nurturing community, inspiring academic excellence and valuing difference.
Begin to Build a Relationship
We know you care about where your money goes and how it is used. Connect with this organization's leadership in order to begin to build this important relationship. Your email will be sent directly to this organization's director of development and/or Executive Director.
The Riviera Ridge School is more than academics. It is love, safety, friendship, and family.
Growing the Endowment
Building the endowment, Head of School Christina Broderick says, will ensure that The Riviera Ridge School can continue to welcome students who would not normally be able to attend private school. "The bottom line is we want students to have better access to our school and our unique signature programs," Broderick says. "We are deeply committed to the current and future students of our community," Broderick pledges as she explains her long-term commitment to growing The Riviera Ridge School's endowment by more than $20 million.
Key Supporters
Alexis Weaver, President
Steve Welton, Vice President
Paloma Arnold, Secretary
Nicholas Thacher, Treasurer
Theresa Borgatello-Carlson
Daniel Emmett
Mike Groeninger
Megan Sharma
Beth Skidmore
Lori Weathers
Tina Wood
Jessica Stovall,
Riviera Ridge Family Association President