Tipping the Scales of Justice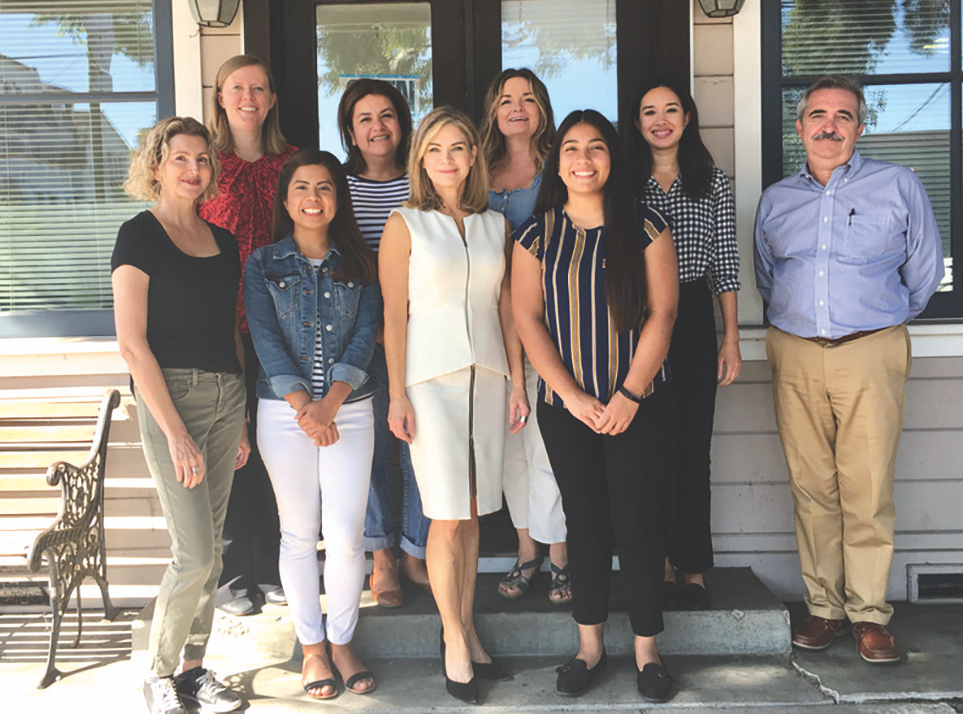 California's rental assistance program is designed to pay 100 percent of past-due rent, providing sorely needed relief to income-eligible renters and landlords. In practice, though, very little of that aid has reached the people it is meant to help, with less than 10 percent of rental assistance requests paid, according to the California Department of Housing and Community Development.
This puts thousands of people at risk of eviction. And while they might have legal recourse to prevent themselves from ending up on the street, they might not have the resources to assert a real defense. Enter the Legal Aid Foundation of Santa Barbara County, the county's only organization providing free legal services to low-income residents. The nonprofit has a team of 12 lawyers plus a support staff that provides a full breadth of civil legal services for the county's most unmet needs, including unlawful evictions, housing discrimination, domestic violence, and immigration assistance for victims of crimes.
Depending on the circumstance, a private attorney might run for as much as $600 per hour, a prohibitive cost for a person in a low-income bracket. By guaranteeing anyone gets access to quality legal services at no cost, the Legal Aid Foundation is doing its part to tip the scales of justice in favor of people who might otherwise not be able to defend themselves.
"Our justice system presumes that all parties will be represented when they go to court, but our system doesn't function as well as it's supposed to," says Executive Director Jennifer Smith. "We need individuals to be represented and to have an advocate when they go to court for our system to work properly."
Smith, though, is careful to say that the foundation should not be interpreted as a traditional charity. They operate like a professional law firm, with attorneys who are deeply passionate about defending people who need representation most.
"Your rights are meaningless unless they're enforced," she says. "We are there to make sure your rights are asserted. By providing legal representation, we are changing lives."
Donate now!
www.lafsbc.org
(805) 963-6754 x103
Executive Director: Jennifer R. Smith
Mission
Our mission is to provide high-quality civil legal services to low-income and other vulnerable residents in order to ensure equal access to justice. We change lives through direct representation, legal advice and information, and community education.
Begin to Build a Relationship
We know you care about where your money goes and how it is used. Connect with this organization's leadership in order to begin to build this important relationship. Your email will be sent directly to this organization's director of development and/or Executive Director.
I am extremely appreciative of the help I received from the Legal Aid Foundation. They were thorough, assuring, and knowledgeable during a very uncertain time when I lacked the resources to otherwise receive a reasonable outcome with the housing crisis I faced.
Help Bridge the Gap
Despite the growth of the foundation, more resources are needed. The State Bar of California estimates an additional 9,000 full-time legal aid lawyers are needed to address the justice gap in the state. Santa Barbara County is no exception. In fact, the Legal Aid Foundation is seeking an additional attorney to help meet the growing needs of the Family Violence Prevention program.  
The Legal Aid Foundation of Santa Barbara County seeks donations to help close the justice gap between the most vulnerable people and the rest of society. Donations help pay the costs to represent clients, and provide programs that prevent violence, protect the elderly, assist the poor, and help the disabled.
Key Supporters
In Memory of D. William (Bill) Wagner
Alan Blakeboro
Susan Thompson
Crystal Forsher
Julianna Malis
Jena Acos
Saji Dias Gunawardane
Tim Harrington
Wendy Kosche
Alexander Saunders
Becky Steiger
Garry Tetalman
State Bar of California
California Judicial Council
California Access to
Justice Commission
California Governor's Office of
Emergency Services,
Victim Services Branch
Hutton Parker Foundation
Yardi Systems