'When We Get the Word Out, They Respond'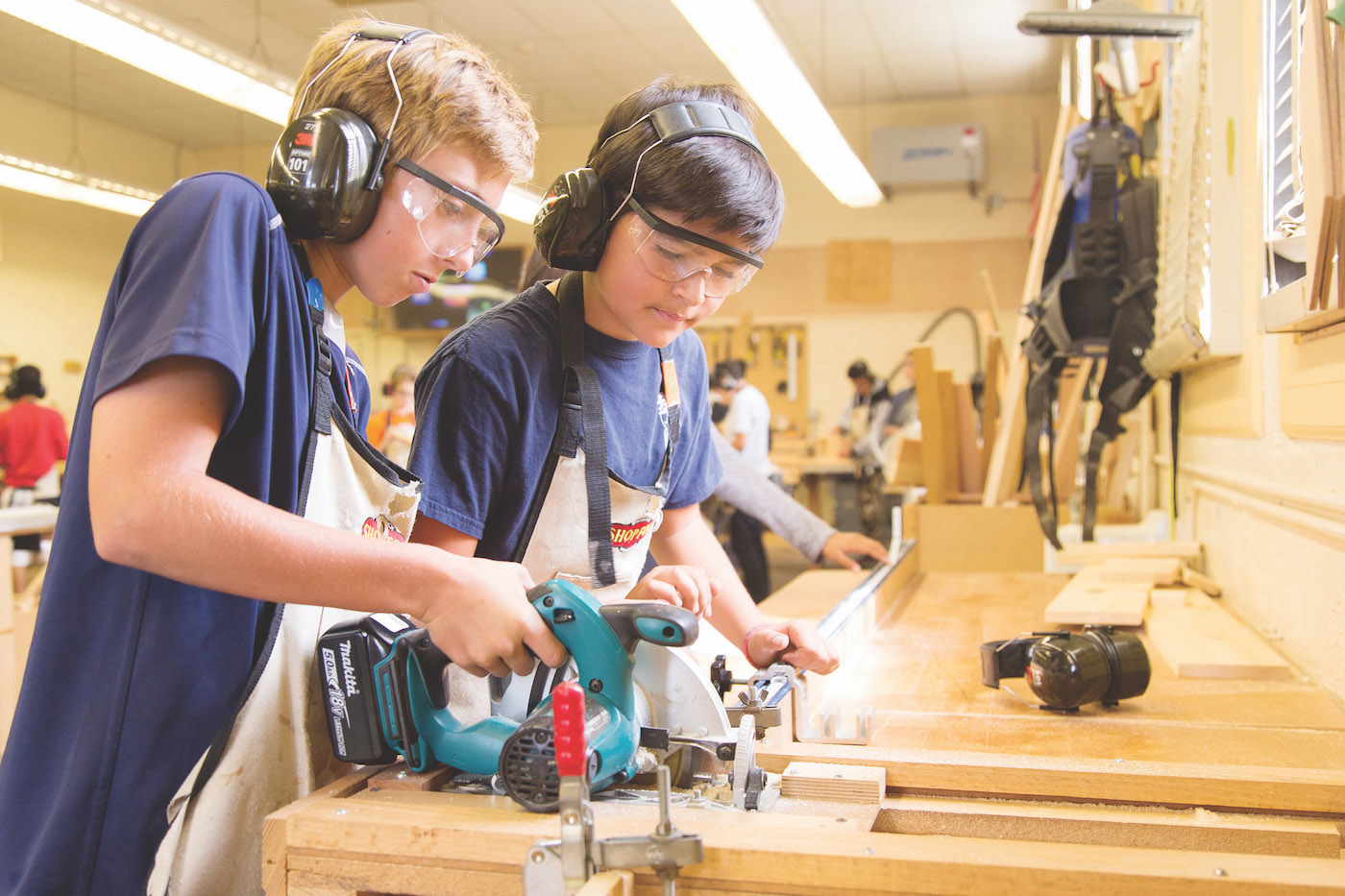 It took a while for anyone to realize that there was something strange about so many cars filling the parking lots of Santa Barbara's public schools every night.
It turned out that many parents whose households lacked access to the internet were driving their kids to school so they could pick up the Wi-Fi and do their homework – in their cars. And when local schools shifted to distance learning, which was entirely dependent on internet connectivity, the Santa Barbara Education Foundation did what it does best: mobilize.
In 2020, the nonprofit, whose mission is to create and support "programs that enrich the academic, artistic, and personal development of all students in the Santa Barbara Unified School District," launched a program to help low-income families gain access to the internet and academic resources, including art and physical education supplies and even musical instruments. The community responded in a big way, raising $267,000 in individual donations ranging from $5 to five figures and attracting 200 first-time donors in less than a year.
By the end of the year, the program helped more than 2,000 students and their families.
And if Executive Director Margie Yahyavi had her way, access to the internet would be permanent and universal.
"I really think that this is an issue much bigger than the Santa Barbara Unified School District," Yahyavi says. "We should be supporting and making sure that there's Wi-Fi access for everyone."
The internet access program represents the Santa Barbara Education Foundation's ethos: substance over style, less talk and more action. Whether it's mentoring students at risk of dropping out of school, helping kids struggling with reading learn to read, or providing jackets to underprivileged students to keep warm during the winter, the foundation strives to rapidly marshal resources toward worthy causes.
"People trust us to have our finger on the pulse," Yahyavi says. "We have relationships with a lot of people in the community who understand the importance of investing in public education. When we get the word out, they respond."
Donate now!
Mission
Santa Barbara Education Foundation (SBEF) provides and supports programs that enrich the academic, artistic, and personal development of all students in the Santa Barbara Unified School District.
Begin to Build a Relationship
We know you care about where your money goes and how it is used. Connect with this organization's leadership in order to begin to build this important relationship. Your email will be sent directly to this organization's director of development and/or Executive Director.
I have always been impressed with Keep the Beat as it fosters a love of music in children that can last a lifetime. I learned to love music when I was young and wanted to help our young folks experience that same love in their formative years.
Helping Teachers Help Students
The agenda for the 2022/2023 school year is to close the gap and achieve more funding for Teacher Grants while focusing on literacy development and mental health. Despite the $223,000 gap that the Santa Barbara Education Foundation is currently experiencing, their diligence and thoughtfulness bear every single student in mind.
You can help countless students like Bella find their voice.
Key Supporters
Arnesen Family Foundation
Timothy and Louise Casey
Andrew and Mary Jane Cooper
Daniel and Mandy Hochman
Elaine F. Stepanek Foundation
James S. Bower Foundation
John L. Carleton Foundation
Senator Monique Limón
J.M. Lind
Superintendent Dr. Hilda Maldonado
Sara Miller McCune
Mithun Family Foundation
Mosher Foundation
Santa Barbara Foundation
Nick Rail
April Thede
Towbes Foundation
Walter J. & Holly O.
Thomson Foundation
Wood-Claeyssens Foundation
Zegar Family Foundation