Santa Barbara Foundation Leads Our Philanthropic Community Through Thick and Thin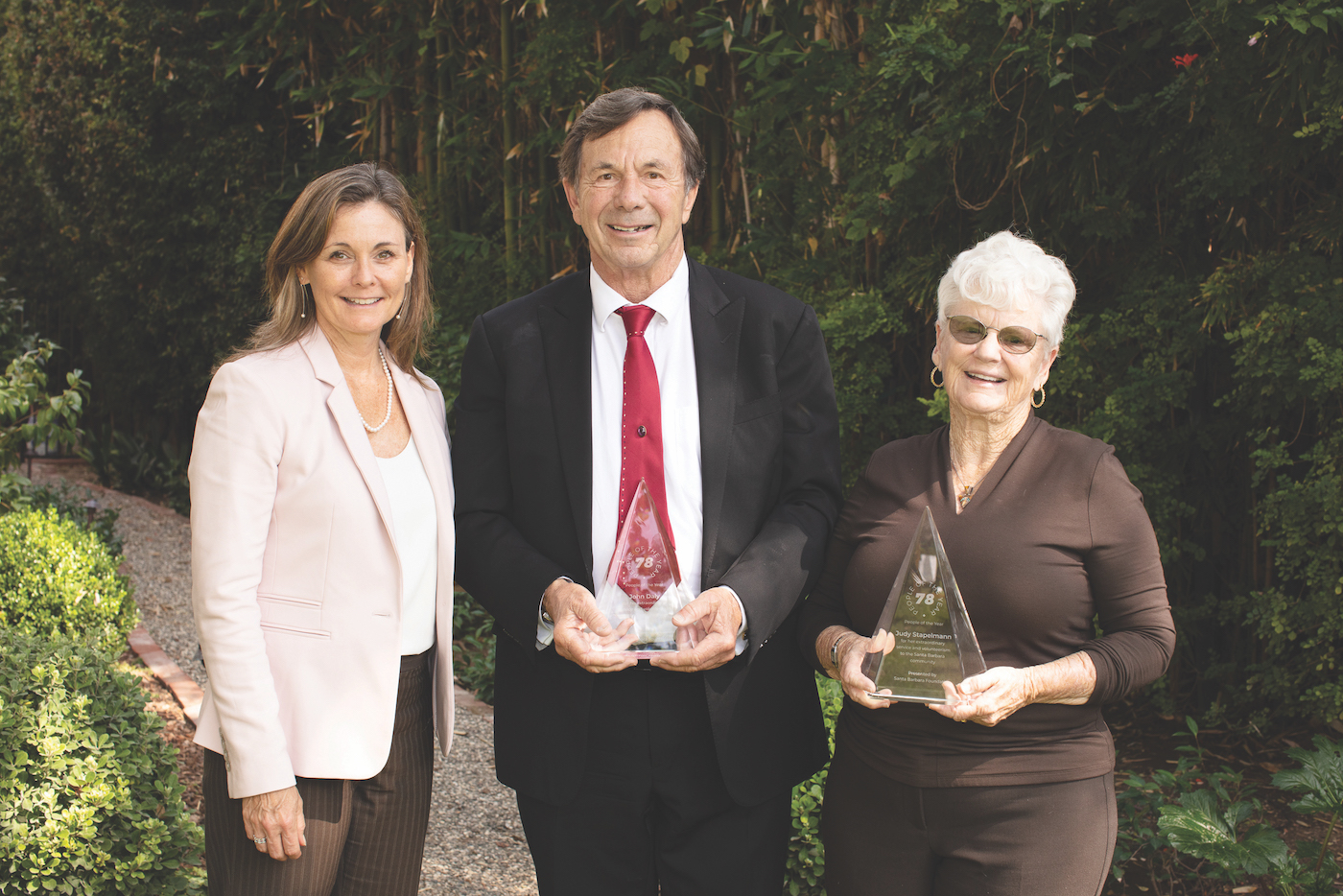 There are an estimated 1,900 nonprofit organizations in Santa Barbara County, each dedicated to helping the community in some way. Perhaps the most complex, comprehensive, and inclusive of them all, though, is the multifaceted Santa Barbara Foundation (SBF), which lies at the heart of the region's philanthropic efforts.
Last year, the Foundation, through the generosity of its donors, provided more than $31 million to the community. While this metric is important, it by no means paints a complete picture of what SBF does. "We have the ability – beyond the dollars – to show up in a variety of ways to improve and enhance the quality of life for people in Santa Barbara County," says Jackie Carrera, the Foundation's President and CEO. "For example, last year when COVID-19 first hit our region, we realized right away there was a shortage of personal protective equipment (PPE) for first responders. So, we contacted and partnered with organizations that had 3D printers or volunteers, entities like MOXI Wolf Museum, UCSB, and Bucket Brigade, to develop the PPE Project whereby over 11,000 pieces of PPE were distributed countywide. Whether we make grants, organize, convene, advocate, produce reports or share resources, our aim is to mobilize our collective brainpower, passion, and philanthropic capital to solve problems."
The Foundation, formed in the late 1920s as the Great Depression created immense need throughout the community, has always been defined by its responsive and timely actions, most recently including its wide-ranging COVID-19 efforts and its critical support of "safety-net" services for vulnerable populations and working families. These currently include healthcare and behavioral health services, food, shelter and housing, workforce development, childcare, and disaster relief (COVID-19). Additionally, the Foundation provides philanthropic banking and advising services to donors and nonprofit organizations and actively raises funds to connect donors to priority issue areas. At the end of 2020, the Foundation held assets of $512 million for Santa Barbara County.
The healthy financial footing means the Santa Barbara Foundation is poised to be a philanthropic leader for years to come, but its commitment to the health of the nonprofit sector as a whole is also vitally important. To that end, the Santa Barbara Foundation works to strengthen the social sector by ensuring its organizations and leaders have the knowledge, skills, and resources to fulfill their mission. Strong nonprofits lead to a strong community, and the Foundation's Collaboration for Social Impact works to fortify nonprofits by facilitating workshops, seminars, and coaching and mentoring, while also supporting capacity-building in the areas of leadership development, technical assistance, financial management, technology, cross-organizational collaboration, and personal health and wellness. The Foundation has also fostered special initiatives, such as the Community Caregiving Initiative, the Santa Barbara County Food Action Network, Santa Barbara County Conservation Blueprint, and the Santa Barbara County Veterans Collaborative, which was officially launched in June.
Partner with the Santa Barbara Foundation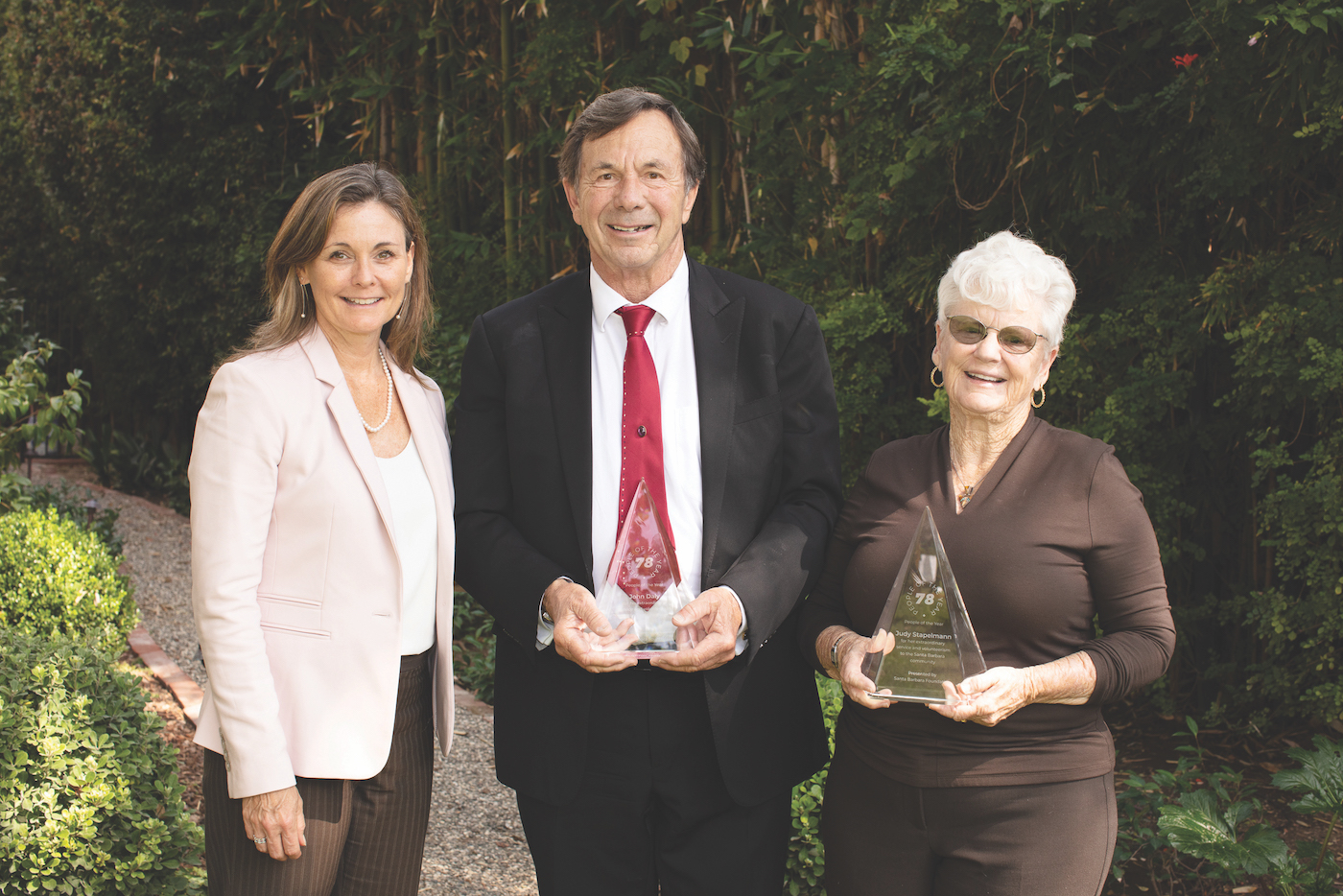 Many effective nonprofits are devoted to a single issue, such as protecting a watershed, supporting a school, or providing healthcare for the homeless. SBF supports these efforts through discretionary and non-discretionary investments, but it also has the capacity to serve nonprofits and donors in a variety of other ways. One way is by building substantive collaborative relationships with key community organizations. This takes time, but also understanding – to learn the needs of nonprofits and the constituents they serve, and to then be responsive to those needs.
For example, when a nonprofit organization applies for one of the Foundation's Community Grant Programs, staff provide educational webinars and talk directly with organizations to improve each application's chance of success. The Foundation takes extra care vetting all grants through a Community Grants Committee made up of community experts, philanthropists, Foundation Trustees, and staff before awarding discretionary dollars. And once awarded, the conversation continues, and staff check in on the nonprofit's progress and challenges, and when needed, make connections for additional support. In addition, SBF staff presents funding opportunities to donors that might be interested in funding.
As a learning organization, Foundation employees convene directors of these nonprofits and others, even those that were not awarded grants, to discuss trends and challenges and share data and systems, with the goal of encouraging collaborations that benefit our region.
The Foundation also works on the grassroots level with community members looking to donate. For them, the Foundation provides a portfolio of giving vehicles that align with donors' philanthropic interests. They aid in investing funds for nonprofits and advise donors as to what each nonprofit offers.
"We want to work with you. We work to help donors find organizations that align with their philanthropic areas of interests and passions," says Jessica Sanchez, Director of Donor Relations at SBF. "Donors can call us or contact us on our website at any time with questions and we will be there to help. The Foundation has supported many Santa Barbara County nonprofit organizations and essential community projects, so we are a great resource for donors who want to learn more about their community and align their passions."
SBF's charitable vehicles provide opportunities for potential donors to give to their "areas of interests and passions." Whether a Planned Gift, Donor Advised Fund, Donor Designated Fund, Field of Interest Fund, or Unrestricted Fund, or something else – the staff at the Foundation is ready to help you create your philanthropic giving plan.
The Foundation Works in Times of Disaster
The Foundation has learned from prior disasters that working together is essential to supporting those most affected. When disaster strikes, such as a global pandemic, the Foundation launches the Community Disaster Relief Fund and coordinates with local funders to share information, rapidly deploy grants to nonprofits, and provide support. They provide grants to small businesses as well. During the COVID-19 pandemic, the Foundation has so far provided COVID-19 Response Grants to 245 nonprofits and over 280 small and microbusinesses.
In an exciting new partnership, SBF worked with Deckers Brands to establish Santa Barbara Better Together Fund (SBBT), a charitable fund of the Santa Barbara Foundation. With an initial gift of $500,000 and in partnership with local municipalities, SBBT built a fund that has given over a million dollars to help 210 small businesses from Santa Maria to Carpinteria affected by COVID-19. Additionally, the Elaine Stepanek Foundation Restaurant Fund at the Santa Barbara Foundation provided $500,000 to more than 70 small, independently owned, dine-in restaurants in Santa Barbara and the Santa Ynez Valley. In addition, the Foundation continues to award grants to small and microbusinesses through the Emergency Business Assistance Grant Program in partnership with the County of Santa Barbara later this year.
The Foundation continues to participate in community collaborations that came together as a result of the ongoing pandemic. Staff meets with groups like the Community Wellness Team, which includes 13 behavioral-health organizations working to support those in need. This and the 91-organization strong Latinx & Indigenous Migrant COVID-19 Response Task Force and the PPE Project, are just a few efforts the Foundation proudly supports.
"The pandemic has brought us closer," says Carrera. "We are seeing a high level of collaboration between nonprofits, donors, government, and everyone countywide. The Foundation will continue to encourage cooperation and we are fortunate to have community members and a social sector that will also continue to do so.
"At the core of the Foundation are caring people who love the community. We believe that together we can be better."
The work of the Santa Barbara Foundation is deeply rooted in a spirit of philanthropy that is guided by the mission to uplift our community and make it better for generations to come.
Give to the Strategic Priorities Fund
It's been a tough couple of years, especially for our vulnerable populations and working families, who are becoming more vulnerable every day. The need for behavioral health care has skyrocketed, health disparities are becoming even more prevalent, and thousands in our county are choosing between feeding their families and staying in their homes. Your gift to the Strategic Priorities fund will be strategically leveraged by SBF to create maximum impact in these issue areas.
sbfoundation.org
(805) 963-1873
Vice President, Philanthropic Services: Tammy Johnson
What We Do
For over 92 years, the Santa Barbara Foundation has been a catalyst for change. We analyze issues to identify challenges that burden people every day in Santa Barbara County. We convene community stakeholders to build coalitions and partner with nonprofits and other leaders working on the front lines. Together, we chart a direction and mobilize people like you to support the dynamic initiatives that makes this a better place, now and for generations to come.
Begin to Build a Relationship
We know you care about where your money goes and how it is used. Connect with this organization's leadership in order to begin to build this important relationship. Your email will be sent directly to this organization's director of development and/or Executive Director.
The Foundation is the "community living room," a place where donors, community members, and leaders of its business, nonprofit, education, and civic sectors can gather, "to discuss and problem solve. Collaboration is layered into everything we do.
LEADERSHIP IN ACTION
The Santa Barbara Foundation leads the effort to bring people and resources together to work for large scale, sustainable improvements in the community. We do that by facilitating dialogue among stakeholders- business leaders, government representatives, leaders of nonprofit organizations, residents and funders who want to create positive change. We look for the chance to form strategic partnerships to leverage our collective strengths and maximize the power of our donor's dollars. Because we do extensive research into the greatest needs of the community and the people who deliver services, we are positioned to champion specific causes and organizations. We then advocate for the funding to transform innovative ideas into reality. Learn more about our work within the community.
STRATEGIC GRANTMAKING
There are approximately 1,900 nonprofits in Santa Barbara County. Even the most diligent donor would find it daunting to try to learn about all of them and vet their work. In partnering with the Santa Barbara Foundation, donors can be assured that we award our grants through a rigorous process of research, planning, due diligence and evaluation. We work to identify and prioritize critical needs for strategic grantmaking requiring special focus and additional organizational resources. Once funded, we monitor and evaluate these initiatives for impact. We are committed to working with providers to maximize their effectiveness. Learn more about our grantmaking.
PARTNERS IN PHILANTHROPY
We are grateful that for more than 90 years the people of Santa Barbara County have trusted us to steward their charitable assets. Our team of philanthropic advisors help donors navigate the logistics of giving, and work with them to create a customized plan that aligns with their goals. As a community foundation, we have a responsibility to expand financial capital by reaching out to individuals and institutions to raise funds. We are committed to pooling our collective resources with those of forward-thinking funders to build scalable solutions. The Santa Barbara Foundation invites and encourages all donors, contributing all size donations, to join us. Learn more and become a Partner in Philanthropy.
SUPPORTING THE SOCIAL SECTOR
The Santa Barbara Foundation believes a healthy, high-achieving, creative social sector enables our county to fulfill its potential. To help make our nonprofits stronger and more resilient, we share knowledge through a series of capacity building workshops, leadership development, and technical assistance programs. We engage with practitioners to develop successful approaches for improved outcomes in the community. We connect them with funders and other nonprofits to make their efforts more powerful. Since this can be a demanding line of work, we recognize and reward hard work and excellence of those working in the social sector. Learn more about the Collaboration for Social Impact.