The Santa Barbara Philanthropy Pivot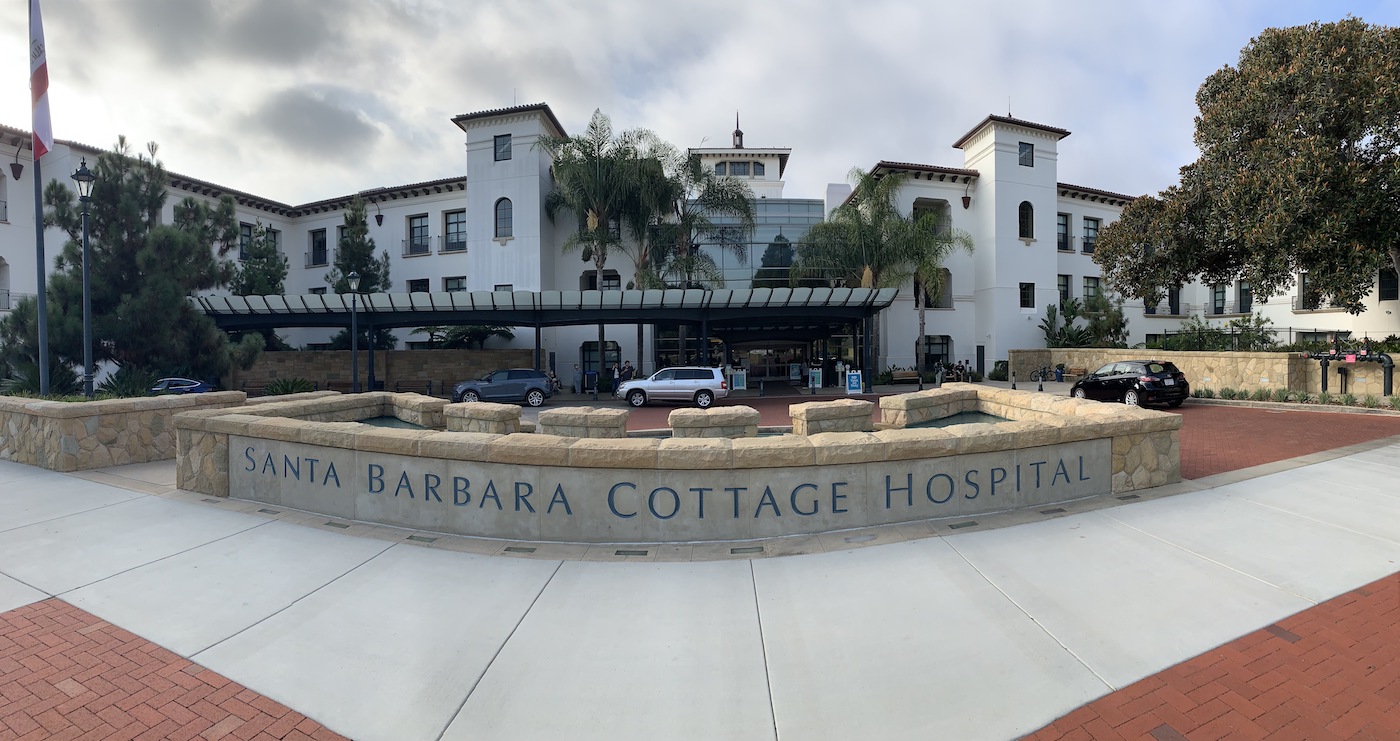 Santa Barbara has been defined, all at once, as an enclave of the wealthy, a surf-bum beach town, and a somewhat relaxed, working paradise for all those in between. But, if you live here long enough, you know the real heart and soul of the region – the real defining characteristic – is something deeper. It lies in the giving nature of the people. The desire to give back to the community with a generosity of treasure, time, and talent. It is this spirit that regulates this city's pulse. And always has. 
It stretches back to the days of the early Mission and then to the mid-1850s, when the Daughters of Charity of St. Vincent de Paul opened the first organization to help mothers and their children. The growth of nonprofits and philanthropy in general went into hyper-drive after that. The city attracted a host of wealthy and philanthropic residents, including Dwight Murphy, Mary Ashley, Frederick Peabody, Ida Cordero, Max Fleischmann, and George Knapp. With other tycoons and activists, they helped start and fund Cottage Hospital, many of the area schools and parks, the Museum of Natural History, and a host of other pieces of the current mosaic that is Santa Barbara.
In the decades to come, volunteers gave hundreds of thousands of hours to area charities – backed by champion donors and activists like Pearl Chase, Michael Towbes, Lady Leslie Ridley-Tree, and many others. Today, the area ranks among the top giving regions in the nation.
Yet despite this rich history of giving, the region faces many new challenges, which include the pandemic, a call for greater diversity, inclusion, equity, and access for communities of color, a changing local population, and untested new generations of donors. Such profound contemporaneous change will undoubtedly test whether Santa Barbara's legendary philanthropic spirit will be compromised by these events, or will it rise to meet the new challenges?
The shutdowns caused by COVID-19 have had two major impacts on the philanthropic world. Perhaps most visibly, nonprofits have had to scramble to create fundraising activity alternatives to the dinners, concerts, parties, and other in-person events that have traditionally and literally been nonprofits' bread and butter. Many nonprofits are making creative efforts to replace these events, and some are having success. But remote substitutes don't always engender the passion generated by in-person events, which so often opens wallets and checkbooks. People here are highly social and see their philanthropic involvements as a key part of their social calendar. The pandemic has taken a toll on this spirit of engagement.
In this changed landscape, nonprofits have had to reinvent the way they fundraise. "Not only are the social events greatly reduced, but even the face-to-face meetings with big donors have been curtailed," says Megan Orloff, chief strategy officer and executive vice president of the Montecito Bank & Trust. "Personal pitches were so important in the past. Yet, it is apparent that changes have to be made and those often involve an increased online presence for the organizations."
The pandemic, as well as our national reckoning on race, has also changed the course of philanthropic giving in a less visible, but still critically important way. Philanthropy has always been divided in two different categories of giving, though there certainly is overlap. There are those who lean toward supporting the arts and the intellectual side of things, and those who prioritize contributing to causes that help people in need of food, shelter, or other basic necessities including educational support and/or charitable organizations focused on health and medicine. Both types of giving directly benefit the community, but presently there is a funding emphasis on the social safety net. Finding shelter and food for those who lost their jobs in the pandemic has taken precedence over things like theater and arts organizations. Likewise, there has been an increase in support for organizations dedicated to social justice issues, and in some cases, there has been increased funding to BIPOC-led (Black, Indigenous, People of Color) nonprofits and those serving communities of color.
One notable example is the work being done by the Santa Barbara Foundation (SBF). Following the horrific events of 2020, including the killing of Breonna Taylor and murder of George Floyd, SBF Board of Trustees and staff engaged in what it described as "a heartfelt discussion about systemic racism in our communities."
"While DEIA (Diversity, Equity, Inclusion and Access) work is not new to SBF, it was agreed that we should reflect further on how it plays out in our efforts to meet our mission," says Jordan Killebrew, the Foundation's director of communications. "We are examining our current programmatic and operational work to see where implicit biases may be present and to identify opportunities to proactively combat racism and other inequities. We are putting together a game plan for how we can implement better practices to uplift and further support our work to increase DEIA to members of our diverse community and social sector."
This is perhaps part of an historic ebb and flow among these and other nonprofit pathways, but right now supplying immediate physical needs to vulnerable community members, as well as leveling the playing field for communities of color and other issues involving DEIA, seem to be at the forefront of giving.
Still, the overwhelming sentiment is that arts and cultural aspects of the philanthropic community are not at odds with this and will never be diminished. And it is worth noting that even arts organizations have recognized the importance of DEIA in their missions and are working to improve on that front. UCSB Arts & Lectures' "Race to Justice Series", co-sponsored by the Santa Barbara Foundation, is a prime example of how an organization immediately shifted their programming. Another example can be seen in the Granada Theatre bringing the Dance Theatre of Harlem to Santa Barbara.
"Equitable access to the arts is essential in order for our community to grow and reach its fullest potential," says Sara Miller McCune, founder of Sage Publishing and the McCune Foundation, and a major funder of the arts in Santa Barbara. "All individuals deserve to experience the magic of the arts. Now more than ever, we need to lean on the arts to boost emotional well-being and build resiliency in an ever-changing and complicated world."
Also on the radar of area nonprofits is the changing demographics of Santa Barbara, created, in part, by an influx of new residents fleeing larger cities during the pandemic, and how this might impact local giving. The hope is that the new residents will catch the Santa Barbara giving bug and support local nonprofits. But that giving is not a "given," nor will it be automatic.
"Much of that will be up to those of us already involved in the community," says George Leis, president and chief operating officer of the Montecito Bank & Trust. "We have a sacred responsibility to reach out to new residents and to younger people to share with them the powerful and positive effects philanthropy plays in both the donors' lives and in the community. We are working hard to do that."
One of the more intriguing questions is whether the next two generations – the children of Baby Boomers and the Millennials – will step up when it is their turn to seize the donors' roles. Who will be the modern-day equivalents to Michael Towbes and Pearl Chase?
"That's a great question, but to me it is a little less generational and more about means," says Lisa Rivas, one of the top nonprofit publicists and strategists in the region. "If their children are out of college and they are doing well financially, you'll see the Boomers supporting the nonprofits. It's a giving generation, there is no doubt about that."
Another looming test lies in the next generation donors' concern over how their nonprofit dollars are spent. "That's becoming a serious issue with nonprofits," says Rivas. "For example, today's donors want food banks to provide not just food, but healthy food. People also want their donations to go directly to programs and not spent on staff or other expenses. This creates a significant dilemma because a good staff is critical to the success of any organization. Santa Barbara has the added problem of a higher cost of living, making it even more difficult to attract and keep good employees. These are serious challenges."
Matthew Spellberg, 34, who was just chosen by Santa Barbara's Nuclear Age Peace Foundation as its new president, has some insights on how his generation thinks about giving.
"We're in a time when people often tell you what they are against – there aren't a lot of proposals out there to build things people can be 'for.' That's what we want to do. We want to create something positive beyond the cynicism of today. That is what it will take to attract this generation."
According to Spellberg, organizations will have to increase their presence online even after the pandemic ebbs, but he said that is only the first step in engaging the next generation of philanthropists. "To keep the community's trust, we must stay true to our ethical mission and not just compete to reach people at any cost. Our challenge is to harness technology in a way that keeps people feeling like they have a personal stake in what we are doing. We have to keep the idea of 'community' in mind at all times."
Both Spellberg and Rivas have seen a big upside to utilizing online video technology such as Zoom. "Sometimes live events can go long and through editing and videotaping, you can keep it short and interesting and share it with those who couldn't attend in person," says Rivas. "A lot of people in this area are bi-coastal and sharing videos is a relatively cost-effective way of keeping everyone involved to maintain support."
Spellberg, who has a passion for preserving Native American languages and traditions, found that in the past few years he was able to stay closely connected with Native American groups in Alaska, the Yukon Territory, and on both U.S. coasts through Zoom calls. "We kept it 'local' by doing that," he says. "We became friends and shared ideas all the time. Using technology in the right way will not only make us more efficient, it can also extend the special intimate nature of nonprofits into the future."
George Leis, who works with nonprofits every day, believes that while the "one-on-one" personal connection with potential donors remains critical, change is coming fast. Like most in the community, he remains optimistic. "I believe the nonprofits that will thrive in the future will be the ones that are the most resilient and imaginative," he says. "I feel confident the Santa Barbara area philanthropic community is up to the challenges. The desire and talent to adapt and succeed is already here in a big way."