Charles Fenzi, CEO/CMO of the Santa Barbara Neighborhood Clinics, to Retire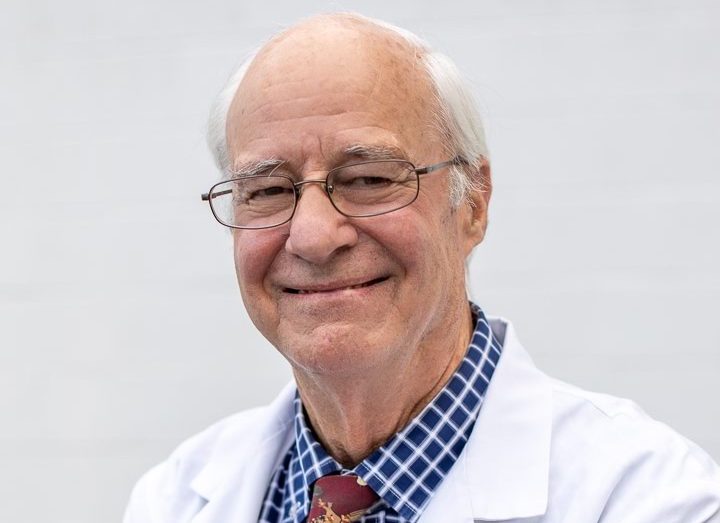 Dr. Charles Fenzi has served as Chief Medical Officer for the Santa Barbara Neighborhood Clinics (SBNC) for nearly a decade, and as Chief Executive Officer since 2015, during which time SBNC re-established itself as a vital link in providing quality, affordable healthcare to the Santa Barbara community. Dr. Fenzi has announced plans to retire in 2022, once a suitable replacement has been chosen. In announcing his retirement, Dr. Fenzi said, "I am humbled that the community had entrusted me to lead these amazing clinics and this talented team for the last ten years. Now it's time to pass the torch, so I can spend this next chapter with my supportive and understanding family."
Dr. Fenzi was hired as the CMO in January 2012, named as the interim CEO in 2015, and selected as the permanent CEO in February 2016. During his tenure with the organization, SBNC has expanded its services from its existing Eastside, Westside and Isla Vista clinics to establish new full-service medical and dental clinics in Goleta, as well as two new behavioral health clinics—one a collaboration with Sanctuary Centers, Inc. in downtown Santa Barbara, and the second a collaboration with Cottage Health, known as The Bridge Clinic, which provides counseling and support services to individuals with substance use disorders. SBNC has also expanded its behavioral health services in each of its medical clinics. Each clinic now has a behavioral health specialist available, with the ultimate goal of having the primary care and behavioral health specialists providing integrated healthcare to their patients as a team.
In addition, SBNC enjoys collaborations with Sansum Clinic, which provides radiologic and other services to SBNC patients who have no insurance coverage, at no charge to them. SBNC has also established partnerships with the Sansum Diabetes Research Institute, the Council on Alcohol and Drug Abuse (CADA), CALM, the Santa Barbara Housing Authority, and the Ridley-Tree Cancer Center.
Under Dr. Fenzi's leadership, SBNC has launched several new initiatives with other Santa Barbara community non-profits. In 2016, SBNC initiated a research study pilot project, in collaboration with UCSB and CALM, to screen every child seen at SBNC for potential Adverse Childhood Experiences (ACEs). This new program has now been adopted by other providers in the community. The innovative universal screening for ACEs is now considered to be a pediatric standard of care. In 2016, SBNC also was introduced to the allcove centers (behavioral health and primary healthcare drop-in centers for teens and young adults) by the Mental Wellness Center. SBNC has also been chosen to be an integral part of the new pediatric residency program at Cottage Hospital and will be helping to train new physicians at its Goleta Medical Clinic.
Equally impressive during Dr. Fenzi's tenure has been the growth of the SBNC dental clinics. The dental residency program had already been established by Dr. Quynh Nguyen in collaboration with the prestigious NYU Langone Health Center. However, under the leadership of Dominic Caluori, Chief Dental Officer, the residents grew in number and are now a predominant part of SBNC's dentistry clinics. SBNC has also recently received funding for a new mobile dental clinic to extend its services to hard-to-reach populations, such as at schools and senior living facilities.
Perhaps, most importantly, SBNC is proud to be among the many healthcare providers who helped vaccinate the Santa Barbara community against COVID-19 with weekend and neighborhood-based vaccination clinics, with help from its own staff and wonderful volunteers from the community. With the sudden appearance of the Omicron variant and the availability of vaccines for children ages 5 to 11, plans are underway for a dedicated vaccine clinic across from the Westside Clinic, in what will eventually be the new Westside Clinic facility.
Looking back on his career at SBNC, Dr. Fenzi is quick to say that he could not have accomplished any of it without the dedication and talent of his Executive Core Team. In his always modest way, Dr. Fenzi said, "Whatever success SBNC has enjoyed over the last ten years, it is due to the sacrifice and devotion of every member of our staff who wants to deliver the best possible healthcare to every one of our patients. I cannot thank them enough."
The SBNC Board has formed a Search Committee composed of Board members and community leaders who will begin the process of selecting a new CEO. Board Chair Brian Gough says, "Although it will be difficult to find a leader as well loved as Dr. Fenzi, our goal will be to choose someone who will build on our successes to date, lead and motivate our Core Team, work seamlessly with our partners, and relate well to our supporters and donors."
For more information on Santa Barbara Neighborhood Clinics, please visit www.sbclinics.org or call 1-844-594-0343. For direct inquiries, interviews and photos, please contact Maria Long at Maria.Long@sbclinics.org or 805-452-5466.
Donate now!
sbclinics.org
(805) 452-5466
Director of Development & Community Awareness: Maria W. Long
Mission
Santa Barbara Neighborhood Clinics provides high quality, comprehensive, affordable healthcare to all people, regardless of their ability to pay, in an environment that fosters respect, compassion and dignity.
Begin to Build a Relationship
We know you care about where your money goes and how it is used. Connect with this organization's leadership in order to begin to build this important relationship. Your email will be sent directly to this organization's Director of Development and/or Executive Director.
I have proudly supported SBNC for over 25 years, because of their total dedication to our community. The recent pandemic has proven what I have always believed: If we don't take care of those that work in the community, we are ALL at risk in multiple ways. Too many people are fearful to seek the help of a doctor because of the high cost of treatment or medications. I ask myself, what happens if you aren't able to fix a tooth? Well, you simply stop smiling! I am grateful for the services of the Santa Barbara Neighborhood Clinics by providing skill and compassion in treating the health, dental, and emotional needs of our fellow human beings.
A New Westside Clinic
Santa Barbara Neighborhood Clinics completed a $20 million campaign this past year.
Half of the funds raised will be spread out over five years to cover the outstanding $2 million per year they need to fulfill their operating budgets after the funds they receive being a Federally Qualified Health Center. The other half will be split up with $3.25 million going towards facility upgrades and maintenance and $6.75 million being used to establish a new clinic on the Westside. This facility will expand medical exam rooms by 50% to nine rooms, provide new dental services in six operatories, and have an integrated space for a behavioral health specialist and psychiatrist.

"We raised our $20 million, but during this pandemic we found that the building we designed was inadequate for the next pandemic," says SBNC Ceo/Cmo Dr. Charles Fenzi. Accordingly, the SBNC team had the plans redrawn. "That raised the cost so now we are going back to raise those additional funds and we're about halfway there."
Key Supporters
Cottage Health
Brittingham Family Foundation
Lewis-Towbes Family Foundation
G.A. Fowler Family Foundation
James S. Bower Foundation
St. Francis Foundation
The Cecilia Fund
Montecito Bank & Trust
Mosher Foundation
Lady Leslie Ridley-Tree
David & Anna Grotenhuis
Dorothy Largay
Linked Foundation
Direct Relief
Jack Mithun & Mercedes Millington
Sybil Rosen
Katina Zaninovich
Peter & Gerd Jordano
Lillian Lovelace
Zegar Family Foundation