California State University Channel Islands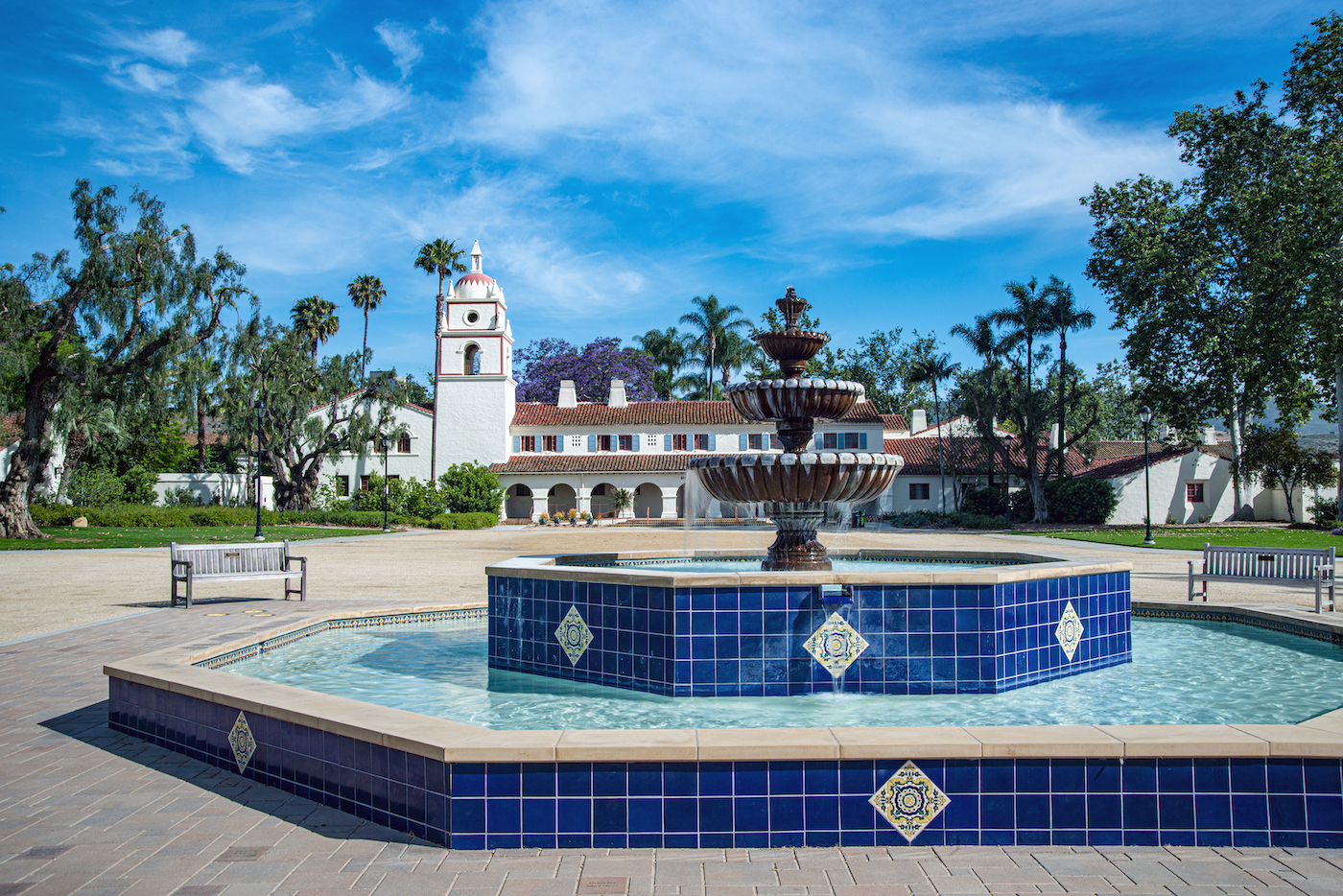 California State University Channel Islands (CSUCI) has served as a landing spot for underrepresented minorities and/or the economically disadvantaged since its founding 20 years ago on the former site of Camarillo State Mental Hospital, which closed five years earlier. The statewide CSU website boasts at the top of its diversity page the fact that nearly one-third of CSU students are the first in their families to attend college.
Thirty-three percent is an impressive figure, no doubt, but one that's dwarfed by the Channel Islands campus, where more than 62 percent of the students are the first of their family to get to college. That's partly why the CSU system is educating the most ethnically, economically, and academically diverse student body in the nation, coming from the belief that higher education transforms lives and serves the common good of society. Students learn the critical-thinking, problem-solving, communications, and mathematical skills necessary to thrive in today's entrepreneurial and innovative business world.
But along with those laudable diversity numbers comes this sobering fact: 83 percent of the CSUCI student body qualifies for financial aid. Federal programs and other grants provide help for tuition and on-campus housing expenses. But thriving at college, and feeling a part of the community, requires so much more.
"Some of those non-tuition costs can really catch students off-guard," said J. Jacob Jenkins, Ph.D., co-Campus Coordinator of CSUCI's Affordable Learning Solutions (aka, OpenCI). "They're just not prepared for the expenses of textbooks, and transportation, food, and things like that really add up. Our initiatives help address those non-tuition costs that contribute to upward social mobility and help students stay enrolled and on course to graduate."
When a student can't afford the books and other necessary course materials as well as such basic needs as food and housing, it's no surprise that classwork tends to suffer.
Jenkins said he's seen first-hand how issues in these areas can accumulate and spiral, and how a helping hand can make a huge difference.
"I had a student come by my office a couple years ago, who was doing just great during class, a natural leader with an uplifting personality who was very engaged. But she was failing because she wasn't turning in her reading assignments and quizzes," recalled Jenkins, who is also Associate Professor of Organizational Communication at the Channel Islands campus and shares coordination of OpenCI with Jaime Hannans, an Associate Professor of Nursing. "After talking with her for a moment, she admitted she hadn't bought the textbook yet. I pushed back on that and said we need to make sure she got the book. Then she mentioned something along the lines of that she hadn't had much sleep the night before because a cop kept knocking on the windshield of her car telling her to move."
That really put things in perspective, Jenkins said, noting that when you're not sure how and when you're going to sleep, studying falls a little lower on the list of needs. His pride in having redesigned the course so that the required textbook and other materials dropped from $150 to just $34 went right by the wayside.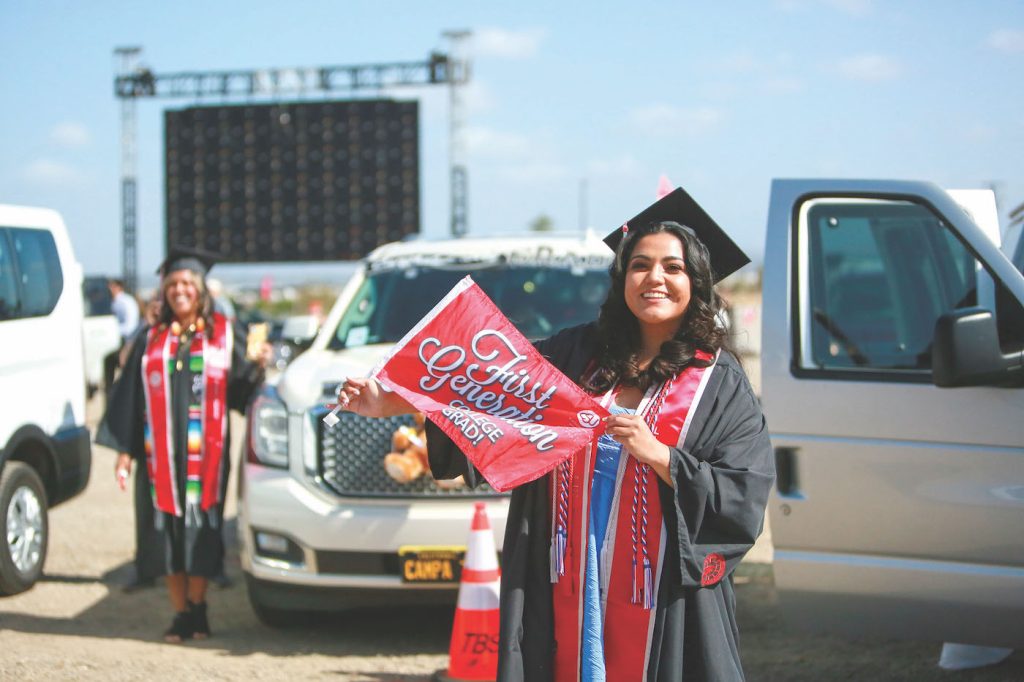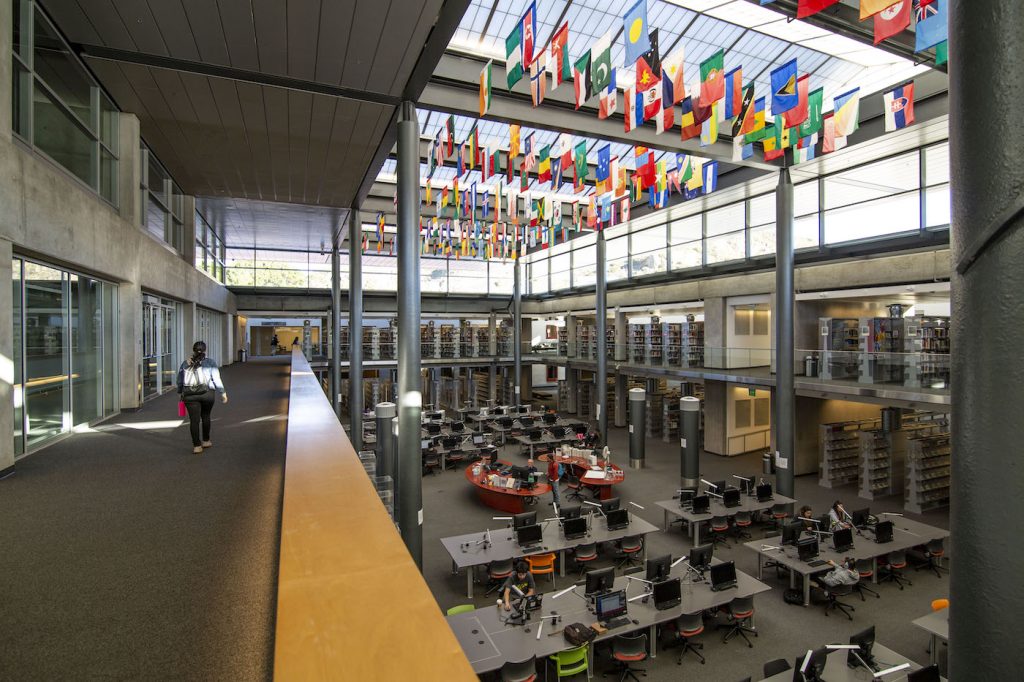 "I was just starting this gig as the campus coordinator for the textbook affordability initiative, and I thought I was doing a good job. But for her, it might as well have been $1,000 or $10,000."
Jenkins scrounged up a textbook right there on the spot, made some accommodations for the reading quizzes, and pointed her in the right direction for emergency help with housing and food costs. The upshot is that the student ended up not only graduating on time 18 months later, but also served on student government and attended a school convocation where she shared her story.
"That's why I'm so passionate about student equity and access, which ties together with our basic needs efforts," Jenkins said. "That's where my real heart is. And why I'm as passionate about textbook affordability and other non-tuition costs as anything else."
CSUCI introduced its zero-textbook-cost undergraduate majors (aka "Z-Majors"), which encompass several disciplines, the first in the entire CSU system. To date, the OpenCI's accomplishments have resulted in over $7.2 million in student savings spread over 60,000 student enrollments, and 1,600 courses impacted. A full 30 percent of CSUCI's 490 faculty members have committed to redesigning their courses with no/low-cost materials and all of the participating CSUCI faculty surveyed have rated their new materials as being "equal to" or "better than" their previous materials. The program earned the 2021 "Open Research Award" from Open Education Global for the campus-wide study entitled "Textbook Broke: Textbook Affordability as a Social Justice Issue."
"There really is something special going on here in the way that faculty have come together and become student centered in the way they are thinking about access," Jenkins said. "They understand the equity issue not just to low income, but first-generation college students and racial, ethnic minorities."
Of course, books and course materials are just one of many needs among students at Channel Islands, which is Santa Barbara and Ventura counties' designated Cal State University campus. Recent research indicated that upwards of one in 10 students reported being housing insecure over the prior six months, while more than 40 percent said they had experienced food insecurity, Jenkins said.
Enter Ekho Your Heart, a fund within the CSUCI Foundation to assist CSUCI students as well as staff and faculty who are experiencing a temporary financial hardship due to a crisis or disaster. The initiative, named for CSUCI's dolphin mascot, is intended to provide financial support for those with the greatest need. CSUCI also has a food pantry, as well as "Hot Meal" diner cards that students can swipe to pay for a meal in the cafeteria so they can join their peers without standing out.
"We're working on a study right now with statistics to back up that [these programs] positively correlate to such things as taking more units each semester, to likelihood to graduate and even feeling at home and being plugged into campus. There are a lot of positive impacts that particularly benefit historically unserved students."
Donations to CSUCI can be earmarked directly for Ekho Your Heart or otherwise directed toward areas of need, where they can have an exponential impact on students' path to success.
"It's all about reducing non-tuition costs and other student equity issues that are barriers to graduation," Jenkins said. "That's how you change your family tree, change that cycle [of poverty], change the trajectory of your future."
California State University Channel Islands
Helene Schneider, Regional Director of Development
Helene.Schneider@CSUCI.edu
(805) 453-8550 / www.csuci.edu
Donate now!
www.csuci.edu
(805) 453-8550
Regional Director of Development: Helene Schneider
Mission
At CSUCI, everything—and we mean everything—connects to our mission and our "Four Pillars." Our mission statement boils down to this: No matter which of our academic programs you choose, you'll be at the center of your educational experience. Your education rests on our Four Pillars:
Community engagement — valuable experience you need and a chance to make the world better
Integrative — CSUCI's signature interdisciplinary approach
International — an internationalized curriculum, a diverse campus community, and studying abroad opportunities
Multicultural — a campus that reflects the real world; a curriculum that prepares you for it
Begin to Build a Relationship
We know you care about where your money goes and how it is used. Connect with this organization's leadership in order to begin to build this important relationship. Your email will be sent directly to this organization's director of development and/or Executive Director.
I became a Peer Mentor Ambassador to support students who got lost in the college process like myself. College is stressful and difficult to navigate. I want to reach out and help support students become the best possible version of themselves. I myself had a mentor and I am a product of what can happen. It helped me grow so much academically and personally. Creating a bridge for student success is very important and I want to see more first-generation students graduate. The stipend money reduces stress as it allows me to focus more on my studies, produce high quality work, and be more engaged on campus, serving our campus community to help those in need.
Help Shape Bright Minds and Bright Futures
CSUCI's mission is rooted in the belief that higher education transforms lives and that the advancement of knowledge enhances the common good. Students receive the critical-thinking, problem-solving, communication, and mathematical skills they need to thrive in today's innovation economy. And it is recognized nationally: Money magazine lists CSUCI as 4th Best College for Transfer Students and 15th most transformative college; CollegeNET lists CSUCI 20th on the social mobility index; and Nursing Schools Almanac ranks CSUCI's Nursing program 5th best in California. Channeling its potential requires private philanthropy. Donor support provides paid internships with local businesses, allows students to focus full time on their academic career, grants emergency funds to those in critical need, and ensures students from all disciplines have access to its Santa Rosa Island scientific research station. By investing in CSUCI, donors are helping to shape bright minds and bright futures.
Key Supporters
Margo Baker Barbakow
Ed Birch
Vincent Caballero, Union Bank
Jon Clark
Cottage Health
Deckers/Michelle Apodaca
Elisabeth Fowler,
GA Fowler Family Foundation
Tipper Gore
Jeff Green/TradeDesk
Christine Garvey
JC Henry
Jonathan Johnen
Neil Kreisel
George Leis,
Montecito Bank & Trust
Lynda Nahra
Jack O'Connell
Kathy Odell
Judith Stapelmann
Jonathan Wang
Yardi Systems