Hospice of Santa Barbara Virtual illuminate Speaker Series Presents Amanda Kloots on April 20, 2022 from 6:00 to 7:00 pm PDT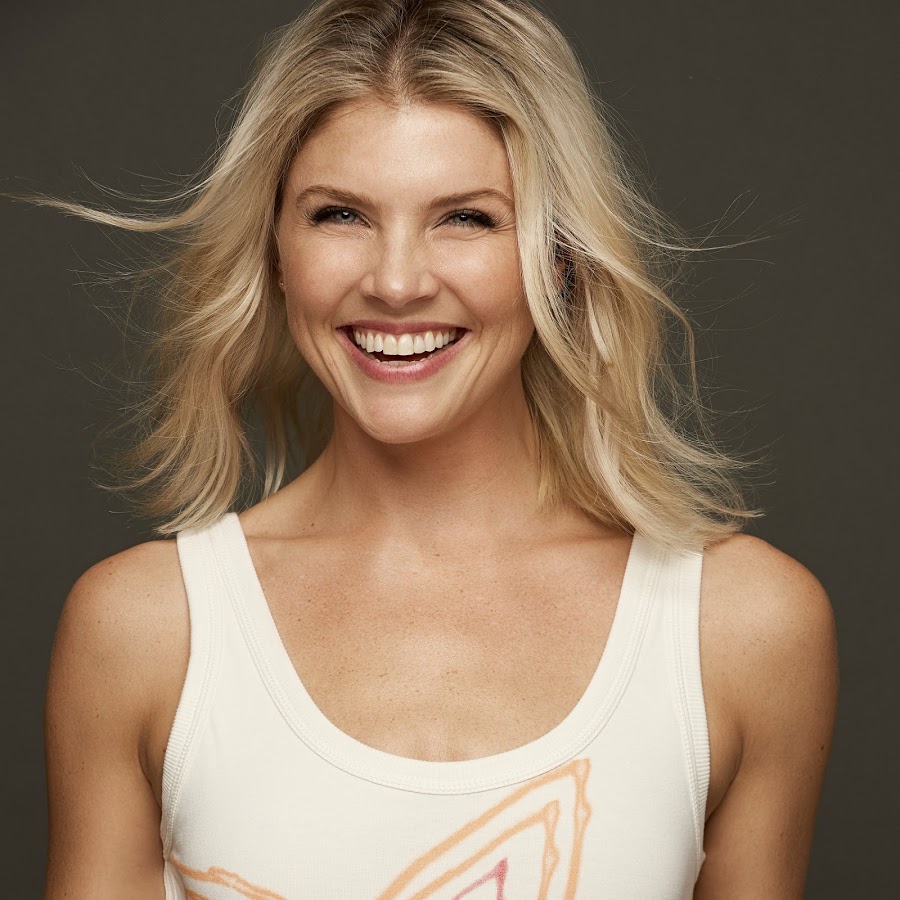 Since 2020, Hospice of Santa Barbara (HSB) has adjusted to the new realities that come with COVID-19 by creating their free illuminateSpeaker Series – a series which not only addresses aspects of the COVID-19 pandemic but also offers help on how to navigate through this new reality.
One way the organization transitioned to serve these past two years is by providing helpful resources to our community and beyond during the pandemic through this virtual series. Past speakers include Roshi Joan Halifax, Frank Ostaseski, Katy Butler, Sharon Salzberg, Dr. BJ Miller, Dr. Sunita Puri, Jenée Johnson, Daniel Goleman, Nora McInerny, and Pico Iyer.
This year, the virtual series will continue every other month with next month's speaker Amanda Kloots. No one exemplifies the great emotional toll of COVID-19 more than Kloots who, along with her infant child, lost her actor husband early on to the pandemic and, because of their high-profile status, had to manage her grief in the public eye. Amanda Kloots will present Maintaining Positivity Through Life's Challenges on Wednesday, April 20, 2022 from 6:00 to 7:00 pm PDT.The event is free, but registration is required.
In this discussion, Kloots will share the story of losing her husband unexpectedly to COVID-19. She will reflect on this overwhelming loss, love, hope and need for a community. Through her honesty, audiences come to see that even the most challenging times can be survived with hope and positivity.
Kloots is a television host, bestselling author, Broadway actress, award-winning fitness entrepreneur, and most recently a finalist on the 30th Season of Dancing with the Stars. Amanda can currently be seen as a co-host of The Talk, CBS' Daytime Emmy Award-winning talk show. In the Summer of 2021, Amanda released her memoir, the New York Times bestseller Live Your Life: My Story of Loving and Losing Nick Cordero that was co-authored with her sister Anna Kloots.
"We are extremely grateful Amanda will be joining us next month. It takes strength for someone to be able to lose someone and be able to share it with a greater audience," said David Selberg, CEO of Hospice of Santa Barbara. "We look forward to her sharing her personal experience of loss and hope you do too."
As we all know, people are reeling from this world-wide crisis emotionally, socially, and economically. People have shared a variety of intense feelings they are experiencing during this time, among them: fear, deep sadness, anxiety, grief, uncertainty over the present and what the future holds, vulnerability, despair, anger, hopelessness. HSB will have a new nationally-known speaker every other month.
The series continues through 2022 with Kelly McGonigal, Jack Cornfield and Trudy Goodman, and Kristin Neff. Additional speakers will be announced in the coming months. Hospice of Santa Barbara would like to give a special thanks to Natalie Orfalea Foundation and Lou Buglioli for sponsoring this event.
To find out more, and register for this free event, please visit: http://www.hospiceofsb.org/hsbseries.
Para obtener más información y registrarse para el evento, visite: http://www.hospiceofsb.org/hsbseries.
Interpretación simultanea al español disponsible.
Hospice of Santa Barbara
Hospice of Santa Barbara provides professional counseling, support groups, and patient care services free of charge to individuals and families who are grieving the death of a loved one or experiencing the impact of a life-threatening illness. Hospice of Santa Barbara also provides counseling in our offices and on fifteen local junior and high school campuses to children and teens who are grieving the loss of a loved one. For more information about Hospice of Santa Barbara, including volunteer opportunities, call (805) 563-8820 or visit www.hospiceofsantabarbara.org.
Donate now!
www.hospiceofsb.org
(805) 570-5611
Director of Strategic Advancement: Charles Caldwell
Mission
To care for anyone experiencing the impact of serious illness or grieving the death of a loved one.
Begin to Build a Relationship
We know you care about where your money goes and how it is used. Connect with this organization's leadership in order to begin to build this important relationship. Your email will be sent directly to this organization's director of development and/or Executive Director.
Hospice of Santa Barbara is that rare treasure that appears in a person's life when it is most needed, during the very darkest of times, and offers compassion and care without asking for any compensation. This heart-centered organization represents the highest ideals of humanity and is well deserving of our support.
Support for the Littles and Middles
$38,300 covers the remaining annual cost of direct services to the Littles and Middles programs.