NatureTrack's Documentary "The Accessible Outdoors" Chosen for SLO Film Festival Program April 26 – May 1, 2022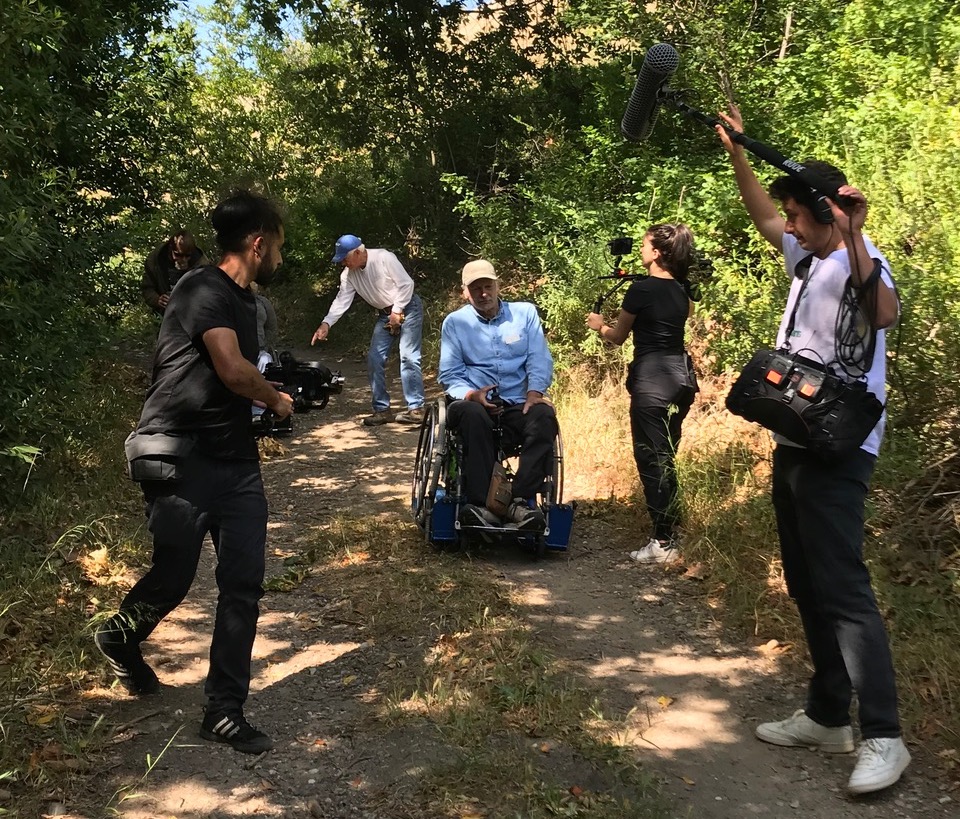 "We're thrilled beyond belief to have our film screen so close to the home base of NatureTrack in Los Olivos," enthused the Golden Cage filmmaking team Mitchka Saberi and Francisco Lopez along with Sue Eisaguirre who founded NatureTrack. Sue was the protagonist to getting the film rolling. The Accessible Outdoors (TAO) got the nod it was accepted as part of the 28th SLO Film Festival and will screen in person on Thursday, April 27 at the Downtown Center Cinemas at noon. Playing with TAO in person are The Journey and Someone Will Assist You Shortly to make up a tidy 40-minute sitting. From May 1 – 8 it will be part of the virtual SLOFF with all 121 films. The Accessible Outdoors is one of eleven titles in the Central Coast Filmmakers Showcase available anytime you want to watch. "Catch this heart-warming and eye-opening film about the progress being made when it comes to making nature accessible to all," noted Eisaguirre. Filmmaker Saberi, along with Eisaguirre and production team member Quinnolyn Benson-Yates, are confirmed to attend the April 27 screening, so far. The 15-minute short documentary received a Silver Award at the Hollywood Independent Filmmaker Awards & Festival. It received Best Documentary Film from the Oregon Short Film Festival and an Honorable Mention from British Columbia Environmental Film Festival.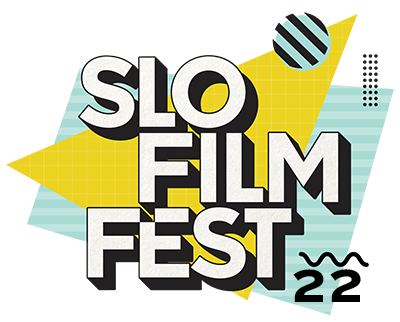 In the release from SLOFF it noted, the 2022 film lineup will feature 121 presentations, including 32 feature films (ten narrative, 22 documentary), 77 short films and 12 music videos. San Luis Obispo Film Festival Director Skye McLennan said, "Returning to the theater is something all of us at the film festival have looked forward to, now, we can hardly believe that moment is almost here. Programming the best films available to us and making sure we brought back the signature events like Surf Nite our SLO Film Fest built its reputation on. We cannot wait to welcome everyone back and start screening our movies!"
This 28th edition of SLO FF is the first local film festival to screen it since its' debut at NTFF in 2021. Tickets for the screening of The Accessible Outdoors + two more, are $15 general or $12 student/film society and available online here.
Check out the full schedule of films for the 28th San Luis Obispo Film Festival here:
NatureTrack is a 501(c)3 non-profit which provides outdoor docent-led field trips during the usual school day for Santa Barbara County children at no cost to the schools or students, utilizing local trails and beaches throughout north and south county. NatureTrack's mission is two-fold: to encourage students to embrace our natural world with respect and wonder, inspiring them to be stewards of our natural resources, and prepare school-aged students with the attitudes, leadership skills, and habits for lifelong learning. Founded in 2011, more than 25,000 students have had a chance to experience a NatureTrack docent-led outdoor field trip.
Recently NatureTrack expanded its' mission of connecting kids to nature and is now connecting people who use wheelchairs of all ages to get out into nature using Freedom Trax. This device quickly changes a manual wheelchair into a battery powered, all-terrain vehicle which can easily traverse sand and trails. Now NatureTrack docents, students, and teachers who use a wheelchair can join classes on nature trips using Trax. https://naturetrack.org. NatureTrack is expanding its' reach up to San Luis Obispo and down to Ventura County with the Trax program. Thanks go to the grantors including: UCSB's Coastal Fund, California State Coastal Conservancy, Parks California 'Route to Parks' grant and the Coastal Resource Enhancement Fund.
Donate now!
www.naturetrack.org
(805) 886-2047
Founder & Executive Director: Sue Eisaguirre
Mission
NatureTrack is a 501(c)3 non-profit whose mission is to provide outdoor field trips for school-aged children at no cost to the schools or students.
Begin to Build a Relationship
We know you care about where your money goes and how it is used. Connect with this organization's leadership in order to begin to build this important relationship. Your email will be sent directly to this organization's director of development and/or Executive Director.
NatureTrack aims to provide inclusion, access, and opportunities to individuals who may not have had the chance to experience outdoor activities that were once deemed 'inaccessible.' Thanks to the Freedom Trax device, people like myself can now explore beaches and walking trails and connect with nature. Additionally, I have become a volunteer docent for NatureTrack and can lead trips to give back to this incredible organization.
Giving Everyone Access to Nature
Transportation is NatureTrack's largest cost, and it keeps rising. Your donations help fund field trips and provide more Freedom Trax devices.
$7,500 covers a field trip for 100 students.
$6,500 buys a new Freedom Trax device.
Any donation amount is appreciated to support our mission. Field trips fill up fast each year, highlighting our need for more volunteers. Docents play a crucial role with a 5-to-1 student-to-docent ratio. Your contribution, whether financial or as a volunteer, has a meaningful impact. Please donate or volunteer today, or both!
Key Supporters
Audacious Foundation
Adams Legacy Foundation
Coastal Ranches Conservancy
Craig H. Neilsen Foundation
Hutton Parker Foundation
Mark and Dorothy Smith
Family Foundation
Natalie Orfalea Foundation
Towbes Foundation
Santa Ynez Valley Foundation
Santa Ynez Valley Youth Rec