Hillside House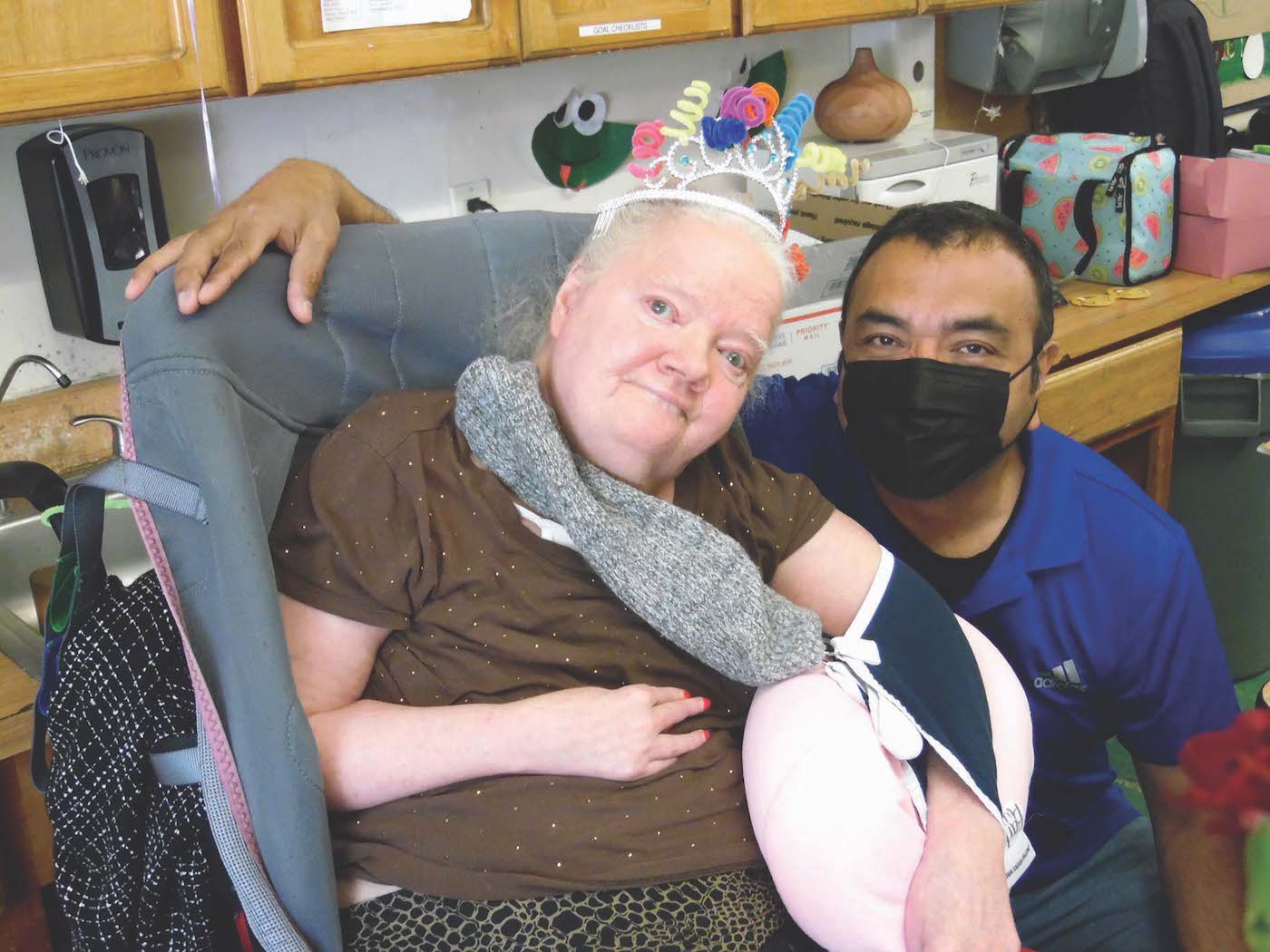 Back in 1955, Hillside House relocated to what was then a state-of-the-art facility capable of housing and caring for children with developmental disabilities, the gleaming new digs located in what was then a remote part of Santa Barbara with the descriptive name of Hidden Valley. 
A lot has changed in almost seven decades. Society no longer encourages families to keep their relatives with developmental or intellectual disabilities hidden away from public sight. And indeed, Hillside House engages every one of its 59 residents – who are now all adults – to be a part of the broader community to whatever degree is possible, working with its myriad partners in local agencies and organizations to provide transportation, connection, and cultural or social engagement.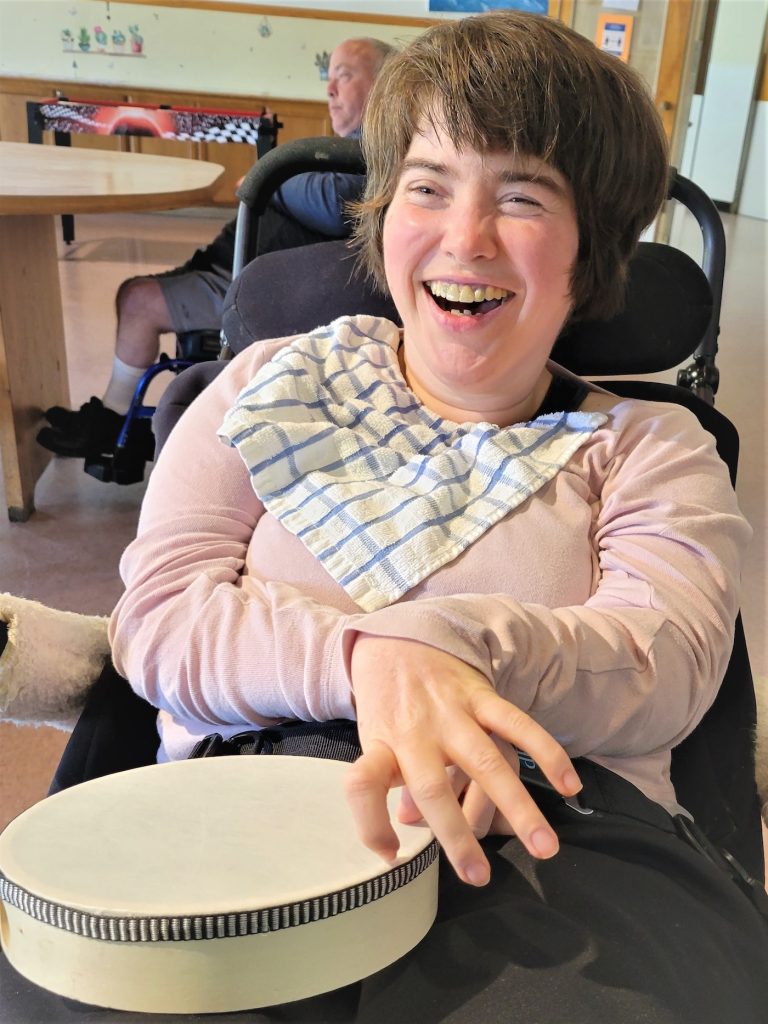 "When this place was built, Hidden Valley was perfect because that's what families did with their handicapped family members," said President and CEO Michael Rassler. "They hid them away, out of the house, or stuck them in the attic or the cellar, and they weren't out in public. Well, that time is long over and we're all about helping our residents live their lives in whatever way they want to live them. We're an Intermediate Care Facility and our residents are not behind locked doors. They are independent. We're just providing the care that they need in order to be independent."
The thing is, Hillside House is still in Hidden Valley, and many people generally only see the nonprofit's grounds in December when the organization stages its annual drive-thru festive display of holiday decorations and lights known as "Shining Light on Abilities." So, raising awareness of what Hillside House actually does and how its services have grown over the years are two of Rassler's primary goals, who took over as CEO in August 2020, at the height of the pandemic, after spending 35 years with the Jewish Federation of Greater Santa Barbara.
The new position is right up Rassler's alley as his mother was the first to graduate with a master's degree in learning disabilities from Miami University in Ohio, and his wife is a speech and language pathologist who works with severely handicapped children. "Now those are the people I'm working with," he said. "It's part of my upbringing and I feel privileged to be helping to repair this little corner of the world."
Rassler is also wanting to wrangle more people, not just in terms of awareness of Hillside House, but also to become involved with the organization in one way or another. First up is a desire to grow the direct care staff that works hands-on with the residents.
"That is singularly our greatest need because we were short staffed at the time that the pandemic hit, and the situation was exacerbated further as the day programs and community engagement activities shut down, and all of the off-campus experiences weren't available, so we had to bring them in-house."
The need has continued even as protocols have eased, and museums and libraries have reopened because recruitment of quality staff has become a bigger challenge in the sector. "I don't know of any other industry that's been as hard hit in the employment arena as healthcare," Rassler said. "And in Santa Barbara, the talent pool is rather fixed at the nursing level, so it's a fairly small pond that we're all fishing in."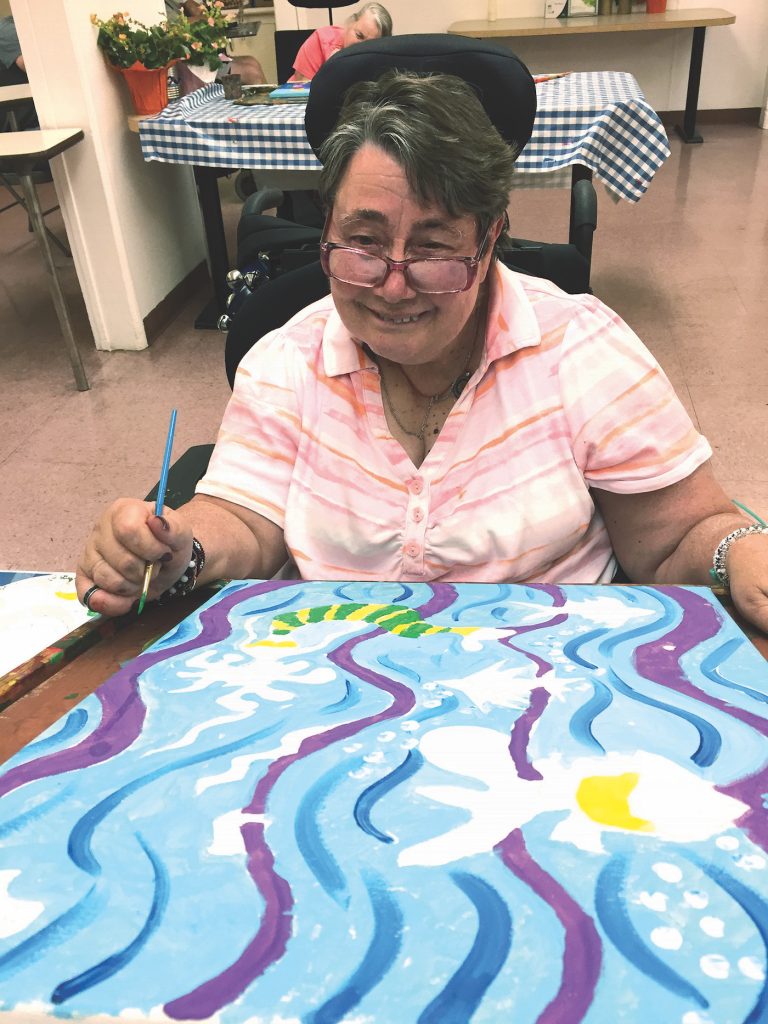 Which is why Hillside House is offering sign-on bonuses, referral bonuses, and tuition assistance to attract top-notch employees. They would certainly appreciate donations earmarked toward making the facility's offers more competitive and ensuring they can retain their current staff.
The CEO also wants to improve diversity on the board of directors, especially bringing in members who might have direct experience with the needs of the people Hillside House serves. "How can you fully address an issue or a cause if people afflicted with or affiliated with that issue are not part of the decision-making body that's driving the organization?" Rassler said. "So if someone wants to know more, please give me a call."
Meanwhile, there's also growing opportunities for volunteers as COVID restrictions are eased, including those who might work at the facility with clerical duties or fundraising, or helping to make it possible for residents to participate in activities like artwork, yoga, or just a relaxing stroll around the property. "Even getting involved in a committee or a leadership position is a great help for us," Rassler said.
Finally, Hillside House needs people to attend its 18th annual Sunset Soirée, as the big annual fundraiser returns for the first time since 2019. The event is set for the heart of spring on Saturday, May 21 at Rockwood Santa Barbara Women's Club with the theme of "Rooted in strength, growing in opportunities." Grace Fisher serves as keynote speaker while the benefit will honor local philanthropic stalwarts Bob and Patty Bryant as its 2022 Persons of Purpose, the highest honor that Hillside bestows upon community members. The organization's Advancing Abilities Award for a staff member who has demonstrated true commitment and dedication to the residents of Hillside this year goes to Martin Jimenez. The Director of Dietary Services has worked at Hillside for more than 34 years, Rassler said. Such longevity is not unusual at Hillside House for residents or staff, and speaks to the excellence of the facility, he continues.
"We're like the Hotel California. People check in but they tend to not check out. Hillside becomes their forever home, whether it's the people living here, which is our hope and greatest desire, or our staff who are incredibly committed, caring, and passionate and loyal. It truly is a big family here."
Hillside House
https://hillsidesb.org
1235 Veronica Springs Road
(805) 687-0788
Donate now!
hillsidesb.org
(805) 687-0788 x111
(805) 766-0896 (m)
President & CEO: Michael S. Rassler
Mission
Our mission is to provide a home that supports our residents' efforts to maximize their physical, cognitive, social, and emotional abilities so that they can attain their highest level of independence in an environment where people are treated with dignity and respect.
Begin to Build a Relationship
We know you care about where your money goes and how it is used. Connect with this organization's leadership in order to begin to build this important relationship. Your email will be sent directly to this organization's director of development and/or Executive Director.
Caring for our son JP was extremely hard on our whole family. My marriage was suffering, and I didn't really have a relationship with our daughter. It was all so overwhelming and difficult. JP's needs were too much for us to handle. Hillside has enabled us to be a family again. JP is happy, all his needs are being taken care of, and he is learning so much. I have a healthy marriage now, and a great relationship with our daughter. We are so grateful for the wonderful care and love Hillside provides our son.
Equity and Inclusion for Hillside Residents
Hillside residents live far below the poverty level. Government reimbursements cover the bare minimum: room, board, and essential medical care. In order to help residents reach their goals, Hillside must raise in excess of $800,000 a year to fund a variety of critically important services, programs, and activities including:
• One-on-One Aides – most residents require individual care for walking or wheelchair use, dressing, eating, bathing, and toiletry;
• Speech Therapy – crucial to help residents express themselves so they can let their wants and needs be known;
• Physical Education – adaptive sports and movement increase mobility and bring residents a sense of accomplishment;
• Behavioral Therapy – decreases maladaptive behavior and teaches residents techniques to help cope with their challenges; 
• Physical Therapy – maximizes residents range of motion, reduces pain, and prevents locking of joints;
• Aquatic Therapy – helps residents gain more muscle control, increase their self-confidence, and improve physical function;
• Skills Development – to achieve greater independence such as cooking, money recognition, and using assistive technologies.
Key Supporters
Ann Jackson Family Foundation
Assistance League of Santa Barbara
Henry W. Bull Foundation
Chumash Foundation
City of SB Human Services
Demboski & Chapman Financial
Brad and Cynthia Frohling
Norris and Barry Goss
Hutton Parker Foundation
IOA Insurance Services, Inc.
Jim and Chana Jackson
Latkin Charitable Foundation
Donald Logan
June G. Outhwaite Foundation
Joan Redmond & Susan Crossley
Robert Ross
Santa Barbara Foundation
Gary Simpson/SB Home
Improvement
St. Francis Foundation
Thomson Charitable Foundation
Towbes Foundation
Peter and Gina Troesch
Alice Tweed Tuohy Foundation
Williams-Corbett Foundation
Women's Fund of Santa Barbara