Family Service Agency Event Brings Awareness to Youth Mental Health Needs
Virtual and In-Person Presentations on Thursday, May 12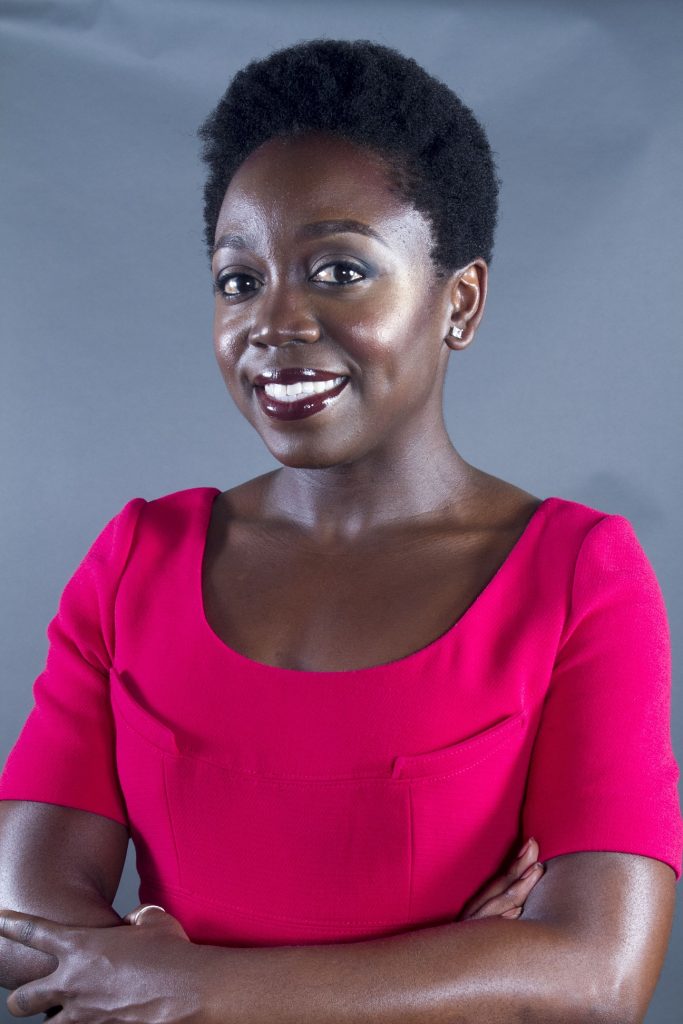 Coinciding with Mental Health Awareness Month in May, Family Service Agency (FSA) of Santa Barbara County will be hosting its annual fundraiser featuring Dr. Sarah Y. Vinson, esteemed youth and child psychiatrist, speaking on the subject of Supporting Youth Mental Health. This event takes place on May 12th, from 5:00 p.m.-8:30 p.m. at the Santa Barbara Woman's Club at Rockwood. As a public service, FSA will make a livestream version of the event available to the public at no cost.
Proceeds from the event support programs for underserved children, families and seniors—including family support services, school-based counseling, youth behavioral health, and senior/caregiver mental health counseling—provided by FSA, Santa Maria Valley Youth and Family Center and Guadalupe's Little House by the Park.
"As a youth-serving organization, we see the impacts of this youth mental health crisis on children, parents, teachers, and the whole community," states Family Service Agency CEO, Lisa Brabo. "This event provides an opportunity for community members to take a step towards becoming more informed and unified in supporting the mental health of our youth."
A recent advisory, issued by the U.S. Surgeon General, highlights the urgency to address our youth mental health crisis during the COVID-19 pandemic. FSA and other youth-serving organizations feel that urgency in situations across Santa Barbara County. More children and adolescents are experiencing challenges to emotional wellbeing, including documented increases in anxiety, depression, and suicidal ideation. Family Service Agency invites the community to join with Dr. Vinson as she discusses the crisis and how we can support youth mental health.
Dr. Sarah Y. Vinson has been featured in national media such as the PBS Newshour, The Guardian, Washington Times and the Roland Martin Show. In addition, Dr. Sarah Y. Vinson has been an invited speaker at national meetings such as the American Psychiatric Association and School Based Health Alliance. Dr. Vinson has received numerous awards in
Recognition of her service and leadership including the University of Florida College of Medicine Outstanding Young Alumni Award and the Jeanne Spurlock Minority Fellowship Alumna Achievement Award.
Tickets for the in-person reception and presentation are $150 and can be purchased at fsacares.org/sarah-vinson.
This event is made possible with support of sponsors: Tania and John Burke, Marni and Michael Cooney, Santa Barbara Foundation, Ginny and Tim Bliss, Zora and Les Charles, Montecito Bank & Trust, Union Bank, Jill and John Bishop, Ginny and Tim Bliss, Dignity Health, Tisha Ford, Jane and Fred Sweeney, Carole MacElhenny, Liz and Andrew Butcher, and CenCal Health. For a full list of sponsors visit fsacares.org/sarah-vinson.
Family Service Agency of Santa Barbara County (FSA) is a nonprofit social service agency that has served the people of Santa Barbara County since 1899. Operating as Santa Maria Valley Youth and Family Center (SMVYFC) in Santa Maria and Little House By The Park (LHP) in Guadalupe, FSA helps the community's most vulnerable children, families, and seniors meet their basic needs while simultaneously addressing mental health needs. Through this holistic approach, FSA improves the strength and well-being of our community. All services are provided free or on a sliding fee/donation scale and no one is denied assistance because of an inability to pay. Visit fsacares.org or call (805) 965-1001 for more information.
Donate now!
www.fsacares.org
(805) 965-1001 ext. 1268
Director of Advancement: Jan Campbell
Mission
Our mission is to strengthen and advocate for families and individuals of all ages and diversities, helping to create and preserve a healthy community.
Begin to Build a Relationship
We know you care about where your money goes and how it is used. Connect with this organization's leadership in order to begin to build this important relationship. Your email will be sent directly to this organization's director of development and/or Executive Director.
Your services provided me something that I was beginning to feel was missing in my life. Being interconnected with so many other local organizations, you are providing a safety net for me. Thank you.
Help Those Most In Need
Flexible Funding helps bridge the gaps for those in need. Here's how you can help:
$100 – Buys a week's worth of groceries for a family of four.
$250 – Helps a family enroll in health insurance and access other critical services in Family Service Agency's countywide Family Resource Centers.
$500 – Provides behavioral health support for students, improving academics and school attendance.
$1,000 – Pays for three months of mental health counseling for a senior or caregiver.
Key Supporters
Marni & Michael Cooney
Carole E. MacElhenny
Gregory and Lorraine Forgatch
Liz and Adrew Butcher
Molly Carrillo-Walker & Guy Walker
Mary Harvey
Sandy & Dave Nordahl
Christine & Reece Duca
Janet Nancarrow
Chris J. Rufer
William Basiliko
Janet Garufis
Ginny & Tim Bliss
Zora & Les Charles
Jill & John C. Bishop, Jr.
Ella & Scott Brittingham
Kathy O'Leary
Jane & Fred Sweeney
Erin & Jeffrey Zuck
Sybil Rosen
Tricia & Craig Price
Chana & James Jackson