Hillside Announces New Director of Nursing
Residents, Staff, and Board Welcome Nonye Ogoamaka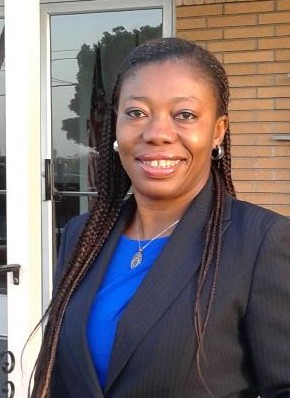 Hillside is happy to announce the selection of Nonye Ogoamaka, RN, BSc, MA, MBA, as the new Director of Nursing at the Veronica Springs Road residence serving 59 individuals living with intellectual and developmental disabilities. She succeeds Kristen Goodell, RN, whom Hillside would like to thank for her dedicated service as the Interim Director during the past seven months and assisting in the transition.
As Director of Nursing, Ogoamaka will take on the direct supervision of all Nursing Department staff and perform a range of nursing activities related to residents' care. Her experience – serving as the Behavioral Management and Direct Support Professional for the past 14 years at Devereux Foundation in Santa Barbara administering medication, providing continuous patient assessments, and reviewing treatment plans – will serve her well in her new position. In addition, she supervised and efficiently scheduled over 50 employees to address client needs during her four years as the Healthcare Program Administrator at Novelles Developmental Service/CPES in Santa Barbara.
Ogoamaka holds a Certified Nursing Assistant (CNA) certification and an Associate's Degree in Nursing license both from Santa Barbara City College; a Bachelor's Degree in Microbiology from the Federal University of Technology in Owerri, Nigeria; and a Master's Degree in Clinical Psychology from Antioch University, Santa Barbara. Ogoamaka said, "My educational and professional experiences have taught me the importance of providing the individuals we care for with the holistic support they need to enhance their lives, in addition to the medical care they require. This unique combination of medical care and life- skills support provides the best opportunity for each resident to reach their full potential and highest quality of life."
"We are happy to welcome Nonye to the Hillside Leadership Team! She has an excellent background – both academically and professionally – and a tremendous commitment to caring for others. I am confident she will enhance and strengthen every resident's well-being." added Michael Rassler, President and CEO, Hillside.
To learn more about Hillside; the 18th Annual Sunset Soirée Rooted in Strength, Growing in Opportunities on May 21; and how you can support the residents, please visit hillsidesb.org or contact Michael Padden- Rubin, Director of Development, at 805-687-0788 x115 or mpaddenrubin@hillsidesb.org. Thank you.
Since her arrival at Hillside, residents, staff, and Board members have been welcoming Nonye and wishing her well. She has been explaining her name "Nonye" means "stay with me," and her plan is to stay with Hillside. "We're excited to have you on board, Nonye!" shared John Demboski, Certified Financial Planner Professional, Demboski & Chapman Financial and Insurance Solutions, Inc., and Hillside Board member and supporter.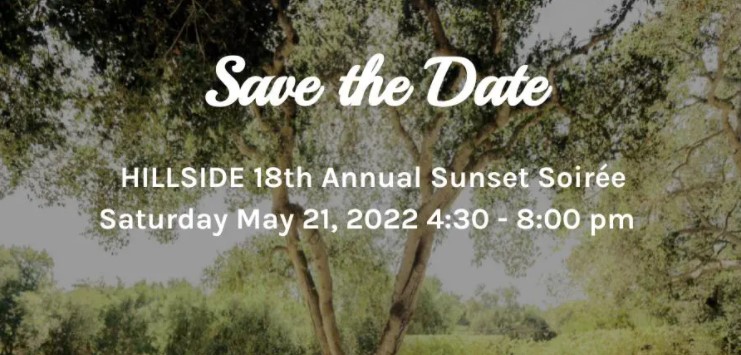 Donate now!
hillsidesb.org
(805) 687-0788, x111
President & CEO: Michael S. Rassler
Mission
Our mission is to provide a home that supports our residents' efforts to maximize their physical, cognitive, social, and emotional abilities so that they can attain their highest level of independence in an environment where people are treated with dignity and respect.
Begin to Build a Relationship
We know you care about where your money goes and how it is used. Connect with this organization's leadership in order to begin to build this important relationship. Your email will be sent directly to this organization's director of development and/or Executive Director.
Hillside is a critically important part of a healthy community because we do need to care for those who are least able to care for themselves.
It Takes a Village
Hillside's 59 residents are served by 100 staff, encompassing nurses, therapists, instructors, and program facilitators. To provide its daily opportunities, Hillside requests program funds for:
$144,000: Behavioral Therapy
$48,000: Speech Therapy
$40,000: Sensory Calming Room
$35,000: Community Outreach
$32,540: Physical Education (land and water)
$7,200: Music Therapy
Key Supporters
Adams Legacy Foundation
Assistance League of Santa Barbara
Henry W. Bull Foundation
CDBG Human Services
Ray and Susan Dingman
Gardner Grout Foundation
Barry and Norris Goss
Hutton Parker Foundation
Ann Jackson Family Foundation
Robert and Jan Kopf
Latkin Charitable Foundation
Montecito Bank & Trust
Mosher Foundation
Outhwaite Foundation
Santa Barbara Foundation
Chumash Foundation
Judy A. Shea
St. Francis Foundation
Thomson Charitable Foundation
Towbes Foundation
Peter and Gina Troesch
Alice Tweed Tuohy Foundation
Valmark Global Gift Fund
Williams-Corbett Foundation