CommUnify and Head Start at 55
Head Start, the federal early childhood education program, was established in 1965 as part of President Lyndon Johnson's War on Poverty with a goal of promoting school readiness to young children from low-income families through providing health, educational, nutritional, and social services. Two years later, Community Action Commission, or CAC, incorporated as a nonprofit to administer Head Start in Santa Barbara County and connect the county's most vulnerable residents to other life-changing resources. 
This week, CAC – under its new name of CommUnify – is marking the milestone with a special event to launch its yearlong festivities to celebrate its 55 years of serving the community. Over the years the agency has grown to 300 staff members who oversee 17 programs that serve over 8,000 children, families, youth, and seniors in Santa Barbara County each year. As Head Start is still the backbone of CommUnify, the event on May 5 will take place at the very site where it all began more than half a century ago – the Los Niños campus located in the heart of downtown Santa Barbara, which was the first Head Start location in Santa Barbara County. Local leaders, dignitaries, and CommUnify's staff past and present have been invited to join in commemorating the vital impact Head Start has had in the community, having served an estimated 50,000 children in its 24 centers across the county as part of CommUnify's programs that start with prenatal care and extend through the senior years.
"Every year we have hundreds of children who go off to kindergarten and we know that they are as best prepared as they can be because of Head Start," said Lorraine Neenan, Director of Children's Services, who has been part of CommUnify's Head Start program on and off for 27 years. "They've seen doctors, they're getting dental exams, they're eating nutritious meals, they've learned about healthy foods, so they're going to be able to sit in their chairs in kindergarten and learn. They've learned how to ask questions, communicate their needs, and follow directions. They're ready."
It would be hard to overestimate that total impact, as CommUnify has been instrumental in elevating disadvantaged families in ways that positively affect future generations. In fact, many of those who were either Head Start students or parents have gone on to very successful careers, including one who is now a financial services expert in Montecito, said Patricia Keelean, the nonprofit's Chief Executive Officer.
"Through getting her boys in Head Start, she was able to return to school and get her degree and that was the springboard for her launching into her new career," she said. "Her boys are now grown and very successful, too. That's the kind of success story that we create through helping foster sustainable independence and self-sufficiency."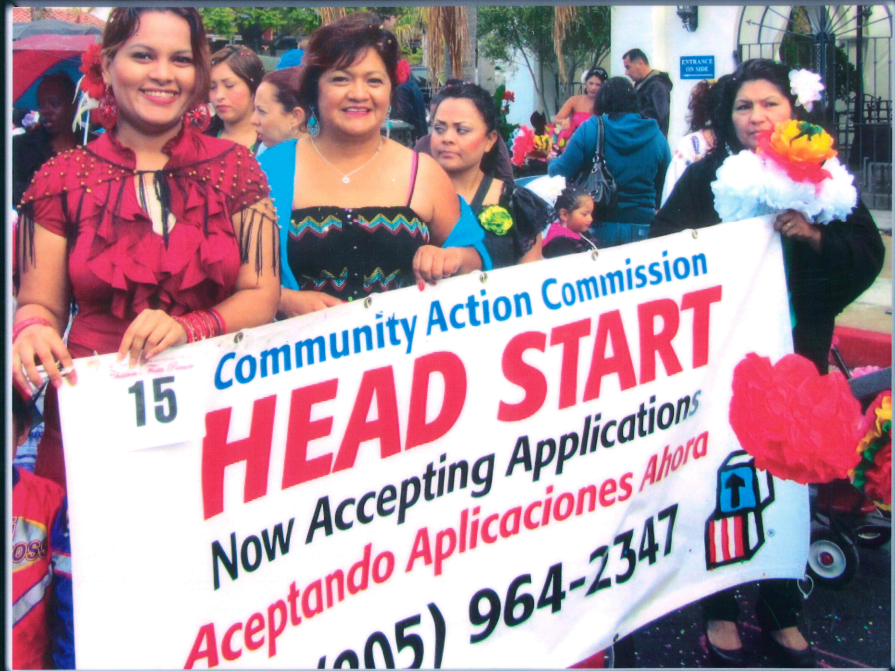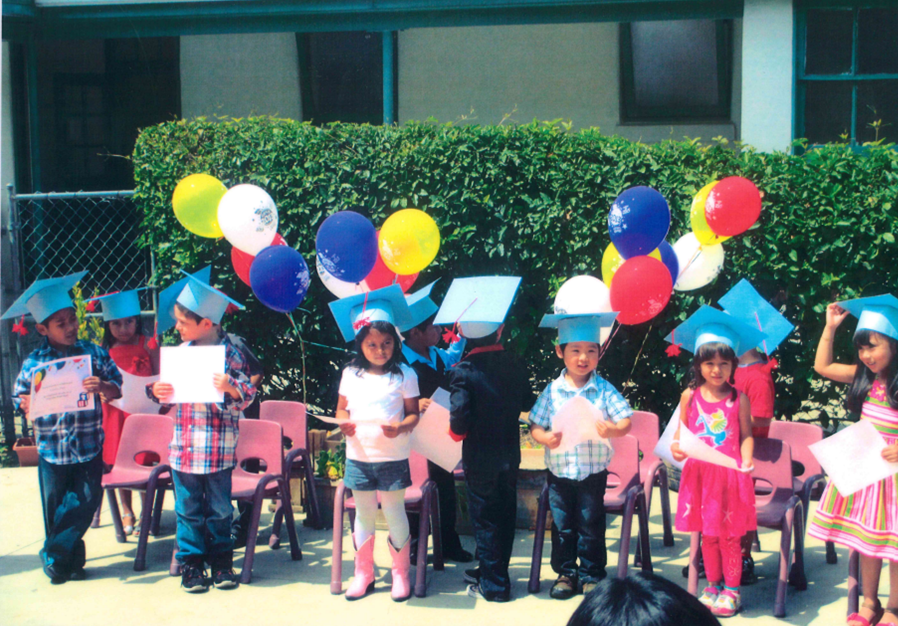 In fact, over the 55 years, former Head Start parents have also gone on to become staffers at the program itself. Meanwhile, CommUnify hasn't just helped families but also spawned several independent nonprofits that began as programs under the organization's umbrella, including Easy Lift Transportation, Friendship Center, and Storyteller Children's Center. 
"We're proud that programs that we recognized were needed have been able to go off and operate independently," Keelean said. "We are considered an incubator, able to develop and support programs, get the right people in place and make sure the financial pieces are handled so they can continue to grow with their own specific mission."
Meanwhile, the Head Start program itself can count a number of notable community leaders who were once on staff at CommUnify earlier in their careers, including Goleta Mayor Paula Perrotte, Congressman Salud Carbajal and his wife, Special Olympics Regional Director Gina Carbajal, and retiring longtime Santa Barbara County District Attorney Joyce Dudley.
They're all familiar first-hand with how the investment in children is justified by evidence that Head Start and its associated programs dramatically change outcomes for children. Especially Dudley, who once ran CommUnify's Head Start program nearly 40 years ago. At that time the future DA already had a master's degree in early childhood education and was working on another in administration, with Head Start a perfect intersection of the two.
"I loved the whole concept of giving a child that pre-kindergarten academic experience and beyond that, meeting the child where they were," she said. "Whether they had medical issues, psychological issues, sociological issues within the community – Head Start embraced all of it. When kids have everything that they need to begin a successful academic and emotional career in school, they're more likely to survive and prosper."
Dudley only left what she called her "dream job" to study law so she could more directly combat child abuse when she saw that the criminal justice system "wasn't following up on investigations (Head Start) reported by childcare center directors the way I thought they should be." But Dudley has no illusions about where she was more effective in changing lives.
"I know I did more to prevent crime in the time I put in at Head Start than the 32 years I did as prosecutor," she said. "Setting people up early for success really makes a difference in their lives."
Time to Celebrate
Next up in the yearlong celebration is CommUnify's 55th Anniversary Champions Dinner, slated for Thursday evening, June 9, on the patio of The River Grill at Alisal Ranch in Solvang. The fundraising celebration features dinner, drinks, music, dancing, and a live auction, as well as honoring its 2022 Champions – The Santa Barbara Foundation, former CenCal Health CEO Robert Freeman, and Santa Barbara Airbus founders Eric and Kelly Onnen – for their dedicated work on behalf of Santa Barbara County. Past recipients of the Champions award, including 2020 honorees The Towbes Group, Jim Glines, and Rona Barrett, will also be recognized. Proceeds from the event help fund CommUnify's Family & Youth Services program.
But this week, CommUnify is pausing only briefly from its work to celebrate the 55-year milestone, as the May 5 kickoff event is slated to last just one hour. "We'll have some appetizers and refreshments, there will be a small program with people who will say a few words, and that'll be that," Keelean said. "It's still one of our children's centers, and the kids have to go take their nap."
Then it's back to work on its mission for CommUnify, which is just beginning the process of its triennial needs assessment to guide its planning going forward. "We're always evaluating with an eye towards what new or expanded services are needed to better support the most vulnerable in our community," Keelean said. "That's why we're here."
And a new need has arrived. CommUnify has been in Carpinteria for many years, more than ten, during their 50-year tenure. In the past they have had four classrooms on the main school campus of Carpinteria Unified School District that serve 66 students with 14 staff. Their lease was not renewed this year and they are currently having to find new facilities. So far, CommUnify has worked hard to search for replacement classrooms and they have fortunately found two at the Boys and Girls Club in Carpinteria. But this will only serve half of their students in that area, and they are still looking for two more classroom spaces to continue helping local families and children. Neenan added, "Most of our kids come in as Spanish speakers and they leave bilingual so it's a super important part of their early childhood development."
Donate now!
www.communifysb.org
(805) 964-8857 ext.#1105
CDO: Julie Weiner
Mission
We provide education and supportive services in partnership with the community so Santa Barbara County residents can improve their economic security, become self-sufficient, and retain their dignity.
Begin to Build a Relationship
We know you care about where your money goes and how it is used. Connect with this organization's leadership in order to begin to build this important relationship. Your email will be sent directly to this organization's director of development and/or Executive Director.
I have been involved with CommUnify (formerly Community Action Commission of Santa Barbara County) professionally and later as a proud supporter for over 33 years. I have continued my involvement with CommUnify for all these years because I have seen all the exceptional programs and services they provide to the entire Santa Barbara County community and the way they 'step up to the plate' in times of need. They provide a full spectrum of services for and support to vulnerable members of this county prenatally to older adulthood and ages in-between. CommUnify represents the best of the best in Santa Barbara County.

Help Us Serve Seniors
Did you know that low-income seniors are among the most vulnerable people in Santa Barbara County? Many were productive members of our community before retirement, but now live on fixed incomes which do not keep up with the high cost of living here so they can't afford home repairs. Each year, 950,000 older adults nationally are hospitalized due to a fall, making this lack of repairs a serious safety concern. CommUnify's Seniors Safe at Home program provides minor electrical and plumbing repairs, upgrades water heaters and furnaces, and installs carbon monoxide detectors, smoke alarms, and slip-and-fall prevention devices so our seniors may age safely in place. Thisprogram serves 150 to 175 senior households each year, but with your donation we can increase this number to ensure more seniors have a safer home and prevent potentially catastrophic injuries, hospitalization, or death. We hope you'll support Seniors Safe at Home.
Key Supporters
Ann Jackson Family Foundation
CenCal Health
Dr. Hildegard H. Balin Charitable Foundation
Edwin and Jeanne Woods Family Foundation
Eric and Kelly Onnen
Hutton Parker Foundation
Latkin Charitable Foundation
Mark and Dorothy Smith Family Foundation
Mike and Linda Cordero
Montecito Bank & Trust
Norm and Jane Habermann
Santa Barbara Foundation
Santa Ynez Band of Chumash Indians
Sara Miller McCune
Susan Rose
The Crawford Idema Family Foundation
The Towbes Foundation
The Towbes Group, Inc.
Walter and Holly Thomson Foundation
Williams-Corbett Foundation