Mission Scholars Nabs Its Second Gates Scholar in Three Years
Last month, the Bill & Melinda Gates Foundation selected Santa Barbara High School senior Larry Bermudez as a recipient of its prestigious Gates Scholarship. Bermudez, who plans to study mechanical engineering at UC Berkeley, is a member of Mission Scholars, a selective program dedicated to helping high-achieving, low-income students maximize their college admissions, scholarship, and college success potential.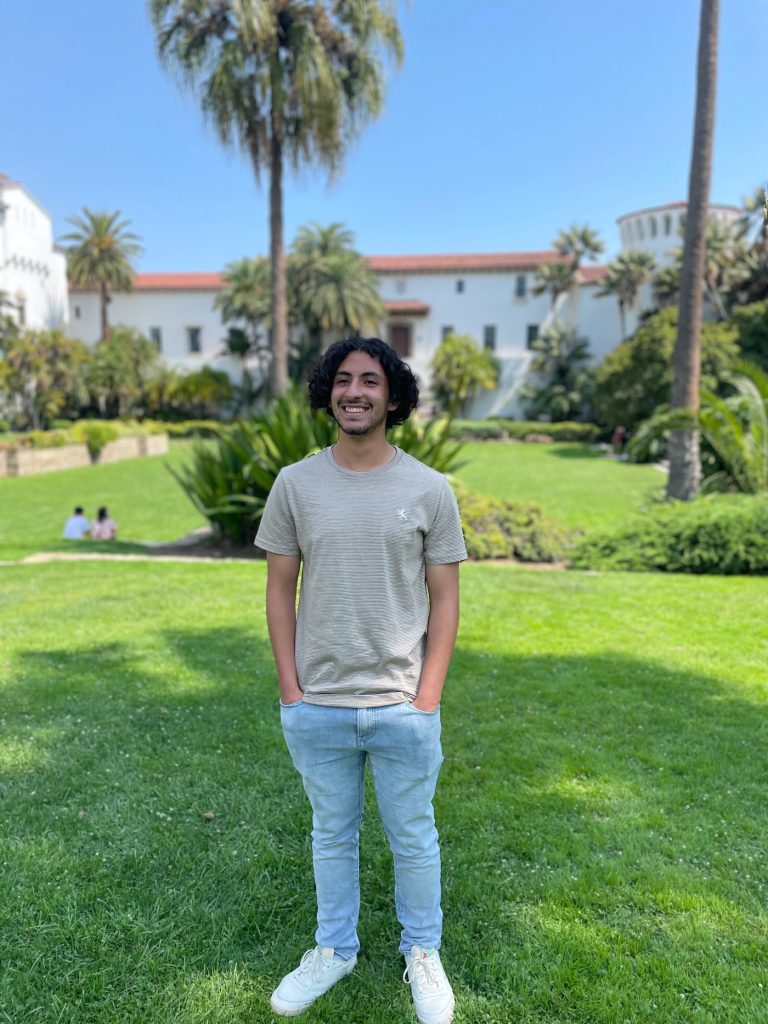 "Fewer than 1% of applicants are awarded the Gates Scholarship, which gives it a lower acceptance rate than an Ivy League university," said Mission Scholars' Executive Director Cassie Lancaster. "It's one of the most prestigious awards a college applicant can receive, and, just as importantly, it provides a full-ride scholarship to the college of their choice."
Bermudez, a top student at Santa Barbara High School, said that the Gates Scholarship was the culmination of years of sacrifice and hard work. "It means so much for me and my family," he said. "Not needing to worry about any financial issues relieves a lot of stress."
The application process, with multiple essays and a personal interview, is notoriously rigorous and time-consuming. That's where Mission Scholars comes in, according to Lancaster. The organization draws on the wide-ranging expertise of an ever-expanding team of staff and local volunteers to give their Scholars the same level of resources available to their more affluent peers. From standardized test prep to college admissions guidance to mock interviews to academic coaching, each Scholar is given the tools they need to succeed in college and beyond. This necessarily includes securing financial aid through organizations like the Bill and Melinda Gates Foundation.
"Mission Scholars was a huge help," Bermudez said, "They provided support through every step of the eight-month-long process. Without that, I do not think I would have made it this far."
Bermudez is not the first Mission Scholars student to receive this honor.
"We had our first Gates Scholar two years ago, in our very first cohort," Lancaster said. "Her name is Kathy Ramirez-Gijon, and she is now attending USC's Viterbi School of Engineering completely free of charge. Having a second Gates Scholar so soon showcases both the effectiveness of our program and the outstanding quality of the students we select. These are young people who will make our community—and the world—a better place."
About Mission Scholars: A program of the Santa Barbara Education Foundation, Mission Scholars provides comprehensive college admissions and college success guidance to low-income, high-achieving students in Santa Barbara.
Santa Barbara Education Foundation promotes private support of Santa Barbara's public education system, serving over 14,500 students in 19 schools. For more information, visit www.santabarbaraeducation.org.
Donate now!
Mission
Santa Barbara Education Foundation (SBEF) provides and supports programs that enrich the academic, artistic, and personal development of all students in the Santa Barbara Unified School District.
Begin to Build a Relationship
We know you care about where your money goes and how it is used. Connect with this organization's leadership in order to begin to build this important relationship. Your email will be sent directly to this organization's director of development and/or Executive Director.
I have always been impressed with Keep the Beat as it fosters a love of music in children that can last a lifetime. I learned to love music when I was young and wanted to help our young folks experience that same love in their formative years.
Helping Teachers Help Students
The agenda for the 2022/2023 school year is to close the gap and achieve more funding for Teacher Grants while focusing on literacy development and mental health. Despite the $223,000 gap that the Santa Barbara Education Foundation is currently experiencing, their diligence and thoughtfulness bear every single student in mind.
You can help countless students like Bella find their voice.
Key Supporters
Arnesen Family Foundation
Timothy and Louise Casey
Andrew and Mary Jane Cooper
Daniel and Mandy Hochman
Elaine F. Stepanek Foundation
James S. Bower Foundation
John L. Carleton Foundation
Senator Monique Limón
J.M. Lind
Superintendent Dr. Hilda Maldonado
Sara Miller McCune
Mithun Family Foundation
Mosher Foundation
Santa Barbara Foundation
Nick Rail
April Thede
Towbes Foundation
Walter J. & Holly O.
Thomson Foundation
Wood-Claeyssens Foundation
Zegar Family Foundation