Santa Barbara Education Foundation Serves up Music, Tech, and Culinary Delights for Students this Summer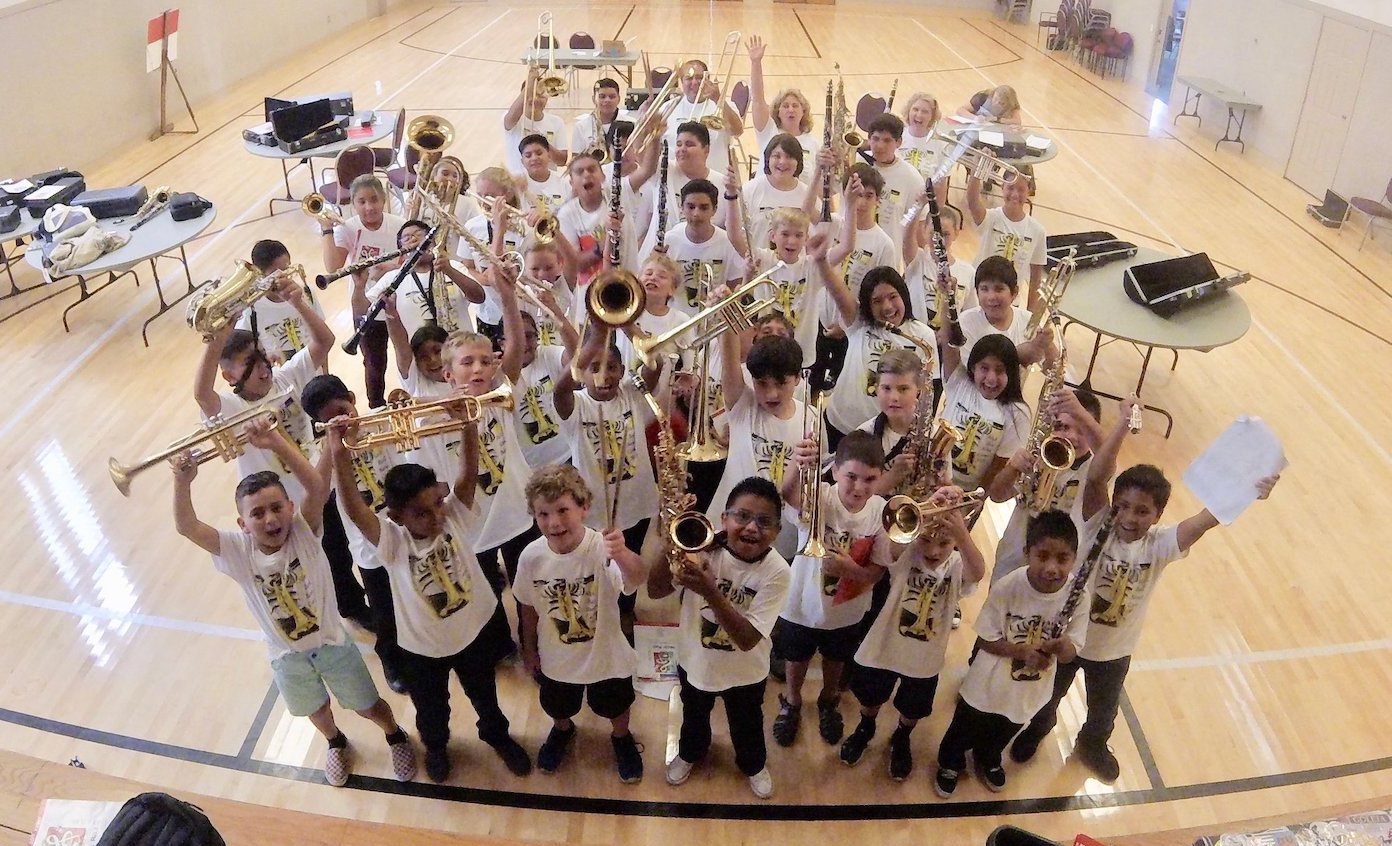 Santa Barbara Education Foundation (SBEF) has been well-known for the opportunities it provides Santa Barbara Unified students throughout the school year. However, many may not know that it also provides opportunities for students during the summer.
SBEF offers students camps that explore music and STEAM every summer. According to SBEF Programs Manager Katie Szopa, "We want to create camps that act as a connecting bridge to the performing arts and STEAM classes."
The camp offerings for music include strings, drumline, and the well-known Nick Rail Summer Band Camp. Junior high students can also learn to code and build robots and drones or dabble in the culinary arts through baking or creating Mediterranean delights from scratch in the STEAM Camp.
The overall goal is to expose students to music, engineering, and culinary arts in a fun and supportive environment that encourages students to pursue these areas later in their academic careers. "Then perhaps these same students will sign up for band and culinary classes at the secondary level, or even apply to the Dos Pueblos Engineering Academy after spending the summer building and coding robots," said Szopa.
The long-running Nick Rail Summer Band Camp has been welcoming aspiring young musicians since 1989. The well-established four-week program provides students entering 4th through 9th grade an opportunity to try out an instrument for the first time or continue their musical learning on an instrument they may already play at school. Regardless of level, all of the young musicians perform in a concert at the end of camp.
Although there is a cost to the camps, SBEF works hard to ensure that these enrichment opportunities are accessible to all students by fundraising throughout the year to provide scholarships. Typically, about half of the enrolled campers receive a scholarship to participate.
The deadline for registration is June 8.  Scholarships are available. For more information and to register, please visit sbefoundation.org.
Santa Barbara Education Foundation promotes private support of Santa Barbara's public education system in 19 schools. For more information, visit www.santabarbaraeducation.org.
Donate now!
Mission
Santa Barbara Education Foundation (SBEF) provides and supports programs that enrich the academic, artistic, and personal development of all students in the Santa Barbara Unified School District.
Begin to Build a Relationship
We know you care about where your money goes and how it is used. Connect with this organization's leadership in order to begin to build this important relationship. Your email will be sent directly to this organization's director of development and/or Executive Director.
I have always been impressed with Keep the Beat as it fosters a love of music in children that can last a lifetime. I learned to love music when I was young and wanted to help our young folks experience that same love in their formative years.
Helping Teachers Help Students
The agenda for the 2022/2023 school year is to close the gap and achieve more funding for Teacher Grants while focusing on literacy development and mental health. Despite the $223,000 gap that the Santa Barbara Education Foundation is currently experiencing, their diligence and thoughtfulness bear every single student in mind.
You can help countless students like Bella find their voice.
Key Supporters
Arnesen Family Foundation
Timothy and Louise Casey
Andrew and Mary Jane Cooper
Daniel and Mandy Hochman
Elaine F. Stepanek Foundation
James S. Bower Foundation
John L. Carleton Foundation
Senator Monique Limón
J.M. Lind
Superintendent Dr. Hilda Maldonado
Sara Miller McCune
Mithun Family Foundation
Mosher Foundation
Santa Barbara Foundation
Nick Rail
April Thede
Towbes Foundation
Walter J. & Holly O.
Thomson Foundation
Wood-Claeyssens Foundation
Zegar Family Foundation