2022 Martin Luther King, Jr. Holiday Program Airing on TV Santa Barbara June 17 – 20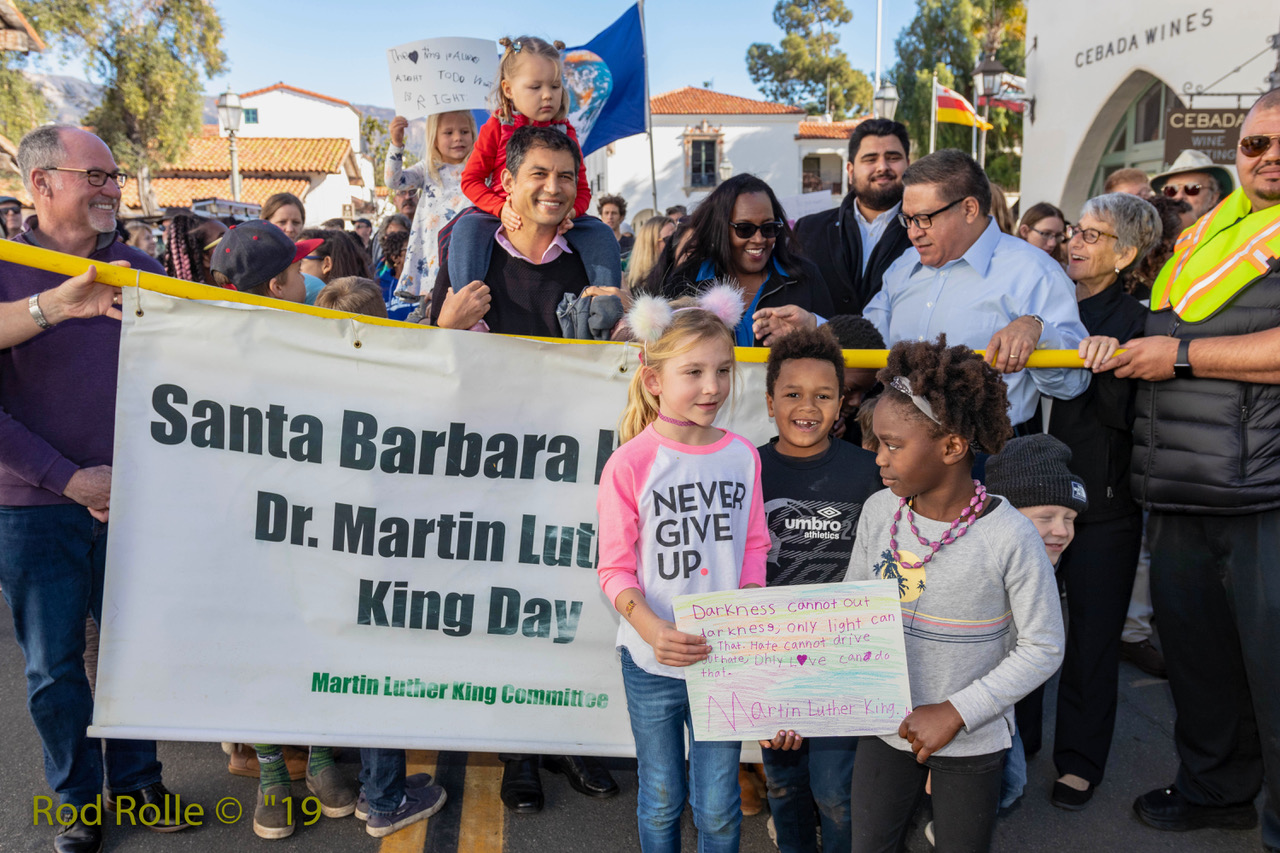 The Martin Luther King, Jr. Santa Barbara Committee (MLKSB) will present their all-new virtual celebratory program during the Juneteenth weekend June 17th through June 20th. Each year, the Committee chooses a theme based on a quote of Dr, King. This year's quote, pulled from a letter he wrote in Birmingham, Alabama on April 14, 1963, declaring: "We are caught in an inescapable network of mutuality, ties in a single garment of destiny. Whatever affects one directly, affects us all." Keynote speaker, Guy R. Walker will share comments on the MLKSB theme for the year. Due to health concerns the in-person MLK Jr. holiday was cancelled. Now, the virtual program will be released during Juneteenth weekend. Opening the program with a beautiful song, known as the Black National Anthem, sung by Miriam Dance titled, "Lift Every Voice and Sing," followed by E. onja (say it o-wan-ja) Brown, President of the MLKSB board delivers her President's Message after which, VP of the board, Isaac Garrett will talk about this year's program being dedicated to two in the community no longer with us – William "Bill" Sims and Hal Conklin.
Opening the event, Art Cisneros of the Coastal Band, Chumash provides a blessing that the MLK Jr. holiday goes well. The 2022 line-up of performers & speakers include local singers Miriam Dance, Lanzandria "Lan" Richey and Aleena Ortiz; Spoken Word from Michelle Williams and Camron Williams; Essay and Poetry top students' awardees; local officials; Janet Reineck, World Dance for Humanity and Santa Barbara Community Choir led by Cornelius Florence. Providing opportunities for schoolchildren, the MLKSB Essay and Poetry Awards program encourages students to submit entries based on the theme. Those receiving top awards, for the 2022 theme, will be reading their entries which showcases how thoughtful and expressive our young residents can be when given an equally thoughtful quote from Dr. King.
Board President E. onja Brown commented on the partnership with TVSB through these difficult and trying times. "Without the help of TVSB our outreach into the community would be drastically reduced and missed. Our Board thanks Erik Davis, E.D. at TVSB for making the time in the schedule for our award-winning pieces, performers and keynote address by Mr. Walker, who shares how the theme can be applied in our daily lives." Walker is president of the Endowment for Youth Community which offers scholarships to promising African/American students. He is familiar with Santa Barbara having been the fourth black student to graduate from Dunn School in Los Olivos back in the 1970s. His commitment to giving youth a chance at getting a good education and by applying his Three Pillars* in building the non-profit has made a difference in the community.
TVSB's Erik Davis said, "We fill an important need here and we are proud to create this program for the Martin Luther King Jr. Committee of Santa Barbara." He continued, "Media access centers like TVSB play a vital role in giving voice to communities lucky enough to have them."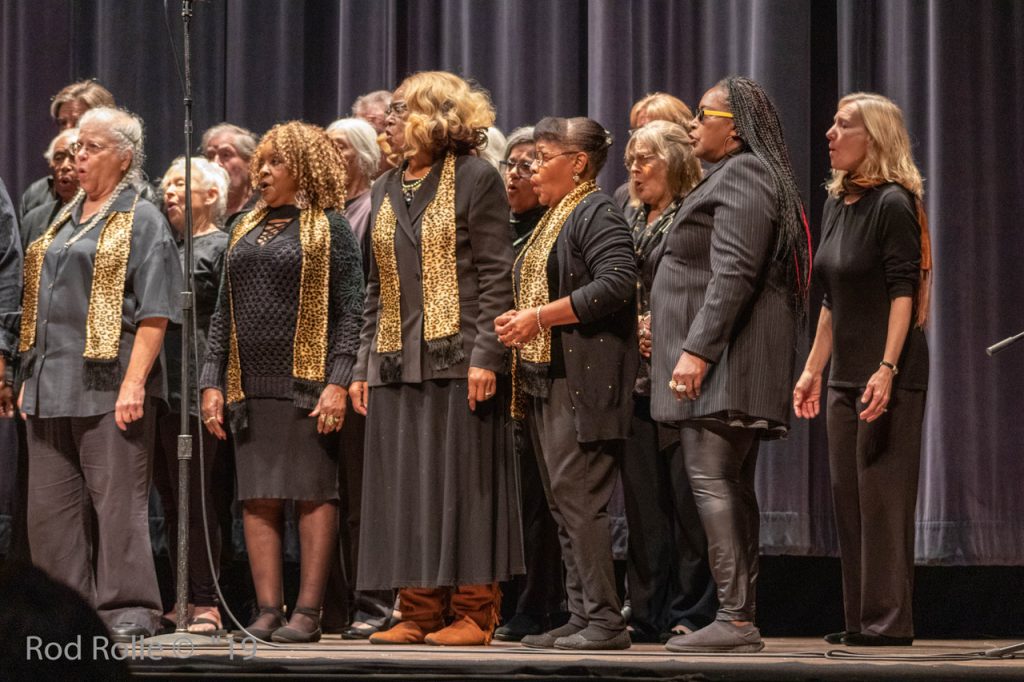 One of the most beloved portions of the annual MLKSB Celebration are the students who took home the top prizes in poetry and essays reading their work. There are four groups, divided into boys and girls, and by ages 6-12 and 13-18. (See attached word doc for first place poems). Brown stated, "Students are recognized by providing them opportunities for public readings at community events and on radio. We should applaud and celebrate them for their ideas on non-violence and words that honor the life and legacy of Dr. King."
Sojourner Kincaid Rolle has served on the board of MLKSB since its inception. She chaired the essay & poetry committee for 13 years and remains a consultant for the program. "Teachers, families and young people have all participated over the years, and it's become a standard in the celebration."
Two dozen entries were chosen by the judges from student entries that came in from Santa Barbara and the surrounding communities. Submissions from Goleta and Isla Vista, to Carpinteria, Summerland and Montecito were received. Most recently it was expanded to include Lompoc and Santa Ynez Valley. Thanks go out to Linda Ryles who coordinates the essay & poetry awards in the SYV schools. TVSB recorded the best of the poems and essays written to show the community how thoughtful and expressive our young residents can be when given an equally thoughtful quote from Dr. King. All winners are up on the MLKSB.org website here. In the 6-12 age group first place awardee Amalia Cruz reads her essay "Don't Hide Your Feelings" and Ronnie Gloo reads her poem, "Together." In the 13 – 18 age group, and top placing wordsmiths are Julia Weitzman for her essay titled "Fight Feathers" and RookeJuarez reads his essay "The Struggle for Equality."
Please consider donating to the MLKSB Committee to keep these programs and outreach in place. We thank you in advance for your support.
Thanks to our Major Sponsors for their continued support: James S. Bower Foundation, Union Bank, First United Methodist Church, Berkshire Hathaway Home Services, Wells Fargo Bank, UCSB Multi Cultural Center, Healing Justice.
About the Poetry & Essay Submissions:
Each year, MLKSB in partnership with Santa Barbara's Anti-Defamation League sponsors an Essay and Poetry Competition open to students ages 6-12 and 13-18. Submissions are received from students throughout the South Coast from Carpinteria to Lompoc and the Santa Ynez Valley. A total $1000 in cash scholarships are awarded to first three placed work in each age group. 1st place winners read their work as a part of the MLK Day event. See all of the 2022 awardees here: https://mlksb.org/what-we-do/essay-poetry-contest/
TV Santa Barbara (TVSB) is a 501(c) 3 non-profit organization which operates two community access television channels, 17 and 71. TVSB's mission is to empower people to make media that matters. TVSB does this by providing residents with the knowledge, resources, and tools to create their own original programming. TV Santa Barbara has served as the local media access center since 1975.With studios at 329 S. Salinas Street, TVSB provides members with access to video production equipment and electronic media resources to facilitate public dialogue, free speech, and participatory democracy; to foster local creativity, education and culture; and to reflect our diverse and amazing community. Learn more at www.tvsb.tv.
The 2022 program can still be seen on TVSB's YouTube Channel. Watch below!
Donate now!
Matching Challenge
Through December 31, 2022, the first $2,500 donated will be matched thanks to a generous challenge from the Giving List's novel matching program.
MLK Essay & Poetry Contest
Programs of the Martin Luther King Jr. Committee of Santa Barbara (MLKSB) primarily focus on social justice issues, that promote positive relationships between diverse groups in our community. Every year the MLKSB hosts a children's Essay and Poetry Awards Program, ages six to 18 in which students write about their thoughts and beliefs on the MLKSB theme for the year.
Donations help to pay for publicity, technical support, and minor scholarships for students. We feel that it's very important that our kids know about our national heroes," Isaac Garrett says. "And this Awards Program is a great way for them to do it."
Mission
The mission of the Martin Luther King, Jr. Committee of Santa Barbara is to foster positive relationships between the many diverse groups in the Santa Barbara Community and the surrounding areas; to sponsor programs and events which exemplify the teachings of Dr. King; and to observe, and celebrate the Martin Luther King, Jr. Holiday.
www.mlksb.org
Phone: (805) 259-5782
President: E. Onja Brown Lawson
Begin to Build a Relationship
We know you care about where your money goes and how it is used. Connect with this organization's leadership in order to begin to build this important relationship. Your email will be sent directly to this organization's director of development and/or Executive Director.
'Love, Respect, Equity'
I have always felt our nation owed a huge debt of gratitude to Martin Luther King Jr. with his commitment to nonviolence that guided us out of troubled times and a hurtful past. This extraordinary man gave our nation a chance to redeem itself and the soul of America. Every year I am so moved to participate in the annual celebration the local MLKSB chapter organizes with such care and beauty, inviting the whole community to share in his memory and legacy. A great man had a dream; thank you MLKSB for helping to keep the dream alive.
Key Supporters
Anita Blume
Juliet Betita
Dr. Jamece Brown
Rabbi Steve Cohen
Derrick Curtis
John E. and Nansie Douglas
Shireen Faizullabhoy
Rev. J.B. Ficklin
Christine "Chrissy" Gilbert
Sojourner Kincaid Rolle
Beverly King
Frances Moore
Melvin Richey
Linda Ryles
Toni Schultheis
Wendy Sims-Moten
Betsy Shelby
Dr. and Mrs. Earl Stewart
Delvis Stoute
Judi Weisbart