The Elephant Project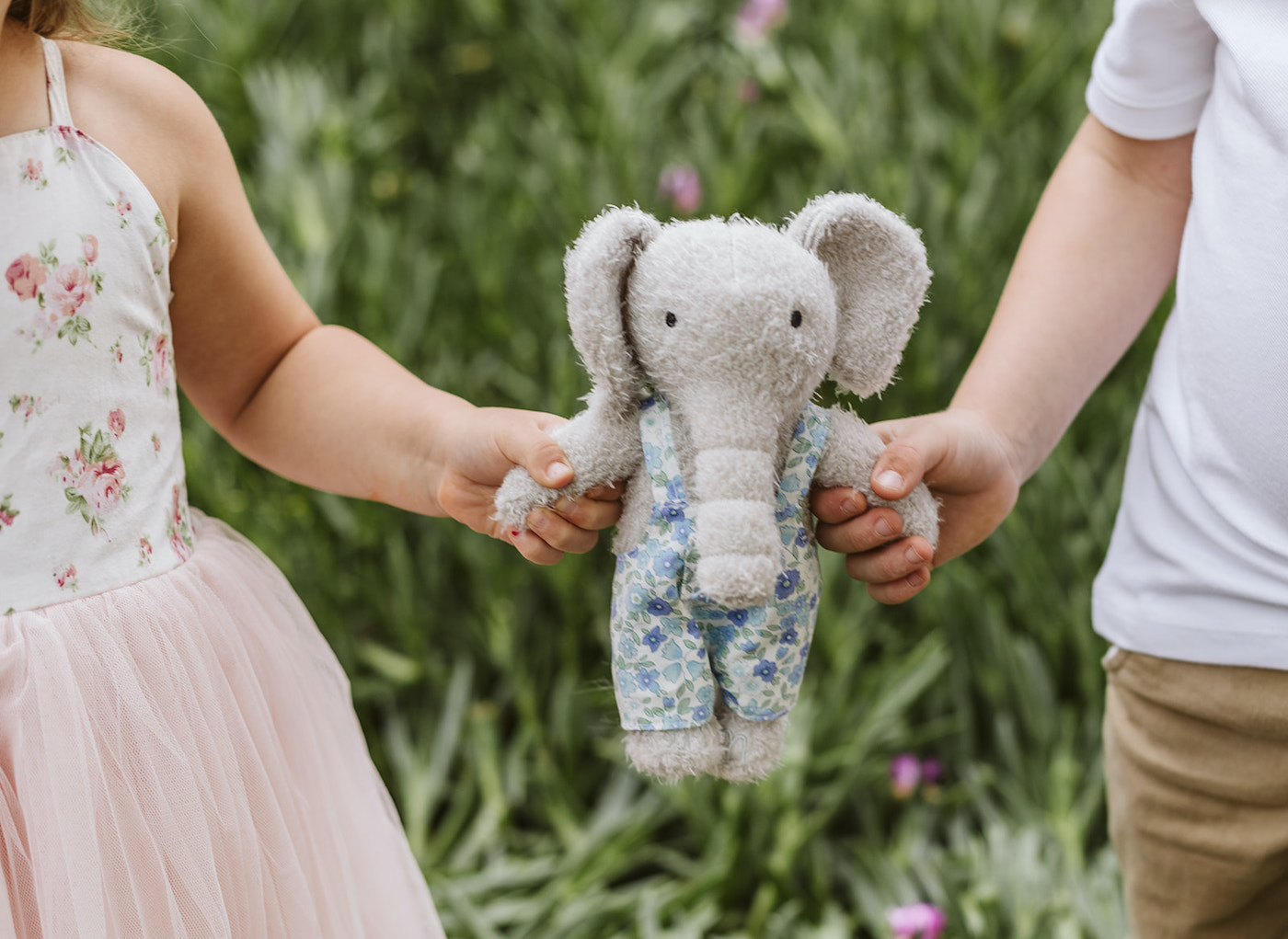 Estimates say that there are nearly 2,000 nonprofits in Santa Barbara County, each with a mission of supporting the local or at-large community in some way. But as far as we know, only one organization – The Elephant Project – has exactly one full-time employee. 
But don't underestimate the impact of Kristina McKean, the founder of The Elephant Project, which turns five this year and continues to work to help fund the rescue and rehabilitation of endangered or mistreated elephants worldwide. The project is a result of a personal passion.
Devastated by witnessing baby elephants on the streets of Bangkok being exploited for money, McKean spent years signing petitions, protesting circuses, and creating social media campaigns to help spread awareness surrounding the mistreatment of elephants. All before founding The Elephant Project to more directly impact the cause.
Largely through donating 100 percent of net proceeds from direct sales of Kiki and Tembo, the first two adorable stuffed elephant animals she designed, McKean has been able to support a few select preserves and organizations that help aid in fighting the poaching crisis. These organizations also provide care to injured, abandoned, orphaned, and abused elephants, giving rise to the slogan "Saving Elephants, One Stuffed Animal at a Time."
But McKean's mission isn't to inundate folks with the horrible animal abuse and torture stories she was flooded with over the years, but rather to help them have fun while helping out the cause.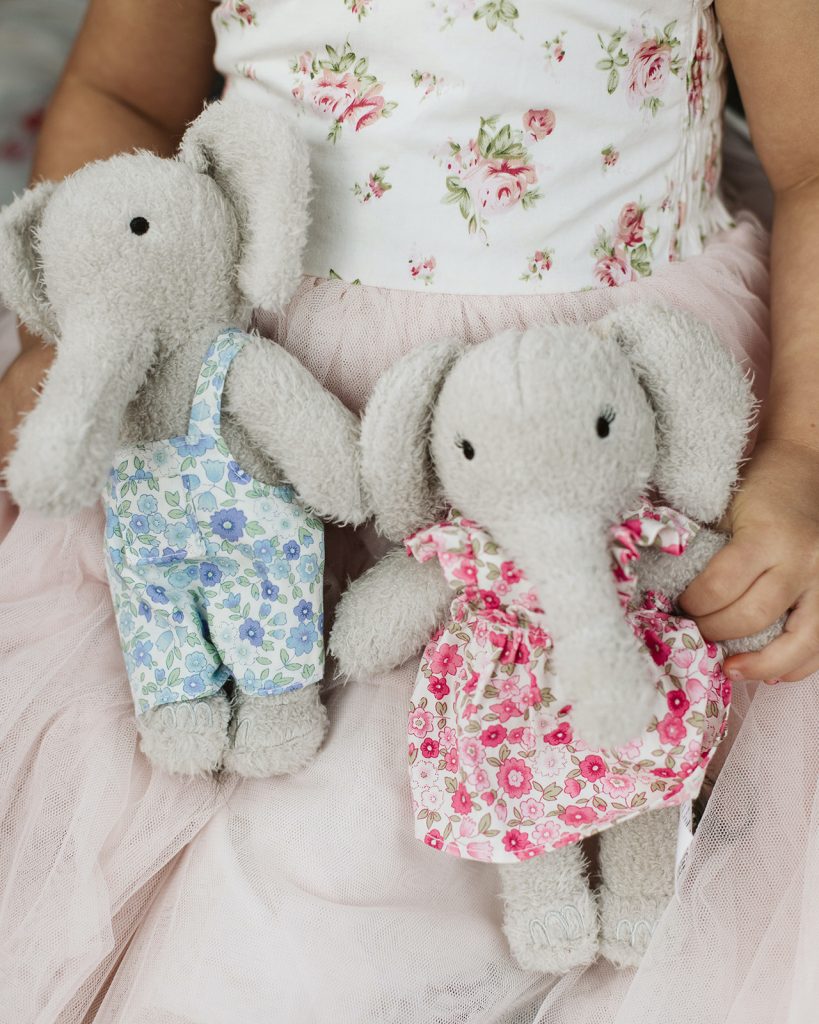 "It paralyzed me because I didn't know how to take any action to actually significantly help them," she explained. "People really want to help and it's an easy way to donate where you actually have something to show for it: a cute, happy little toy."
McKean's passion and energy to grow the project and do more to help seemingly knows no bounds. Promotion, marketing, publicity – it's all part of her bailiwick, and her commitment has propelled the small organization to be featured in many national magazines and online publications, with The Elephant Project having also been cited on The Today Show and elsewhere. "I just got on another site this morning as one of the best children's products of 2022," she reported when we talked last week. "It's really great!"
McKean, who worked as a designer for The Gap and is the daughter of a former designer for Tonka Toys, also spends time developing new cute stuffed creatures, including expanding the organization's reach even beyond the elephants that initially sparked the project.
There's been a flurry of activity just since The Giving List book came out in November, starting when McKean created a cuddly lion named Oba, which means "King Ruler" in West Africa, as the newest addition to the collection of carefully crafted stuffed animals. Profits from Oba head to big cat sanctuaries and people actually working hands-on in rescues of the abused lions.
"I'm kind of re-branding myself as someone who wants to save all the animals," McKean said.
A collaboration with Chantecaille, the plant-based makeup, beauty, and skin care family company, resulted in McKean and co-founder Olivia Chantecaille co-creating new designer clothing for Tembo and Kiki, including limited-edition floral overalls and a summer dress for the 8-inch soft grey elephant dolls. Launched on Earth Day and coming to a close this week, the new clothing proved a big hit.
"They're a real high-end company and it was in conjunction with their new baby line. It sold out on their site in less than eight hours, which is amazing," McKean said. "It was really well-received and we got it into Vogue in China and WWD. Collaborating with these really big companies like that really helps my brand."
A series of different outfits designed by McKean for the elephants – including one with a blue and gold outfit to support Ukraine – are also available so fans can continue to enjoy the elephants as collectables.
There's also a new baby elephant doll on the way for Christmas, named Chaba after the real elephant at a sanctuary in Thailand, the first time McKean has been allowed to go that route.
"It will have a little book where kids can follow her progress at the sanctuary," she explained. "It's great to have gifts that give back, but it's even nicer to have the tangible aspect where you can actually see that the [stuffed animal] is helping a real, live baby elephant."
Also already headed for production is a stuffed dog doll, inspired by the golden retriever rescue dog from Istanbul McKean adopted.
"I just love him so much I wanted to do something to support groups that help dogs, especially one that rescues dogs in China that are literally going to be slaughtered for food," she said.
While McKean does have some help from a few interns who assist with various tasks, reaching out for more collaborators and expanding The Elephant Project's scope is largely up to the founder. She attributes her astonishing success and attention to authentically living her mission.
"When I'm contacting important people and $200 million companies like Chantecaille, it's not coming from a development director or marketing team," McKean said. "I'm literally sending them emails from my personal Gmail account. They can tell that my passion is genuine and I think it comes across when I talk to them that I'm truly doing whatever I can to help the animals."
Ways to help McKean and her mission include making a direct donation, buying a stuffed animal (or a bunch), and maybe helping to spread the word about The Elephant Project's goal to save the largest land mammals on earth, and educating children and everyone around the world about the ever-increasing dangers elephants and the other creatures face.
The Elephant Project 
Kristina McKean, founder
theelephantproject.com
Email: info@theelephantproject.com
Donate now!
theelephantproject.com
Founder: Kristina McKean
Mission
100% of net proceeds from your purchase of Kiki and Tembo go to various organizations that help aid in fighting the poaching crisis and also provide care to injured, abandoned, orphaned, and abused elephants.
Begin to Build a Relationship
We know you care about where your money goes and how it is used. Connect with this organization's leadership in order to begin to build this important relationship. Your email will be sent directly to this organization's director of development and/or Executive Director.
Key Supporters
A big supporter of The Elephant Project is San Clemente, California based nonprofit, Elephant Cooperation. "We recently met Kristina and became immediate fans," says founder Scott Struthers. "She has that intangible quality that people gravitate toward, and her little elephants, Kiki and Tembo, are irresistible. Krsitina reaches people who care about animals on an emotional level. This connection can make a huge difference in wildlife conservation. We look forward to working with her to save more elephants."