Legal Aid Foundation of Santa Barbara County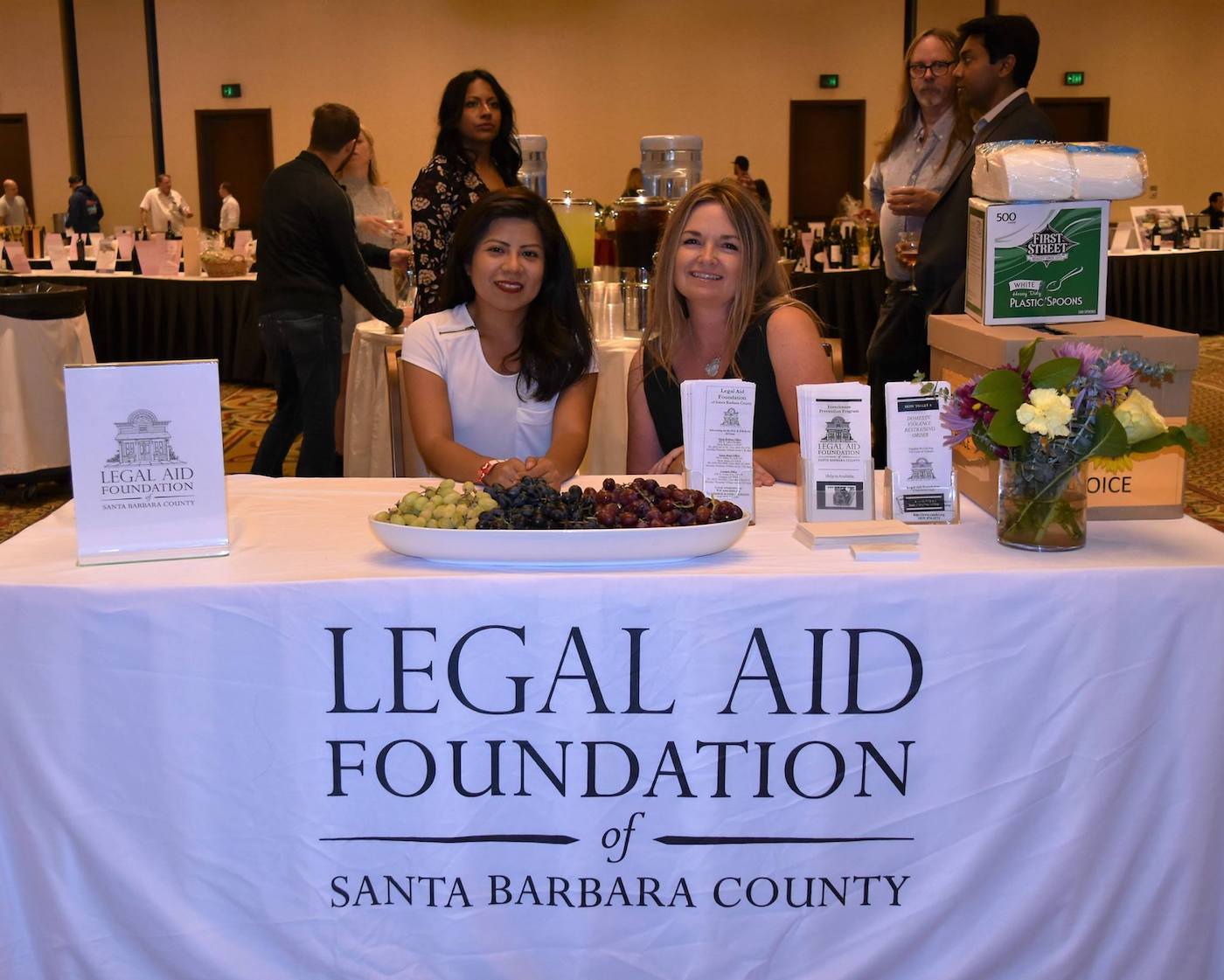 Anyone who has ever watched a police drama on television in the last 50 years is familiar with the fact that everyone who has been accused of a crime has a right to free legal counsel if they can't afford their own attorney. But that bright line ends when it turns to civil matters, even ones that could have more dire consequences than a criminal conviction. 
That's where the Legal Aid Foundation of Santa Barbara County (LAFSBC) – the county's only organization providing free civil legal services to low-income residents – steps in.
"There are some very serious legal situations you could be facing – a tenant dealing with an unjust eviction, a survivor of domestic violence in need of a restraining order or custody order, immigration issues for victims of crimes – where there is no (constitutional) right to representation," explained Jennifer Smith, Executive Director of LAFSBC. "But we know that our legal system works best when the scales of justice are balanced, meaning all parties (or neither) are represented by counsel. So we try to bridge the gap by providing our legal services to people with disabilities, low-income families, survivors of domestic violence, and victims of elder discrimination or abuse."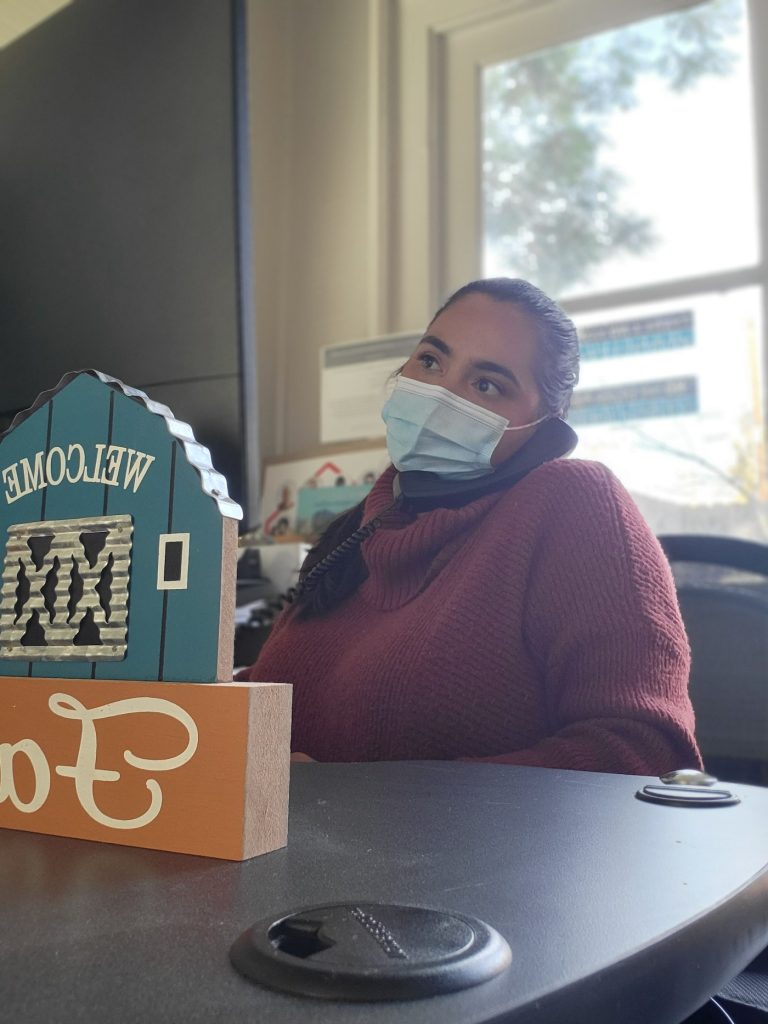 It's an admirable but also Herculean mission, as LAFSBC has just a dozen attorneys out of a total staff of about 20 to serve the entire county out of three offices (Santa Barbara, Lompoc, and Santa Maria), on a budget likely dwarfed by the annual income of just a single law firm in town whose attorneys might charge as much as $500 per hour or more. The task grew even more daunting for Legal Aid during the pandemic when snafues with California's rental assistance program that was designed to pay past-due rent to provide relief to both renters who were financially impacted by the COVID crisis and their landlords. The issues are becoming even more heightened as eviction moratoriums have evaporated and the housing market has tightened to historically low vacancy rates, making relocation an almost insurmountable obstacle.
"We're expecting a big wave of eviction activity in July and August," Smith shared. "And the huge challenge we face right now as opposed to several years ago is that even if we're able to negotiate a soft landing so the renter could secure other housing, or other assistance, and avoid having an eviction record on their credit, there's no places for people to move to."
LAFSBC is currently taking steps to tackle those who are already experiencing homelessness via its new Housing and Disability Advocacy Program, funded by a two-year grant. The program targets the sizeable percentage of the homeless population, who have a physical or mental disability that prevents them from being able to work full time and make enough through earned income to sustain shelter, but are likely eligible for some type of social security income, Smith said.
"They often need help to get on into those programs, so one of our attorneys will provide disability advocacy services on their behalf," she said. "Most of our recent work has focused on homelessness prevention, but just seeing the ongoing need, it became a priority for us to step up and serve those who are already homeless."
Despite government grants and funding from foundations for such new programs and its ongoing ones, Smith said Legal Aid organizations across the state were only able to fully resolve about 30 percent of problems or issues presented to them, according to a 2019 study. "There's just a huge gap between the need and what we're able to do."
Locally, having to cancel its Chowderfest, LAFSBC's annual major public fundraiser, for three years running due to the pandemic hasn't helped matters, although the organization plans to revive the popular event next spring.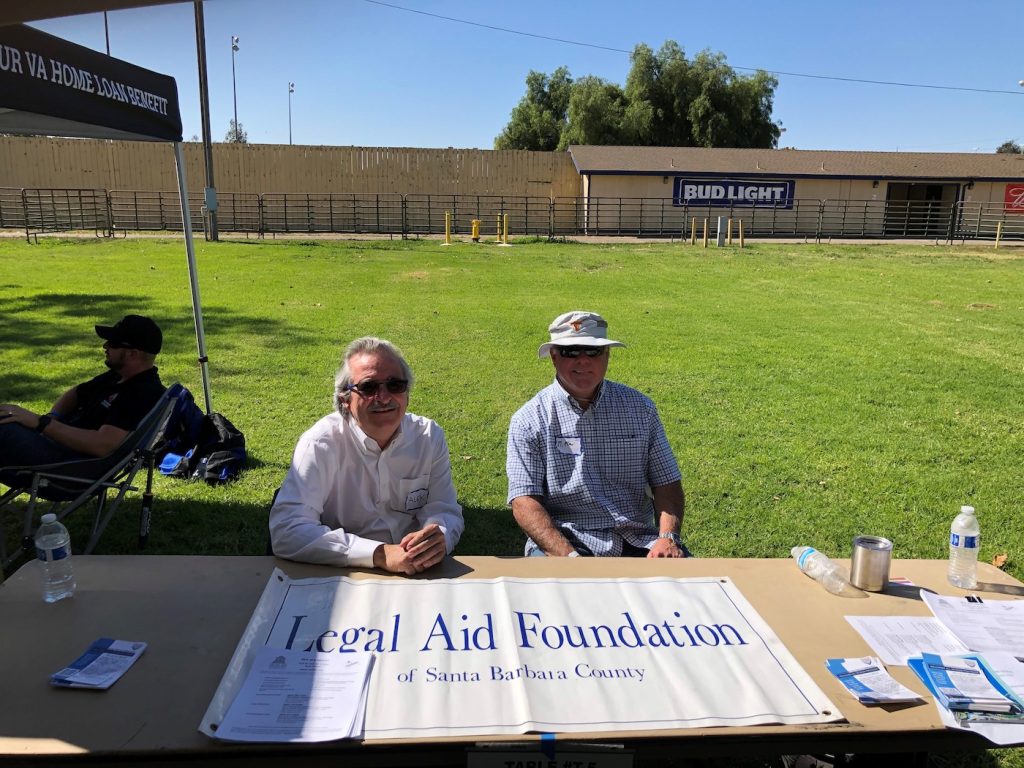 Conversely, private donations are a little bit of a challenge to attract anyway because philanthropists and average citizens alike might think of Legal Aid as being fully funded by the government.
Plus, there's the image problem of where the money actually goes.
"There's so much community need, but Legal Aid doesn't have [that instant heart appeal]," Smith said. "Sometimes I joke that it would be a lot easier if we were helping puppies and kittens instead of funding lawyers."
The end result of Legal Aid's work, of course, is helping the low-income and other vulnerable or overlooked members of the community. And the good news is that, unlike with some of the other larger nonprofits that have huge governmental and foundation funding, private donations could have a huge impact on expanding Legal Aid's capacity to serve the community.
"With more funding we could provide so much more," Smith said, pointing to legal help with housing that could immediately increase. "Right now, because of limited resources, our housing team has to prioritize (people who seek our help) and focus on those who are immediately in danger of eviction. There are so many other circumstances our housing crisis tends to create in terms of overcrowding, uninhabitable spaces, unresponsive landlords, and other housing needs. We could provide a much broader array of basic advice and information."
A bigger budget could also allow LAFSBC to offer a wider menu of services to survivors of domestic violence, which currently focuses only on assistance with restraining orders.
"We could do more in assisting with greater family law matters, divorces, more in-depth cases, as well as immigration assistance for victims/survivors," Smith said. "There's just so much more we could do with additional community support."
Unrestricted funds from private donations – as opposed to government and some other grants that limit the nonprofit to serving only those that fall within federal poverty levels – might allow Legal Aid to have a broader reach in offering its services when and where they are needed, she said.
"[Those grants] don't reflect the high cost of housing and living that we have in Santa Barbara County," Smith explained. "Donations with no strings attached gives us the flexibility to leverage all of the funding sources to more meaningfully respond to community needs… We're the only one in southern Santa Barbara County doing this work. There is no one else. And the needs are critical."
Legal Aid Foundation of Santa Barbara County
301 E Canon Perdido Street
Jennifer Smith, Executive Director
(805) 963-6754 x103
lafsbc.org
Donate now!
www.lafsbc.org
(805) 963-6754 x103
Executive Director: Jennifer R. Smith
Mission
Our mission is to provide high-quality civil legal services to low-income and other vulnerable residents in order to ensure equal access to justice. We change lives through direct representation, legal advice and information, and community education.
Begin to Build a Relationship
We know you care about where your money goes and how it is used. Connect with this organization's leadership in order to begin to build this important relationship. Your email will be sent directly to this organization's director of development and/or Executive Director.
I am proud to support the Legal Aid Foundation of Santa Barbara County. As an attorney, I know our system works best when everyone has legal representation. Through my work, I see how seniors may become victims of unscrupulous business practices or be taken advantage of by family members. Equal access to justice means that everyone – regardless of age, income, or physical ability – deserves to receive high-quality legal advice and representation.
Help Ensure Equal Access to Justice
We're seeking $10,000 of general support, and with that dollar amount we can serve 26 individuals and families in all different areas of law. Because the nature of our work is professional legal services to individuals, that money goes to support our number one cost – personnel.
Key Supporters
The Hon. Susan Rose
Allan Ghitterman
(in memoriam)
Alan Blakeboro
Julianna Malis
Susan Thompson
Crystal Forsher
The Women's Fund
of Santa Barbara
The State Bar of California
Judicial Council of California
U.S Dept. of Justice, Office of
Violence Against Women
Hutton Parker Foundation
Montecito Bank & Trust
Yardi Systems Inc.