Santa Barbara Education Foundation Welcomes Pedro Paz as Executive Director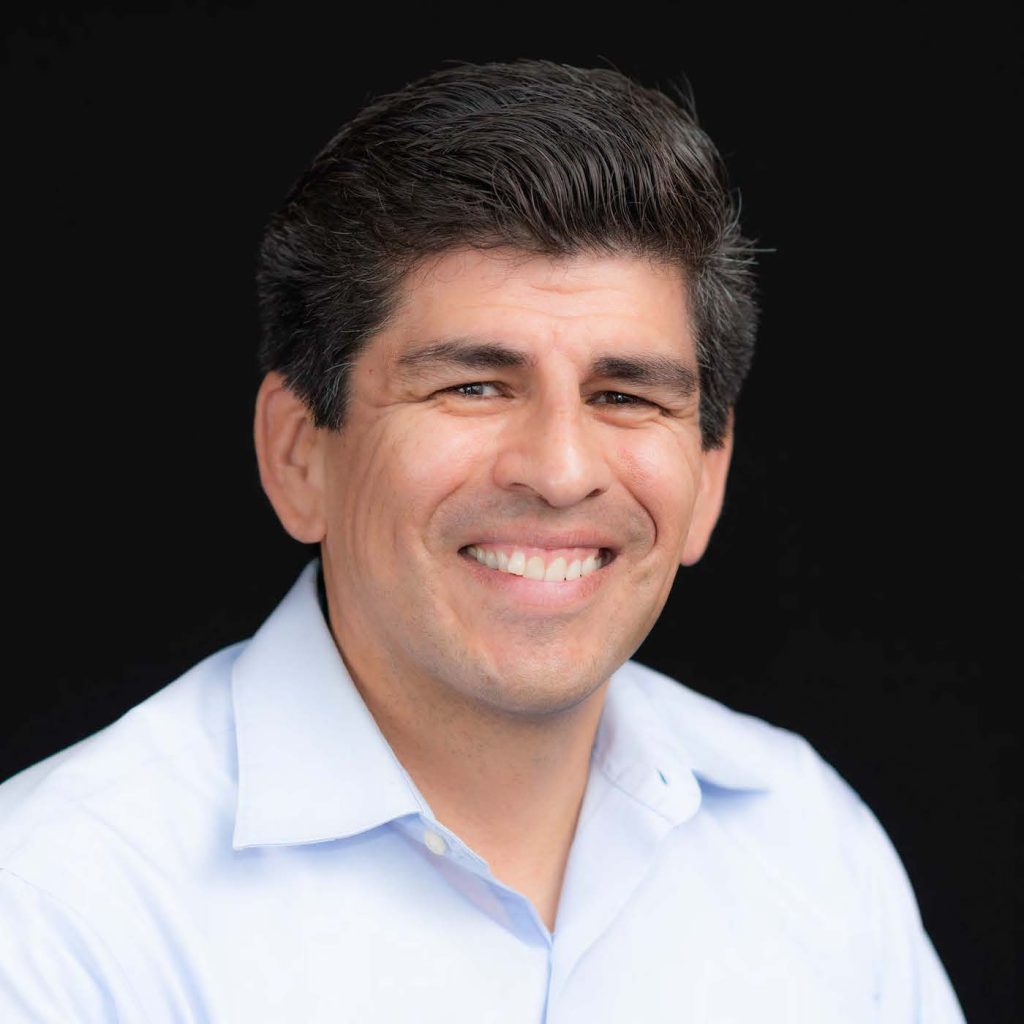 Santa Barbara Education Foundation (SBEF) is pleased to announce that Pedro Paz has been named Executive Director of the nonprofit devoted to enriching the academic, artistic, and personal development of Santa Barbara students.
Paz joins the Foundation after working with Santa Barbara Foundation as Director of Policy and External Affairs and First 5 in Santa Barbara and Merced counties. He was raised in Santa Barbara and attended Santa Barbara Unified schools, including Dos Pueblos High School. Paz holds a Ph.D. and M.A. in Education and a B.A. in Political Science and Latin American & Iberian Studies from UC Santa Barbara.
He has also served the community as a board member for several nonprofits, including the Santa Barbara City College Foundation, and previously as a trustee for the Santa Barbara Unified School District Board of Education.
"I have a lifelong commitment to public education, and I see this as an opportunity to combine many of my talents to help the students and teachers of the community where I grew up," said Paz. "As a product of our local schools and Santa Barbara Unified, I see this as a means of giving back to them."
Paz's hiring comes as the Foundation continues to grow in leaps and bounds with a recent $4 million bequest that will provide long-term sustainability and support. He will succeed Margie Yahyavi, who has held the post for 12 years and started as the Foundation's only part-time employee with annual revenues of $300,000. During her tenure, SBEF's staff grew to five positions and an annual budget of $2.5 million, supporting 10 SBEF signature programs and serving as a fiscal sponsor for 14 other education programs.
"We are excited to embark on the next chapter with Pedro at the helm," said SBEF Board President Mat Gradias. "His experience and connection to our public education system will be immensely helpful for SBEF as an organization and the programs and partnerships that benefit many of our students."
Paz begins his new position on August 8.
About the Foundation:
Santa Barbara Education Foundation promotes private support of Santa Barbara's public education system, serving over 14,500 students in 19 schools. For more information, visit www.santabarbaraeducation.org.
Donate now!
Mission
Santa Barbara Education Foundation (SBEF) provides and supports programs that enrich the academic, artistic, and personal development of all students in the Santa Barbara Unified School District.
Begin to Build a Relationship
We know you care about where your money goes and how it is used. Connect with this organization's leadership in order to begin to build this important relationship. Your email will be sent directly to this organization's director of development and/or Executive Director.
I have always been impressed with Keep the Beat as it fosters a love of music in children that can last a lifetime. I learned to love music when I was young and wanted to help our young folks experience that same love in their formative years.
Helping Teachers Help Students
The agenda for the 2022/2023 school year is to close the gap and achieve more funding for Teacher Grants while focusing on literacy development and mental health. Despite the $223,000 gap that the Santa Barbara Education Foundation is currently experiencing, their diligence and thoughtfulness bear every single student in mind.
You can help countless students like Bella find their voice.
Key Supporters
Arnesen Family Foundation
Timothy and Louise Casey
Andrew and Mary Jane Cooper
Daniel and Mandy Hochman
Elaine F. Stepanek Foundation
James S. Bower Foundation
John L. Carleton Foundation
Senator Monique Limón
J.M. Lind
Superintendent Dr. Hilda Maldonado
Sara Miller McCune
Mithun Family Foundation
Mosher Foundation
Santa Barbara Foundation
Nick Rail
April Thede
Towbes Foundation
Walter J. & Holly O.
Thomson Foundation
Wood-Claeyssens Foundation
Zegar Family Foundation