Santa Barbara Symphony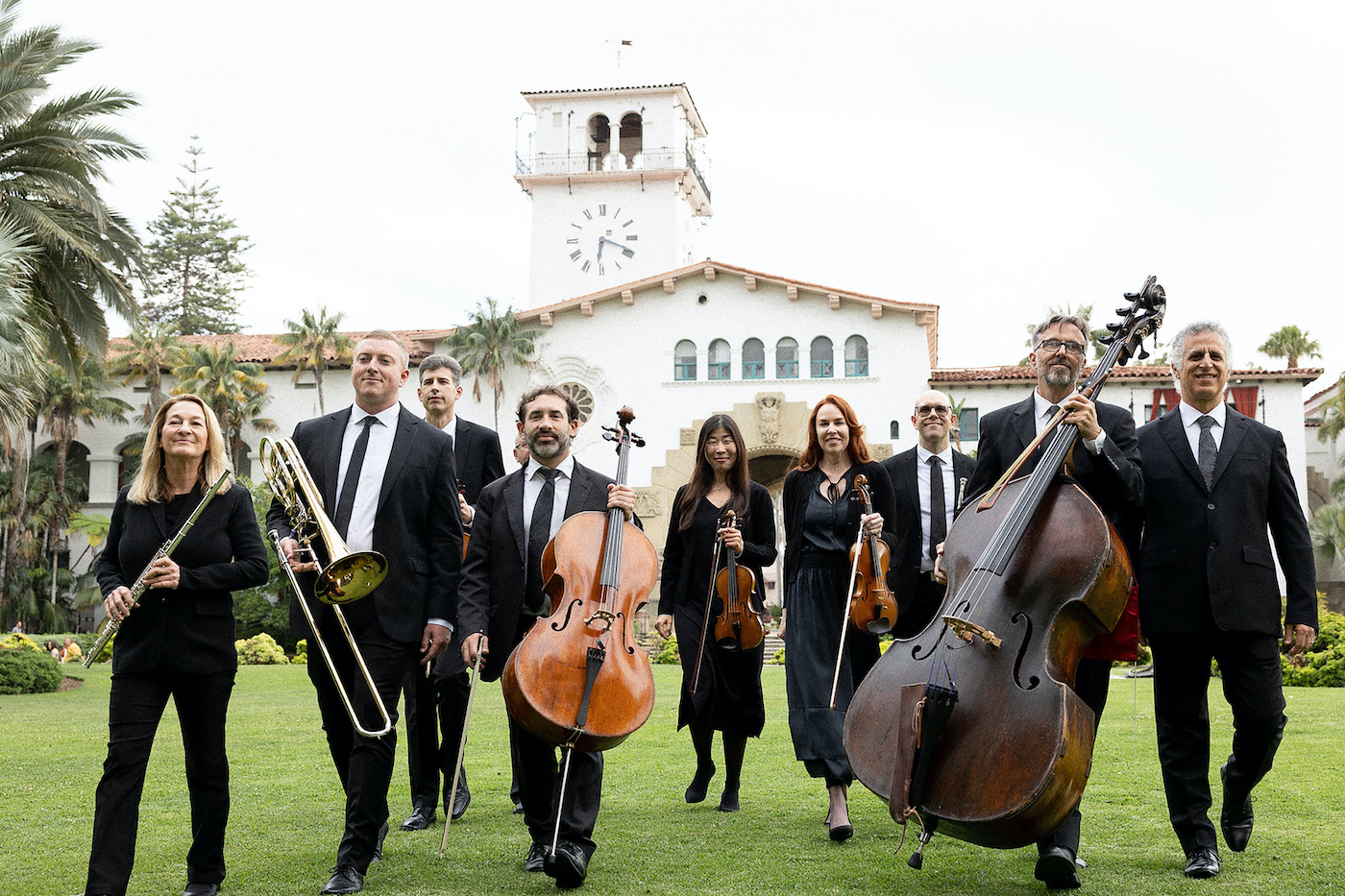 The Santa Barbara Symphony is proud of its upcoming 2022-23 season, which marks the organization's milestone 70th anniversary. Understandably so, as the season's nine concerts boast an impressive list of guest artists including pianist Alessio Bax, jazz saxophone legend Ted Nash, Sinatra crooner Tony DeSare, and two different Grammy-nominated violin soloists in Guillermo Figueroa and Philippe Quint. 
That's nothing new, as booking international superstar soloists has been a hallmark of the Symphony since at least the mid-1970s, when King of Swing clarinetist Benny Goodman performed to mark the opening night of the Symphony's first season at the then-newly renovated Arlington Theatre, while other major names who have graced the stage with the ensemble over the years include cellist Mstislav Rostropovich, violinist Hilary Hahn, and the Los Angeles Guitar Quartet.
What makes this season even more special is just how deeply the organization has entrenched its roots in the Santa Barbara community. Several of the other concerts represent continued collaborations with State Street Ballet, The Choral Society, Quire of Voyces, and Ensemble Theatre Company, while others launch new partnerships with Music Academy's Sing! children's chorus and the Santa Ynez Band of Chumash Indians. The Symphony will also play the world premiere of a new take on a film score by Oscar-winning composer Elmer Bernstein, who lived in both Montecito and Hope Ranch, arranged by his son, Peter.
But the commitment to community is nothing new for the Symphony, and it extends beyond the programming for performances that take place monthly at the Granada.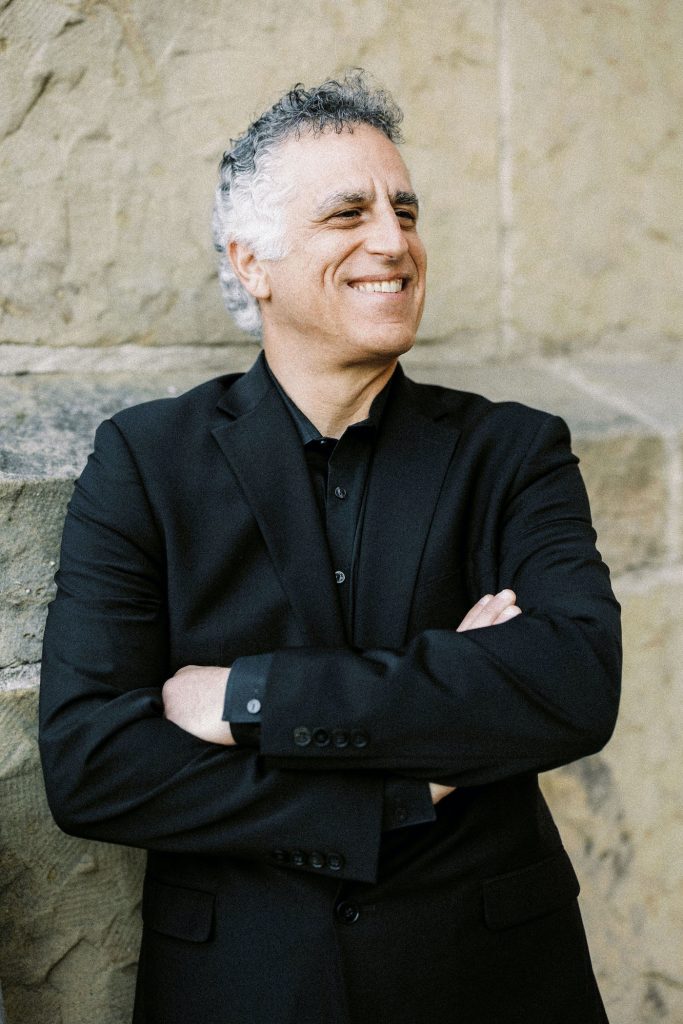 "We are very focused on bringing the community into the Symphony family, going behind the music, creating connections between our musicians and our community, which is really important," said Kathryn R. Martin, Santa Barbara Symphony President and CEO. "This next season we're launching a new series of conversations with [music and artistic director] Nir Kabaretti before each of the Sunday concerts and some of our donor groups will even have the opportunity to sit on stage with the musicians during the concert. We're going to be having open rehearsals, because we've found that any time we can open up the curtain and unveil our process, people really start connecting with the music and the musicians."
More importantly, perhaps, is that the Symphony's commitment to community connection starts with outreach that extends many miles away from the concert hall and across all age groups and has been a backbone of the organization for decades. It starts with outreach that extends many miles away from the concert hall and across all age groups. That's because a good deal of the Symphony's time and attention goes toward youth education, largely reaching those who may never spend a day as a professional musician. The Symphony starts working with kids as young as third grade and it has programs that take them all the way to college, serving nearly 10,000 students every year.
The wide-ranging education programs are a staple in the community, said Dr. Nick Fuentes, the Symphony's new VP of Community Education and Enrichment, noting that the first step in the continuum is the Music Van, which has been bringing an introduction to the Symphony and its instruments to the county's third-grade students since 1978.
"We go to 55 different schools across the county, ones that don't have their own music program, places where kids wouldn't normally receive exposure to orchestra instruments," he said. "Every student gets to see and witness the demonstration and then they get an opportunity to handle and play nearly every instrument in the entire symphony orchestra. It's a goal for us to be as inclusive as possible and create access for everyone."
The Symphony also runs three different ensembles for different levels of young players to practice and perform together, building both musical and relationship skills.
"Ours is the only music education program in the region that's tied to a professional symphony orchestra," said Martin. "That means our maestro [Kabaretti], who is performing in Florence right now, is also thinking about the curriculum of our youth ensembles. They get to attend the Symphony concerts. It's all part of leveraging the fact that we have nine months' worth of musicians available to us to benefit local kids."
The 70th anniversary has also sparked a new initiative for donors, reducing the minimum gift for the Prelude Club from $100 to $70, lowering the bar to be part of those honored for their support. But it's not about the pins or other gifts of gratitude subscribers and donors earn, Martin said.
"It's really that more people are believing in the impact that our Symphony orchestra can have and expressing how much they want Santa Barbara to have one that does more than just concerts," she said. "It feels very personal."
The organization is the strongest it's been in its history because everyone involved, from the artistic, management, and governance sides, is in alignment about vision and direction, and willing to put the time in, she said.
"Nir (who made Santa Barbara his permanent home), the board president, and I have all committed to being here for five years to provide that continuity for the community, which is something I've never seen before anywhere else. It feels really good to be working so hard on behalf of the community – and that word comes up in every single conversation we have. What does the community need? Where are the opportunities? Where is the unmet need? How can we bring joy? How can we bring connection?"
Santa Barbara Symphony 
1330 State Street, Suite 102
(805) 898-9386
thesymphony.org
Donate now!
www.TheSymphony.org
(805) 898-8785
Development Manager: Juli Askew
Mission
The mission of the Santa Barbara Symphony is to enrich the lives of Santa Barbara residents by producing and presenting the highest quality musical experiences performed with artistic excellence, which is accessible to the entire community; and to inspire a passion for symphonic music in the next generation of audience members, musicians and funders.
Begin to Build a Relationship
We know you care about where your money goes and how it is used. Connect with this organization's leadership in order to begin to build this important relationship. Your email will be sent directly to this organization's director of development and/or Executive Director.
Nir Kabaretti and the Santa Barbara Symphony have made it their mission to connect audiences to experience the joy and power of music. Being a sponsor myself, it is thrilling to know that thousands of children each year benefit from their award-winning music education programs.
The Symphony is for EVERYONE
Under the baton of internationally renowned (and Santa Barbara resident) Music & Artistic Director Nir Kabaretti, audiences hear some of the region's most sought-after orchestral and Hollywood studio musicians, 11 Music Academy alums and faculty members at UCSB, Westmont, and Santa Barbara City College. From October 2023–May 2024, you'll experience moments of awe, harmony, inspiration and joy. Each concert along this symphonic journey is a must-see-and-hear event and an opportunity to commune with friends, family and the community.
Key Supporters
Donors of the $25,000 level
and above include:
Todd & Allyson Aldrich (B)(C)
Dan & Meg Burnham (B)(C)
Sarah & Roger Chrisman (B)(C)
Brooks & Kate Firestone (C)
Granada Theatre/Santa Barbara
Center for the Performing Arts
Samuel M. & Alene S. Hedgpeth (B)(C)
The Ann Jackson Family Foundation,
Palmer & Susan Jackson,
Palmer & Joan Jackson (B)(C)
Mithun Family Foundation/
John C. Mithun Foundation
Montecito Bank & Trust/
Janet A. Garufis (B)(C)
Mosher Foundation
Joan Rutkowski
Elaine F. Stepanek Foundation
Rachel Kaganoff Stern (B)(C)
Marilynn L. Sullivan
The Walter J. & Holly O.
Thomson Foundation
Dr. Bob Weinman (B)(C)
Zegar Family Foundation (C)
*(B) Board of Directors
*(C) Crescendo Members