Viva La And Artist Meghan Hall To Support Redwings Horse Sanctuary's September 18th Fundraiser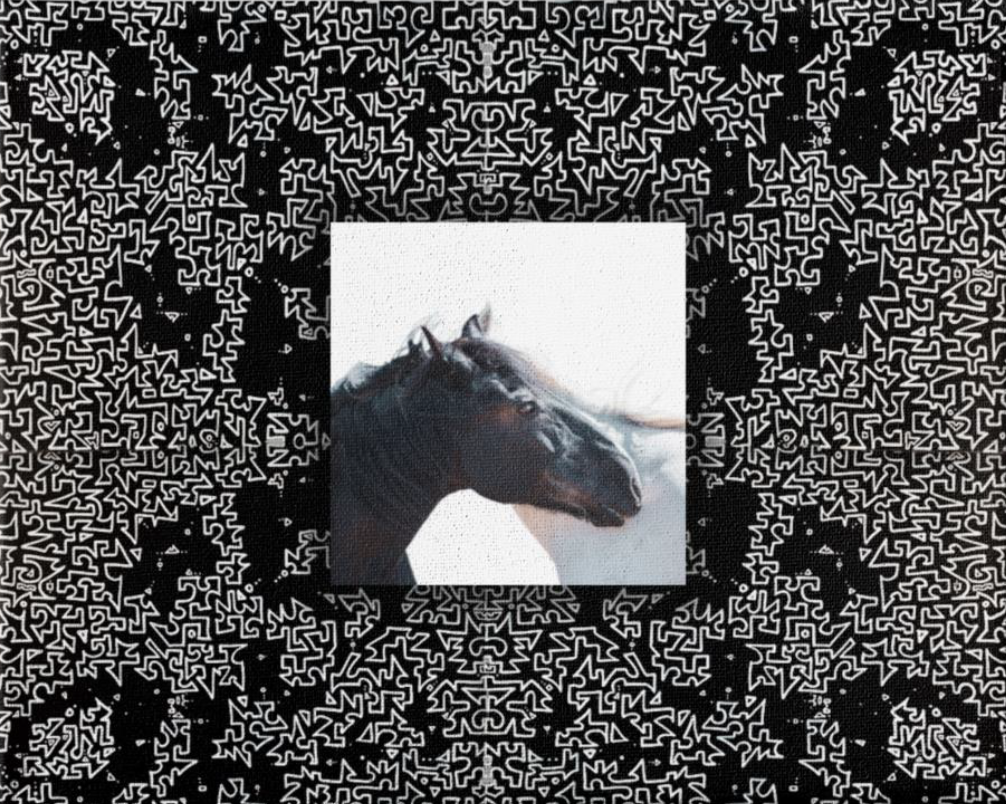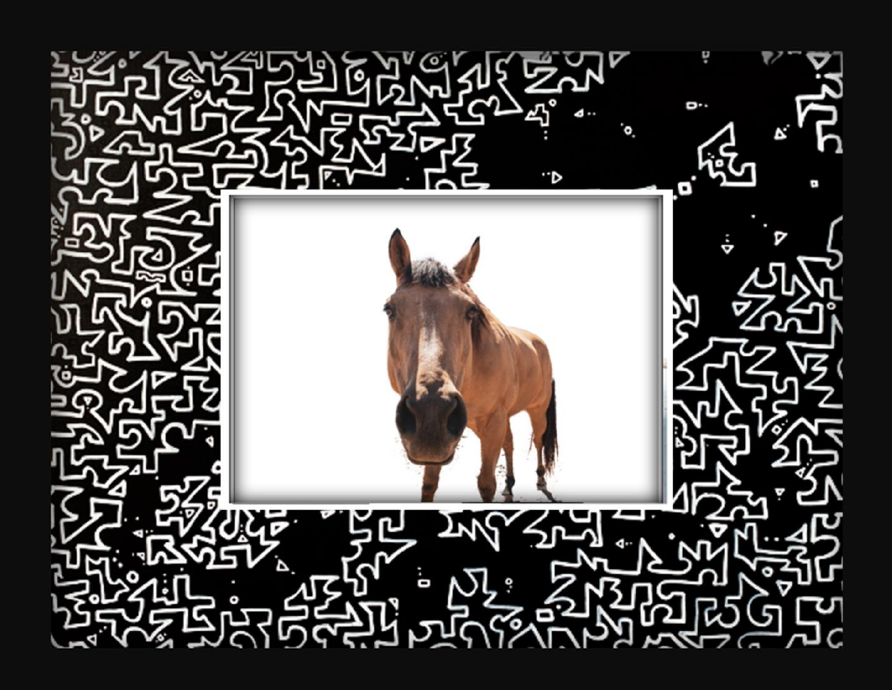 Come to Redwing's Block Party and 2ND Annual Fundraiser on Sunday, September 18, 2022!  The Event will feature live music, BBQ from CASS Winery, beer from Firestone Walker, self-guided barn tours, equine demonstrations, 805 Photo Booth, silent and live auctions and much more.  Watch LA artist Meghan Hall create her Art live at the event and bid on the finished product!  Other Live Auction items include: a trip to France, a Hot Air Balloon Ride package for two,  Ben Nighthorse designed silver bracelet from Sorrel Sky Gallery in Durango, CO, and Much More!  Tickets are available through MY805Tix.com.  Snag one of our special VIP Reserved tables and be pampered!  Can't attend the Event?  You can still support the horses by donating.  Go to www.redwingshorsesanctuary.org to donate.
See Viva LA's press release below for more information!
Viva LA sponsors artwork to support the Redwings Horse Sanctuary
Creativity is in everything we do – for ourselves, our families, our friends and our communities. And there is nothing which inspires serenity and creativity more than the natural world – which is why Viva LA is proud to support our friends at Redwings Horse Sanctuary who puts their creativity to work to create a sanctuary for abused and neglected horses and change the future through effective education. 
Each year Redwings holds an auction of horse and ranching related memorability to raise funds and awareness for the plight of these abused members of our equine community.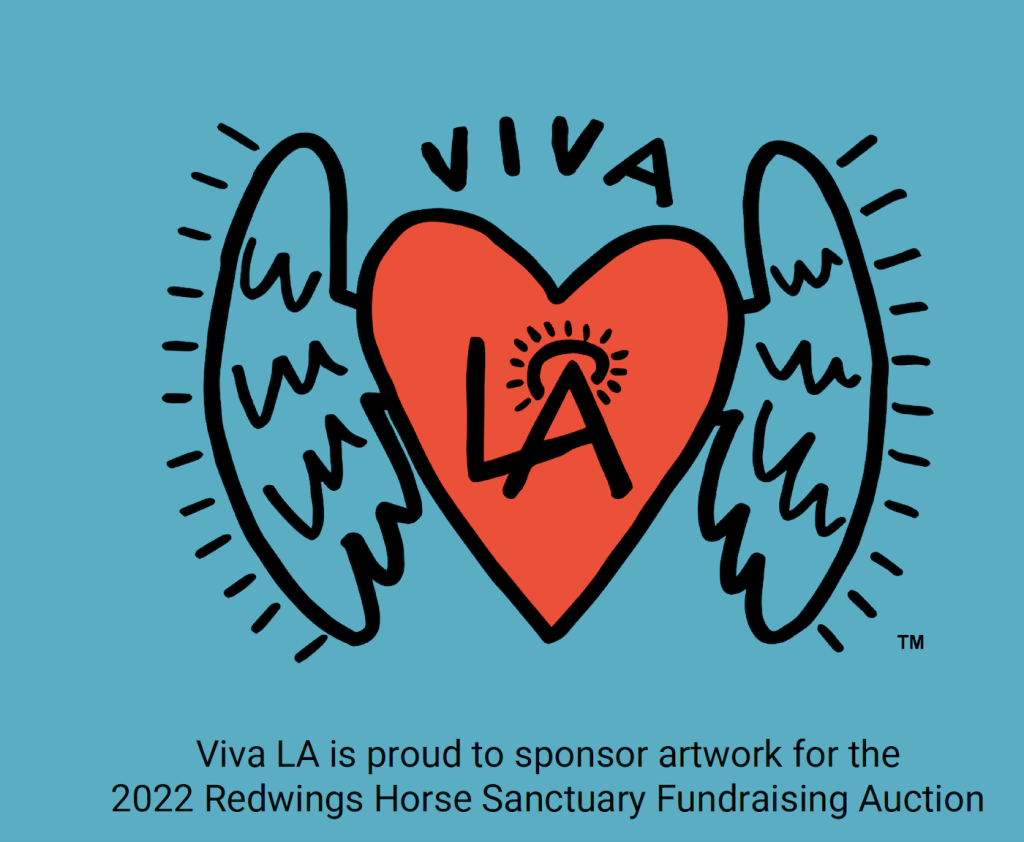 This year Redwings is taking their auction to a whole new level and invited two amazing artists to create a series of collaborative artworks inspired by – and dedicated to – the brave and majestic horses and their Redwings brethren. 
Viva LA is proud and honored to sponsor the creation of "Four Horses", a four part collaboration between artist, Meghan Hall and photographer Kelsey Thomas-Garrett to be auctioned off this year to raise money for the Redwings Sanctuary. 
Each piece in the series is about the relationship between the physical and energetic representations of each of its subjects – four of the most beloved members of the Redwings community: "Melissa", "Apollo", "Primo" and "Lucky".
Kayley Thomas-Garrett's stark and expressive portraits are surrounded by the sacredly geometric patterns created by street artist Meghan Hall who channels and translates the energy of each subject into a design and pattern as unique to that time and place as a fingerprint or snowflake.
The series includes three smaller framed pieces (11×14) as well as one larger painting (30×40) which Meghan Hall will be creating live the night of the auction! At the end of the night the proud of owners of these works will not only be able to take home some of the most unique and beautiful equine-themed artwork they've ever seen, but they will sleep well knowing they have done their part to help the brave and noble four-legged friends being honored that evening.
Thank you to the Redwings team for your continued creativity to improve the lives of our equine community! Viva LA! 
For more information see links below
Viva LA 
Christian Mitman, Co-creator 
t. 646 729 7768 
Christian@VivaLA.us 
www.VivaLA.us 
Donate now!
redwingshorsesanctuary.org
(805) 237-3751
Equine Care Manager: Sara Ruggerone
Mission
Our mission is to eliminate the causes of equine suffering through education and community outreach programs, rescue abused and neglected equines, and provide permanent sanctuary or selected foster homes for those equines.
Begin to Build a Relationship
We know you care about where your money goes and how it is used. Connect with this organization's leadership in order to begin to build this important relationship. Your email will be sent directly to this organization's director of development and/or Executive Director.
Marilyn and I have been associated with Redwings Horse Sanctuary for over twenty-one years. We started to support Redwings shortly after it was founded and have served as volunteers, officers, and board members. We have visited the sanctuary to view with compassion the horses who had been rescued from dire situations and rehabilitated and restored to good health.
"We also helped in the relocation of the sanctuary to Paso Robles, California. The wonderful care given to the animals by the staff and volunteers of Redwings has been the driving force in our continuing to support the mission of the organization. I am sure the new facility will enhance the care of the animals and we wish Redwings continued success.
Paso Here We Are
Prior to moving to its new spread in 2021, Redwings Horse Sanctuary led a capital campaign called "Paso Here We Come" to pay for its new permanent facility. Even though Redwings has arrived in Paso Robles, the fundraising campaign continues with a target of $1 million. "Now that we've completed the move, we expect to have additional volunteers and to be able to offer more guided tours and educational outreach to the public. With our new proximity to the San Luis Obispo County community, we anticipate more interest in Redwings, which hopefully turns into more fundraising support," says Linelle Soxman, a board director.
Key Supporters
Marilyn and Jack Clifton
Catholic Community Foundation
Community Foundation for Monterey
Evelyn Gaul
The Mary Jo and Hank Greenberg
Animal Welfare Foundation
Harden Foundation
Diana Tiernan Hunter
Sharon Johnston
Kinnoull Foundation
Belina Lee Lazzar
Maureen Marshott
Joan and Terry McHenry
Kristan Otto
Rosamund Reece
Juanita Reid Trust
Dr. Yvonne Robinson and Don Buss
Patricia Theis
Jan Vanderbilt
Ward Family
California Retirement Management Account
and Thoroughbred Aftercare Alliance
With special thanks to all the Redwings volunteers
who give their time so generously to the horses