Brill Family Grant Awards Future Bender Fellow to What is LOVE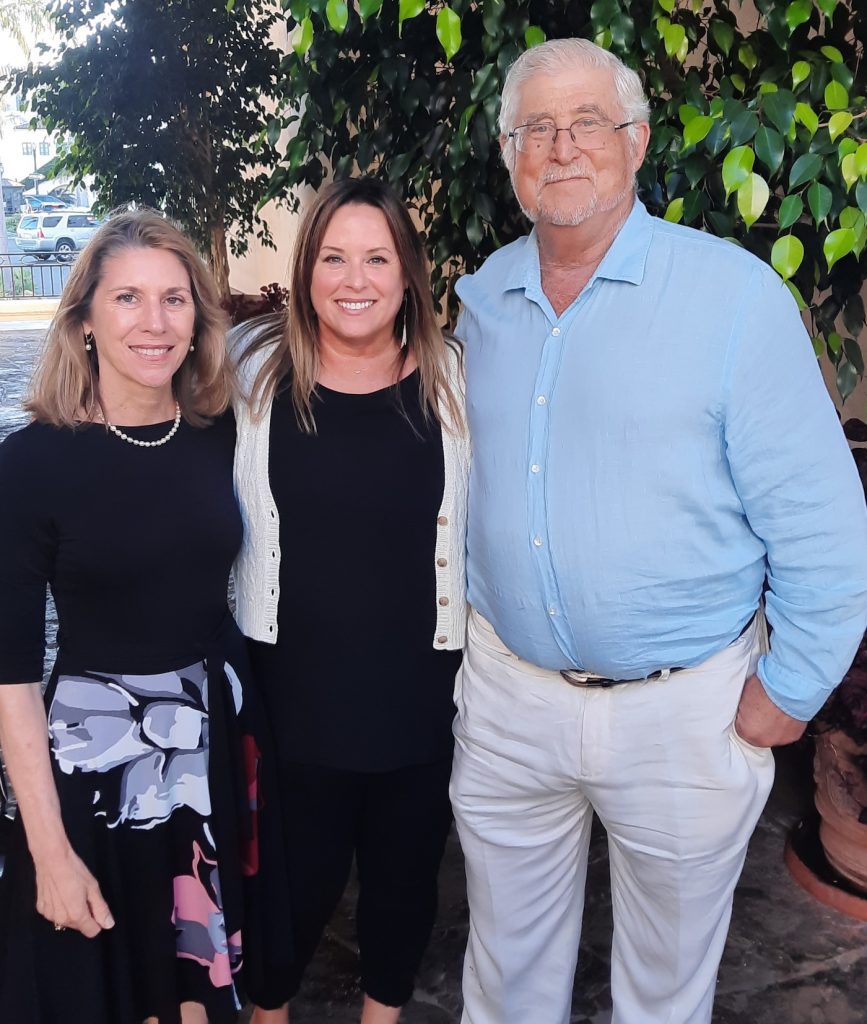 On Monday, August 22, the Brill Family Grant hosted a reception for What is LOVE, the recipient of their $20,000 Future Bender Fellow Award, to continue its work with vulnerable teens.
"A future bender is someone who can bring about system change," said Peter Brill. "They must have great leadership skills, motivation, commitment, ability to network, and a vision that is clear on how they will grow."
Peter and Karen Brill have explored ways of facilitating significant social and environmental impact through transformative change. The Brill Family Grant's goal is to identify exceptional individuals developing Central Coast-based programs that need financial support to reach the next level of their proven impact in their field.
Enter What is LOVE's Executive Director Christy Stillwell, MA Psy., a dynamic educator and activist with over twenty years of working to implement a healthy relationship curriculum in schools across the country. Through What is LOVE, Stillwell works directly with young people, parents, school staff, and mental health providers to educate, empower and prevent the harmful impacts of relationship abuse and violence.
With the support of the Future Bender Fellow Award, Stillwell plans to bring What is LOVE's curriculum to the next level by creating an online educator portal for teachers, mental health professionals, and community-based organizations. What is LOVE will also amplify its #teachLOVE message by providing an online space for discussion, modeling positive behaviors, and guiding our young people to effective solutions through technology.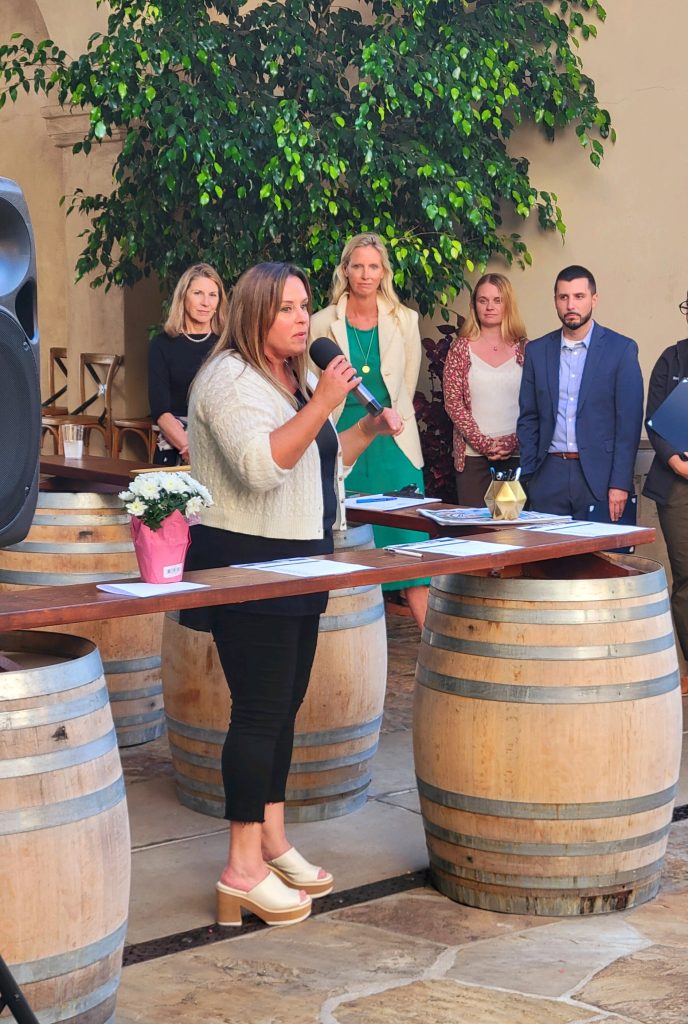 Stillwell addressed the crowd at Crush Bar & Tap by saying, "I am so honored and excited to be named the 2022 Future Bender Fellow by the Brill Family Foundation. This means increased access to healthy relationship education and mental health resources for our students. Because of the generosity of Peter and Karen Brill, What is LOVE can reach many more youths before the crisis."
With over 70 in attendance, guests included Supervisor Joan Hartman, Santa Barbara City Council member Oscar Gutierrez, Santa Barbara Unified School Board Member Laura Capps and staff from Senator Monique Limon, Congress Member Salud Carbajal, Supervisor Das Williams, and Supervisor Gregg Hart.
The award has already helped highlight the need for What is LOVE's work in the community and has opened doors for other funding opportunities and expanded its impact further.
About What is LOVE: A program of the Santa Barbara Education Foundation, What is LOVE works directly with young people, parents, school staff, and mental health providers to educate, empower and activate students in a campus-based movement to change the harmful impacts of relationship abuse and violence. . For more information, visit whatisLOVEteens.org
Santa Barbara Education Foundation promotes private support of Santa Barbara's public education system, serving over 14,500 students in 19 schools. For more information, visit santabarbaraeducation.org.
Donate now!
Mission
Santa Barbara Education Foundation (SBEF) provides and supports programs that enrich the academic, artistic, and personal development of all students in the Santa Barbara Unified School District.
Begin to Build a Relationship
We know you care about where your money goes and how it is used. Connect with this organization's leadership in order to begin to build this important relationship. Your email will be sent directly to this organization's director of development and/or Executive Director.
I have always been impressed with Keep the Beat as it fosters a love of music in children that can last a lifetime. I learned to love music when I was young and wanted to help our young folks experience that same love in their formative years.
Helping Teachers Help Students
The agenda for the 2022/2023 school year is to close the gap and achieve more funding for Teacher Grants while focusing on literacy development and mental health. Despite the $223,000 gap that the Santa Barbara Education Foundation is currently experiencing, their diligence and thoughtfulness bear every single student in mind.
You can help countless students like Bella find their voice.
Key Supporters
Arnesen Family Foundation
Timothy and Louise Casey
Andrew and Mary Jane Cooper
Daniel and Mandy Hochman
Elaine F. Stepanek Foundation
James S. Bower Foundation
John L. Carleton Foundation
Senator Monique Limón
J.M. Lind
Superintendent Dr. Hilda Maldonado
Sara Miller McCune
Mithun Family Foundation
Mosher Foundation
Santa Barbara Foundation
Nick Rail
April Thede
Towbes Foundation
Walter J. & Holly O.
Thomson Foundation
Wood-Claeyssens Foundation
Zegar Family Foundation