State Street Ballet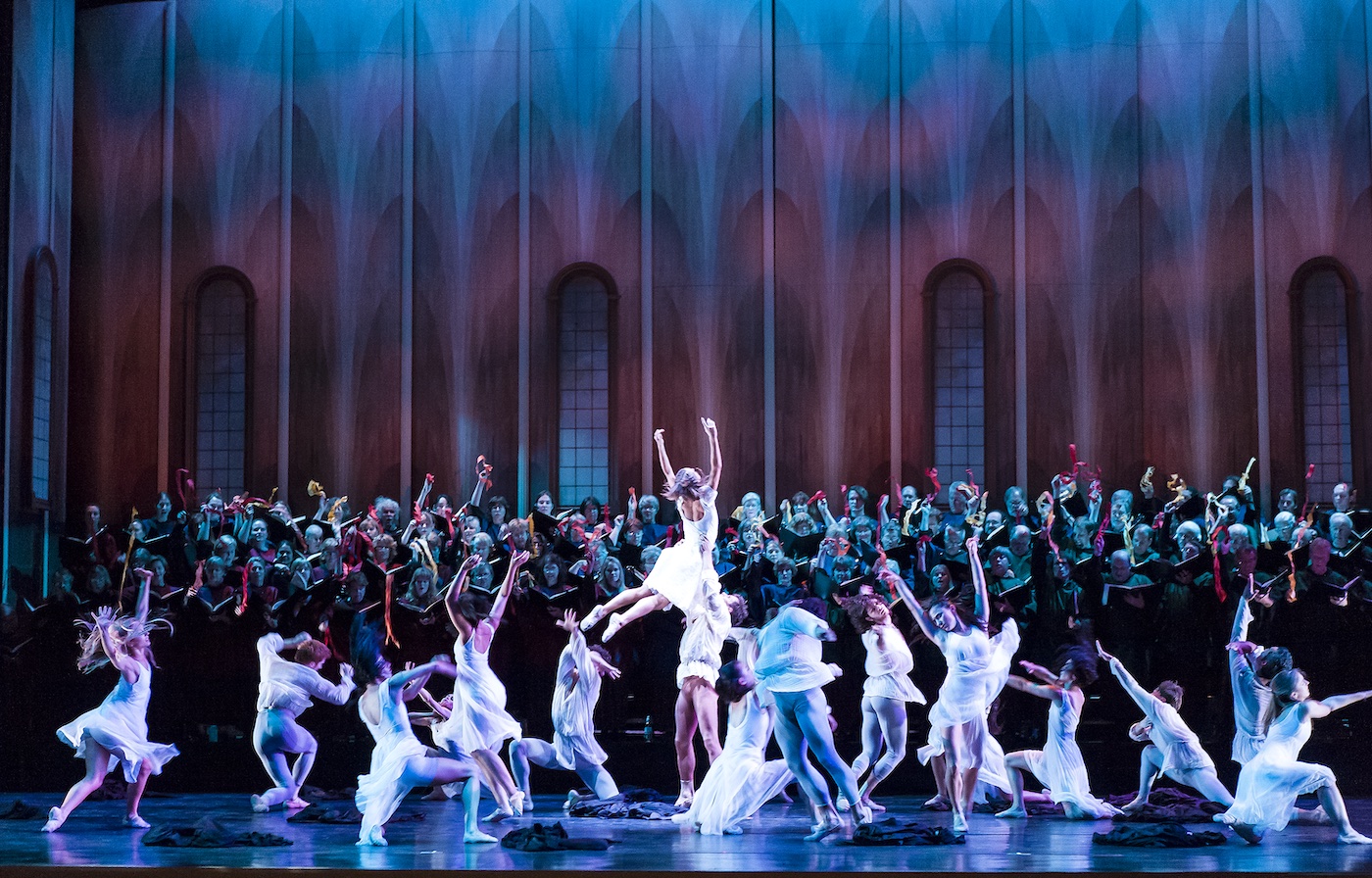 It's no accident that Rodney Gustafson landed in Santa Barbara to launch his State Street Ballet dance company almost three decades ago. The company's executive and artistic director had targeted returning to town ever since he'd performed as a dancer with the famed American Ballet Theatre (ABT) at the Arlington Theatre many years before.
"I always remembered the beauty of the area, and a sort of unique mystique about Santa Barbara that was very attractive me," recalled Gustafson, whose time at ABT including working with many of the greatest dancers and choreographers of the time, including Mikhail Baryshnikov, Alvin Ailey, George Balanchine, Rudolf Nureyev, and Jerome Robbins. He appeared in the films The Turning Point and Baryshnikov's Nutcracker, and performed in several Live from Lincoln Center specials airing on PBS. "This is where I wanted to be when I retired from actively dancing."
Despite naysayers cautioning him it would be difficult to get established in town, Gustafson also had a clear vision for how State Street Ballet might fit on the crowded Santa Barbara cultural landscape. That included a formula based on a commitment to excellence.
"To make a mark in the arts, especially in dance, you have to set a high bar," he said. "I wasn't interested in doing something mediocre."
The lofty standard started with the very first State Street performance where Gustafson featured four principal dancers from ABT, and was maintained as he built the company into a strong and highly-prized organization that produces several original programs every year – including The Nutcracker at the Granada every winter – and also has an associated ballet school and tours throughout the region and elsewhere. Gustafson and State Street Ballet will also be honored at the sixth annual Granada Legends gala later this month. (See separate story on page 5 for details.)
What's more, State Street has achieved its level of accomplishment with an ethos and mission for fairness that in many ways exceeds a lot of larger, more famous companies.
"I wanted a company that was inclusive and caring and one where the dancers were well treated," he explained.
Gustafson also has values on inclusivity and internationalism – the current company of 20 dancers hail from states around the country as well as seven different countries including Brazil, Cuba, Japan, and Russia.
"They're all just amazing dancers," Gustafson said. "It's all part of creating a company that can compete with the big dogs in our business. In our own special way, we're like a diamond in the rough."
That diamond has continued to sparkle through naming acclaimed choreographer William Soleau, who had already worked extensively with the company, as State Street Ballet's co-artistic director in 2018. Together they have since elevated the company to a level where the dancers work an average of 30 weeks per season – a substantial number for ensembles of its size in such a small city –, are on tour for as many as three months of the year, and receive rave reviews and sparkling reputations at home and on the road.
"Actually, I think we're better known out of town than we are here at home," Gustafson said. "It's that old saying of 'You're never a hero in your own hometown,' and it can be hard to build a reputation where you are based. Especially here where UCSB Arts & Lectures brings Alvin Ailey and the Joffrey among some of the great companies with household names."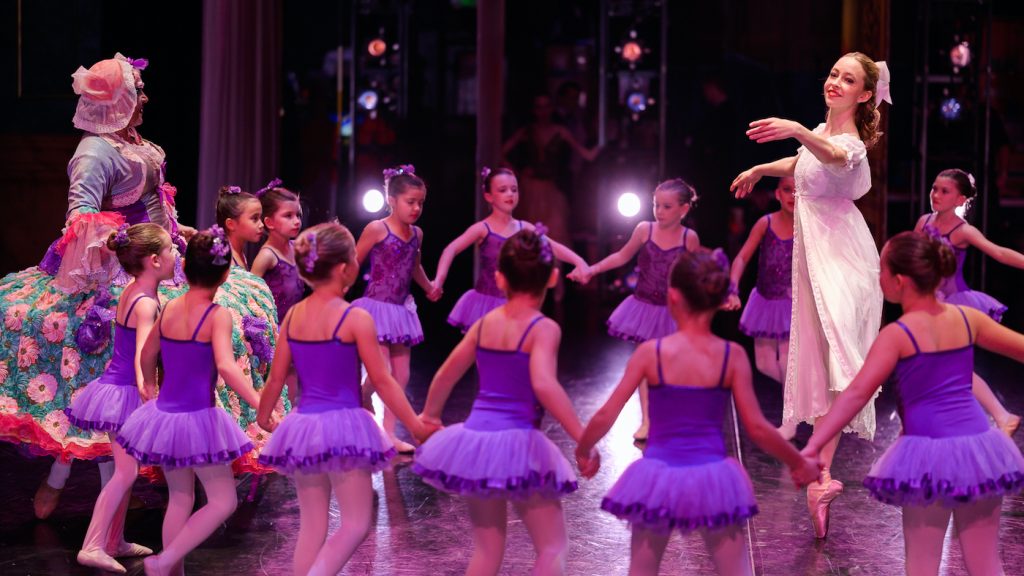 Yet State Street Ballet has actually been able to not only survive but thrive in town, not in the least because of Gustafson's early commitment to create original work rather than buy existing productions, and not only in terms of choreography and costumes.
"It's all about storytelling. We do some of the classics, but our real true heart is invested in telling stories about real people who have made their marks on the world, which is pretty rare," he said, pointing to SSB's full-evening-length original pieces Chaplin, which blended the work of three diverse talented choreographers to journey into the mind of the creative genius; An American Tango, the true life story of Frank and Yolanda Veloz, considered one of the greatest ballroom dance couples of all time; and Starry Night, the ambitious multimedia work about Vincent van Gogh.
Such works have raised State Street's reputation significantly, Gustafson said, even surprising some members of the audience who catch one of the company's performances for the first time.
"When someone tells me, 'Wow, I wasn't expecting how great this was, and thank you for creating this here in Santa Barbara,' it's the most valued feedback I can ever hear," he said. "It means we're delivering on the high bar I set a long time ago. We have a lot of humility as an organization, but we really do believe in making dances of very high quality."
Gustafson is grateful at the support State Street has secured from the community whether the company mounts a classic, veers briefly into something abstract, or creates new epic tales – not to mention the financial offerings during the pandemic, when, he said, so many similar companies were forced to shut their doors.
"We are healthy and in good shape, we are not down on our knees struggling to survive."
Additional funding, however, could provide opportunity for more growth and expansion, and allow the company to hire a live orchestra for more of its performances.
But State Street's state has proved Gustafson's vision 30 years ago wasn't merely a matter of pie in the sky optimism.
"I've always felt like I'm on a magic carpet ride, because even though I'm a very rational person, I ride my dreams. I believe you can make them come true if you have the right skillset and you throw your whole self into it."
State Street Ballet's 2022-23 season begins with a reprise of Santa Barbara's favorite collaboration Carmina Burana and includes a remounting of its Jungle Book plus a new take on A Midsummer Night's Dream.
State Street Ballet
Rodney Gustafson, Founder and Creative Director
www.statestreetballet.com
(805) 845-1432
Donate now!
www.statestreetballet.com
(805) 845-1432
Founder and Creative Director: Rodney Gustafson
Mission
State Street Ballet is a professional dance company that combines classical traditions with sophisticated styles, inspiring diverse international audiences through performances, collaborations, and unique education and outreach programs.
Begin to Build a Relationship
We know you care about where your money goes and how it is used. Connect with this organization's leadership in order to begin to build this important relationship. Your email will be sent directly to this organization's director of development and/or Executive Director.
Take a glance at State Street Ballet's 2021-2022 season and try to hold onto your checkbook. You will want to buy tickets for yourself, your spouse, children, parents, and friends. Oh, and send a little extra to support this terrific troupe. All of Santa Barbara should be delighted by our dancers and grateful for Rodney, William, Brian, Leila, and the rest of the staff. Dan and I sure are.
Help Add a Live Orchestra to Performances
As State Street Ballet soars toward our 30th Anniversary, we seek to deepen our impact at home and on tour. The addition of a live orchestra to all major performances at our local venues will highlight the combined power of live dance and music, enhancing the quality of our productions and reaching a more diverse audience. Our touring productions take us to many underserved communities with a wide range of demographics, fulfilling our mission of making dance accessible and available to everyone. From large urban cities to small rural towns, we treasure each of these opportunities to bring the joy of the performing arts to people of all ages and backgrounds. We are honored to represent Santa Barbara as Cultural Ambassadors, knowing that our work in each community has tremendous meaning and long-lasting positive impact. Our fundraising goal, to support a live orchestra and subsidize our touring efforts, is $200,000.
Key Supporters
Fred and Roxana Anson
Barbara Burger and Paul E. Munch
Dan and Meg Burnham
California Arts Council
Roger and Sarah Chrisman
Benjamin Jerry Cohen and Jane S. De Hart
Margo Cohen-Feinberg
Brooks and Kate Firestone
Dennis and Setsuko Furuike
Seth Geiger and Teri Jory
Arlyn Goldsby
Patricia Gregory
Deirdre Hade-Arntz and Will Arntz
Belle Hahn
Hutton Parker Foundation
Jerry Isenberg and Caroline MacDougall
Palmer and Susan Jackson
Diana Katsenes
Herbert Kendall
Chris Lancashire
Lillian Lovelace
Manitou Fund / Nora McNeely Hurley Silo
Tim Mikel
Sara Miller McCune
Montecito Bank and Trust
Mosher Foundation
Robert and Alexandra Nourse
Performing Arts Scholarship Foundation
Jeffrey and Amy Pryor
Robert and Patricia Reid
Santa Barbara County
Office of Arts and Culture
Maryan Schall
Victor and Coleen Stewart
Marc and Pauline Sylvain
Roger and Justine Thompson
Anne Smith Towbes
Carrie Towbes
The Towbes Fund for the Performing Arts
Malcolm Tuffnell
Richard J. Watts
Karl Weis and Kristen Klingbeil-Weis
Andre Yew