Santa Barbara Beautiful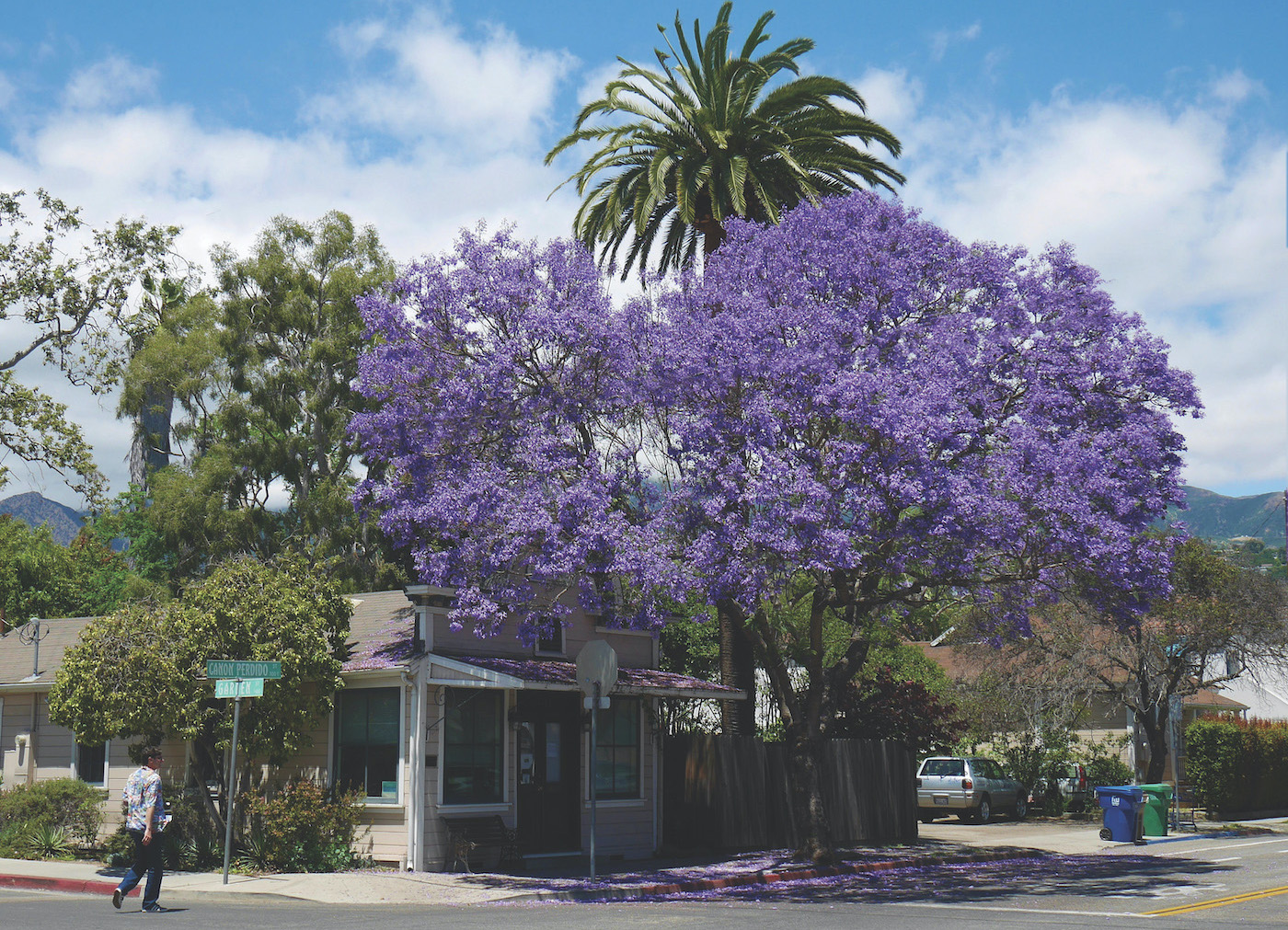 Santa Barbara Beautiful plants trees. A lot of trees. Thirteen thousand of them in its 57-year history, so far. They even name a Tree of the Month, with a photo and profile of the individual palm, evergreen, jacaranda, or other species, a series that is quite popular with locals and visitors alike. 
To be precise, the nonprofit isn't out in the street physically digging in the dirt, putting in a sapling or mature tree and seeing to its care and feeding. But the all-volunteer nonprofit whose mission centers around community involvement in the enhancement of Santa Barbara's beauty, provides a large percentage of the funds toward the purchase of new city street trees – the ones growing in the parkway between the sidewalk and curb – while the City of Santa Barbara's Urban Forestry Division does the actual installing and maintaining.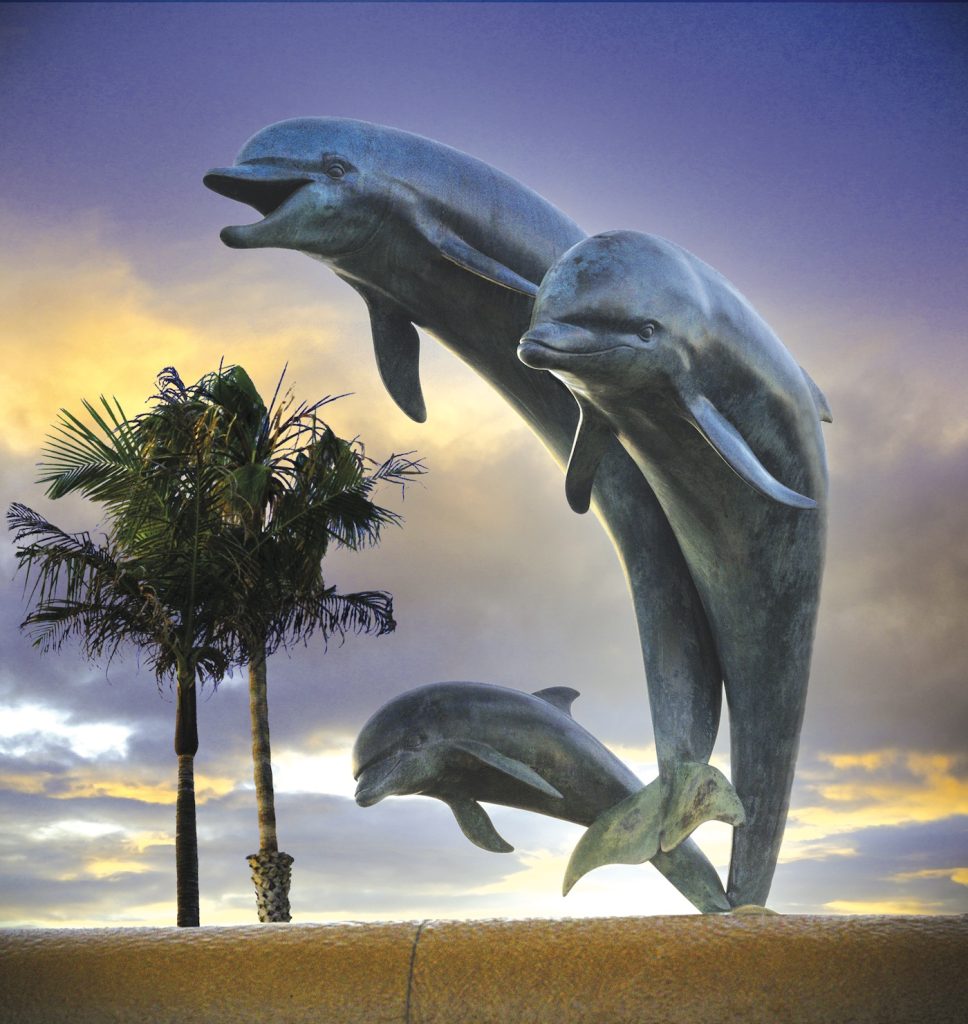 More than one-third of all such city trees are largely funded by Santa Barbara Beautiful, part of the spectacular greening of the city in all of its neighborhoods.
"That would not happen without Santa Barbara Beautiful," said Board President Deborah Schwartz. "It's not just playgrounds and public space, but city right of ways all over."
Schwartz said donors to the organization can have plaques embedded in front of qualified existing city street trees, perhaps in memory of someone special or another dedication. "That's part of the recognition that people's relationships to the natural environment, to everything that trees are for us, is as important as anything else in the physical environment."
Santa Barbara Beautiful also plants seeds. Metaphorical ones, that is, via funding its two ongoing scholarships, one that financially supports an environmental horticulture student at Santa Barbara City College and another to a graduating high school student who will attend college to study in the fields of art and architecture.
"We're investing in young people who are going on to diverse professions where they can carry out this kind of work in their careers," Schwartz said.
Santa Barbara Beautiful's grant program – in which the nonprofit provides "modest collaborative funding" for organizations and projects, focuses on art and culture, both permanent and ephemeral. The nonprofit gave one of its highest levels of grant making to the recent Van Gogh exhibit at the Museum of Art, and made a significant gift to the now-under-construction Michael Towbes Library Plaza, for example, and has also supported projects as diverse as Tiny Libraries, Pianos on State Street, the I Madonnari Italian Street Festival, the Airport Terminal Visitor Entrance Medallion, and an upgrade to the East Beach volleyball courts.
All of this will be celebrated next weekend when Santa Barbara Beautiful returns to an in-person community awards event for the first time in three years on the stunning grounds of the Music Academy of the West on Sunday, September 18.
Schwartz will be presenting the coveted 2022 President's Award to the City of Santa Barbara for the recently completed Cabrillo Pavilion renovation project. "The original theme of the capital campaign, Restore, Renew, Revitalize, perfectly captured the goals of bringing this 1926 historic landmark building into the future for generations of locals and visitors to enjoy," Schwartz said in announcing her choice.
The Jacaranda Award for Outstanding Community Service to Sue Adams, of whom Schwartz said "embodies the type of community member who through her volunteer and philanthropic investment in the community cut straight across our mission."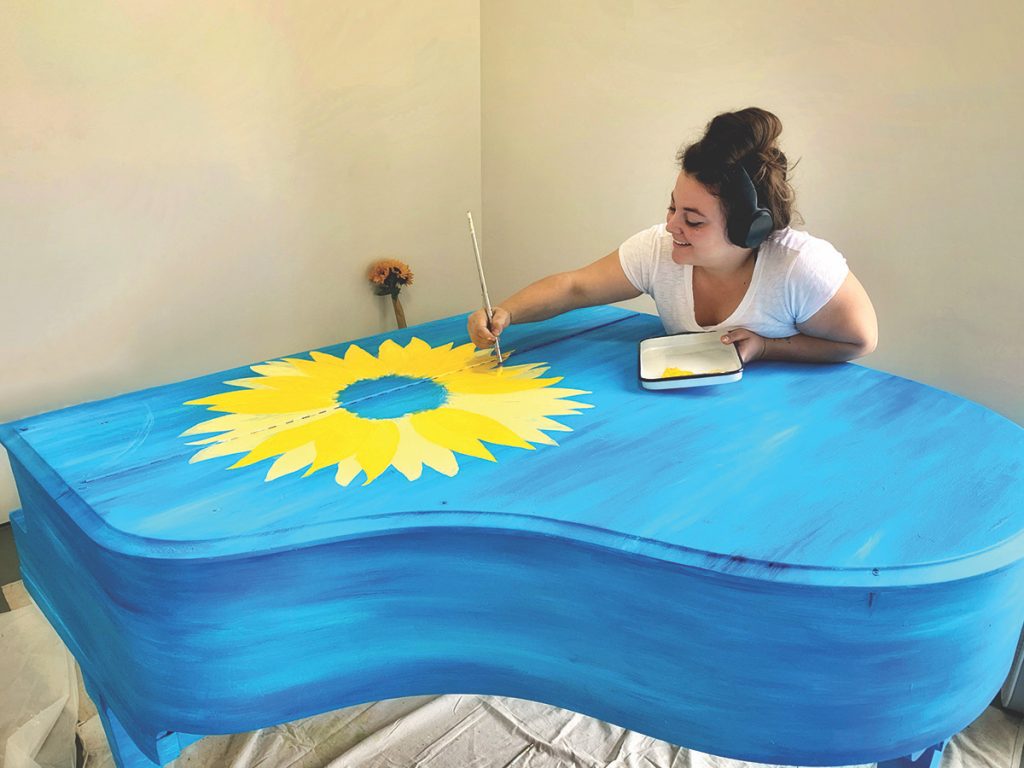 Other special awards include the Griswold Award for Philanthropy to John C. Woodward, the Playa de Santa Barbara Award for Environmental Stewardship to the Foothills Forever Property (Santa Barbara Beautiful also gave grants to the successful effort to keep the preserve wild), the Categories & Street Addresses Art in Public Places award to the Plaza Granada Mural, the Commercial Property to Unity of Santa Barbara, the Common Area/Public Space award to the Cabrillo Ball Field, and awards for both multi-family residence and a single-family home of merit.
But there won't be any longwinded acceptance speeches at the event, nor a sea of tuxes and black dresses as it takes place in the afternoon, just learning about planting trees, and ideas, and fostering community connection in making Santa Barbara ever more beautiful in every way.
"There's food and beverages, but this is not a gala," Schwartz said, noting that the Santa Barbara Beautiful awards event is about community connection and involvement in keeping with its mission. "Everybody is invited to come mingle and network and celebrate with us as we acknowledge these members of the community. Then there's a quick 45-minute program inside the ballroom before we end with a raffle drawing and enjoy Italian ice."
To that end, while event sponsors making significant gifts help financially underwrite the organization's efforts, individual admissions are just $50, Schwartz said.
"We keep it very modest to encourage as many community members as possible to attend at the Music Academy," she said. "Please come, see what we're about, and have a great time."
Santa Barbara Beautiful
Board Secretary: Susan M. Bradley
(805) 965-8867
www.sbbeautiful.org
Donate now!
www.sbbeautiful.org
(805) 965-8867
Board Secretary: Susan M. Bradley
Mission
The purpose of Santa Barbara Beautiful is to stimulate community interest and action toward the enhancement of Santa Barbara's beauty as a complement to current and future government and private activity.
Begin to Build a Relationship
We know you care about where your money goes and how it is used. Connect with this organization's leadership in order to begin to build this important relationship. Your email will be sent directly to this organization's director of development and/or Executive Director.
Now in its 12th year, Pianos on State is an interactive musical experience that takes place in downtown Santa Barbara during Arts and Humanities Month. Santa Barbara Beautiful has been a major sponsor and champion of this public art project since its inception. Pianos on State appreciates how Santa Barbara Beautiful's support has inspired creativity and spontaneity for all to enjoy. We are so grateful for their visionary and steadfast support of this popular program as it has grown over the years.
Planting Seeds of Beauty
Since its inception in 1965, Santa Barbara Beautiful has been actively involved in promoting and supporting the planting of trees along Santa Barbara's streets.
The nonprofit administers the Commemorative Tree Program for qualified new and existing city street trees. Sponsorship with a commemorative plaque gives donors an opportunity to support the urban forest and create a lasting tribute. To date, Santa Barbara Beautiful, in partnership with the Urban Forestry Division of the City of Santa Barbara, has funded the planting of over 13,000 street trees.
In addition to the Commemorative Tree program, Santa Barbara Beautiful rounds out their annual budget through memberships, private donations, and Legacy gifts. In supporting the organization, donors contribute to keeping the county beautiful through the planting of trees, the funding of art in public places, the restoration of community landmarks, and the nurturing of cultural and educational programs.
Key Supporters
2021 Board of Directors:
Deborah L. Schwartz, President
Santos Escobar, Vice President and Treasurer
Jeffrey Sipress, Vice President IT
Susan M. Bradley, Secretary
Jacqueline Dyson, Assistant Secretary
Suzanne Fairly
David Gress
Penny Haberman
Lori Kari
Kate Kurlas
Kerry Methner
Robert Ooley
Ellen Robinson
Caroline Rutledge
Leslee Sipress
Nathan Slack
Mark Whitehurst