Fired Up for Special Olympics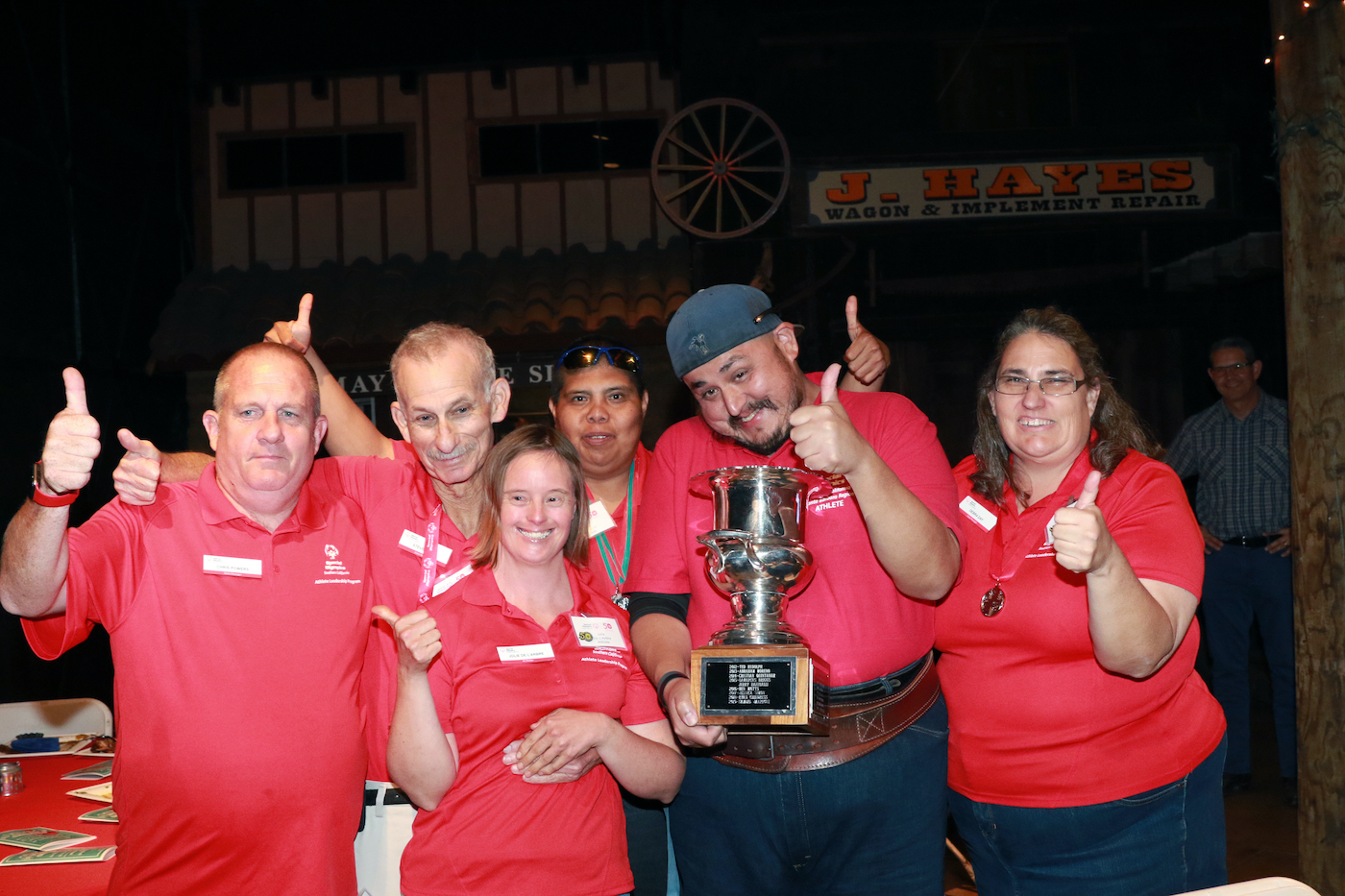 Not surprisingly, Special Olympics of Southern California (SOSC) took a little longer than most organizations to return to in-person activities, as it only ushered in Phase 3 of its sports and programs, a small single step shy of no restrictions, in June. That's because individuals with intellectual disabilities – the population Special Olympics has served since even before the organization was officially founded by Eunice Kennedy Shriver in 1968 – are among the highest risk group for contracting and being hospitalized or even dying from COVID-19.
"The people we serve are so much more vulnerable, so the pandemic really put a damper on things we could do with our athletes," explained Gina Carbajal, the Southern California Development Director for the Santa Barbara area. "We were very cautious in how we came back because we wanted to ensure that we weren't the cause of why an individual would get very ill."
The Santa Barbara region of Special Olympics Southern California – which stretches from Carpinteria to the Santa Ynez Valley – works with more than 700 athletes with intellectual disabilities and nearly 400 coaches and volunteers in normal times, but everything shut down for more than two years, and some of the larger competitions (those with more than 250 people in total) still haven't resumed.
"It's hardest on the athletes, of course, and it has been really difficult for us not to be able to see them on a daily basis and feel the engagement that they have with one another and their teams," Carbajal said. "When you become part of this organization, whether it's our athletes, volunteer groups, or individuals, the firefighters, law enforcement, and other communities work with us on fundraising, it really is a special and big family."
But things have loosened up over the summer, and Carbajal was thrilled last week when a few athletes came into the office for the first time since 2019, and things started to feel normal again. "I got teary-eyed and I'm getting teary-eyed right now just telling you this," she said, the emotion evident in her voice.
What has her excitement rising is that the overall Special Olympics community will be coming together in person at the Carriage and Western Art Museum next month for the Fired Up for Special Olympics event next month, its seventh annual signature fundraiser and first in almost three years following two virtual events.
"Being in person again with our supporters, our volunteers, and our athletes is just so exciting," said Carbajal, who serves as fundraiser, community outreach coordinator, and administrator, sharing the office with Chasen Eddow, the Director of Sports & Programs.
Echoing many other organizations as they emerge from the pandemic, the theme of the 2022 Special Olympics event honors first responders, Carbajal said, "Because they were on during that time when so many of us were at home just trying to stay safe. They were working, they were there at the front lines for everything."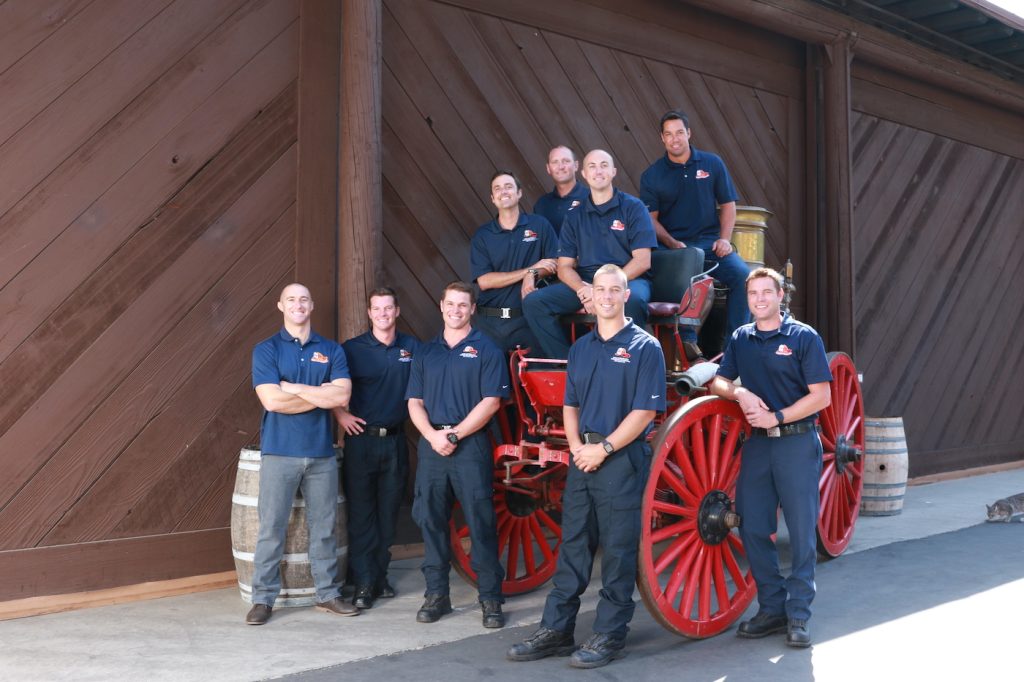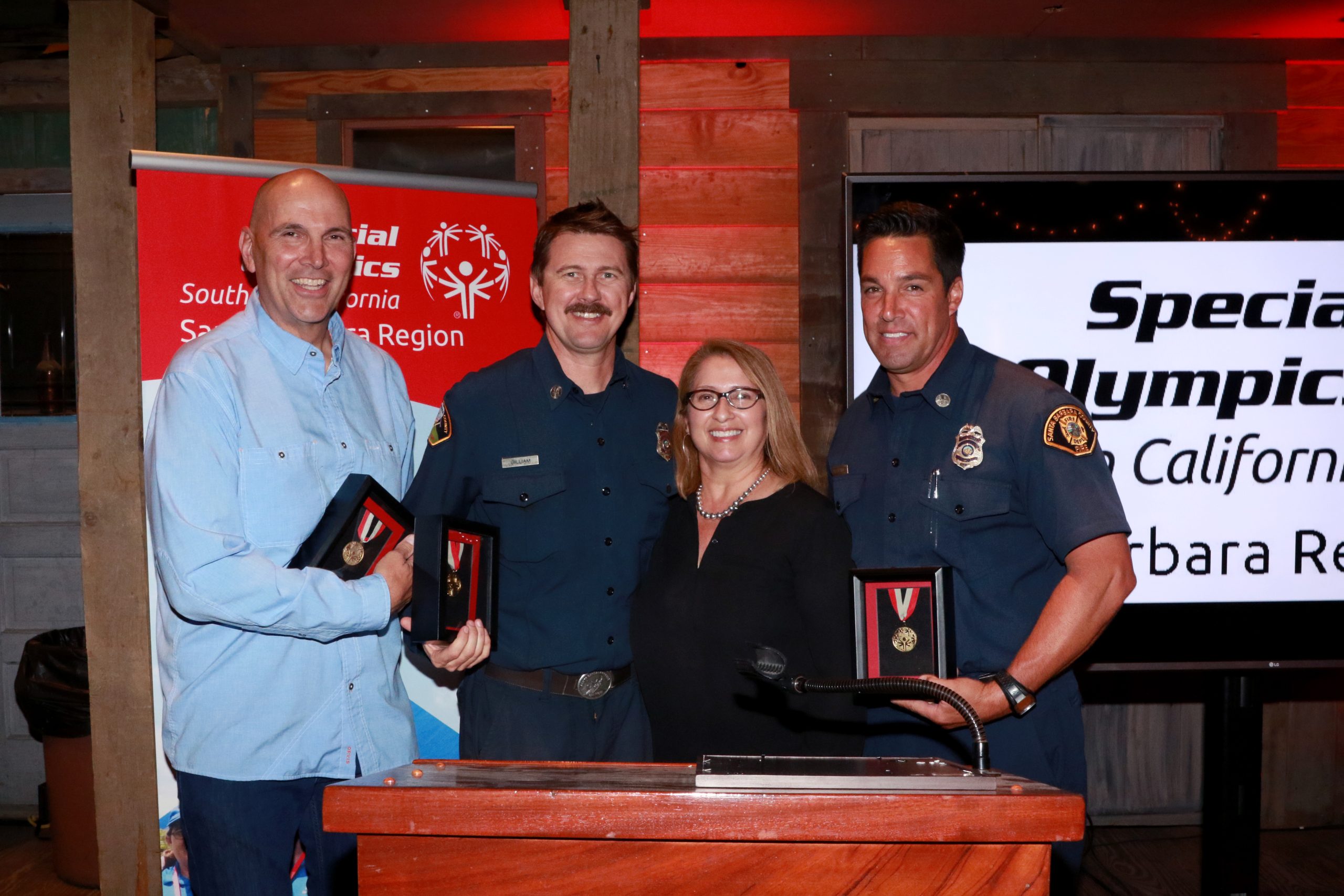 But the relationship between SOSC and city and county firefighters, who are the official hosts of the event, dates back to several years before anybody ever heard of COVID.
In fact, it was firefighters who participated in the local Special Olympics' first Polar Plunge benefit shortly after Carbajal came onboard, who immediately endorsed her idea of another fundraiser.
"The Polar Plunge was the first event I asked them for help on and they jumped right in," she said. "They sponsor the event, they help set up everything, they cook the breakfast, and they plunge in the ocean along with everyone else."
It was in the parking lot at Leadbetter following Carbajal's first plunge event that she brought up the idea of the Santa Maria-style BBQ at the Carriage Museum.
"They'd just packed up my U-Haul van when I shared the idea, and asked if they'd be up for it," she recalled. "They said they were in even before I had a name for it."
The firefighters don't just show up for fundraisers, but also participate in some of the school games and competitions, inspiring the athletes and even giving out the medals. That's because working with the individuals with intellectual disabilities is particularly rewarding, Carbajal said. The involved volunteers, coaches, and other supporters realizing that "disability" is a misnomer as the athletes inspire them by focusing on what they actually can do.
That's the greatest appeal of the Fired Up for Special Olympics event on October 22, which features the Santa Maria-style BBQ rather than a fancy sit-down dinner, and a chance to become part of the community.
"Everyone who comes to this wonderful event that raises awareness as well as funds for Special Olympics realizes what a great program the Special Olympics is for individuals with intellectual disabilities," Carbajal said.
The organization also has a current need for volunteers, and Carbajal and company are recruiting to replenish the personnel that fell by the wayside during the height of the pandemic.
"We need coaches, we need volunteers to work at events, and for the Fired Up event," she said. "We're more than willing to accept anyone who's interested and wants to help out in some way."
The help is a two-way street.
"If everyone else had an opportunity to work with these individuals like we do, they would see the world very differently."
Special Olympics
(805) 884-1516
sosc.org
Gina Carbajal, Development Director
Donate now!
www.sosc.org
(805) 884-1516
Development Director: Gina Carbajal
Mission
The mission of Special Olympics Southern California is to provide year-round sports training and athletic competition in a variety of Olympic-type sports for children and adults with intellectual disabilities, giving them continuing opportunities to develop physical fitness, demonstrate courage, experience joy and participate in a sharing of gifts, skills and friendship with their families, other Special Olympics athletes and the community.
Begin to Build a Relationship
We know you care about where your money goes and how it is used. Connect with this organization's leadership in order to begin to build this important relationship. Your email will be sent directly to this organization's director of development and/or Executive Director.
I have been an athlete for 32 years with Special Olympics, my favorite sports are swimming and Bocce. I became a Global Messenger for Special Olympics for seven years; this has been the highlight of my time with Special Olympics. Being a Global Messenger has given me the opportunity to be a spokesperson for Special Olympics, of which I have developed great speaking and interpersonal skills. I am looking forward to 2022 for in-person events and to see all of my friends, coaches, and staff at Special Olympics.
A Message for Donors
Special Olympics wants donors to know that the organization does more than just sports; it is a legacy left behind by the founder of Special Olympics Southern California, Rafer Johnson. Athletes receive quality year-round sports training and competition opportunities in an inclusive culture that stresses athletic excellence, and athletes are able to see themselves for their abilities, rather than their disabilities. "Special Olympics provides a place where our athletes are able to shine and be proud of their accomplishments," says Special Olympics Southern California Development Director Gina Carbajal.
Key Supporters
Santa Ynez Band of Chumash Indians
Santa Barbara County Deputy Sheriff's Association
Santa Barbara County Law Enforcement Agencies
Santa Barbara County Firefighters Local 2046
City of Santa Barbara Firefighters Association 525
Andy Tymkiw
James Petersilia
Ann Jackson Foundation
La Centra-Sumerlin
MarBorg Industries
Union Bank
SEIU Local 721
Tri-Counties Regional Center
Yardi Foundation
Lt. Butch Arnoldi & Marla Arnoldi
George B. Page Foundation
Richard Latham
Montecito Bank & Trust
Mosher Foundation
Deckers Brand