White Buffalo Land Trust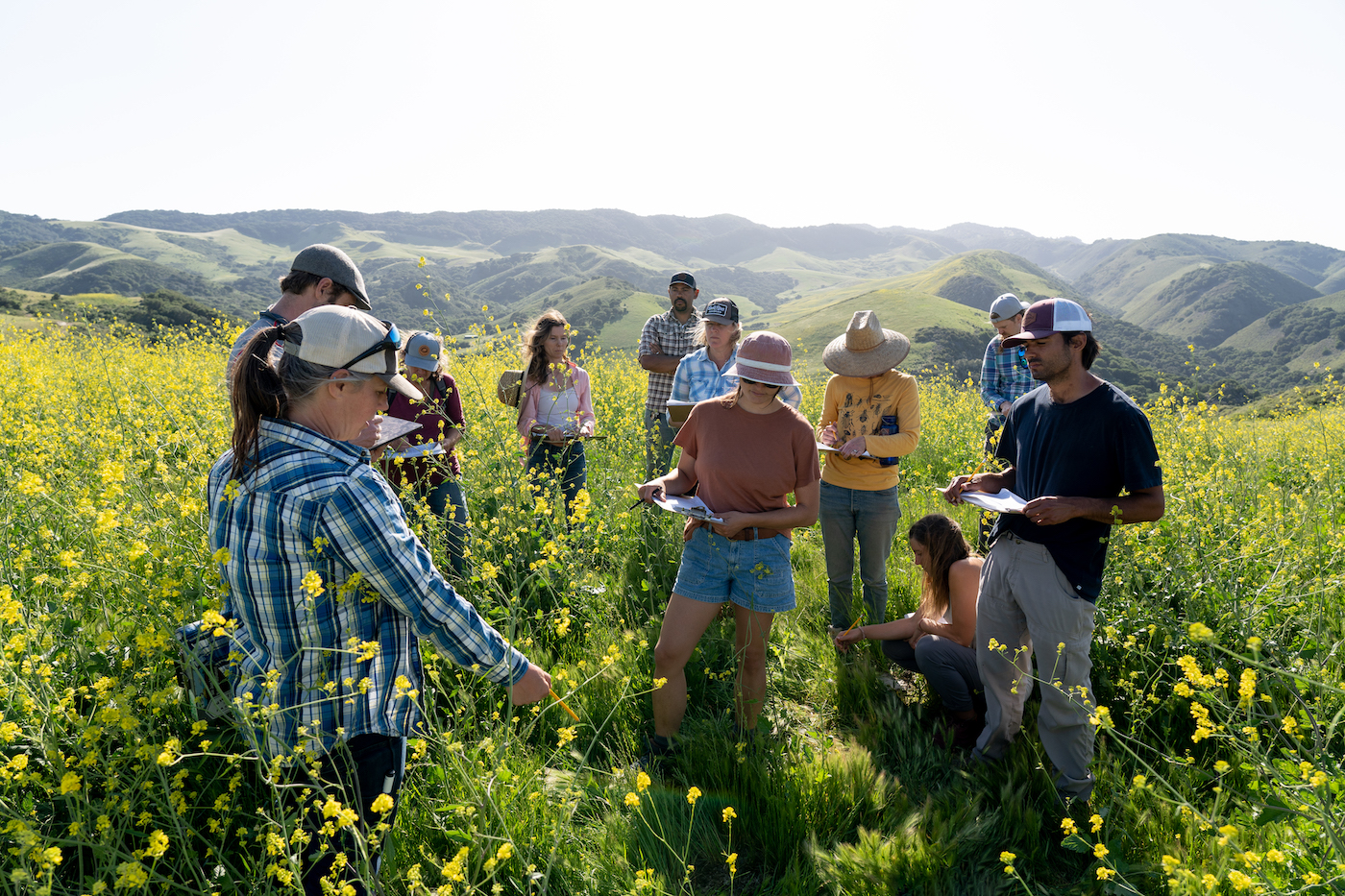 Regenerative agriculture has the potential to provide meaningful work and living wages to farmers while feeding millions of people, sequestering large amounts of atmospheric carbon into the soil, building our freshwater resources, and improving wildlife habitat. Despite launching its tiny, 12-acre farm as a proving ground and site for community demonstration, learning, and teaching about regenerative agriculture principles, practices, and techniques in 2019, plus securing the 1,000-acre Jalama Canyon Ranch south of Lompoc less than 18 months ago, White Buffalo Land Trust (WBLT) has forged into the forefront as a rapidly emerging leader in the field – delivering real impact through their four "fields" of focus: direct land stewardship, education and training, scientific research, and enterprise.
The Jalama site demonstrates how we can restore the ecosystem through better agriculture practices – cows, people, and farming not necessarily being evil or damaging to the environment – and directly address the climate, biodiversity, public health, and food security challenges we face today in a fully sustainable way.
"We're in a really unique position in having the opportunity to steward this 1,000-acre ranch with our mission of demonstrating how the principles and practices of regenerative agriculture can greatly increase climate health, human health, and soil health," explained Steve Finkel, a former wildlife documentarian and investment advisor who founded and named White Buffalo Land Trust in honor of his late wife, Lyndsey McMorrow, who had taken care of two white buffalo given to her by the Oglala Lakota tribe.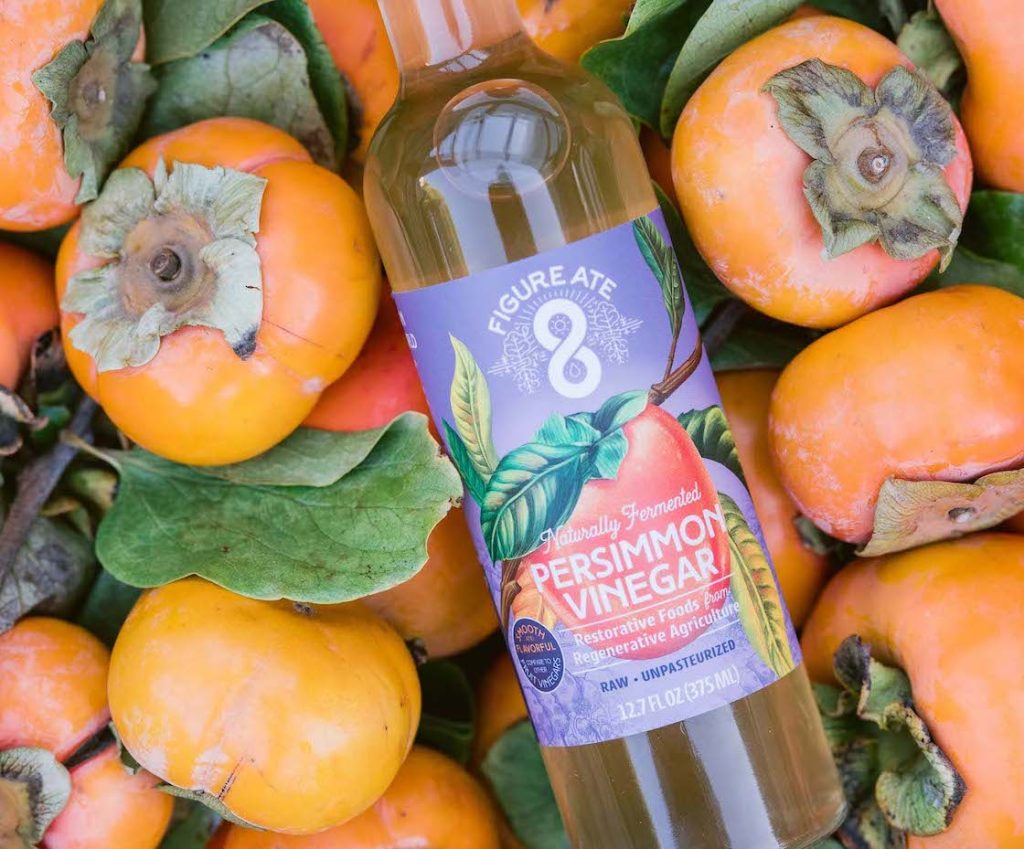 WBLT introduces new regenerative principles and practices while engaging innovative, sophisticated monitoring systems for each of the five primary agricultural systems on the ranch – including orchards and vineyards, grassland pastures, oak woodlands, coastal sage scrub, and connecting riparian corridors – eco-types that make up most of Central California and the Mediterranean world.
The result is a working agricultural space that also serves as a learning laboratory, Finkel said.
"In essence we're also creating a classroom for educating and raising the ecological literacy of our community, and technically training current and aspiring land stewards, farmers, and ranchers," he said. "All of that then creates a bounty that goes out in the marketplace."
That's where readers can take a tiny step to help out.
In the 2021 Giving List book that was published last November, White Buffalo Land Trust had a significant official "appeal" in its presentation to the readership of self-selected philanthropists: Raising $10 million over three years to rapidly expand their work at the ranch to continue catalyzing the transition of our food systems for long-term health, sustainability, and climate stability through all of their programs.
But you don't have to be a one-percenter, nor occupy even close to a top tier of the population in terms of assets and income to help out. Nor do you even have to be a philanthropist at all, or even fully understand the intricacies of the work taking place at Jalama Canyon Ranch to help support White Buffalo efforts in a small but significant way.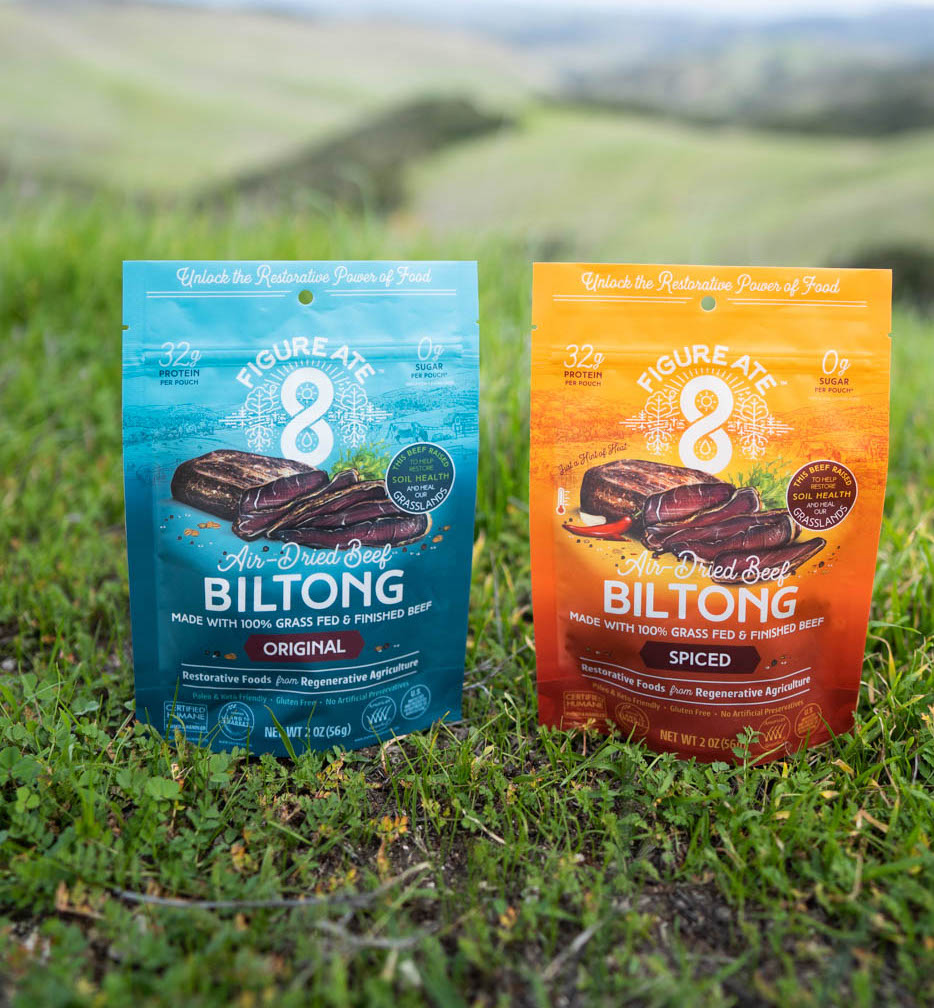 Not to mention, do yourself some good in the process.
That would be by purchasing the food items produced by regenerative farming under their Figure Ate Foods brand (figureatefoods.com). On the shelves so far is a naturally fermented Persimmon Vinegar – a superfood offering support for a healthy heart, liver, skin, and gut – and a regeneratively sourced beef biltong, in original or spiced varieties, that puts jerky to shame. Both are available locally at Pierre Lafond, Juice Ranch, Montecito Grocery, Field and Fort, or online, and all proceeds are returned to WBLT.
Unlike typical food systems, which often start with determining what people 'think' they want and then creating them (however unsustainable) as quickly and cheaply as possible, WBLT begins by asking the question, "How can we help restore the ecosystem through agriculture?" Finkel explained. "It's about growing what the land needs. For the vinegar, persimmons are a perennial orchard that is really water efficient. When people buy our products, it's a way we can try to stand on our own feet and not rely on philanthropy every day."
White Buffalo Land Trust's enterprise partners are also bringing the bounty of the Jalama land into the marketplace, as beef cattle raised at the canyon ranch this winter and spring are now available under the label of Richard's Grassfed Beef, one of the only verified regenerative brands in the world.
"Grapes that we grew this year were turned into wine, helping spread the word to that community about regenerative viticulture," Finkel said. "That's just a few of the tangible impacts that have been meaningful in barely a year at the ranch."
If beef, wine, and vinegar aren't your, ahem, cup of tea, even just visiting the ranch on designated days goes a long way toward spreading the word about the good work taking place on the 1,000-acre Jalama Ranch, said Ana Smith, the nonprofit's Director of Programs and Engagement.
"Obviously the best way to support us is through donations, which helps make our education and training programs possible," said Smith. "But purchasing our food brand, Figure Ate foods, that we've developed in the marketplace, proves the regenerative principles and practices on the ground and on the shelves. And we definitely have a desire and a need for our community to engage in our Field Day tours and join us for other events to get to meet our team. It's a great way to see firsthand what we're doing and learn more about what's happening on the ground."
White Buffalo Land Trust
Steve Finkel, Founder and President
Ana Smith, Director of Programs and Engagement
(805) 637-5497
whitebuffalolandtrust.org
Donate now!
www.whitebuffalolandtrust.org
(805) 637-5497
Director of Programs and Engagement: Ana Smith
Mission
White Buffalo Land Trust practices, promotes, and develops systems of regenerative agriculture for local, regional, and global impact.
Begin to Build a Relationship
We know you care about where your money goes and how it is used. Connect with this organization's leadership in order to begin to build this important relationship. Your email will be sent directly to this organization's director of development and/or Executive Director.
I have been deeply inspired by the White Buffalo team and their approach to regenerative agriculture; it has given me new hope that this generation can redesign our food systems to be a restorative force for people and planet. Manitou Fund is proud to support the Center for Regenerative Agriculture at Jalama Canyon Ranch. Building regional resilience has never been more important and Manitou is thrilled to be part of this transformation at the leading edge with White Buffalo Land Trust.
A Global Imperative with a Local Solution
White Buffalo Land Trust is currently seeking $1.5 million to endow the Director of Land Stewardship position in perpetuity; a position of leadership catalyzing the adoption of regenerative agriculture locally, regionally, and globally. 
Contributors can rest assured that those dollars are spent responsibly. "The enterprise part of our organization puts us in an equally competitive environment as any for-profit entity, as part of our mission to demonstrate regenerative agriculture as the new business as usual," says Finkel, a former investment manager. "We treat the philanthropic dollars that we receive as investments and we take an incredible amount of pride in how we steward those donations. We seek to provide a capital return on every donation, whether it's ecological, intellectual, or financial."
Key Supporters
Manitou Fund
Roberto Foundation
WOKA Foundation
JS Bower Foundation
GA Fowler Family Foundation
TomKat Education Foundation
Coyuchi Philanthropy Fund
Dancing Tides Foundation
Natalie Orfalea Foundation
Brownstein, Farber, Hyatt, Schreck
McMorrow Family Foundation
Santa Barbara Foundation
Zegar Family Fund
Gardner Grout Foundation
Saxon Family Fund
Williams Corbett Foundation
Cienega Capital
Land Trust for
Santa Barbara County
Gaviota Coast Conservancy
Santa Barbara Food
Action Network
CA Dept of Agriculture
US Dept of Agriculture