Celebrating National Library Card Sign Up Month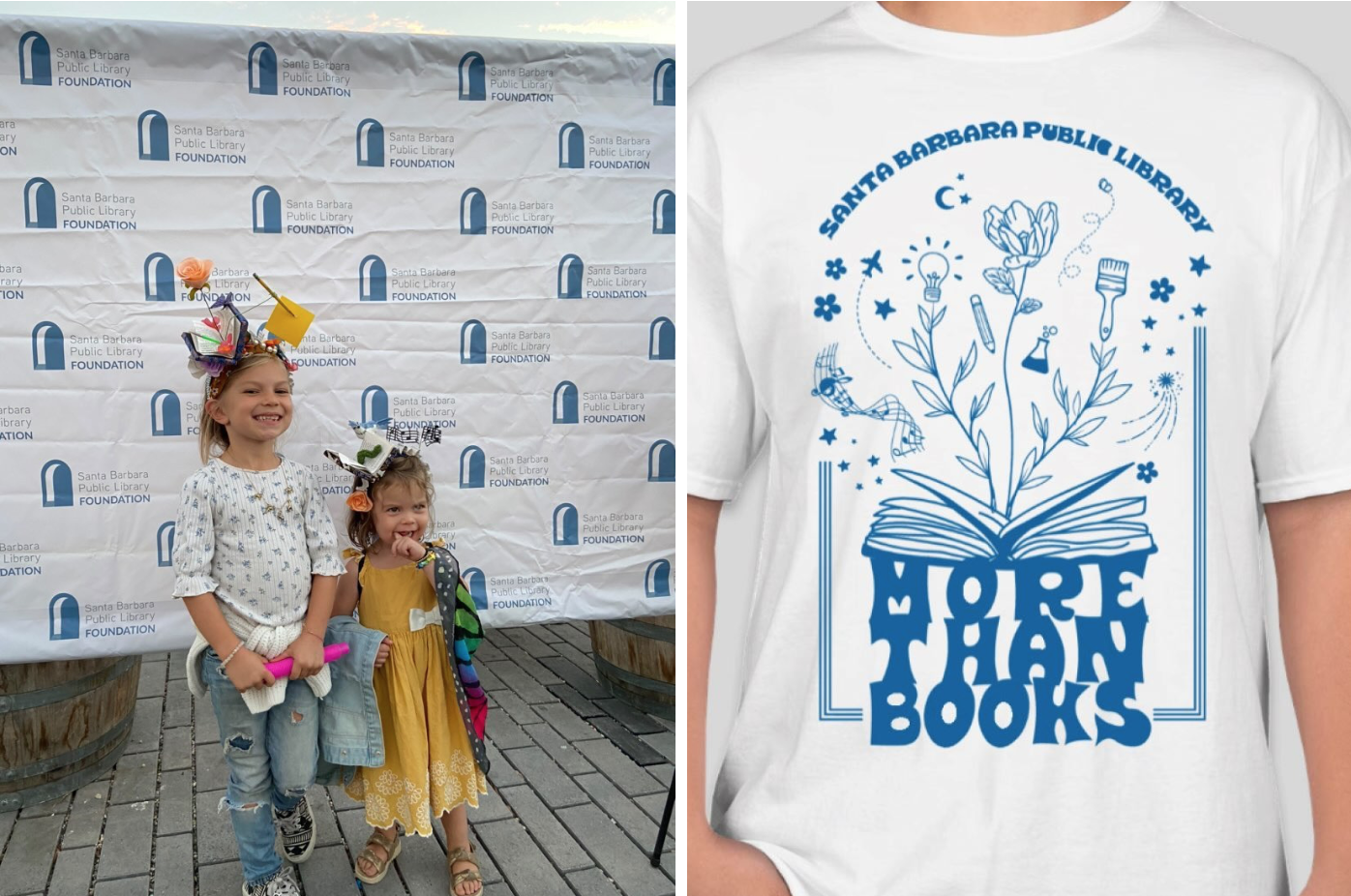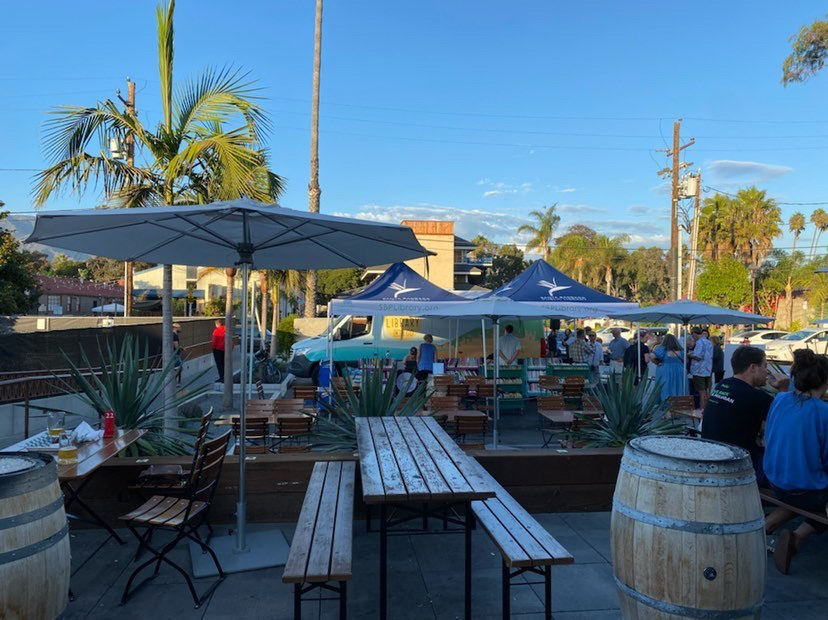 The Santa Barbara Public Library Foundation celebrated the Santa Barbara Public Library and National Library Card Sign Up Month at SB Biergarten with a happy hour. Attendees were able to sign up for Library cards, explore the new Library on the Go Van, and enter to win free merch.
SBPLF will be handing out more free shirts at the Central Library on 10/6 at 4:30pm before the SB Reads kick-off! We hope to see you there.
Donate now!
Restoration & Revitalization
The historic plaza at the Santa Barbara Library, a community treasure and once bustling pedestrian thoroughfare, is in dire need of restoration. A $5-million project to revitalize the plaza into a cultural and educational hub is well underway. The capital campaign was launched in 2020 and has quickly grabbed donor attention. Last year, the City of Santa Barbara committed $1.115 million. Nearly 85% of the funds have already been raised. In April, the City Council approved a proposal to rename the plaza in honor of the late philanthropist, Michael Towbes, a decision that no doubt bolsters the capital campaign. "We've zoomed into this capital campaign and that's our total focus right now," says Foundation Director Lauren Trujillo.
ONLY 250 BRICKS AVAILABLE!
Buy a brick and leave a lasting legacy on the new Library Plaza. Your engraved stone paver will be an opportunity to add your name to the future Library Plaza.
BUY A BRICK!
Mission
The Santa Barbara Public Library Foundation supports the Santa Barbara Public Library by funding large-scale initiatives.
www.sblibraryfoundation.org
(805) 689-2448
Director: Lauren Trujillo
Begin to Build a Relationship
We know you care about where your money goes and how it is used. Connect with this organization's leadership in order to begin to build this important relationship. Your email will be sent directly to this organization's director of development and/or Executive Director.
All your creativity and hard work that go into finding ways to meet the needs of the community are incredible. We are fortunate to have such a wonderful resource.
Key Supporters
Anne Towbes
The Ann Jackson Family Foundation
Hutton Parker Foundation
Jim Jackson and Janet Garufis/Campaign Co-Chairs
Zora and Les Charles
Mercedes Millington and John C. Mithun
Emily and Dan Engel
The Samuel B. and Margaret C. Mosher Foundation
Carol and Bob Bason
Susan and Claude Case
Marni and Michael Cooney
Christie and John Glanville
Anna Grotenhuis
Kandy Luria-Budgor
Patty and John MacFarlane
Maryan Schall
Lynne Tahmisian
Barbara Hauter Woodward
Meg and Dan Burnham
Kirby-Jones Foundation