Donna Ronzone Joins Santa Barbara Education Foundation's Board of Directors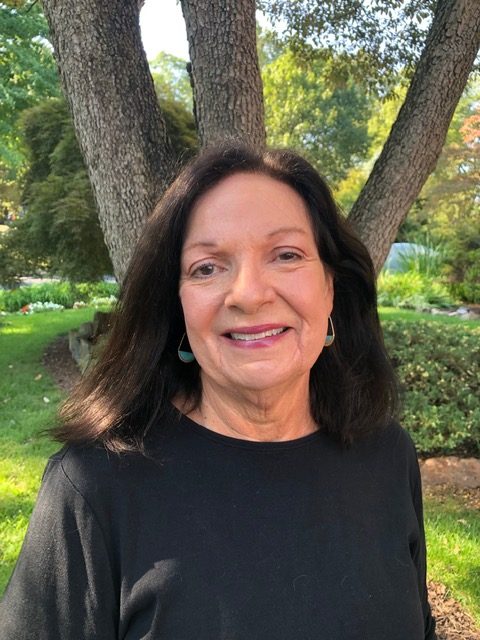 The Santa Barbara Education Foundation recently elected Donna Ronzone to its Board of Directors.
Ronzone brings with her the experience that comes with being a life-long educator. Starting her career in education on the East Coast, Ronzone began as a Library Media Specialist and transitioned to teaching. She then moved into administrative roles until she landed on the West Coast as the Director of Special Education for Briggs Elementary School District in Ventura County.
In 2004, she joined Santa Barbara Unified School District, where she spent 14 years as Principal of Roosevelt Elementary School and later as the Director of Visual and Performing Arts and Director of Assessment and Accountability until her retirement in 2018.
Ronzone holds a Ph.D. from the University of Pennsylvania, a Master's in Library & Information Science from Drexel University, and a Bachelor of Science in Secondary Education and an elementary teaching credential from St. Joseph's University.
With her many years of service to students, she offered the following insight, "My guiding principle in my work as a classroom teacher and school site leader is that a classroom, a school site, or a district is as effective as the success they have been able to achieve in meeting the needs of their most vulnerable students as well as all of the students in their care."
The Santa Barbara Education Foundation promotes private support of Santa Barbara's public education system, serving over 14,500 students in 21 schools. For more information, visit www.santabarbaraeducation.org.
Donate now!
Mission
Santa Barbara Education Foundation (SBEF) provides and supports programs that enrich the academic, artistic, and personal development of all students in the Santa Barbara Unified School District.
Begin to Build a Relationship
We know you care about where your money goes and how it is used. Connect with this organization's leadership in order to begin to build this important relationship. Your email will be sent directly to this organization's director of development and/or Executive Director.
I have always been impressed with Keep the Beat as it fosters a love of music in children that can last a lifetime. I learned to love music when I was young and wanted to help our young folks experience that same love in their formative years.
Helping Teachers Help Students
The agenda for the 2022/2023 school year is to close the gap and achieve more funding for Teacher Grants while focusing on literacy development and mental health. Despite the $223,000 gap that the Santa Barbara Education Foundation is currently experiencing, their diligence and thoughtfulness bear every single student in mind.
You can help countless students like Bella find their voice.
Key Supporters
Arnesen Family Foundation
Timothy and Louise Casey
Andrew and Mary Jane Cooper
Daniel and Mandy Hochman
Elaine F. Stepanek Foundation
James S. Bower Foundation
John L. Carleton Foundation
Senator Monique Limón
J.M. Lind
Superintendent Dr. Hilda Maldonado
Sara Miller McCune
Mithun Family Foundation
Mosher Foundation
Santa Barbara Foundation
Nick Rail
April Thede
Towbes Foundation
Walter J. & Holly O.
Thomson Foundation
Wood-Claeyssens Foundation
Zegar Family Foundation