Dream Foundation Hosts Second Annual Twilight in the Garden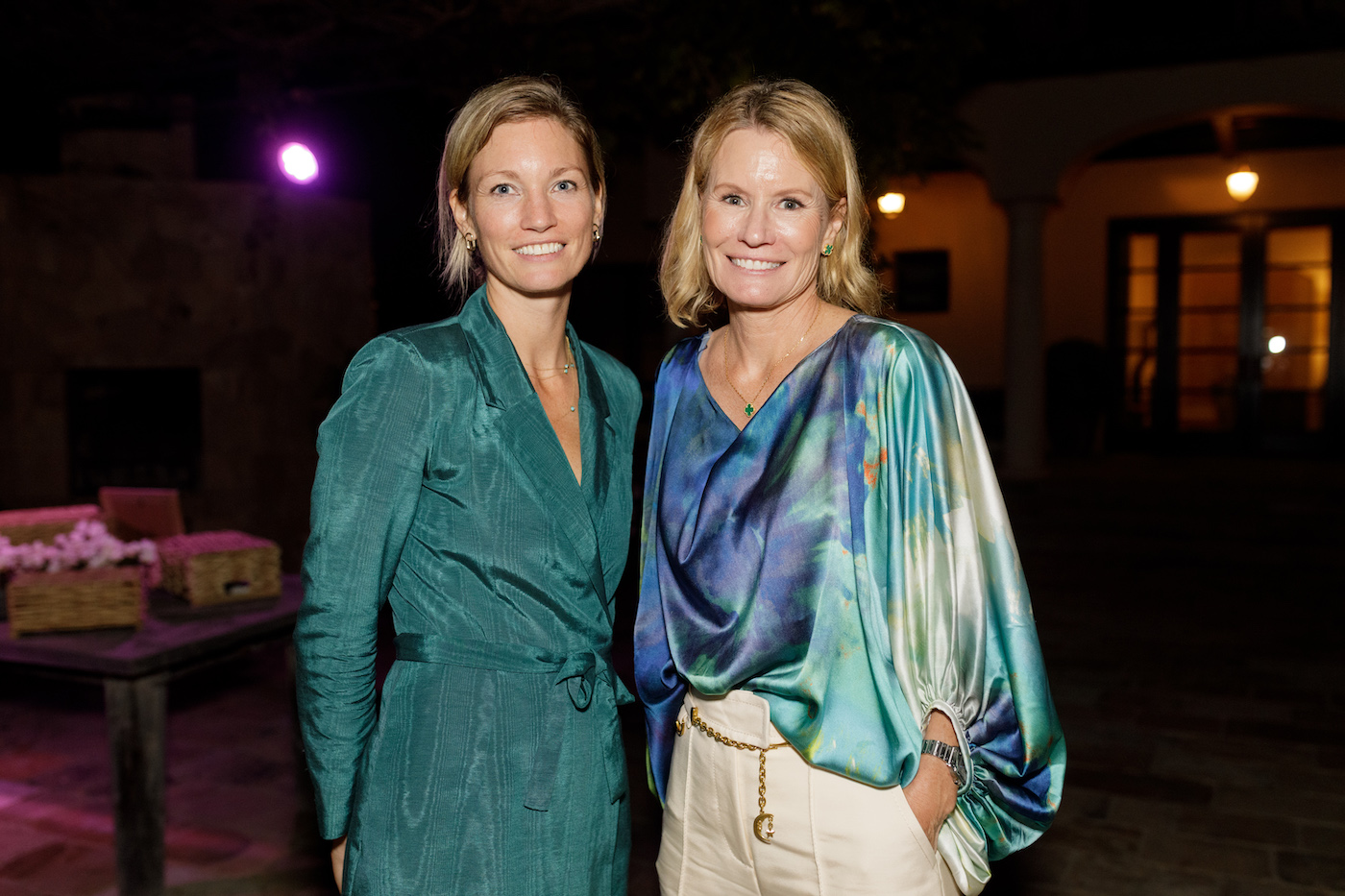 Celebration acknowledges devoted supporters and the Dreams they bring to life
Dream Foundation hosted its second annual Twilight in the Garden on October 9th at the exquisite home of longtime supporters and foundation friends, Elizabeth and Kenny Slaught. The intimate gathering acknowledged and celebrated the foundation's devoted supporters and the Dreams they bring to life.
After a warm welcome by emcee and longtime foundation supporter, Andrew Firestone and host, Kenny Slaught, Dream Foundation's Chief Executive Officer, Kisa Heyer acknowledged Kenny's twenty-eight years of commitment. A founding supporter, he served as board chair for the past decade. Beginning next year, Kenny will step down to serve as vice chair under newly appointed chair, current board member and New York Advisory Council co-chair, Mario Muredda. Kenny's dedication to the organization and those it serves will further be epitomized in an honorary role that the board will be creating.
For the first time, Dream Foundation was delighted to introduce its Dream Docents – Barbara Allcock, Trish Cantillon, Lore Coudert, Paloma Espino, Jaqueline Indelicato, Matthew Neal, Erin Smith, Rebecca Steiger, and Megan Turley. Comprised of Dream recipient's family members, current employees, former employees, and longtime foundation friends, docents mingled about sharing their experiences with the organization and how it has positively impacted their lives.
A stunning visual display highlighted the 1,824 Dreams the guests in attendance made possible through their years of giving. From iPads to connect with loved ones during the pandemic to final family vacations and everything in between, the 1,824 Dreams served were as different and unique as the Dream recipients.
Guest speaker Krystal Johnson shared her own experience of her mother's unique Dream. Krystal's mother, Carolyn, was diagnosed with terminal lung cancer at 46 years old. With a life expectancy of six months, she knew she would never watch Krystal walk down the aisle, but she didn't want to let her illness rob her of one particular milestone mother-daughter experience: wedding-dress shopping. Krystal reflected upon that Dream day with her mother, acknowledging the attendees who gave them the opportunity to create memories that now live in Krystal's mind and heart.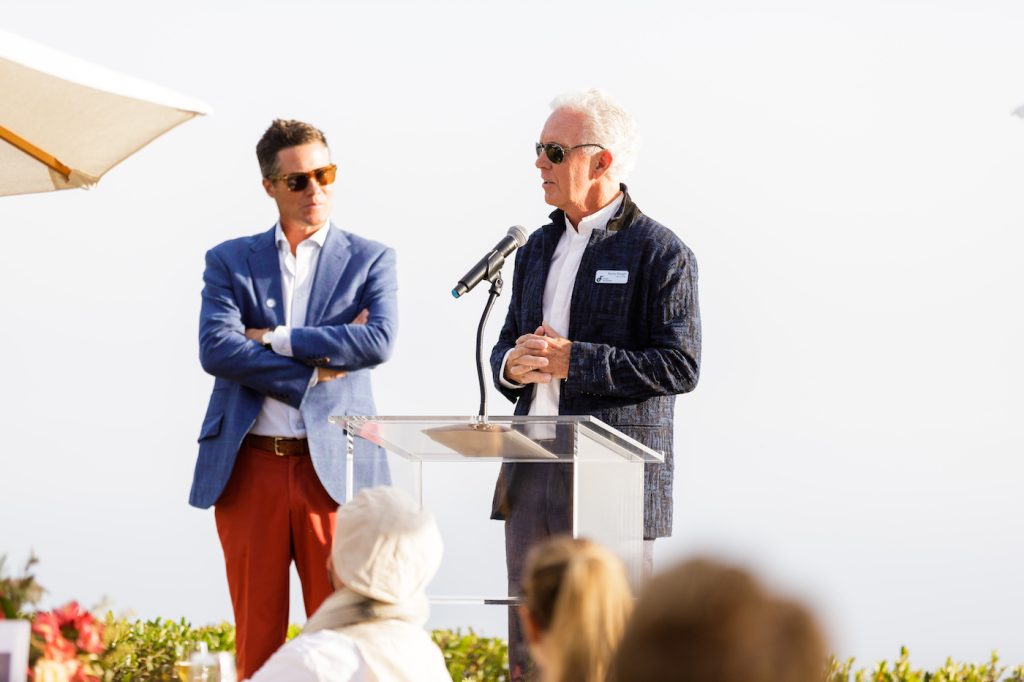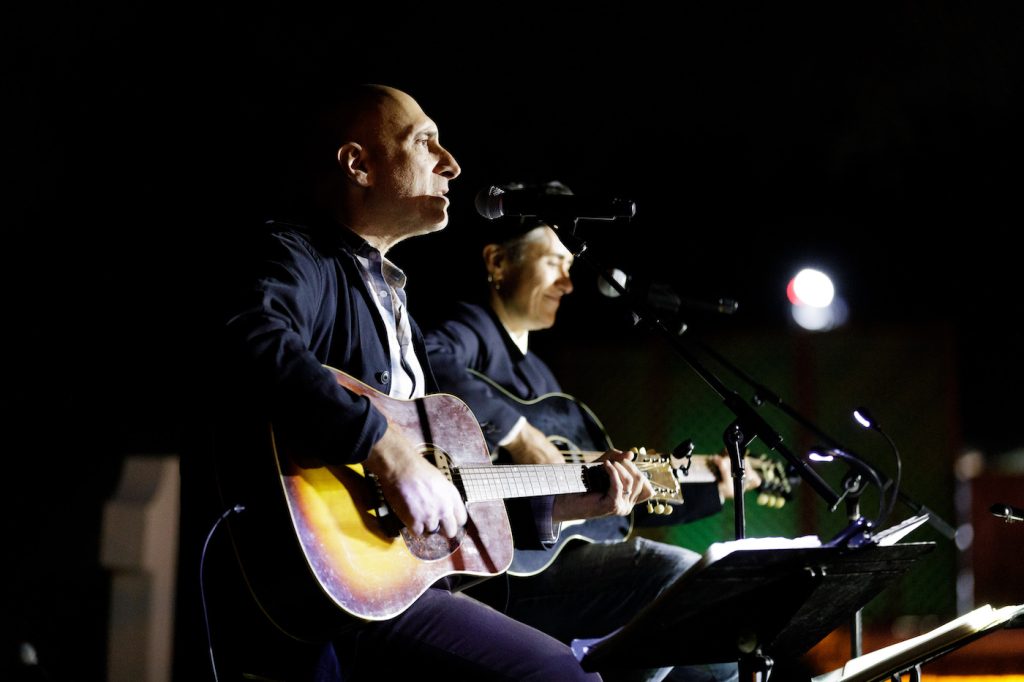 Andrew Firestone led the paddle raise and live auction featuring a Santa Barbara Polo Club Experience courtesy of Farmers & Merchants Bank, an exclusive Cannabis Farm Experience courtesy of Autumn Brands and CARP Growers; The Good Plow; and The Food Liaison, a Santa Ynez Valley Tour complete with wine tasting, horseback riding, and a luxurious stay at The Inn at Mattei's Tavern, courtesy of The Inn; Vino Vaqueros; Bar Le Cote; Los Olivos General Store; Bien Nacido Estate and Miller Family Wine Company; Pony Espresso; and Beckmen Vineyards, a private screening of Baz Luhrmann's Elvis with Dream Foundation Ambassador, Priscilla Presley courtesy of Ms. Presley and Nina Terzian, and a decadent dinner paired with the finest wine from cookbook author, renowned blogger and home cook, Valerie Rice courtesy of Ms. Rice; Eat Drink Garden; JONATA and The Hilt Estate, an exquisite Mexican getaway including first-class travel, a five-night stay in a six bedroom home on Isla Navidad, and a two-night stay at Four Seasons Resort Tamarindo courtesy of Lizzie & Andrew Tobias; Casa Colina; Four Seasons Resort Tamarindo; and Alaska Airlines. 
Musicians Tina Schlieske and Luke Ebbin performed to the delight of all leaving guests inspired and hopeful for the organization's work in the coming year.
The evening was made possible thanks to its dedicated sponsors: Presenting Sponsor – Colleen Barnett-Taylor & Michael Taylor, Paradise Sponsor – Southwest Airlines, Eden Sponsors – Apollo & Adara Alday; Elizabeth & Kenny Slaught; Sheryl Zimmerman & Philip Sloane, Oasis Sponsors -Anonymous; Elizabeth & Andrew Butcher; Kate & Arthur Coppola; Betty Dominguez; Elizabeth & Greg Fowler – G.A. Fowler Family Fdn.; Wells Hughes, Arlington Financial Advisors; Rick & Karen Perry; Kent & Alexandra Weed, LiveUrPurpose.com, Haven Sponsors – Debra Borden & Peter Borneman; Tim & Louise Casey; Lynn Kirst; Montecito Bank & Trust; David J. Nygren, Ph.D., Nygren Consulting, LLC; Eva & Emre Rhodes; Justine Roddick & Tina Schlieske; Elizabeth Farnan Rodrigues, CPA; and Heather Taylor & Todd Bogdan.
About Dream Foundation:
Dream Foundation, the only national dream-granting organization for terminally-ill adults, fulfills final Dreams that provide inspiration, comfort and closure at the end of life. With the support of a nationwide network of volunteers, hospices, health care organizations, and committed donors, Dream Foundation has given life to more than 34,000 final Dreams since being founded in 1994. Dream Foundation receives no state or federal funding—we rely solely on private donations. To support our mission, please visit DreamFoundation.org/donate.
Donate now!
Matching Challenge
Through December 2022, the first $2,500 donated will be matched thanks to The Giving List's novel matching program.
Supporting Our Veterans
In 2015, Dream Foundation launched Dreams for Veterans to support U.S. military veterans in partnership with the Department of Veterans Affairs. Military veterans make up 20 percent of the Dreams served by the organization. CEO Kisa Heyer is keen to attract attention to the program and provide more support to people who served. "Our nation's heroes sometimes face their toughest times when they come home," she says. "Considering the sacrifices they made, it is so compelling and so worthwhile to be able to help them in their final days."
Mission
Dream Foundation serves terminally-ill adults and their families by providing end-of-life Dreams that offer inspiration, comfort and closure.
www.dreamfoundation.org
(805) 539-2203
Director of Development: Susie Willett
Begin to Build a Relationship
We know you care about where your money goes and how it is used. Connect with this organization's leadership in order to begin to build this important relationship. Your email will be sent directly to this organization's director of development and/or Executive Director.
Ivana and I have been proud supporters of Dream Foundation and its mission for over 10 years. We feel so blessed to be a small part of this incredibly compassionate community of volunteers and supporters that make the magic of Dreams come true. Our participation with Dream Foundation now includes our three children, who have learned valuable lessons about how to contribute with their talent, time, or treasure to this amazing organization.
Delivering Compassion with Flowers
Dream Foundation's volunteer-driven Flower Empower program delivers floral bouquets, fresh-baked cookies, fine chocolates, and cards to friends, neighbors, loved ones, or anyone in need of cheer in Santa Barbara County. "It's amazing to see the difference a bouquet can make," says Heyer.
Dream Plaza
Located directly in front of the Hotel Californian, the Dream Plaza (a generous gift) is comprised of stones available to be dedicated with an elegant engraving. Whether making new memories or remembering past ones, the Dream Plaza will be a place to revisit for generations to come.
Key Supporters
Louise and Tim Casey
Kate and Arthur Coppola
Brad Daugherty, Ambassador of Sports
Renee and Mark DePaco, Board Member
Michelle and Luke Ebbin, Past Board Member
Ivana and Andrew Firestone
Audrey and Tim Fisher
Roberta and Stan Fishman
J. Paul Gignac, Past Board Member
Robin and Roger Himovitz
Diane and Wells Hughes, Board Member
Sheryl and Rob Lowe, Ambassador
Dr. BJ Miller, MD, Honorary Medical Chair
Jillian and Pete Muller
Holly and Bob Murphy, Past Board Members
Sandi and Bill Nicholson,
Honorary Veterans Committee Members
David Nygren, PhD, Board Member
Hutton Parker Foundation
Priscilla Presley, Ambassador
Lady Leslie Ridley-Tree
Tina Schlieske and Justine Roddick,
Past Board Member
Shelley and Paul Schulte
Elizabeth and Kenny Slaught, Board Chair
Daryl Stegall, Board Secretary & John Stegall
Colleen Barnett-Taylor and Michael Taylor