Consider Redwings on Giving Tuesday, November 29
Redwings Horse Sanctuary is hoping for an inspiring GIVING TUESDAY for the horses.
Giving Tuesday was created in 2012 as a day to "Do Good". It is the Tuesday after Thanksgiving, this year falling on November 29th. It is a day to act upon the desires of our heart, a day for creating generosity. In 2020, 35 million adults participated in Giving Tuesday.
Three of our ambassador horses, Primo, Buck and Little Bit, recently did a Thanksgiving photo shoot at Chesebrough Farms in Templeton, CA. Redwings appreciates the generosity of hosts Donna and Bob Chesebrough in letting us come out to their beautiful property. The horses had a wonderful time walking through the end-of-season pumpkin patch and posing in the cornfield.
Primo is a 15 year old buckskin quarter horse with navicular disease. He needs special corrective shoeing and takes medication for his condition. He has a good disposition and makes a great ambassador for Redwings. Little Bit (Little Bit of Stardust) was born at Redwings 20 years ago. Little Bit's mother, Bambi, was rescued from a dire situation and it was thought that she was in foal; the result was Little Bit. He is a a sorrel pinto mini pony that has become a huge hit with volunteers and visitors alike. Little Bit is not above hamming it up for the camera. Buck came to Redwings in the summer of 2022. He is a 20 year old dapple bay quarter horse who served for 12 years in the 30th Security Forces Squadron at Vandenberg Space Force Base. His military patrol service is now over and he is living the retired life at Redwings and joining Primo and Little Bit as an ambassador.
Redwings has horses of all breeds as well as burros. Many of our equine residents have been, and continue to be, rescued from neglect, abuse and abandonment situations. They are seized by animal services and the county, who then contact animal rescue organizations such as Redwings to take them. We also rescue horses and burros from slaughter auctions and get referrals from other rescues. The horses are nursed back to health and rehabilitated. Whenever possible, Redwings retrains the horses for a second career, hoping to place as many as possible in selected adoptive homes, either as a riding horse or companion.
Every dollar donated on Giving Tuesday goes to the care and feeding of the equines. Many of the horses require senior and special diets, medication and special corrective shoes. These resilient animals deserve a chance to thrive and to live the rest of their lives in safety and happiness. Please help us help them. Go to Redwings website at www.redwingshorsesanctuary.org to read about their stories and to donate. Giving Tuesday on November 29th is a perfect time to open your heart to these noble animals.
Happy Thanksgiving from Redwings Horse Sanctuary! "Where Hope Runs Free"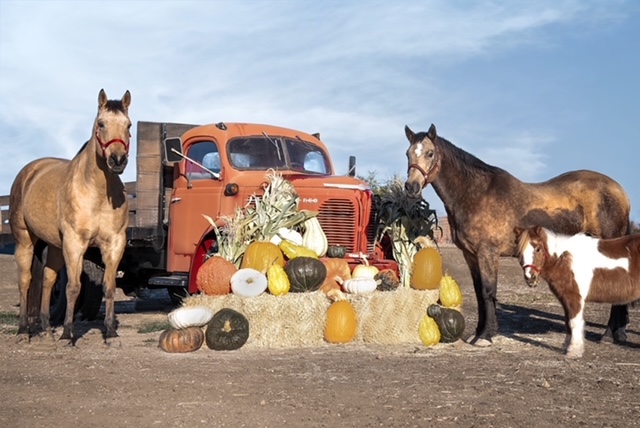 Donate now!
redwingshorsesanctuary.org
(805) 237-3751
Equine Care Manager: Sara Ruggerone
Mission
Our mission is to eliminate the causes of equine suffering through education and community outreach programs, rescue abused and neglected equines, and provide permanent sanctuary or selected foster homes for those equines.
Begin to Build a Relationship
We know you care about where your money goes and how it is used. Connect with this organization's leadership in order to begin to build this important relationship. Your email will be sent directly to this organization's director of development and/or Executive Director.
Marilyn and I have been associated with Redwings Horse Sanctuary for over twenty-one years. We started to support Redwings shortly after it was founded and have served as volunteers, officers, and board members. We have visited the sanctuary to view with compassion the horses who had been rescued from dire situations and rehabilitated and restored to good health.
"We also helped in the relocation of the sanctuary to Paso Robles, California. The wonderful care given to the animals by the staff and volunteers of Redwings has been the driving force in our continuing to support the mission of the organization. I am sure the new facility will enhance the care of the animals and we wish Redwings continued success.
Paso Here We Are
Prior to moving to its new spread in 2021, Redwings Horse Sanctuary led a capital campaign called "Paso Here We Come" to pay for its new permanent facility. Even though Redwings has arrived in Paso Robles, the fundraising campaign continues with a target of $1 million. "Now that we've completed the move, we expect to have additional volunteers and to be able to offer more guided tours and educational outreach to the public. With our new proximity to the San Luis Obispo County community, we anticipate more interest in Redwings, which hopefully turns into more fundraising support," says Linelle Soxman, a board director.
Key Supporters
Marilyn and Jack Clifton
Catholic Community Foundation
Community Foundation for Monterey
Evelyn Gaul
The Mary Jo and Hank Greenberg
Animal Welfare Foundation
Harden Foundation
Diana Tiernan Hunter
Sharon Johnston
Kinnoull Foundation
Belina Lee Lazzar
Maureen Marshott
Joan and Terry McHenry
Kristan Otto
Rosamund Reece
Juanita Reid Trust
Dr. Yvonne Robinson and Don Buss
Patricia Theis
Jan Vanderbilt
Ward Family
California Retirement Management Account
and Thoroughbred Aftercare Alliance
With special thanks to all the Redwings volunteers
who give their time so generously to the horses