"A Hand Up"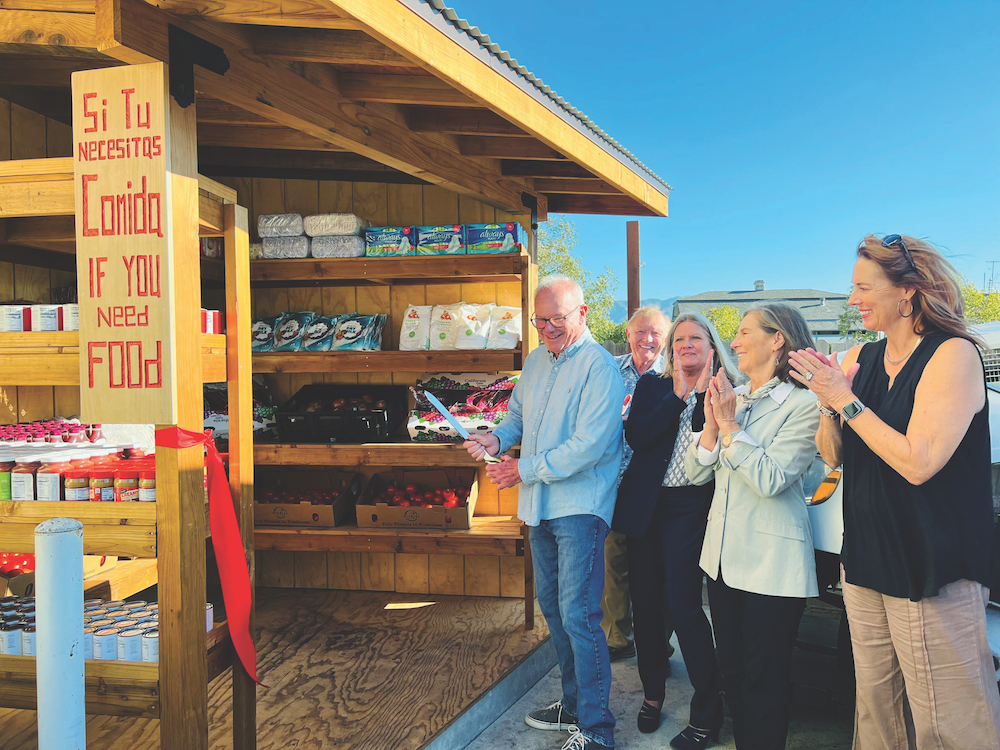 "People Helping People is about an outpouring of generosity from community people volunteering to help people in the community," says the nonprofit's CEO, Valerie Kissell. 
Santa Ynez-based People Helping People (PHP) was founded 30 years ago as a grassroots effort of community leaders to distribute emergency food to the needy in the Valley. Then, it operated that one program with a budget of $45,000. The organization has now grown to 19 programs with a budget of $2.6 million, solving many of the varied and disparate needs of Valley residents.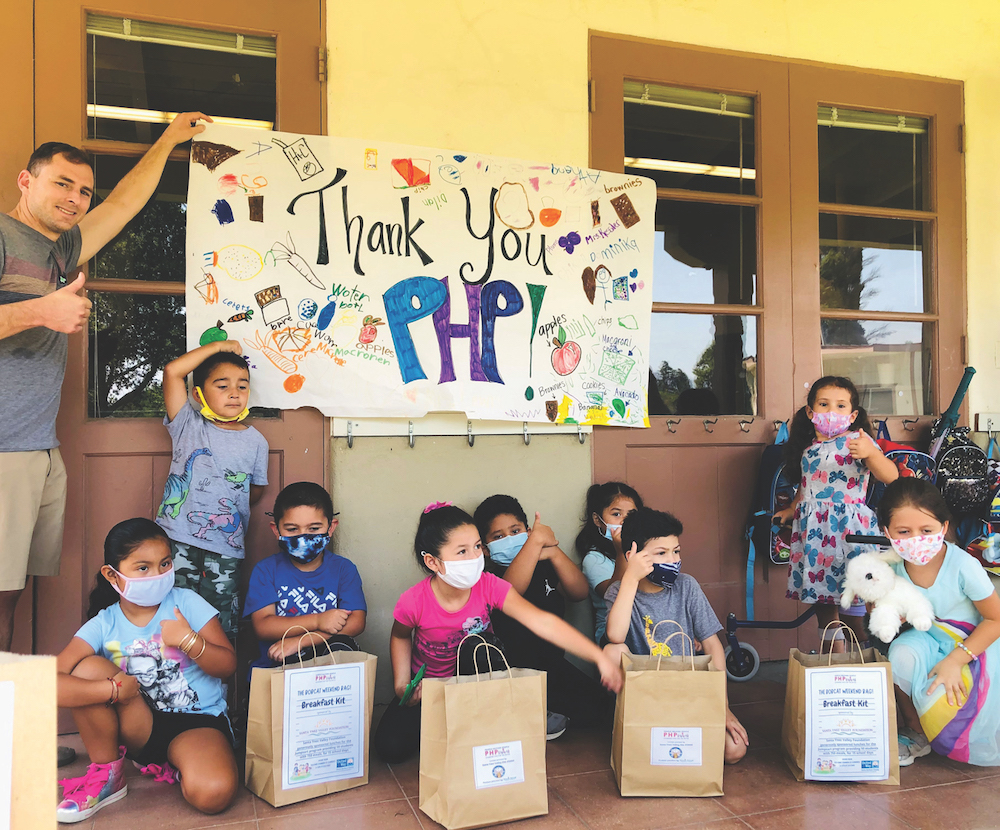 From mental wellness, alcohol and drug prevention, healthcare and insurance, to housing insecurity and homelessness, People Helping People has unified under one roof almost any public assistance residents of the Santa Ynez Valley might need. If there's a service they don't already provide, they invite other agencies that do to come there and provide it.
"Most people are only one crisis away from help," Kissell says. "Each case is so different, so there's not a cookie-cutter approach for us. For someone it might just be, 'my car broke down, I need $600, I can't get it fixed, I need to get to work.'"
People Helping People will take care of that expense, as Kissell says, "with dignity and respect, because nobody who comes through these doors should ever feel that it's a handout."
People commonly think of the Santa Ynez Valley for its wineries and acclaimed restaurants, but beneath is a community in need. Many of the owners of those businesses are tremendous supporters of People Helping People, but as PHP Director of Development and Communications Erica Flores notes, "I have delivered groceries to cooks and waiters of those restaurants." Those establishments depend upon a thriving working class to run smoothly and sustainably.
"You can't have the wonderful, successful restaurants in the Valley without them being built through the hard work, the sweat, the sacrifices of an immigrant population, a working class, and multiple families living under one roof," Flores says.
And Flores knows this firsthand. A fourth-generation Santa Ynez Valley native, she left a successful career as a fundraiser for Chico State to return to the Valley. But, because of economic conditions in the area and the pandemic, she wasn't able to find her footing upon her return. Finally landing a fundraising job paying $18 per hour, she still fell $100 short of just making rent.
"Here I was, the single mom of an infant and driving to Lompoc for social services," she says. "I had never had to navigate the government agencies before, and to do that while trying to breastfeed and change diapers and travel and have some type of sanity." The first time Flores walked into People Helping People was to attend her "Women, Infants and Children" appointment, a public assistance program for people like Erica, a struggling single mother.
"People Helping People was that bridge that got my feet underneath me, that allowed me to choose self-sustainability for my daughter and it was here in the community that I was born and raised," Flores says.
She is now the organization's director of development. She attributes that success not just to the aid that PHP provided, but to the core spirit with which it comes: "it's not a hand out, it's a hand up," she says.
Donate now!
www.syvphp.org
(805) 686-0295
Director of Development & Communications: Erica Jane Flores
Mission
People Helping People is dedicated to improving the lives of men, women, and children in the Santa Ynez Valley, Los Alamos, and surrounding communities by addressing emergency and basic needs, furnishing comprehensive integrated family and individual support services, and acting as a catalyst for positive community change.
Begin to Build a Relationship
We know you care about where your money goes and how it is used. Connect with this organization's leadership in order to begin to build this important relationship. Your email will be sent directly to this organization's director of development and/or Executive Director.
By bringing world-class polo to the Santa Ynez Valley, the Classic's mission is to raise much-needed funds for People Helping People's programs, which are dedicated to improving the lives of adults and children in the Santa Ynez Valley and Los Alamos by addressing emergency and basic needs. It brings all of the players and us great joy to be able to play the sport we love, on the horses we love, in front of spectators from this great valley that we love – all to benefit those who receive support from People Helping People. It is our honor to showcase polo for such a special cause.
Fighting Hunger in the Valley
Although any donation will greatly help this organization with a $2.6-million operating budget, an $800 donation will fill their outdoor pantry for one day, which provides emergency food distribution for the food insecure in the Santa Ynez community.
Key Supporters
John Kuelbs
John Easterling & Olivia Newton-John
The Gangolli Family
Scott & Lisa Ramsey
Tom & Nancy Elsaesser
The Brady Family
Becky Barieau & Bill Wathen
Kenneth Kahn & Eva Van Prooyen
Kevin Brine & Jessica Smith
Brook Harvey-Taylor & Billy Taylor
Jamie Einerson
Sean & Jodi Pitts
T.J. Barrack and Aston Barnicoat, Odyssey International Exchange
Memo & Meghan Gracida
Joe & Katie Russell
Joel Baker & Charlotte Bredahl-Baker
Montecito Bank & Trust
First Bank
Grand Avenue Real Estate, Inc
Janice Rome
Joan & Theodore Tanner
Elee Johnson & Fairfield Farm
Santa Barbara Foundation
Santa Ynez Band of
Chumash Indians Foundation
Santa Ynez Valley Foundation
The Mindel Family Foundation
The Ann Jackson
Family Foundation