A Watchful Eye on the Crises of Our Time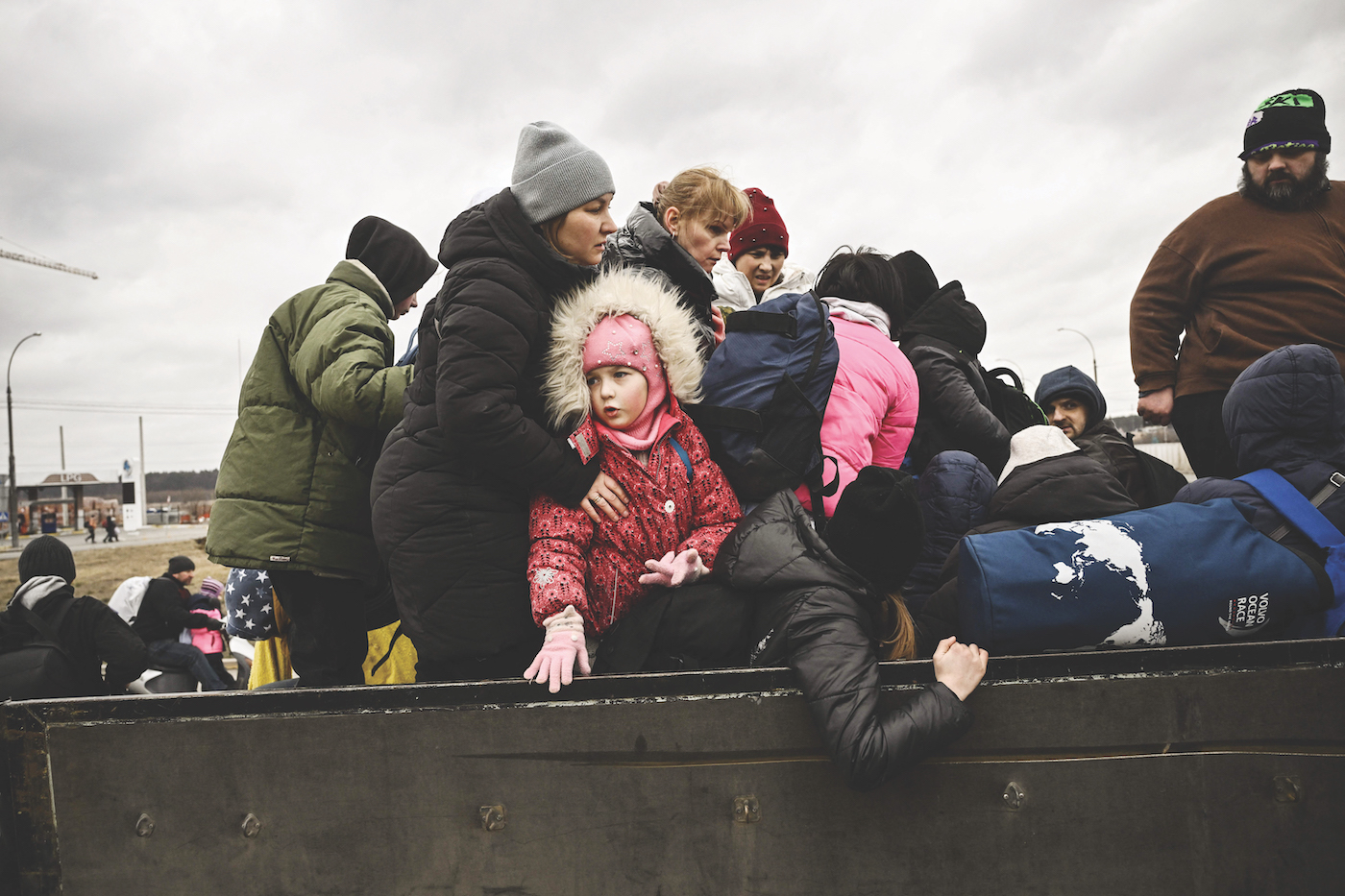 Don't ever ask Director of Human Rights Watch Santa Barbara Lis Leader to pit one human rights crisis against another. As she will tell you, all human rights abuses are equal and they are everywhere, each of them clamoring for the precious but limited attention of the public. The Russian invasion of Ukraine, the protests that swept Iran, modern-day slavery around the World Cup in Qatar, the simmering Tigray conflict in Ethiopia. These are all hot spots where the organization conducts critical research and advocacy.
Figuring out where to focus her committee's time and resources is a matter of listening to her constituents. And today, Leader says the members of Human Rights Watch are preoccupied with two major crises of our time: climate change and the threats to American democracy.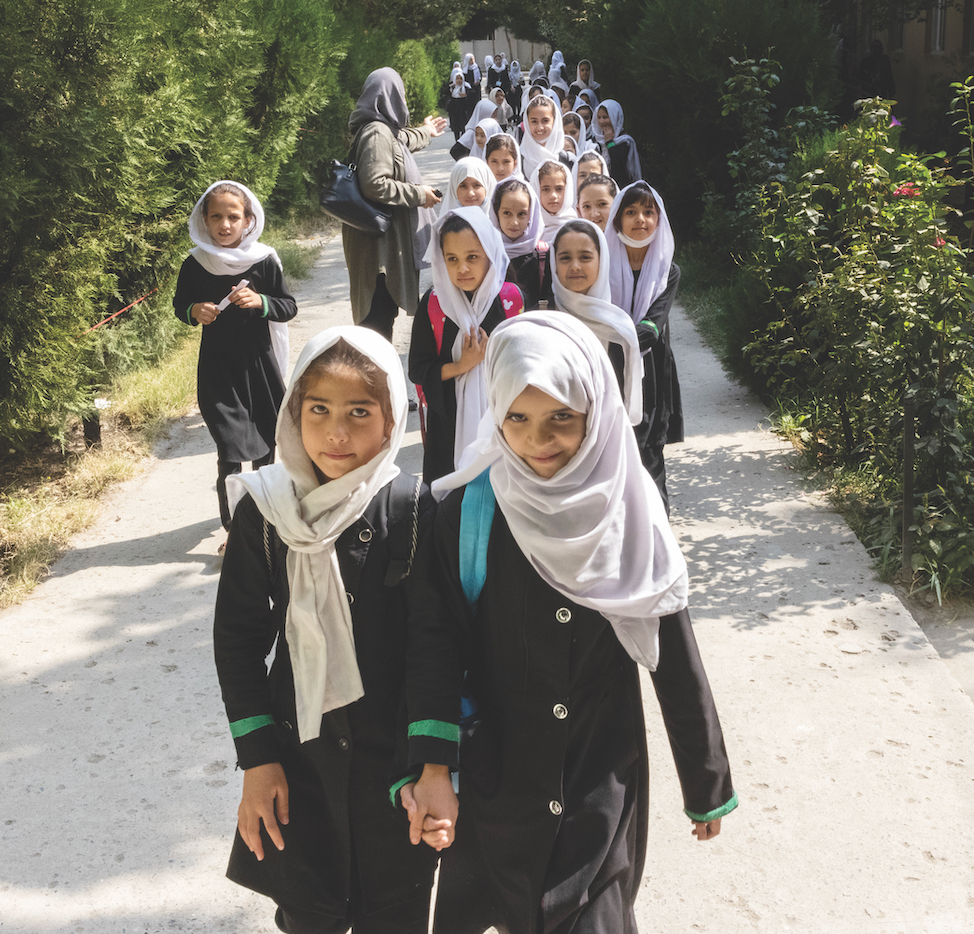 "They want to know that there's an organization out there that is doing something and Human Rights Watch is the organization for them," Leader says.
In Brazil, Human Rights Watch has been putting pressure on the government to stop selling and burning parts of the Amazon. Around the world it monitors the impact of mining operations in local communities. It produces reports on the impact of extreme heat on pregnant women or how the lack of clean water can affect the Inuit people.
"Our constituents recognize that climate change is already on their doorstep," Leader says. "In California, we don't have a fire season anymore because all year is a fire season."
As dire as its consequences, the potential havoc from climate change can often feel remote to her members, Leader admits. Whereas the immediate dangers to U.S. democracy are on the forefront of their minds. For the organization, the midterm congressional elections were a litmus test for the resilience of American democracy. In 2022, Human Rights Watch launched a new initiative to address threats to civil society groups that are active in supporting American democracy and protecting people's right to vote.
"We are advocating against disinformation that undermines the legitimacy of frontline organizations and misleads communities," Leader says. "We really are focusing on exposing and neutralizing harms against groups led by people of color, Blacks, and indigenous people."
The organization's research and advocacy doesn't necessarily avert abuses, Leader says, but reporting them and standing up against them gives Human Rights Watch the best chance to create change.
Donate now!
Mission
Human Rights Watch established a presence in Southern California more than two decades ago, convinced that the unique population, influence and resources of the region could be mobilized to defend human rights around the world. In Los Angeles and Santa Barbara, a vibrant community of supporters are engaged in raising awareness of human rights abuses, building financial support for Human Rights Watch, and strengthening HRW's local research and advocacy.
Begin to Build a Relationship
We know you care about where your money goes and how it is used. Connect with this organization's leadership in order to begin to build this important relationship. Your email will be sent directly to this organization's director of development and/or Executive Director.
I am incredibly proud to support Human Rights Watch. They are vital to lifting up human rights defenders around the world, giving voice to the voiceless, and bringing a powerful spotlight to atrocities that if left in the dark, would continue. The impact of Human Rights Watch fuels hope and gives those of us that call Santa Barbara home a tangible way to support human rights everywhere and anywhere. It's about more dignity in the world – that is what HRW's work ultimately delivers.
Justice for All
Human Rights Watch is one of the world's leading independent organizations dedicated to protecting the human rights of people around the world. 
The nonprofit investigates and reports on human rights abuses globally. Advocacy is directed towards organizations, governments, businesses, armed groups, or anyone or anything else that has the power to enforce laws or develop policies and practices that uphold human rights.
All donations are used to support work in these areas and are carefully reviewed to ensure that they are consistent with the values and mission of the organization. In order to ensure unbiased and fact-based research, Human Rights Watch does not take funding from any government.
An investment in Human Rights Watch is an investment in meaningful, long-term change. Will you help us create hope across 100+ countries in the world by making a donation to Human Rights Watch?
Friends of HRW Santa Barbara
Santa Barbara Committee:
Graciela Montgomery, Co-Chair
Rita Moya, Co-Chair
Gywn Lurie, Vice Chair, Fundraising
Casey Rogers, Vice Chair, Program & Outreach
Alisa Freundlich, Vice Chair, Leadership & Governance
Sue Wagner, Vice Chair, Voices for Justice Dinner
Donors:
Zegar Family Foundation
Offield Family Foundation
Otis & Bettina Chandler Foundation
Vicki Riskin & David W. Rintels
Lillian Lovelace
Tipper Gore
Kathryn Downing
G.A. Fowler Family Foundation
Stacy & Ron Pulice
Natalie Orfalea and Lou Buglioli
Sara Miller McCune