Clean Coalition: Resilience Through Solar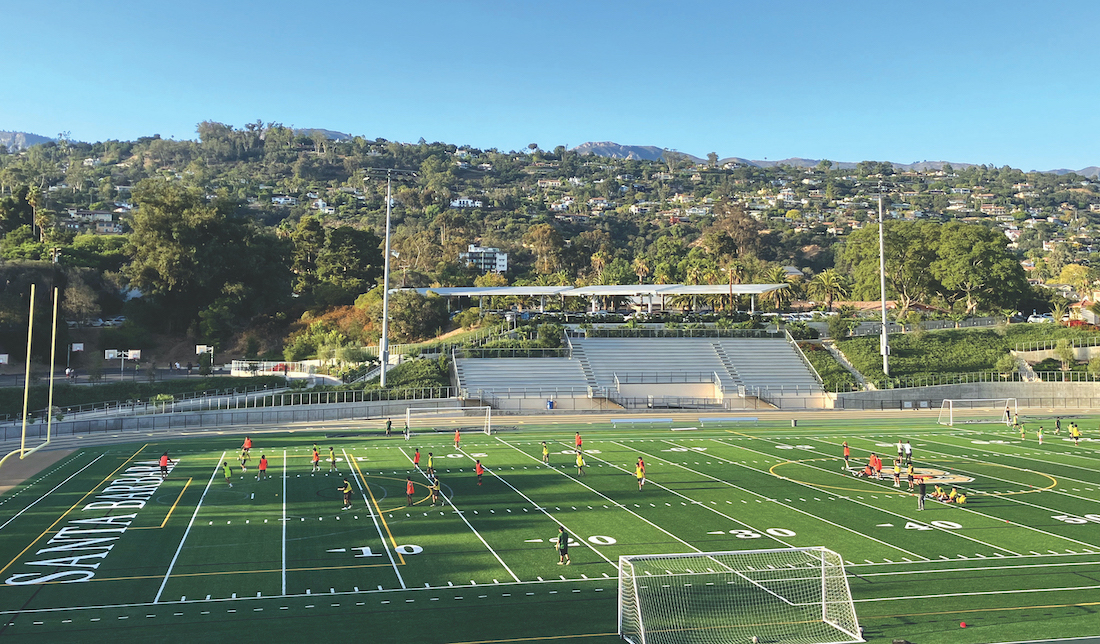 The 70 miles of coast spanning Lake Casitas to Point Conception and including Carpinteria, Montecito, Santa Barbara, and Goleta, is undoubtedly one of the most beautiful stretches of land in the continental United States.
It's also one of the most vulnerable to catastrophic grid outages.
This region's electrical grid, known as the Goleta Load Pocket (GLP), is served by transmission lines running through 40 miles of treacherous terrain threatened by wildfires, earthquakes, and mudslides.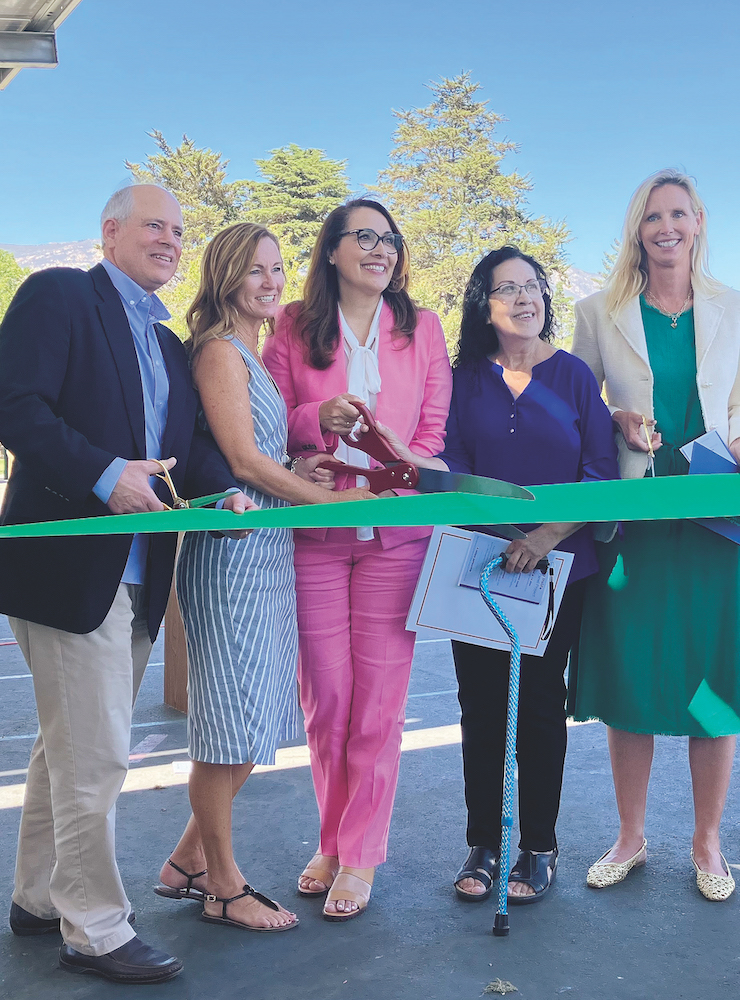 In 2018, the Thomas Fire and ensuing debris flows almost crippled this essential connection. "Both the fire and debris flows came close to taking down the transmission lines for months," says Craig Lewis, the founder and executive director of the Clean Coalition, a Santa Barbara-based nonprofit working to bring energy resilience to the region through renewable energy.
Lewis, who was raised in Santa Barbara and attended San Marcos High School, moved away for college and career. But after 35 years, immediately following the debris flow disaster, he returned to address a vital need for renewables-driven resilience.
The Clean Coalition helps critical community facilities plan and develop Solar Microgrids and Community Microgrids. A Solar Microgrid pairs solar panels with significant amounts of energy storage in batteries. It provides daily energy and powers critical infrastructure during blackouts. Critical facilities include health centers, affordable and transitional housing facilities, retirement communities, corporate campuses, emergency response and sheltering facilities, and schools.
Fourteen new solar arrays, with six being Solar Microgrids, are anticipated to save the Santa Barbara Unified School District at least $7.8 million in energy costs and contribute $6.5 million in value-of-resilience over the duration of the 28-year Power Purchase Agreements
"We helped Santa Barbara Unified School District understand the technical and economic benefits of providing indefinite solar-driven resilience to the most critical loads like refrigerators and freezers, communication systems, and emergency sheltering," says Lewis, "while supporting the rest of the loads for significant percentages of time too."
The Solar Microgrid sites will now have resilient back-up power for critical functions instead of unreliable, short-term diesel generation. This also turns schools into safe havens during disaster events, providing a benefit to the surrounding communities.
The donor-driven Clean Coalition also facilitated the Strauss Wind Energy Project near Lompoc, which as Lewis says will "instantly double the amount of local renewable energy being produced in Santa Barbara County," and the Vallecito Energy Storage Resilience project in Carpinteria, which is the first major energy storage project in the County.
Donate now!
www.clean-coalition.org
(650) 796-2353
Executive Director: Craig Lewis
Mission
The Clean Coalition is a nonprofit organization whose mission is to accelerate the transition to renewable energy and a modern grid through technical, policy, and project development expertise.
Begin to Build a Relationship
We know you care about where your money goes and how it is used. Connect with this organization's leadership in order to begin to build this important relationship. Your email will be sent directly to this organization's director of development and/or Executive Director.
Transitioning to renewable energy is critical to fighting climate change, and maximizing local renewable sources makes communities resilient. While our Santa Barbara region is incredibly special, the grid is alarmingly vulnerable to natural disasters. Our family foundation has supported the Clean Coalition for the past decade. The organization's leadership, vision, and initiative has demonstrated that clean energy innovations can benefit our local region and also serve as a model for communities across the country.
Schools are vital for educating our children in safe and healthy environments, and they also provide refuge to the broader communities in times of need. It has been a pleasure to work with the Clean Coalition to get Santa Barbara Unified schools primed for the indefinite resilience delivered by Solar Microgrids, along with tremendous economic and environmental benefits. The Solar Microgrids facilitated by the Clean Coalition are state of the art, and I am thrilled that these will show the way for schools throughout the region and well beyond.

Expanding the Reach of Clean Energy
Our donors are stewards of the environment who are bold and forward-thinking. Our donors are leaders who care for their neighbors and invest in future generations. 
Last year the Clean Coalition needed $250,000 to support our efforts throughout the Santa Barbara region. This year we are asking for $500,000 to expand our reach to North County schools and critical community facilities throughout the Central Coast over the next two years.
Funding will go towards the salaries of those conducting studies and dealing with regulatory policy at the state and local levels. Policy innovations that govern interconnection and Community Microgrids are particularly vital to unleashing clean local energy, and the Clean Coalition is working diligently to create the conditions for more solar-driven microgrids and the economic, environmental, and resilience benefits that come with them.
Many more renewables-driven microgrids are required to reach our goal of total energy resilience, and you are important to making this happen.
Key Supporters
Steven Amerikaner
Diane Boss
Sharon Byrne
Laura Capps
Jackie Carrera
Michael Chiacos
Jon Clark
Julianna & Tom Dain
Katie Davis
Bill Duncan
Cindy Feinberg
Jonathan Gartner
John Glanville
Stephen Honikman
Dennis Houghton
Vijaya Jammalamadaka
Berna Kieler
Greg Lowe
Lance Lyon
Lee Lysne
Stephen Macintosh
Cary Matsuoka
Sara Miller McCune
Stacy & Ron Pulice
Rick Rockhold
Jordan Sager
Wendy Schmidt
Jim Taylor
Michael Weissman, PhD
Merryl & Chuck Zegar