CSUN Shines on the Central Coast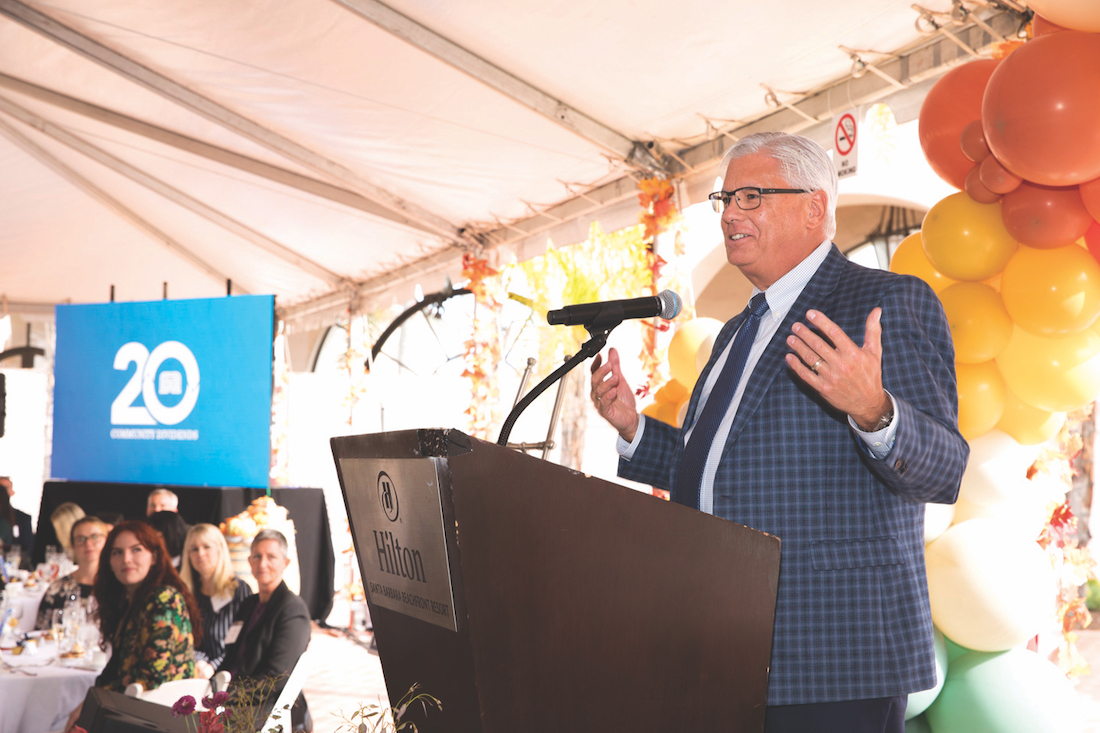 George Leis has been a prominent business and civic leader in Santa Barbara for decades. But he readily admits he left at least a piece of his heart in San Fernando. The Valley, that is.
"I wouldn't be the person I am today if I hadn't gotten an amazing education at Northridge," the president and chief operating officer of Montecito Bank & Trust says, referring to California State University, Northridge.
It is called Matador pride, a passionate sense of gratitude for the educational grounding and life lessons that has made CSUN a defining experience, particularly for students who, like Leis, are the first in their families to attend college. And like Leis, CSUN alumni typically carry an ethos of community engagement wherever their careers have taken them.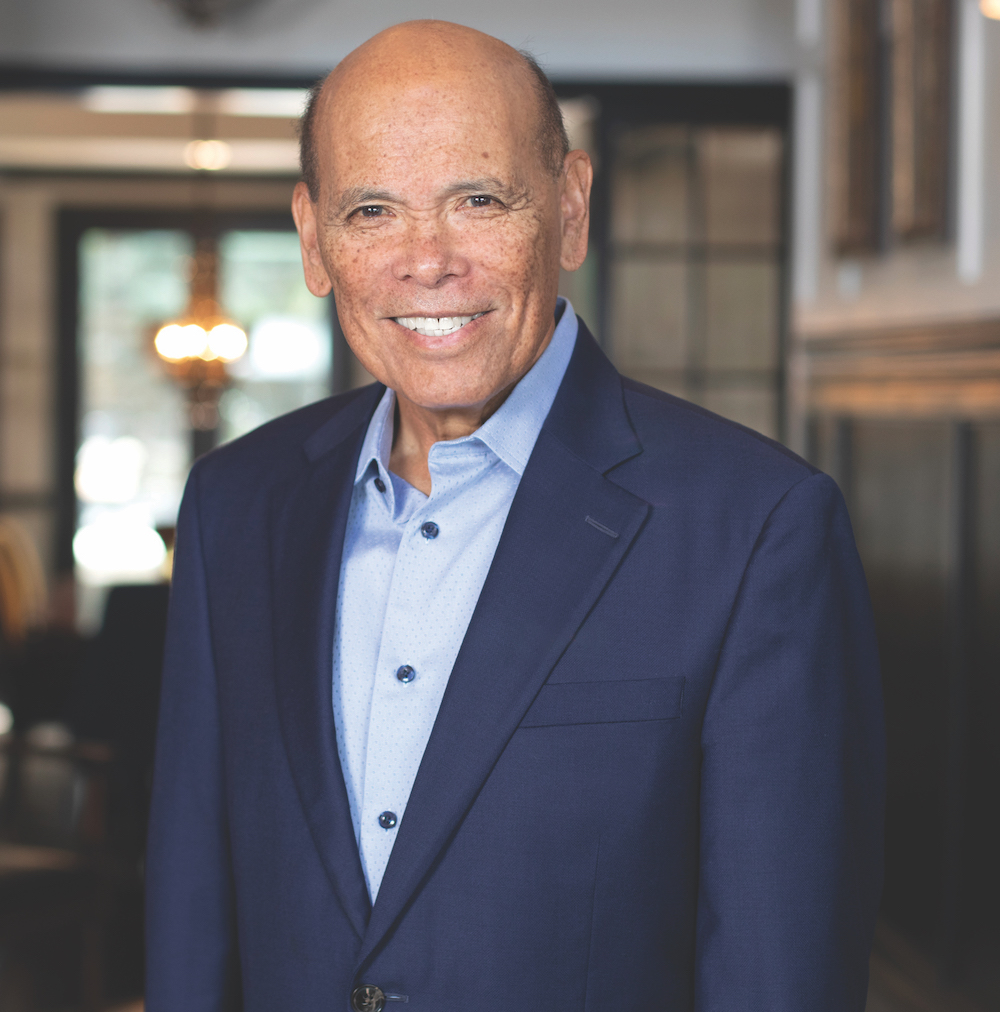 Founded in 1958, CSUN has produced 400,000 graduates, with a disproportionately high ratio rising to leadership roles in business and public service, the arts and science, in California, across the United States, and around the world. The university has nurtured lifelong bonds with them through informal networks and official alumni chapters.
Graduates have formed chapters based on ethnic background, including Armenian, Black, and Latino; their majors and professions; shared experiences like military service; and yet less so by the traditional structure of college alumni associations – geography. Of CSUN's 22 alumni chapters, only three are city specific: New York, Washington D.C., and London.
Leis wants to change that by building an active network of Matadors in Santa Barbara. More than 3,600 CSUN graduates live in Santa Barbara County, including several fellow prominent figures. Leis's own boss, Montecito Bank & Trust Chair and CEO Janet Garufis, earned her bachelor's and master's degrees at CSUN. As an undergraduate, Garufis worked as a bank teller. Today, she is one of the top female bank executives in California.
"Isn't it ironic that both of us graduated from CSUN," Leis says. "Here in Santa Barbara are two alums at the same bank which cares deeply about the community."
Among other distinguished residents who are involved in the alumni network initiative is Gina Carbajal, a longtime nonprofit leader who is the regional director for the Special Olympics Southern California. She likes to note that she was a Matador at San Gabriel High School east of Los Angeles, then a Gaucho at the University of California, Santa Barbara, before returning to her Matador roots to earn a Master of Public Administration from CSUN.
Carbajal participated in a mid-career graduate program in which CSUN held weekly classes in Santa Barbara, and she has an enduring appreciation for CSUN's commitment to offering working professionals, even outside L.A., options to achieve their educational goals and help further their careers.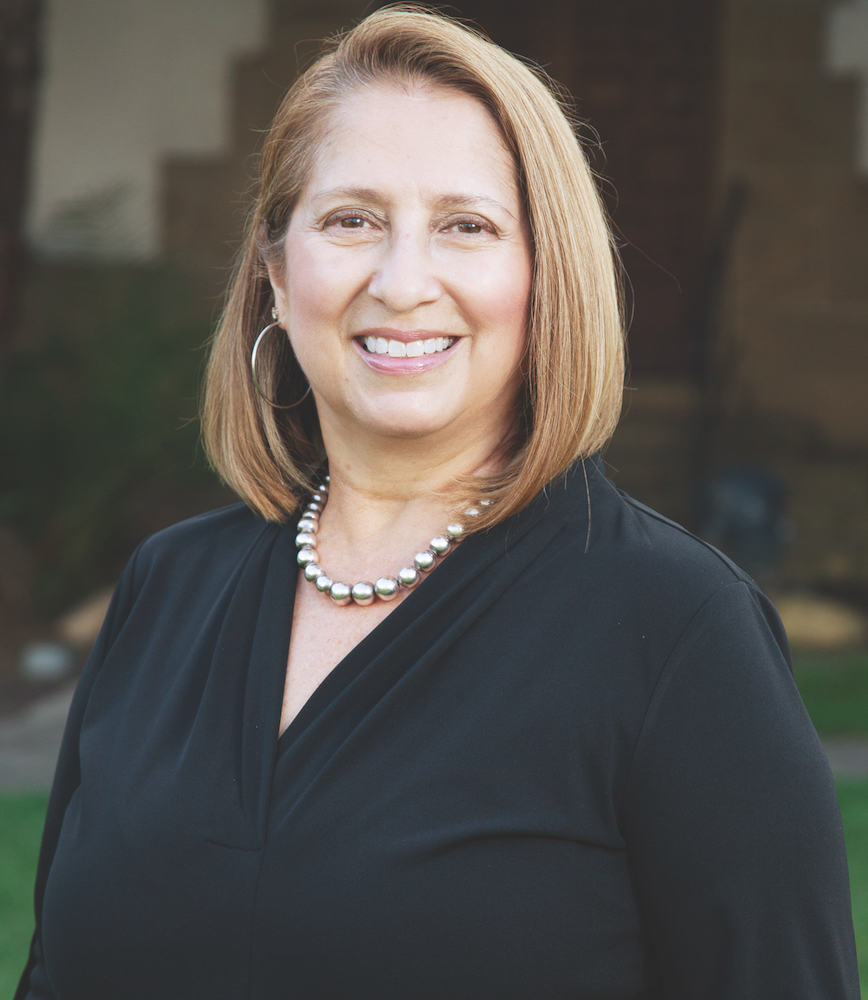 "Of course, I love the U.C. system, too, but it doesn't always allow that flexibility for individuals who aren't your traditional students," Carbajal says.
Her fellow students included county government officials, law enforcement officers, and firefighters. Bernard Melekian, a 50-year veteran of public service, who retired as Santa Barbara police chief in July, earned his MPA in the CSUN program. (He also earned his bachelor's degree from CSUN and a doctorate in planning, policy, and development at USC.) Retired Santa Barbara County Fire Chief Eric Peterson attended CSUN's MPA program too.
"In a heartbeat, I would recommend the program, and I did," says Carbajal, whose daughter also got her MPA while living in Santa Barbara. "Beyond the education, I built strong relationships that exist to this day, whether it's in a working capacity or just friendship." Earlier that day, in fact, Carbajal got a call from Santa Barbara City Council Member Eric Friedman, who was in her CSUN cohort.
Milt Valera, a CSUN alum and major benefactor, has homes in L.A. and Santa Barbara. He sees the potential to form a broader cohort of CSUN graduates from different programs and generations to build a community that supports each other and elevates CSUN's visibility on the Central Coast. There's no shortage of great state schools in the area, from UCSB to Cal Poly San Luis Obispo to CSU Channel Islands in Ventura County, but Valera doesn't see it as encroachment.
"There's more than enough room. It's not really direct competition as much as it's a function of telling CSUN's story," he says. That story centers on the university's commitment to social and economic equity and its record of academic excellence that fosters upward mobility for students from low-income, traditionally disadvantaged families.
Several years ago, Valera hosted a well-attended CSUN fundraiser in Santa Barbara, and Leis now wants to connect alumni more regularly and in a variety of ways, including career mentoring and networking. As a first step, he organized a visit by CSUN President Erika D. Beck to meet with alumni and key Santa Barbara movers and shakers.
Beck is familiar with the Santa Barbara community – and vice versa – from her time as head of CSUCI. Leis was serving as chair of the CSUCI Foundation Board at the time and found her to be an inspiring leader. When Beck moved over to Northridge, Leis says he "jumped at the opportunity" to join the CSUN Foundation Board, his second term as a board member at his alma mater.
So, in addition to his myriad professional and civic commitments, Leis has answered the call to spearhead CSUN's awareness-raising effort in Santa Barbara, saying, "There is a small group of us who said, 'Hey, our love and passion for Northridge is real, so how can we help?'"
It's undoubtedly an endeavor he will pursue with all his heart.
Donate now!
www.csun.edu/foundation
(818) 677-4400
President: Nichole Ipach
Mission
California State University, Northridge exists to enable students to realize their educational goals. The University's first priority is to promote the welfare and intellectual progress of students. To fulfill this mission, we design programs and activities to help students develop the academic competencies, professional skills, critical and creative abilities, and ethical values of learned persons who live in a democratic society, an interdependent world, and a technological age; we seek to foster a rigorous and contemporary understanding of the liberal arts, sciences, and professional disciplines, and we believe in the following values.
Begin to Build a Relationship
We know you care about where your money goes and how it is used. Connect with this organization's leadership in order to begin to build this important relationship. Your email will be sent directly to this organization's Director of Development and/or Executive Director.