Extended Family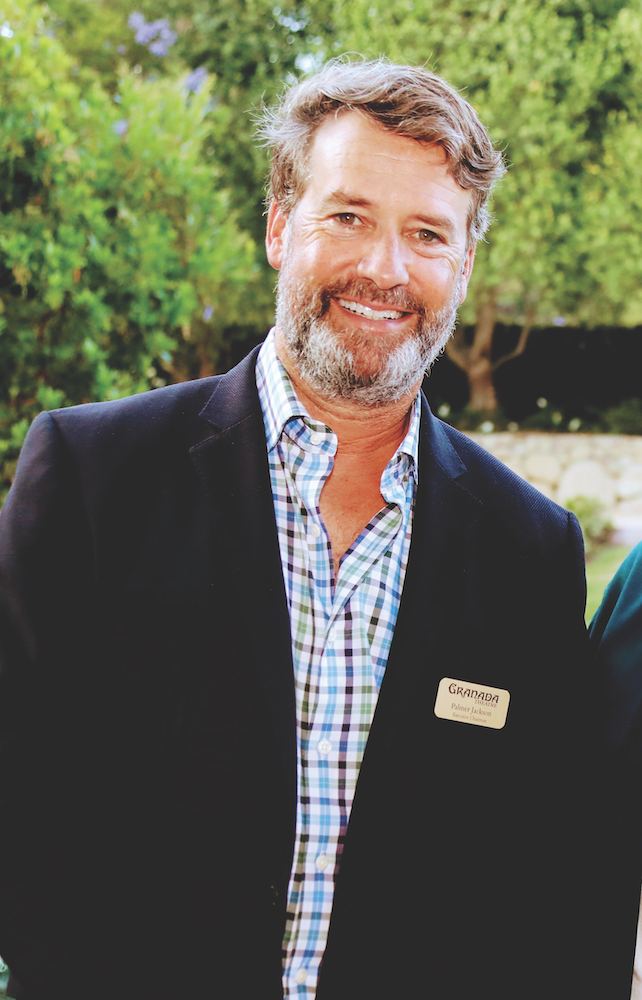 Palmer Jackson Jr. comes by his fondness for philanthropy honestly. In fact, the concept of giving back through donating dollars and volunteer time has been passed down through the generations like a valuable heirloom or a middle name, a part of the fabric of the family. 
The Montecito native was just 13 years old in 1978 when his father, Palmer Jackson, Sr., created the Ann Jackson Family Foundation, named in honor of Senior's mother, who provided the initial seed money to continue Ann and her husband Charles' philanthropic commitment in perpetuity. Ann Gavit Jackson herself was already a second-generation philanthropist as her father, Palmer Jr.'s great grandfather E. Palmer Gavit, an early settler of the area, who for 23 years owned the property now known as Lotusland, was one of the founders of the Santa Barbara Foundation.
Palmer Jackson, Sr., not only ran the foundation and helped to dramatically increase its endowment, but also served on numerous nonprofit boards all over town. Palmer Jr., his two brothers, sister, and two cousins got involved in the family foundation early and have kept at it all their lives.
"The foundation was the catalyst for us to learn about so many nonprofits in Santa Barbara, which has more nonprofits per capita than any other city in the country," he says. "The foundation makes grants to about 150 organizations around town so we really got to know quite a few of them. Then we followed in my dad's footsteps by joining a bunch of different boards ourselves."
Over the years, Palmer Jr. has donated thousands of hours on the boards of the Cate School and the Santa Barbara Boys & Girls Club as well as indulging his passion for culture and the arts by joining the boards of the Museum of Natural History – he's a lifetime trustee – and the Lobero Theatre.
Now Jackson not only serves as the managing trustee of the Jackson Family Foundation – his dad is still an active member at age 92 – he's also the chairman of the Granada Theatre's Board and recently joined the Santa Barbara Symphony's board.
Why such a passion for the arts?
For one thing, Jackson is himself a musician, still getting together regularly with the Doublewide Kings, his band of 20 years, who play gigs for benefits as well as clubs and theaters all over town, including the Lobero.
"Of course I'm going to care a lot about music and the arts. That's just natural," he says.
But Jackson also considers culture and the arts as essential, something as admirable and important as human services, to continue to prop up the philanthropic sector.
"The thriving arts community is part of why people move here in the first place and stay for a long time," he says. "We have a way outsized quality of arts in town, and that attracts a lot of the more philanthropically oriented people. That helps everybody in turn because once they're living here, they support lots of other nonprofits, giving to health services and education and food organizations – whatever else they care about. It's not a zero-sum game."
During the pandemic, Jackson's love for the arts propelled him to put forth an even greater effort to protect presenters and arts organizations in town from the economic ravages of the COVID closures, stepping up his own giving in emergency grants to encourage colleagues to do the same. It's part of the reason why every single arts and cultural organization in town survived the pandemic and have reopened their doors – something not every town can say.
Now, more than four decades since his first introduction to philanthropy through his family's foundation, a great number of Jackson's friends have joined the ranks as board members, nonprofit executives, and arts organization staffers he's served with over the decades.
"There are so many interesting and powerful people and we forged a lot of relationships doing the work together," he says. "I've gained a lot of good friendships."
You might even think of them as extended family.