From the Tragedy of the Oklahoma City Bombing Was Born a Human-Canine Bond That Relentlessly Saves Lives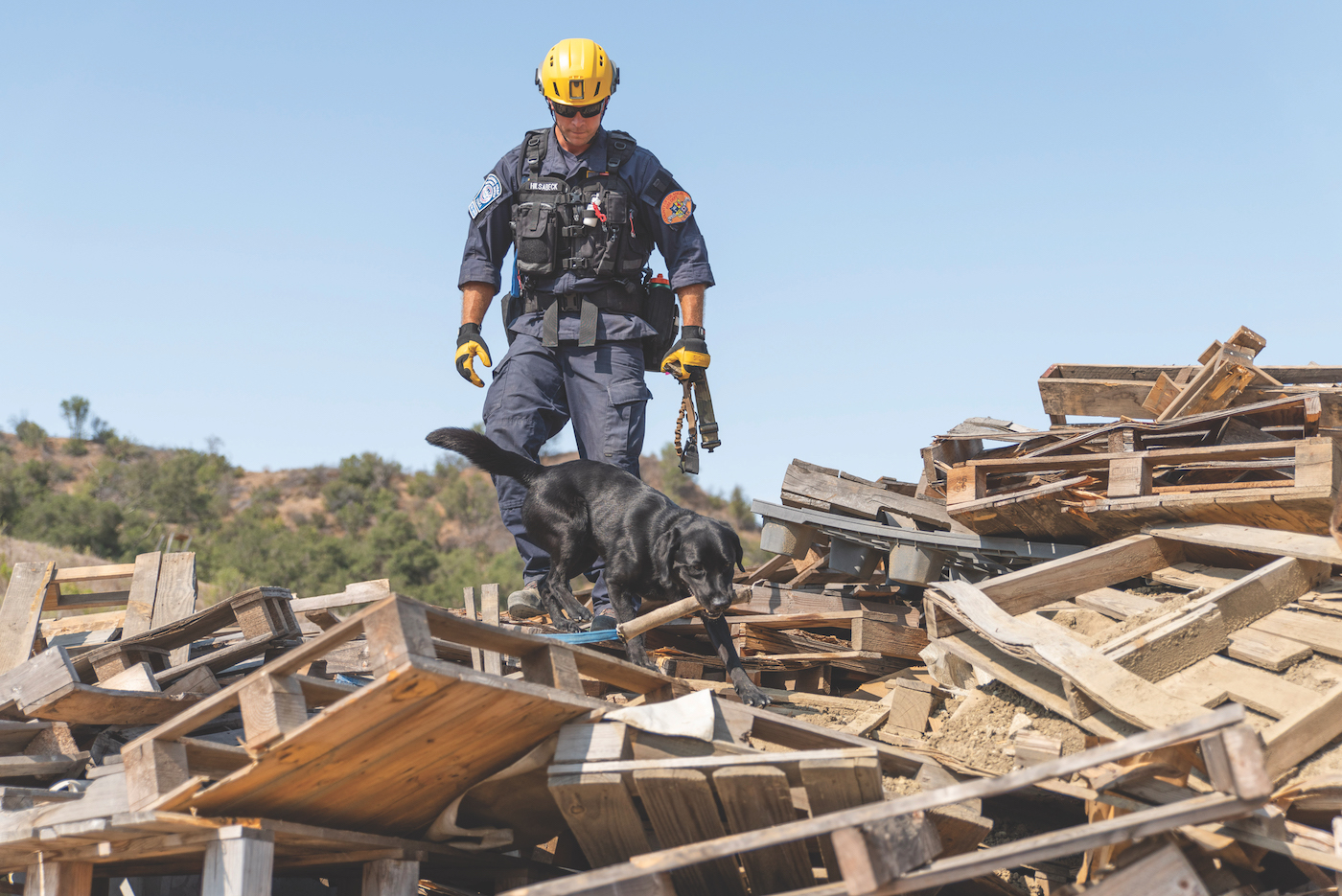 When two children got lost during a hike in rural New York with oncoming rain commingling with the darkening night, it wasn't drones or thermal heat sensors that found them. It was Luka, a Belgian Malinois search dog. His enthusiastic signal led his handler away from the search area to a steep ravine, where they were found in the dark, cold but unharmed.
It was only a few years earlier when Luka himself needed rescuing. Found by an animal control officer in Central California as a stray, a rotating host of temporary owners deemed Luka "un-adoptable." That is, before the National Disaster Search Dog Foundation found him.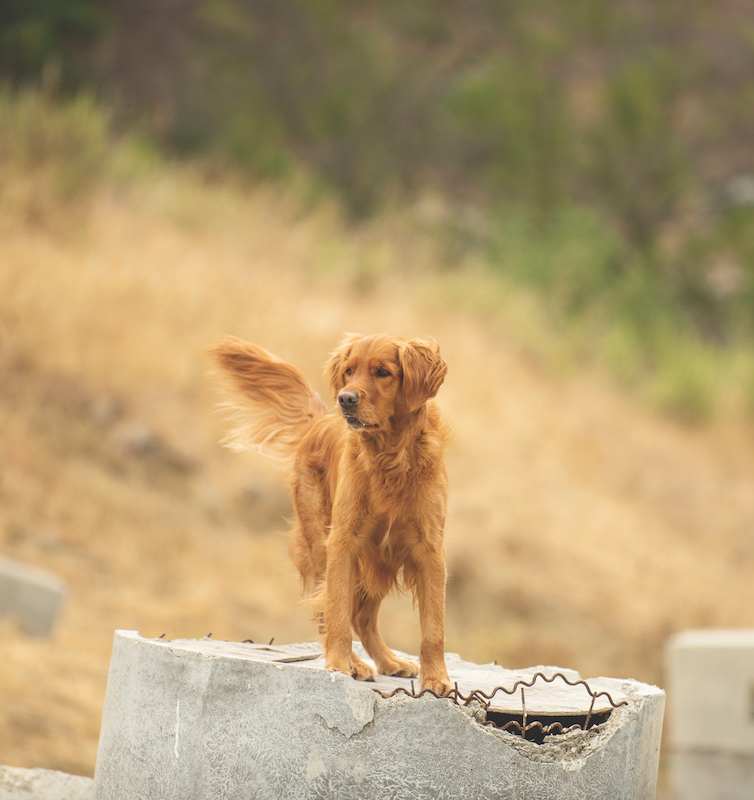 The National Disaster Search Dog Foundation is unlike any other organization in the U.S., having pioneered a model that has helped hundreds of dogs, created highly skilled search teams, filling a critical need by pairing the rescued with rescuers.
Teams have been part of search-and-rescue efforts including 9/11, earthquakes in Haiti, the Camp Fire (in the Sierra Nevada Mountains; this was the deadliest and most destructive fire in California's history) and the deadly mudslides in Montecito in 2018.
Oddly, certain behavioral traits that often make dogs poor pets make for great rescue dogs.
"These dogs won't quit," says Denise Sanders, senior director of communications and handler operations. "We look for those that are super high energy, toy obsessed, and have laser-like focus on the job at hand. That's what you need to ensure resilience during deployments when there's difficult terrain and rough conditions."
The foundation combs shelters, finding dogs that train for up to 12 months at their 145-acre National Training Center in Santa Paula, California, and are teamed with first responders across the nation to complete their certification. The foundation also provides a lifetime commitment of care for the dog and ongoing training for handlers.
"The reason that these search teams are able to do this work so well is because of the relationship between handler and dog," Sanders says. "Our handler training program focuses on the depth and longevity of that bond, building on the historical foundation that humans and dogs have always partnered and been companions."
This vision was born in 1995, when founder Wilma Melville combed through the rubble of the Oklahoma City bombing with her search dog, Murphy. That harrowing experience made her realize the need for more highly trained search teams.
She started with the goal of training 168 certified canine disaster search teams to honor the 168 victims of the bombing. The foundation exceeded that goal in 2020 and has now trained and certified more than 229 teams, with 84 currently working across the country assisting with landslides, missing persons, and collapsed structures this year alone, including 21 in the Los Angeles area (12 in the Bay Area and 57 across California).
Mission
Our mission is to strengthen disaster response in America by rescuing and recruiting dogs and partnering them with firefighters and other first responders to find people buried alive in the wreckage of disasters.
Begin to Build a Relationship
We know you care about where your money goes and how it is used. Connect with this organization's leadership in order to begin to build this important relationship. Your email will be sent directly to this organization's Director of Development and/or Executive Director.
Watching the Search Dog Foundation grow from a small group of ardent volunteers into the nationally recognized organization it is today has been an inspiration and an honor.
As a longtime philanthropist and volunteer for many organizations through the years, the sense of passion and perseverance and collective drive toward reaching a goal is one of the hallmarks of a great group of people united for a cause. The Search Dog Foundation's staff, Board of Directors, volunteers, and many supporters across the country have an insatiable need to keep growing and improving their work and the services provided.
As a team, we know we will continue to strengthen disaster response in this country. Together, we can make a difference in the lives of so many – both human and canine.
What We Need: Future Canine Heroes For America
The frequency and strength of recent disasters are stark reminders that they can strike at the heart of any community. In the search for victims, a search dog's remarkable nose and hard-earned skills mean the difference between days versus minutes, lost versus found, uncertainty versus hope. The National Search Dog Foundation (SDF) works diligently to ensure canine search teams across America can deploy at a moment's notice when needed, which includes preparing the next generation of canine heroes.
From the day they arrive on campus to the day they are paired with first responders, SDF spends approximately $60,000 to train a search dog over 10 to 12 months.
SDF is raising $1,020,000 to train the next search dog graduates. Donors at $20,000 and above can become sponsors of a search dog in training, receiving updates on their progress and milestones throughout their career. Sponsor one or even a pack of canine heroes to be Part of the Search!
Key Supporters
BOARD OF DIRECTORS
George Leis – Board Chair
President and COO,
Montecito Bank & Trust
Richard Butt – Board Vice-Chair
Retired EVP, Executive Creative Director, VMLY&R
Mike J. Diani – Secretary
President, Diani Building Corp.
Christine DeVries
Management Consultant
Robert Harris
Battalion Chief, Los Angeles
County Fire Department
George R. Haynes, Ph.D.
CEO, National Disaster
Search Dog Foundation
Crystal Wyatt
Leadership in Board Governance and Creative & Sustainable
Philanthropy