Reaching Higher Together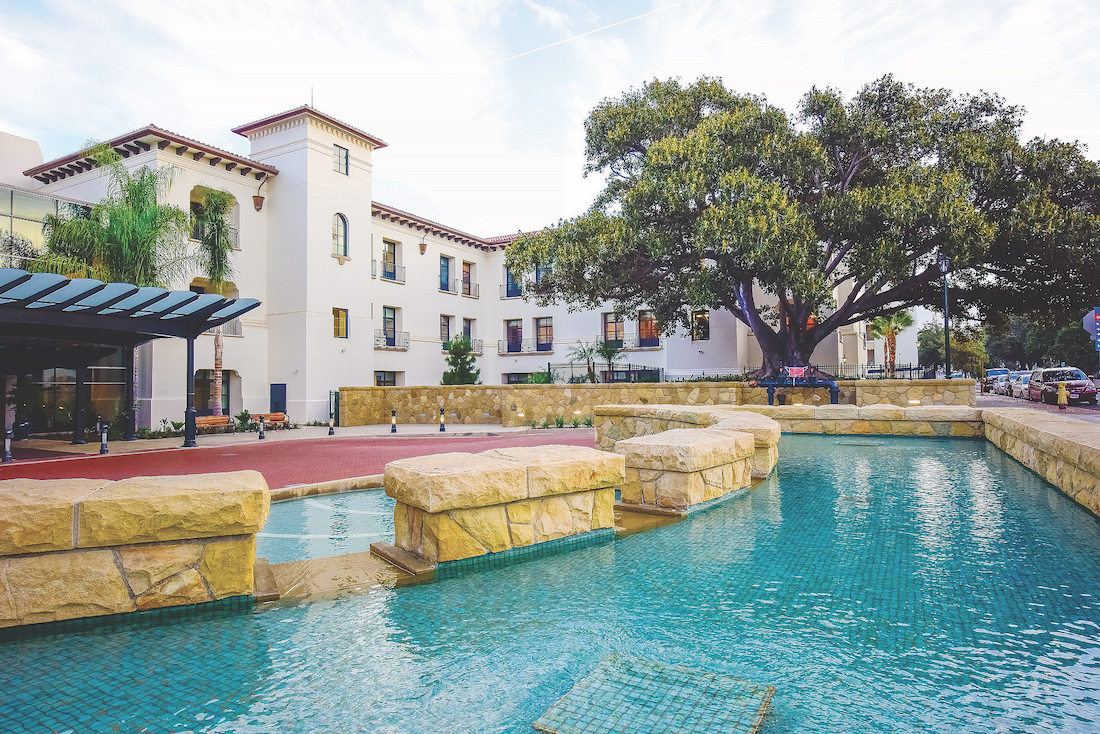 "Through all types of natural disasters, historic challenges, and emergencies, the doors to Santa Barbara Cottage Hospital (SBCH) have been open for more than 130 years and today we continue to grow and serve our region," says David Dietrich, Cottage Health's Vice President for Advancement.
Cottage Health is a family of inpatient and outpatient facilities and services, including hospitals in Santa Barbara, Goleta, and the Santa Ynez Valley, and outpatient clinics and urgent care centers spanning the Tri-Counties. The health system also offers online care with Cottage Virtual Care at cottagehealth.org/virtualcare.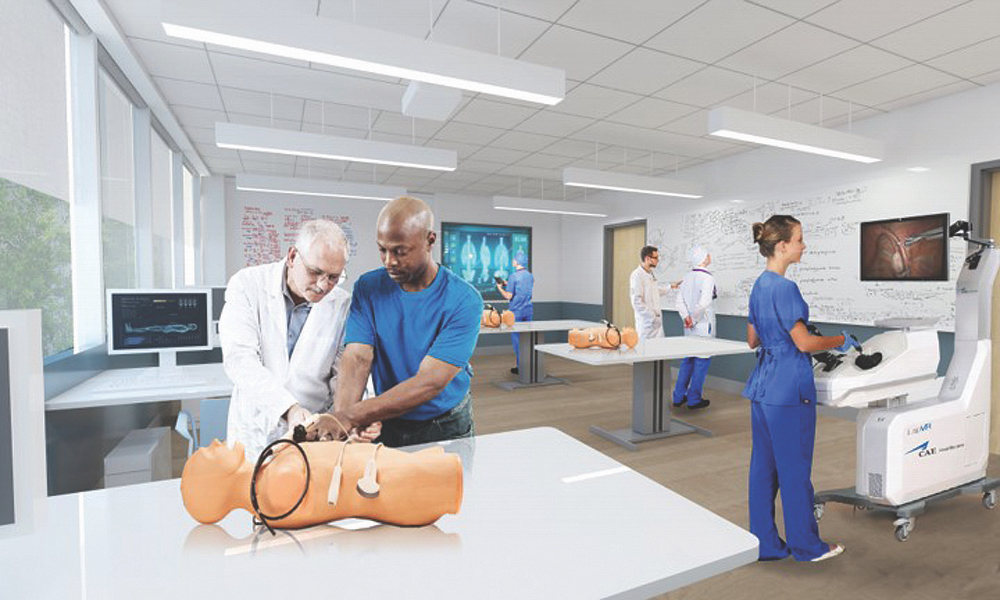 In the spirit of the 130th anniversary, SBCH Foundation is reaching out to its many friends in the community, culminating a six-year effort to raise $130 million in support of excellence and innovation at the not-for-profit hospital. Reaching Higher Together: The Cottage Health campaign for excellence is led by a task force of volunteers co-chaired by Jelinda DeVorzon and Greg Faulkner.   
At the time of publication, the campaign had raised more than $121 million. But Dietrich notes that Cottage will continue to encourage the community to join the Reaching Higher effort. "Our objective is to meet and exceed our goal because the cost of priority programs to support patients, families, and caregivers continues to increase – especially during the pandemic. We are always aware that the work of excellence is never done," he says.
Funds raised so far are already making an important impact. Through the generosity of community supporters, Cottage has been able to offer scholarships to more than 125 students pursuing careers in nursing. The expansion and renovation of the SBCH Emergency Department and Trauma Center is well under way, thanks to generous support. With an updated design and workflow, the ER will expand capacity for care from 44,000 patient visits annually to more than 70,000 per year when the project is completed in late 2023.
Reaching Higher Together is also enabling Cottage to open new doors. Generous donations helped the hospital open the new Cottage Family Suites, a fully renovated building with 12 furnished apartments available for patient families from out of the area who need a place to stay while their loved one is receiving critical care.
The Campaign is also making it possible for Cottage to invest in its Graduate Medical Education program, and in an upgraded, state-of-the-art simulation training center – ensuring that caregivers can continue to practice and refine skills in a safe teaching and learning environment.
"This campaign and the support of our friends and neighbors is helping Cottage provide access to the best health care in the nation for people in this region, so they don't need to travel elsewhere to get the best," Dietrich says.
Donate now!
www.cottagehealth.org
Contact:(805) 324-9929
Cell (805) 448-0293
Director of Development: Magda Stayton
Mission
To provide superior health care for and improve the health of our communities through a commitment to our core values of excellence, integrity, and compassion.
Begin to Build a Relationship
We know you care about where your money goes and how it is used. Connect with this organization's leadership in order to begin to build this important relationship. Your email will be sent directly to this organization's director of development and/or Executive Director.
Where else can one do so much for a dedicated group of healthcare students starting on their careers of service to the various communities in the world, including our own? The effect is widespread and lasting, and of increasing importance.
A New Home for Cottage Rehabilitation Hospital
Cottage Rehabilitation Hospital (CRH) is moving from its current De la Vina Street location to state-of-the-art space on the Goleta Valley Cottage Hospital campus to provide patients with:  
•spacious, private rooms for comfort and healing 
•expanded inpatient and outpatient therapy areas  
•new outdoor aquatic therapy center
•therapeutic and healing gardens
The project will exceed $40M and the Foundations at CRH and GVCH are collaborating to raise at least $15M through the new 'Rebuild & Renew' Campaign.
Generous community participation is essential. 
To learn about giving opportunities and how this campaign will strengthen Cottage's ability to serve our community please call (805) 660-2496 or visit renewcrh.org
Cottage Health Friends List
Susan Christol-Deacon
Thomas Cusack
Jelinda DeVorzon
Gregory Faulkner
Pamela Gann
Roberta Griffin
Hollye Jacobs
Dorothy Largay, PhD
Robin Malone, MD
Peter MacDougall, EdD
Babji Mesipam, MD
Gretchen Milligan
Nancy Nielsen
Robert Nourse
Steve Ortiz
Ernesto Paredes
Gamble Parks
Richard Ponce, MD
Ginger Salazar
Wesley Schooler, MD
Mark Scott, MD
Bhupi Singh
Marshall 'Chip' Turner
Yulun Wang, PhD
Steven Zola