Safety for Those Who Need It Most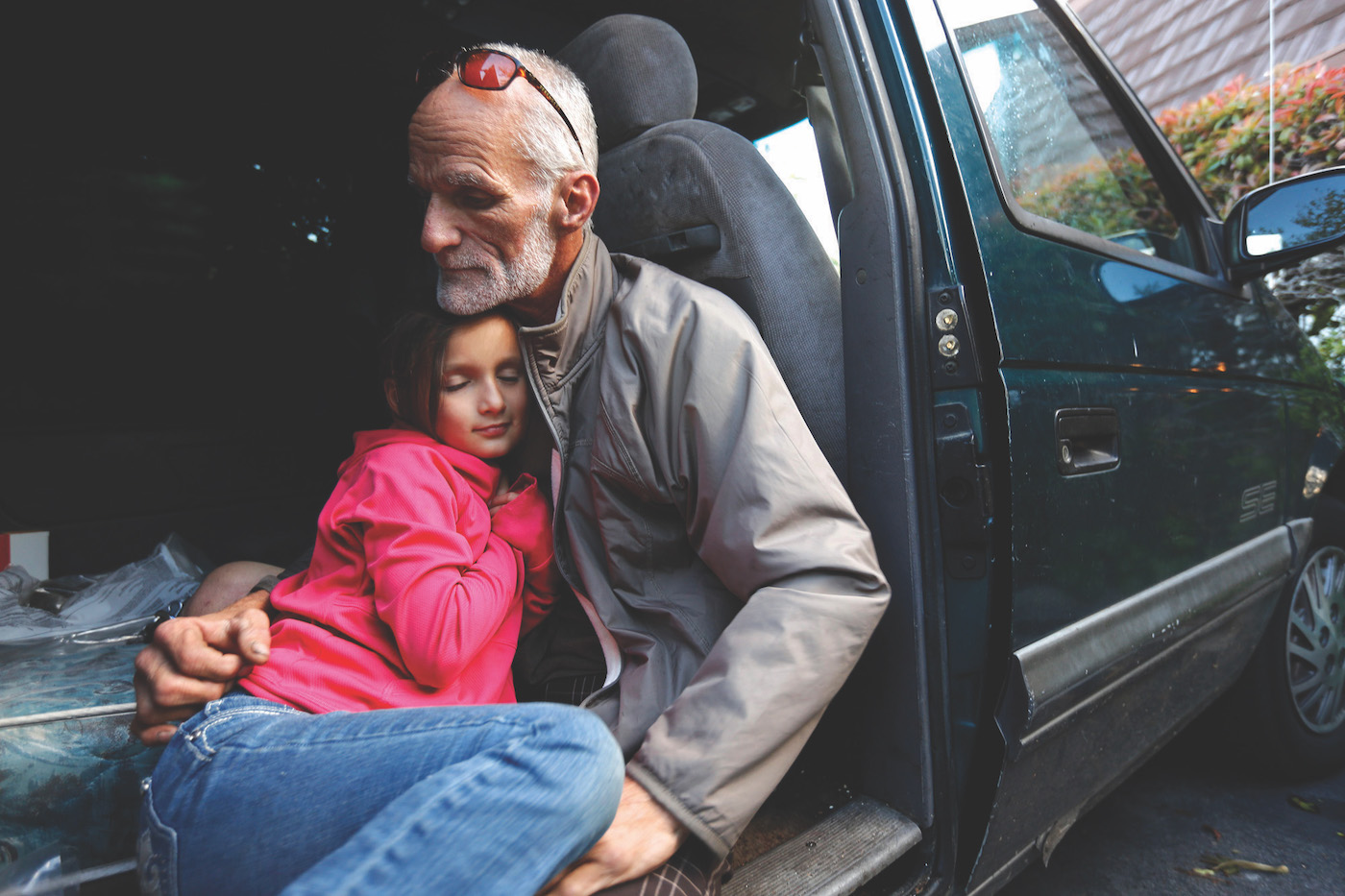 New Beginnings Executive Director Kristine Schwarz swung into action after learning that a nursing home was about to release one of the nonprofit's former clients – a U.S. Navy veteran with debilitating health issues – onto the street.
New Beginnings had helped the unhoused 59-year-old Santa Barbara native get off the streets at the beginning of the pandemic and eventually transition to independent living. When his case worker found him unconscious and unresponsive in his home, he was rushed to the emergency room and eventually to a nursing home for around-the-clock care. Even though the facility deemed him cognitively impaired and unable to take care of himself, they decided to release him to the streets.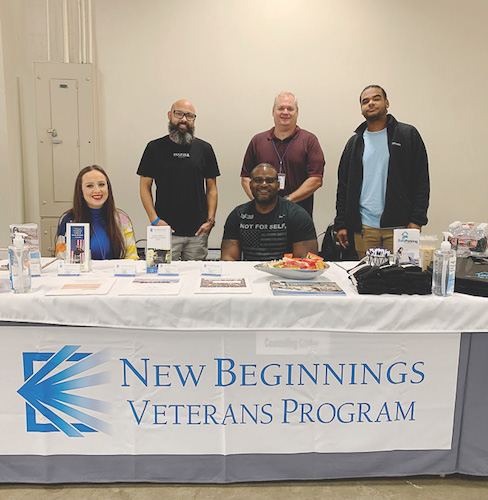 "I called the ombudsman, community care licensing, public health department, adult protective services – then I called the social worker, and I said, 'If you exit him, I'm going to have everybody I can find at your agency within the hour!'" Schwarz recalls.
The facility opted not to release him – a win for New Beginnings and Schwarz, who describes herself as "a fierce advocate" for those who don't have anyone.
"The number of times I have walked into an apartment and found incredible illness and frailty where a person is unable to care for him or herself is more than I would like to think exists, but I don't know of any other way to support our staff and understand the depth of need other than getting involved at that level," says Schwarz, who has led the organization for 11 years. "All of our leadership and program staff triage at that level. We show up. We take care of very difficult cases."
Since its inception over five decades ago, New Beginnings has remained a safety net for society's most vulnerable: Those dealing with homelessness and severe and persistent mental health issues who cannot get help anywhere else.
Sometimes the hours are long and the work thankless, but Schwarz and her team press on. The mission "to provide quality, affordable counseling, shelter, case management, and education that strengthen our community and provide our clients with the ability to lead healthy and productive lives" remains their driving force.
New Beginnings offers several programs, including affordable counseling on a sliding scale to those who don't otherwise have access, safe parking, and rapid rehousing for those temporarily living in their vehicles, and supportive services for veterans. Last year, the organization provided over $1 million in direct financial assistance to its clients. Through its various programs, the nonprofit served 1,435 individuals and helped 120 homeless secure housing.
Donate now!
Matching Challenge
Through January 31st, donors are invited to match the generous $25,000 matching gift from Sandy Schoolfield and Jon Kechejian for the relocation and expansion of our south county office towards our need to raise $250,000 for this effort.
Mission
We provide mental health counseling to low-income community members and end homelessness for individuals, families, and veterans throughout Santa Barbara County. Through four core programs, we serve approximately 2,000 people each year.
Begin to Build a Relationship
We know you care about where your money goes and how it is used. Connect with this organization's leadership in order to begin to build this important relationship. Your email will be sent directly to this organization's Director of Development and/or Executive Director.
My husband, Jon, and I believe that New Beginnings provides many vital services to the homeless and underserved mentally ill in our community through a host of successful and nationally recognized programs. They could do an even better and more efficient job if they could consolidate their outdated office space that is currently spread out in several locations into one location better designed to support their programs. Jon and I are glad to support this important initiative to help New Beginnings relocate into much needed new office space."

One Roof
In 2023, New Beginnings plans to centralize its main office and bring three locations under one roof in Santa Barbara. To do that, the nonprofit will need a commercial landlord willing to rent to an agency that works with veterans, the homeless, and people struggling with mental illness, and financial assistance from generous donors totaling $250,000.
Donations are also always needed to cover things government assistance won't, like appliances, beds, medical assistive devices, renter's application fees, renter's insurance, and more. New Beginnings Executive Director Kristine Schwarz's other major ask is an appeal to landlords and property managers to help serve the unhoused by making units available for them to rent and live in.
"We need landlords and property managers to work with us," Schwarz says, noting that they have dozens of people housed all over the county who they provide supportive housing retention services for on a daily basis.
New Beginnings reaches out to provide services to members of our community who most need a hand. One of their innovative programs is Safe Parking. My late husband Gary encouraged New Beginnings to write a manual that outlined the details of the program with the intent of sharing it with other cities. That manual and Safe Parking has now gone far beyond Santa Barbara, and is helping hundreds of people. I am pleased to support New Beginnings and all its good works.
Key Supporters
Jacqueline Kurta
President
Dan Engel
Vice President
Ziad Elkurjie
Treasurer
Mark Cardona
Secretary
Steve Baird
Member
Stasia Huiner
Member
Kathryn Keene
Member
Karen Kelly
Member
Diane Pannkuk
Member
Warren B. Ritter II
Member