Seeding a Brighter, Fairer Future for Santa Barbara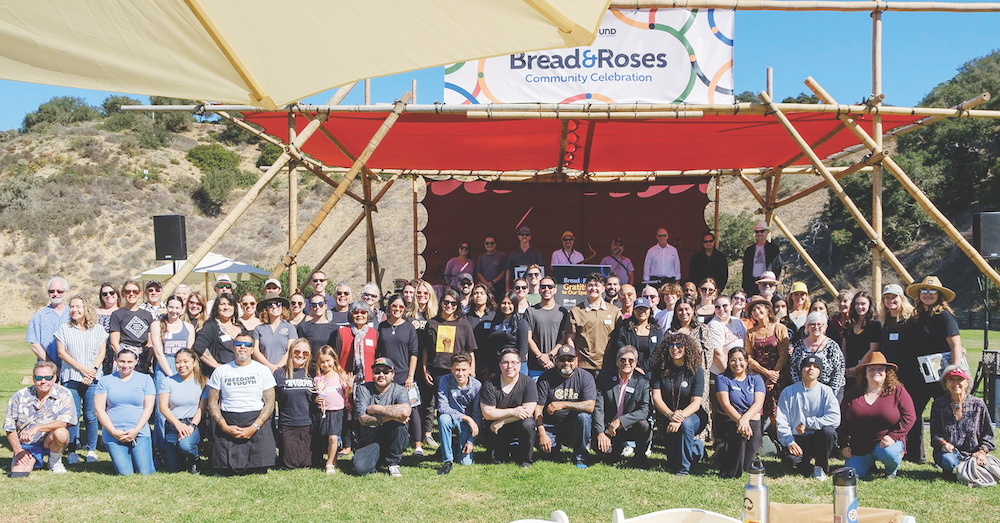 The Fund for Santa Barbara, founded in 1980, has always drawn together diverse communities and organizations with the goal of creating a more just and equitable region.
The organization is its own community foundation focused on "advancing progressive change by strengthening movements for economic, environmental, political, racial, and social Justice."
Through the long tail of COVID and the racial reckoning sparked by the murder of George Floyd, The FUND has experienced an inspiring burst of mission momentum.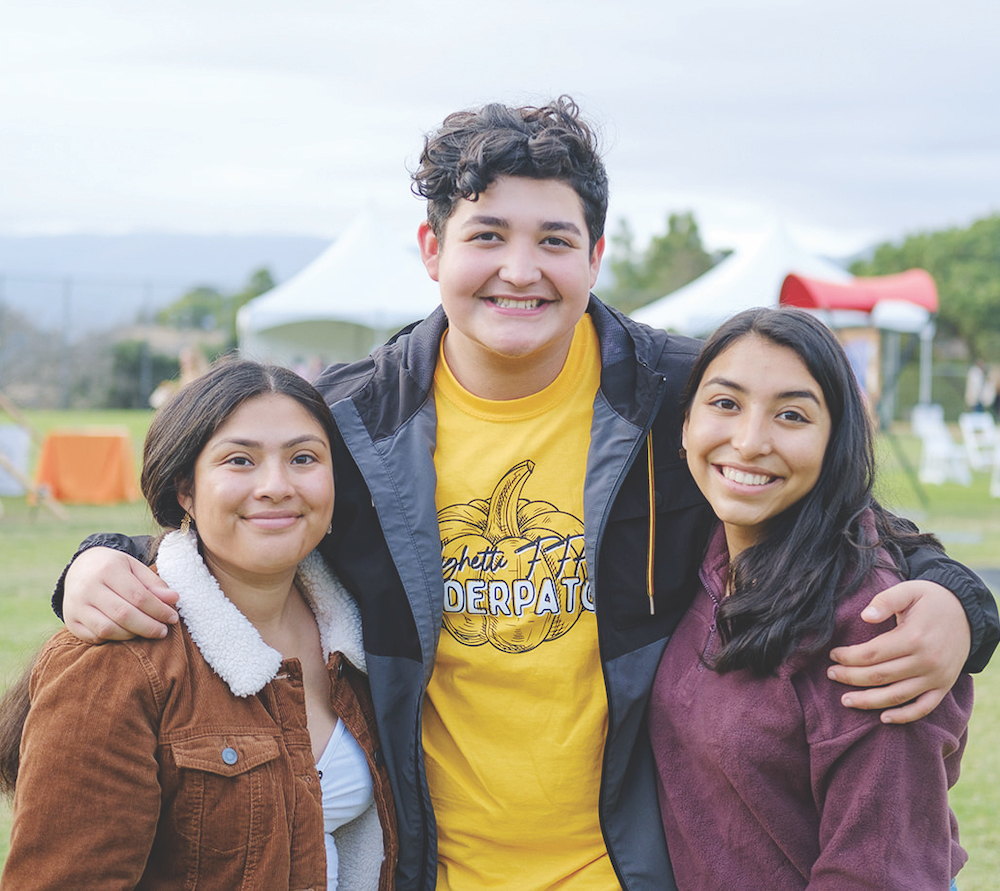 In late 2021, for example, The FUND partnered with UC Santa Barbara's Blum Center on Poverty, Inequality and Democracy, and USC's Equity Research Institute to release the first of its kind Central Coast Regional Equity Study, a comprehensive report which provides qualitative markers on inequity in the Central Coast Region, and how we can begin a path forward in collectively addressing these regional inequities.
"We know we live in a very expensive area and what that does to workers in terms of housing access and other issues," says Alina Rey Keswani, The FUND's development and communications manager. "Addressing that inequality takes an all-hands-on-deck approach that is not limited to the nonprofit sector."
It's a non-traditional approach to giving echoed in The FUND's motto, "Change, not Charity," Rey Keswani points out. "We don't want to just throw money at something. We want to provide funding, tools, and non-monetary support that will actually effect change."
The FUND's approach is to support organizations led by local leaders that are united in their search for a solution to the same problem.
"Communities directly experiencing inequity or injustice don't need people coming in from out of town to tell them what they need," Rey Keswani says. "We get behind local leaders in the community who are already seeking change and help them to make that change. It must be a constituency lead project."
The FUND also recently launched its Mickey Flacks Social Housing Fund, which is named after the fund's benefactor who passed away in 2020. The program provides up to $5,000 in grant money to groups advocating for affordable and fair access to housing in Santa Barbara.
"To honor her memory, we have established a donor-advised fund to issue grants to address housing justice," Rey Keswani says, "used to support organizations advocating for and actively leading social housing justice campaigns in Santa Barbara County."
Another major benchmark was met when The FUND launched its Youth Making Change philanthropy program to train teenagers from ages 13 to 19 in the grant-making process. The program is modeled after The FUND's grantmaking committee and draws from applications to selection boards in both South and North Santa Barbara County.
"We really see ourselves as not the leaders but the people supporting the leaders of the movement," Rey Keswani says. "What we grant is intentional. Often seed funding that provides support to groups that wouldn't otherwise have that. It gives us a unique power to bring people together and generate support for social change."
Donate now!
www.fundforsantabarbara.org
(805) 962-9164
Development & Communications Manager: Alina Rey Keswani
Mission
Advancing progressive changes by strengthening movements for Economic, Environmental, Political, Racial, and Social Justice.
Begin to Build a Relationship
We know you care about where your money goes and how it is used. Connect with this organization's leadership in order to begin to build this important relationship. Your email will be sent directly to this organization's director of development and/or Executive Director.
We appreciate that The FUND not only provides critical funding and tools to local progressive organizations that do the heavy lifting, they demonstrate an understanding of intersectionality and model personal and organizational integrity through their processes. The FUND for Santa Barbara truly walks their talk. We value and continue to support The FUND because of their powerful, challenging, relentless drive to make ours a more just, equitable, and inclusive community.
Help Create and Sustain Systemic Change
Every tax-deductible donation to The Fund helps to advance progressive change by increasing our capacity to build movements for economic, environmental, political, racial, and social justice. Every contribution, no matter the amount, helps us sustain and build on our work.
Our work is only possible because of the support of more than 1,000 donors who make a difference each year.
Key Supporters
Jean Kaplan
Harriet Eckstein & Alan Irwin
Anna DiStefano & Deborah Karoff
David Landecker
Alice O'Connor
Ted Rhodes & Joni Pascal
John & Gloria McManus
Sara Miller McCune
Maryanne Mott
Linda & Dennis Fenton
Natalie Orfalea
Gail Osherenko
Sheila & Jim Davidson
Dick Flacks
Susan Rose
John & Suzanne Steed
Dale Zurawski & Geoff Slaff
Atterbury Foundation
Hutton Parker Foundation
James Bower Foundation
Santa Barbara Foundation
Wood Claeyssens Foundation