Stepping up Then and Now: Santa Barbara Foundation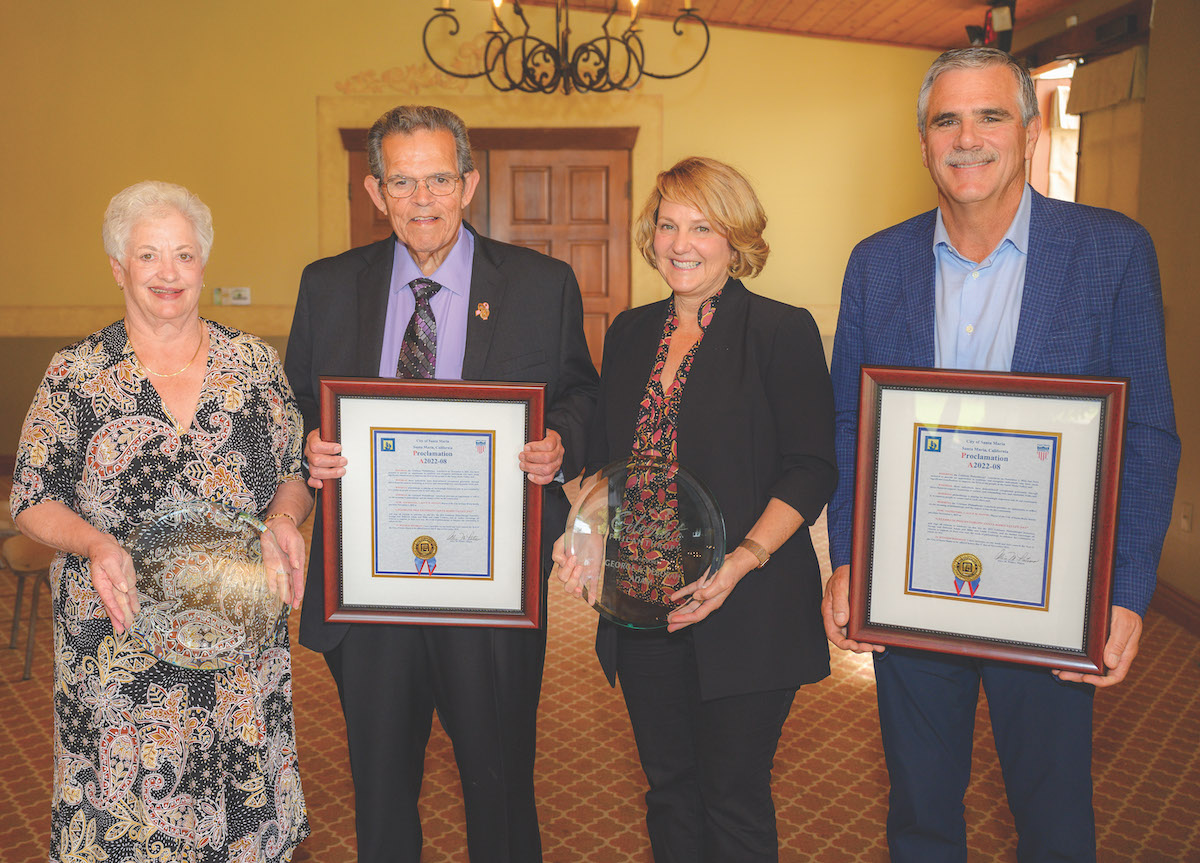 With nearly a century of experience serving the Central Coast, the Santa Barbara Foundation (SBF) has always been there when our community needed it most. From world wars, the Great Depression, droughts, fires, and through the pandemic, SBF has remained flexible and constant in its work to care for Santa Barbara County. 
In the spring of 2020, when schools, businesses, governments, and nonprofits were struggling to respond to a new kind of virus, the Foundation moved quickly, in partnership with other funders, to offer emergency grants to local organizations whose income stream – perhaps even their existence – was on the line. Over the next 15 months, SBF disbursed $5.8 million to keep the lights on for social service centers and front-line support across the region.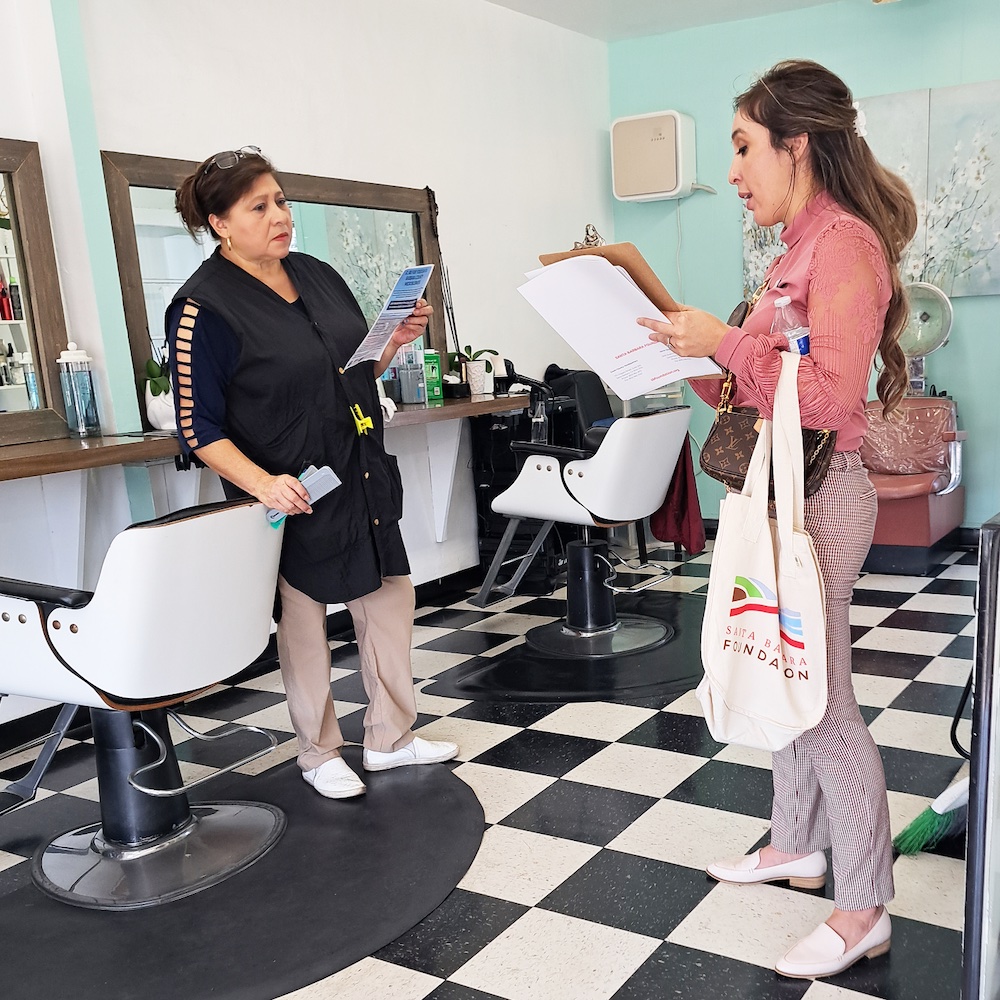 This nimbleness was a product of SBF's five-year strategic plan, which was launched in 2018 and focuses on addressing basic needs by supporting safety-net services, working families, and strengthening the region's social sector. Having a robust safety net in place for families and the nonprofit community allowed them to quickly pivot to meet the challenges posed by the COVID-19 pandemic.
The Foundation's dedicated staff builds relationships with donors, nonprofits, government agencies, businesses, and everyone in between to understand the needs and mobilize Santa Barbara's collective resources to find solutions. In 2021, SBF, with support from its donors, provided over 2,700 grants totaling over $38 million and is well on its way to providing that level of support in 2022. But beyond dollars, it is the staff picking up the phone, meeting with partners all around the county, making connections and finding solutions.
"We are honored to be among the many nonprofits that the Santa Barbara Foundation supports," says Loretta Johnson, the executive director of Villa Majella of Santa Barbara, a recipient of SBF's 2022 Safety & Shelter Grant Program. "The Santa Barbara Foundation's continued commitment to caring for the most vulnerable members of our Santa Barbara community is making a major difference in the lives of the pregnant women and infants we serve."
Villa Majella is one of numerous nonprofits doing amazing work to enhance lives in the community. It's no exaggeration to say the Foundation has supported nearly every nonprofit and essential community initiative since its start in 1928.
SBF's Vice President of Philanthropic Services Tammy Johnson, who joined the Foundation in the spring of 2022, calls the organization the "community living room," a place where donors, community members, and leaders of its business, nonprofit, education, and civic sectors can gather, "to discuss and problem solve. Collaboration is layered into everything we do."
More Than a Place to Direct Dollars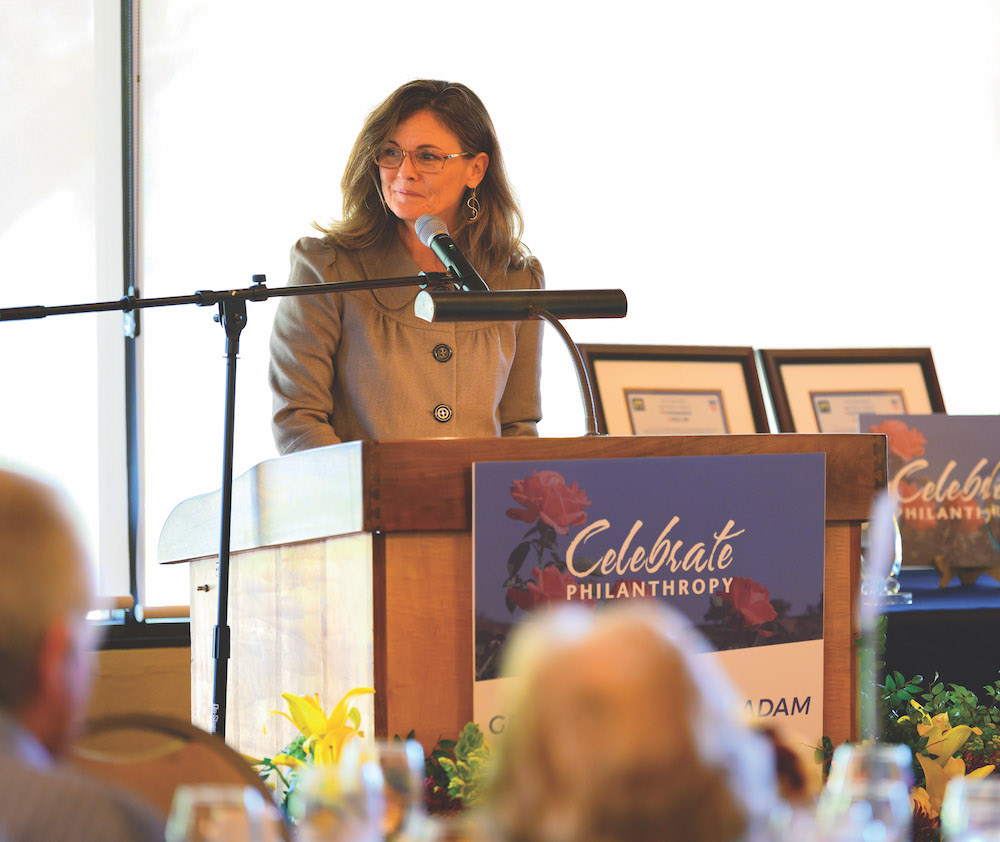 As a community foundation, SBF is a particular kind of communal hub, bringing in new funding from donors as well as disbursing endowment earnings to support everything from legacy organizations to brand new initiatives.
For those looking to make a difference with charitable dollars, partnering with SBF through a donor-advised fund (or DAF) or any of the Foundation's charitable accounts is a force multiplier for both the donor and the community. SBF's network of funders, and deep knowledge of local issues, means it can pool resources and invest more effectively than single donors can.
This service is especially helpful to new Santa Barbara residents, or those who have recently experienced a wealth event. Santa Barbara has an unusually high concentration of both donors and nonprofits, and SBF is committed, as Johnson says, to "providing donors with education and support to help them identify or vet an organization they might want to support."
The Foundation provides educational events for donors known as the Coffee & Conversations series. This series brings together community experts to share on regional challenges and solutions to help make life better for all. Once you make a donation to the Foundation you have access to the resources, knowledge base, and relationships of SBF – including the Coffee & Conversations series.
Partnering with SBF also provides opportunities for socially responsible investing, as the Foundation moves more of its portfolio toward a triple bottom line. More than $20 million has already been invested in environmentally conscious investments since 2019, and this year, according to Johnson, the Foundation has committed to a more comprehensive investing policy. "With this responsible investing policy," she says, "we will be screening any future investments for their effects on climate change as well as DEIA (Diversity, Equity, Inclusion, and Access)."
Building for the Future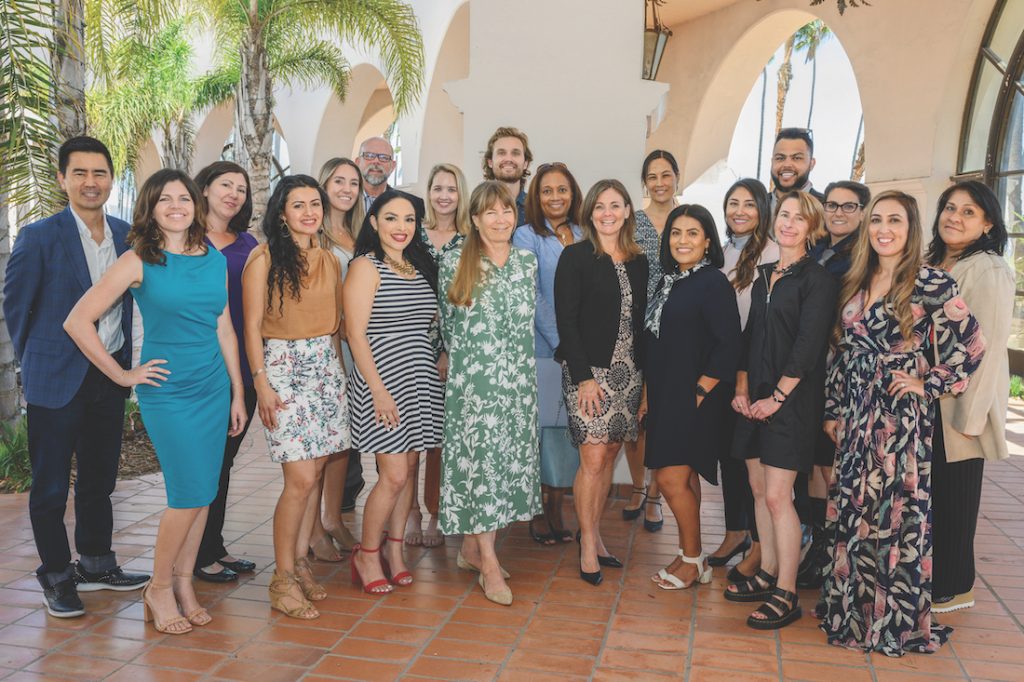 With its finger on the pulse of the community, and its bird's-eye view of county systems and programs, SBF is supporting the social sector at an even higher level.
In 2021, in conjunction with the University of San Diego Nonprofit Research Institute and DataLake, LLC, the Foundation published a rigorous study: The State of the Nonprofit Sector in Santa Barbara County. The paper showcased the community's resilience since 2020, as well as detailed information about the difficulty that arts organizations and nonprofits run by leaders of color, among others, face. The study was a reminder that the health of the more than 2,000 nonprofits in Santa Barbara County is a critical element of the regional economy.
This study, along with the initiatives spearheaded by SBF, points to the Foundation as a hub for social sector innovation, with national, and even global, reach.
SBF's Community Caregiving Initiative (CCI) is an example. As part of its research into how to help caregivers, CCI studied how staff, patients, and family members connected to Marian Regional Medical Center in Santa Maria communicated about medication. It turned out that the linchpin was collaborating with caretakers, and ensuring they had access to the same information as the patient, sometimes by providing it in Spanish. The result? A reduction in patients readmitted to the hospital.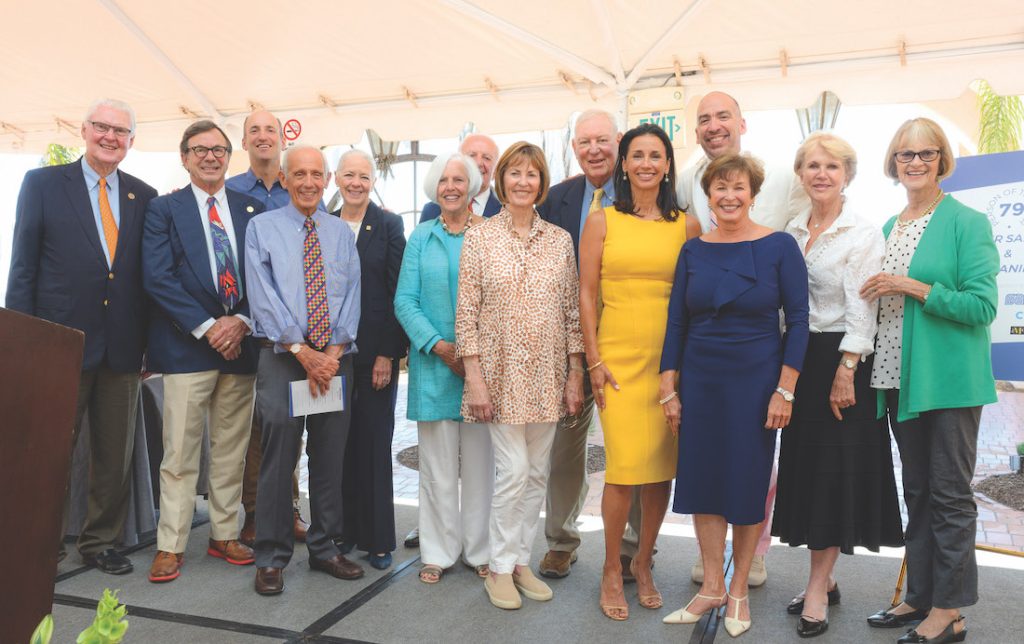 "AARP has worked with the CCI and learned from this experience," says Johnson, adding that the CCI resources and framework of care, with great thanks to the Promotoras Network, have provided support for communities internationally, in countries like Mexico.
The Foundation is also able to work across sectors to provide support in times of need. When small businesses and microbusinesses were suffering as a result of the pandemic, SBF stepped in to support the California Office of the Small Business Advocate and County of Santa Barbara and is still administering millions of dollars to support small businesses and micro-enterprises.
"At its core, the Foundation, our Board and our staff, works for Santa Barbara County. We believe that a healthy community is engaged, informed, and communicates across sectors. And when a community is working together like this," Johnson says – with donors, nonprofits, government, businesses, all on one page – "we are stronger and ready for whatever the future holds."
The Santa Barbara Foundation is currently evaluating its five-year strategic plan and making adjustments to be stronger for the next plan that will be announced in late 2023. Now is the time to partner with the Foundation, your community foundation, to build a deeper connection to our community and problem solve for community challenges. Join the Foundation in these efforts today at SBFoundation.org.  
sbfoundation.org
(805) 963-1873
Vice President, Philanthropic Services: Tammy Johnson
What We Do
For over 92 years, the Santa Barbara Foundation has been a catalyst for change. We analyze issues to identify challenges that burden people every day in Santa Barbara County. We convene community stakeholders to build coalitions and partner with nonprofits and other leaders working on the front lines. Together, we chart a direction and mobilize people like you to support the dynamic initiatives that makes this a better place, now and for generations to come.
Begin to Build a Relationship
We know you care about where your money goes and how it is used. Connect with this organization's leadership in order to begin to build this important relationship. Your email will be sent directly to this organization's director of development and/or Executive Director.
The Foundation is the "community living room," a place where donors, community members, and leaders of its business, nonprofit, education, and civic sectors can gather, "to discuss and problem solve. Collaboration is layered into everything we do.
LEADERSHIP IN ACTION
The Santa Barbara Foundation leads the effort to bring people and resources together to work for large scale, sustainable improvements in the community. We do that by facilitating dialogue among stakeholders- business leaders, government representatives, leaders of nonprofit organizations, residents and funders who want to create positive change. We look for the chance to form strategic partnerships to leverage our collective strengths and maximize the power of our donor's dollars. Because we do extensive research into the greatest needs of the community and the people who deliver services, we are positioned to champion specific causes and organizations. We then advocate for the funding to transform innovative ideas into reality. Learn more about our work within the community.
STRATEGIC GRANTMAKING
There are approximately 1,900 nonprofits in Santa Barbara County. Even the most diligent donor would find it daunting to try to learn about all of them and vet their work. In partnering with the Santa Barbara Foundation, donors can be assured that we award our grants through a rigorous process of research, planning, due diligence and evaluation. We work to identify and prioritize critical needs for strategic grantmaking requiring special focus and additional organizational resources. Once funded, we monitor and evaluate these initiatives for impact. We are committed to working with providers to maximize their effectiveness. Learn more about our grantmaking.
PARTNERS IN PHILANTHROPY
We are grateful that for more than 90 years the people of Santa Barbara County have trusted us to steward their charitable assets. Our team of philanthropic advisors help donors navigate the logistics of giving, and work with them to create a customized plan that aligns with their goals. As a community foundation, we have a responsibility to expand financial capital by reaching out to individuals and institutions to raise funds. We are committed to pooling our collective resources with those of forward-thinking funders to build scalable solutions. The Santa Barbara Foundation invites and encourages all donors, contributing all size donations, to join us. Learn more and become a Partner in Philanthropy.
SUPPORTING THE SOCIAL SECTOR
The Santa Barbara Foundation believes a healthy, high-achieving, creative social sector enables our county to fulfill its potential. To help make our nonprofits stronger and more resilient, we share knowledge through a series of capacity building workshops, leadership development, and technical assistance programs. We engage with practitioners to develop successful approaches for improved outcomes in the community. We connect them with funders and other nonprofits to make their efforts more powerful. Since this can be a demanding line of work, we recognize and reward hard work and excellence of those working in the social sector. Learn more about the Collaboration for Social Impact.