Teacher Grants Lead to Student Success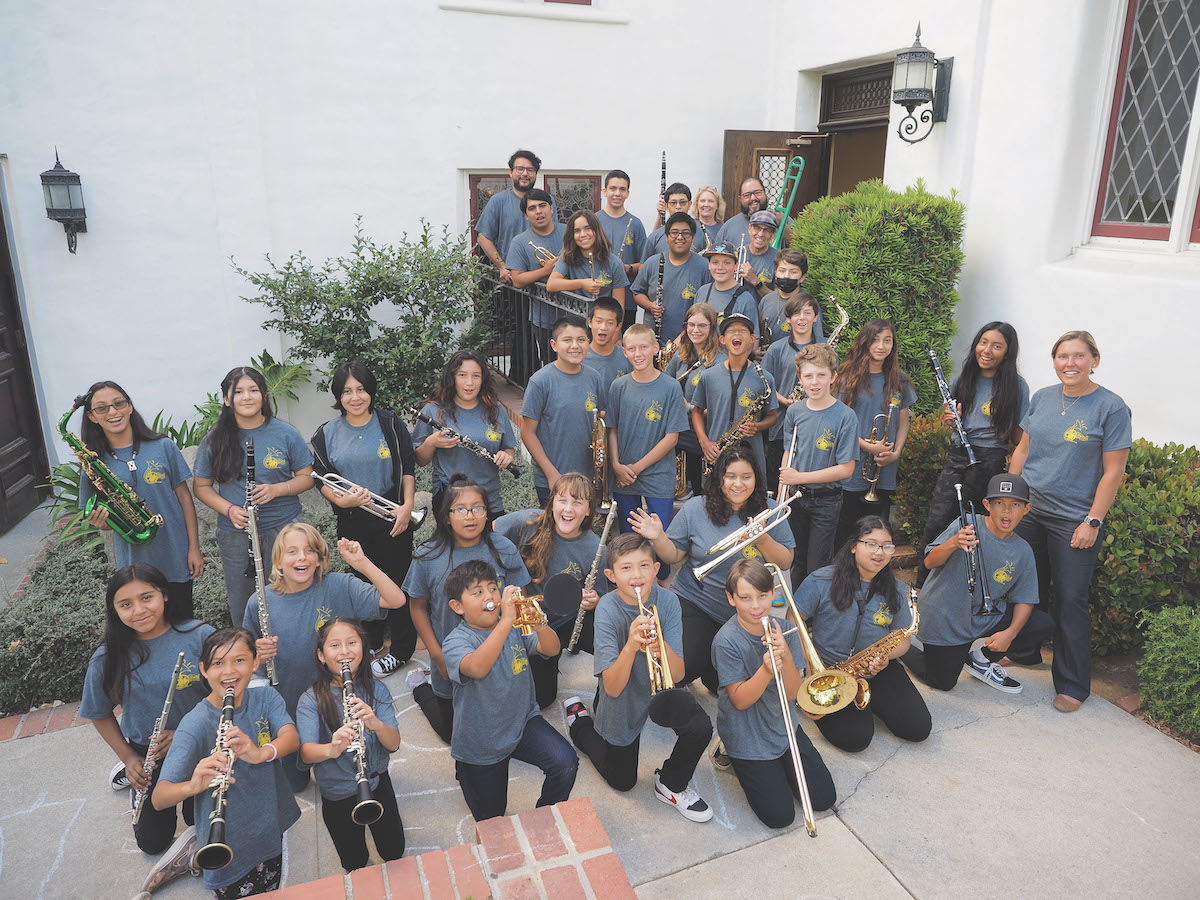 There are 12,700 students within the Santa Barbara School District learning across 19 TK-12 schools and supported by a staff of nearly 1,700. When pondering public education, it's easy to get swept up in the numbers and quantifying success through standard metrics. 
The Santa Barbara Education Foundation (SBEF) takes a more holistic approach. It embraces the individuals that hold it all together – parents, teachers, and students.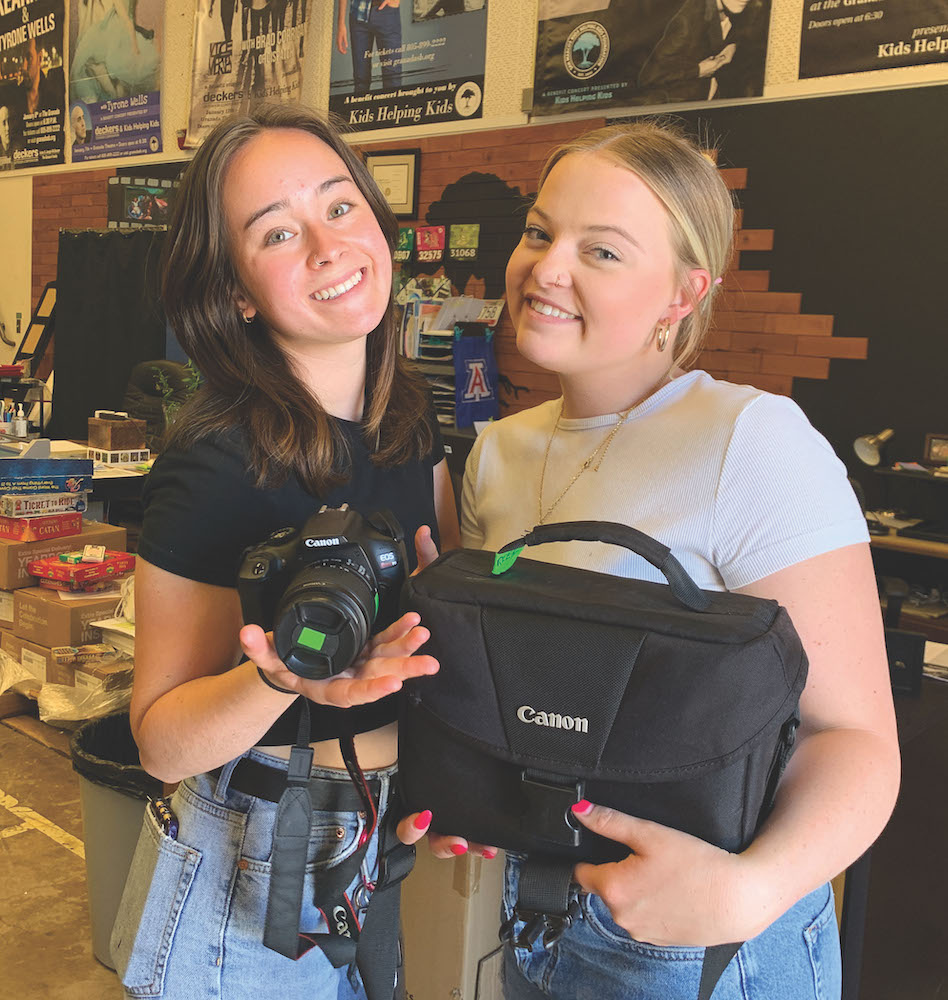 Founded in 1985, the nonprofit has a singular focus that Executive Director Pedro Paz articulates straightforwardly: "Supporting programs that enrich the academic, artistic, and personal development of all students in the school district."
Clear lines of communication are established with the superintendent.
"We, along with the district, try to be the eyes and ears of what's happening in the district. The superintendent helps SBEF pivot as much as we can," Paz says.
It is precisely in those pivots that the Santa Barbara Education Foundation has been able to offer academic support, extend music and arts programming, focus on literacy, and offer support in mental health.
As the superintendent helps to ensure SBEF is responding to critical needs of its students and staff, teachers and administrative staff have the closest connection to the students and can act as their advocates. Each year, teacher grants are awarded to offer supplies and tools to engage and enhance the impact of the classroom. Development Officer Melissa Davenport explains that "teachers are aware of what experiences they could give their students and what they can bring into the classroom." Without the funding to fulfill the Teacher Grants, needs that have been uniquely identified cannot be fulfilled, and a precious opportunity to engage and enrich students is lost.
Paz enthusiastically shared the story of a Franklin Elementary School student named Bella and how the Teacher Grant helped her to thrive in the classroom and embrace her sense of self.
Bella's teacher was awarded a grant to teach Mexican Folklorico dance classes. After signing up for the classes, Bella exhibited confidence that made her shine in the classroom and among her peers.
The program is contingent on three different touchstones. The first is asking if the educational outcomes of students enrich their lives in the best possible way. The second is to determine whether the efforts are executed in a manner that is both culturally sensitive and meets the individual needs of students. And finally, are students and teachers better off because of the programming? Without the Teacher Grant, Bella may have remained a shy and quiet student in the classroom struggling to find her voice.
"We are working toward growing the leaders of tomorrow, especially for our community, and that is really the truth of what we do," Paz says.
Donate now!
Mission
Santa Barbara Education Foundation (SBEF) provides and supports programs that enrich the academic, artistic, and personal development of all students in the Santa Barbara Unified School District.
Begin to Build a Relationship
We know you care about where your money goes and how it is used. Connect with this organization's leadership in order to begin to build this important relationship. Your email will be sent directly to this organization's director of development and/or Executive Director.
I have always been impressed with Keep the Beat as it fosters a love of music in children that can last a lifetime. I learned to love music when I was young and wanted to help our young folks experience that same love in their formative years.
Helping Teachers Help Students
The agenda for the 2022/2023 school year is to close the gap and achieve more funding for Teacher Grants while focusing on literacy development and mental health. Despite the $223,000 gap that the Santa Barbara Education Foundation is currently experiencing, their diligence and thoughtfulness bear every single student in mind.
You can help countless students like Bella find their voice.
Key Supporters
Arnesen Family Foundation
Timothy and Louise Casey
Andrew and Mary Jane Cooper
Daniel and Mandy Hochman
Elaine F. Stepanek Foundation
James S. Bower Foundation
John L. Carleton Foundation
Senator Monique Limón
J.M. Lind
Superintendent Dr. Hilda Maldonado
Sara Miller McCune
Mithun Family Foundation
Mosher Foundation
Santa Barbara Foundation
Nick Rail
April Thede
Towbes Foundation
Walter J. & Holly O.
Thomson Foundation
Wood-Claeyssens Foundation
Zegar Family Foundation