The Granada Gets Its Groove Back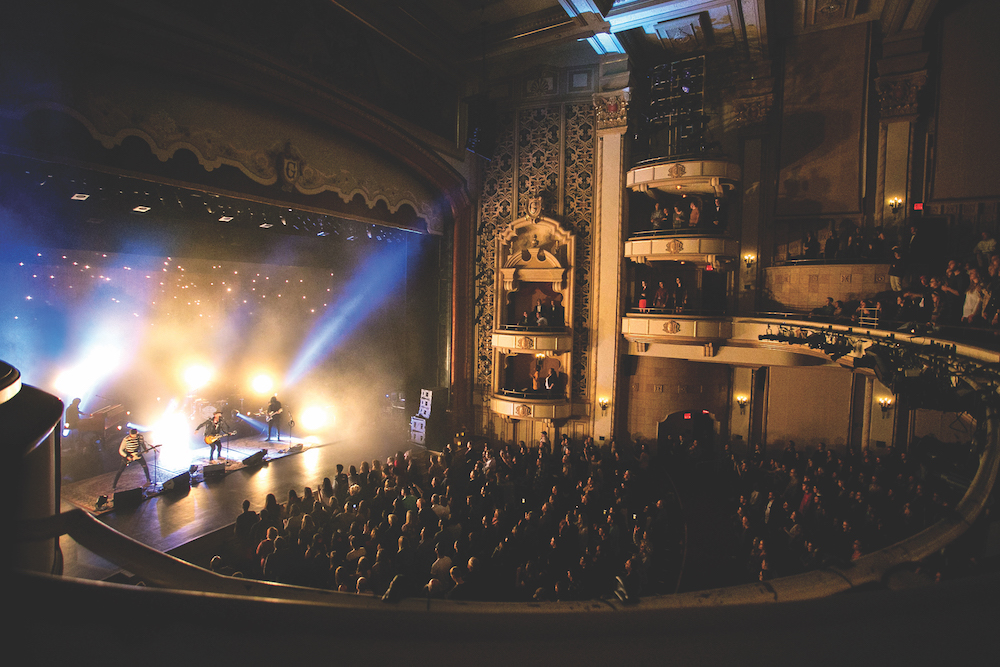 When The Granada Theatre reopened its doors in October 2021 after a long, dark 18-month closure, did the audiences rush right back to the local landmark and longtime venue? As Granada Chairman Palmer Jackson, Jr., would tell you, it didn't happen overnight. It took nearly another year for audiences to shed pandemic caution enough to resume filling up the 1,500 seats of the ornate theater for the city's premier performing arts – from State Street Ballet to Opera Santa Barbara to The Santa Barbara Symphony.
By September 2022, The Granada was back to bustling operation in time to host its annual fundraiser, the Legends Gala, for the first time in three years, to roaring fanfare. The event paid tribute to Jackson Jr.'s parents, Palmer and Joan Jackson, as "legendary" Santa Barbara area philanthropists and longtime supporters of The Granada, as well as to five-time Grammy-winning sound engineer and producer Allen Sides, and presenting organization State Street Ballet. The Legends Gala raised a record $500,000.
While audiences were gradually returning to live performances, the enduring success of The Granada's fundraising enabled it to invest in ambitious upgrades to the theater and programming. That included a transformed sound system designed by Sides that's now wowing performers and patrons alike. The Granada has also deepened its support of its resident companies. That paid off spectacularly in a recent tour-de-force performance of Carl Orff's cantata Carmina Burana, a collaboration of The Granada Theatre, The Santa Barbara Symphony, and State Street Ballet.
Indeed, the Granada's 2022-23 calendar has never looked more robust, featuring the traditional fare on which the theater has built its fame and prestige, and also plenty of non-classical acts that reveal its versatility. Palmer Jr. is particularly proud of pulling in blues guitarist Joe Bonamassa, a virtuoso who might more typically be lured by larger venues.
"We'd like to get more of those types of shows," Palmer Jr. says. "The rock shows are not easy to get."
And the audiences are back in the proverbial droves, with many shows selling out well in advance. As a sign of the changing times, Jill Seltzer, Granada's Vice President of Advancement, points to a recent performance of the contemporary swing dance show SW!NG OUT, in which audience members were welcomed on stage to dance with performers.
"I'm told by some people who attended the performance that it was the most fun they've ever had at The Granada," Seltzer says. "It's an example of the wide range of programming that is attracting new audiences as well as loyal patrons to The Granada."