Tragedy Inspires Innovation and Passion-Driven Philanthropy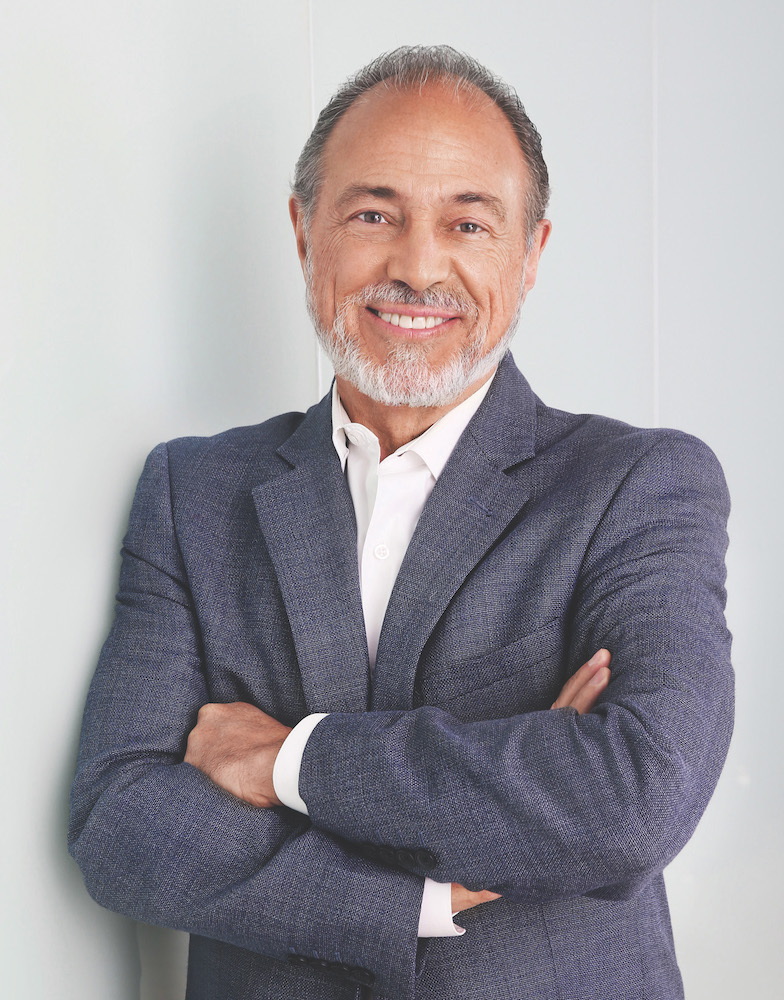 Dr. Michael Brinkenhoff's professional "aha" moment came at the nadir of his personal life, an invention born of tragedy. When his beloved wife, Gayle, was being treated for breast cancer in 2000, her treatments caused many distressing side effects; the damage to her once-beautiful eyelashes was the most distressing, Dr. Brinkenhoff remembers. 
A practicing ophthalmologist at the time, and wanting to help his wife in any way he could, he told her, "I think I can come up with something" to help with the loss of the attractiveness of her eyelashes. He went to work with cosmetics chemists to discover a solution. He ultimately created his own unique formula, and when he applied his concoction to her eyelashes, "they were restored to their original beauty," he says. In 2006, they formed a company, and RevitaLash was born, a cosmetic product that beautified eyelashes.
Besides being the best possible spokesperson for the product, Gayle Brinkenhoff was instrumental in its development. In the beginning, Dr. Brinkenhoff applied his formula with a Q-tip. Wishing for a more advanced tool, he said to his wife one day, "I wish I had a paint brush so I could put it on accurately."
"Oh you men," she shot back. "You don't know what we've got in our cosmetic closet," and she promptly went into her own and returned with an eyeliner brush.
"That's perfect," he exclaimed, recalling his own naivete about beauty products at the time. Before being launched into the marketplace, the formula had become an instant hit in their community, even in its earliest stages.
"We had neighbors and friends knocking at the door, and they'd heard that my mom had this special formula," remembers Gayle's daughter (from a previous marriage) Dariel Sidney, who at one time ran the company's international sales. "They were like hungry wolves at the door."
That was the real lightbulb moment for Michael, when he knew that he had a product that he could sell.
When they launched the original RevitaLash formula at a beauty trade show in 2006, there was nothing on the market like it.
"We invented a whole new category of cosmetic product," Sidney says. "People didn't know what eyelash conditioners were. There was no such thing at the time."
Although Gayle Brinkenhoff ultimately succumbed to cancer in 2013, she lived to see the success of the line of products she inspired and the company she co-founded with her husband. When RevitaLash Cosmetics began to sell internationally, it was such a hit that the couple traveled all over the world. Dr. Brinkenhoff recalls one of their first trips to Poland for the international launch.
"Her story had preceded her," he says fondly. "When she walked into the room to talk about that product, they got up and applauded. She was a movie star. They would take her picture and interview her."
As successful as the RevitaLash Cosmetics product lines have been, the company has perhaps distinguished itself even more for its philanthropic work. Because of the company's origin story, they have always given part of its proceeds to breast cancer research and causes.
"The type of projects that we fund are cutting edge, not well-funded, really innovative research projects," says Sidney, who is now the VP of Global Philanthropy. "We don't fund walks or big gala dinners. While those are important for awareness, our focus is on direct medical research. Sometimes it's not as glamorous, and we don't get a lot of fun pictures to post, but we believe that is what's going to move the needle in cancer research," she says.
As a company, RevitaLash Cosmetics sponsors a yearly "Gayle Brinkenhoff Breast Cancer Symposium," where lead researchers from around the world gather to share ideas and collaborate. The conference has yielded some groundbreaking research and progress in cancer treatment. And, most recently, it has helped the direction of RevitaLash Cosmetics' philanthropic work. One of the symposium's organizers, Dr. Linda Malkas, a leading cancer researcher for 25 years, appealed directly to Dr. Brinkenhoff to support her research.
"I listened and the more I heard about the research, the more convinced I became that this has the potential to be historic," he says. "Just in the last couple of months, the research they have done has gone into phase one clinical trials, and I am hoping that this is going to be a game changer for not just breast cancer, but all kinds of cancer."
"You become more passionate when it's personal," Sidney says.