We Need to Talk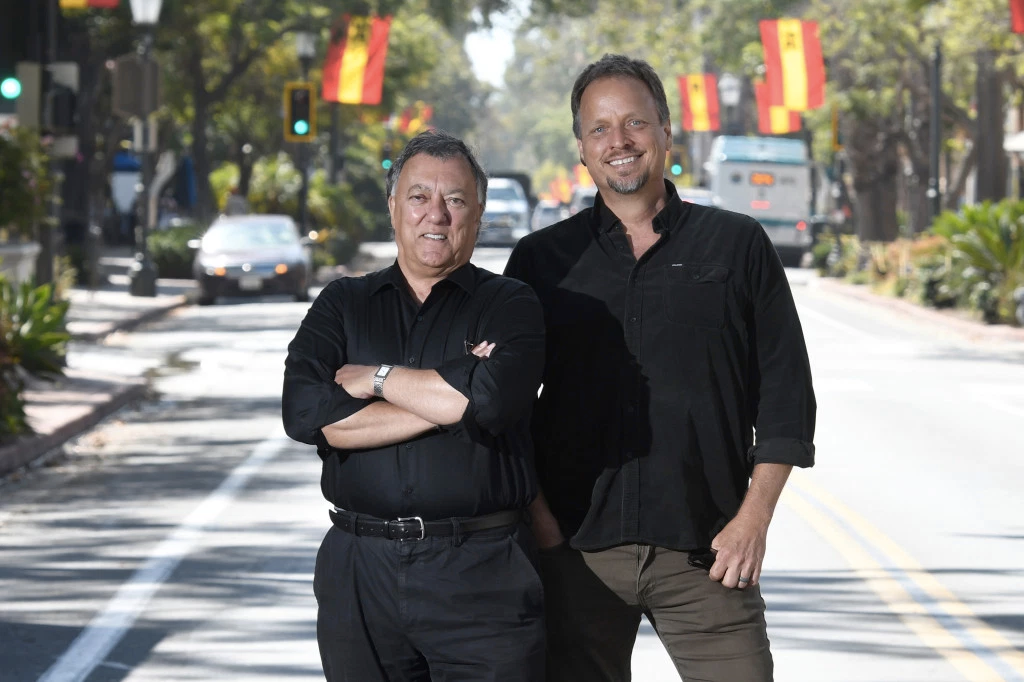 Almost everyone is aware that America's current cultural climate is perhaps more polarized than at any time since the Civil War. Very few have any idea how to fix it. 
Common Table Foundation's solution: Going back to the basics.
Driven by the notion that divisiveness and conflict are fueled by the inability to see each other as individuals with much more that unites than divides us, the nonprofit was launched in 2018 to serve as a beacon for bringing diverse communities together to celebrate all that we have in common.
The device to get there is the simple act of having a conversation over a meal.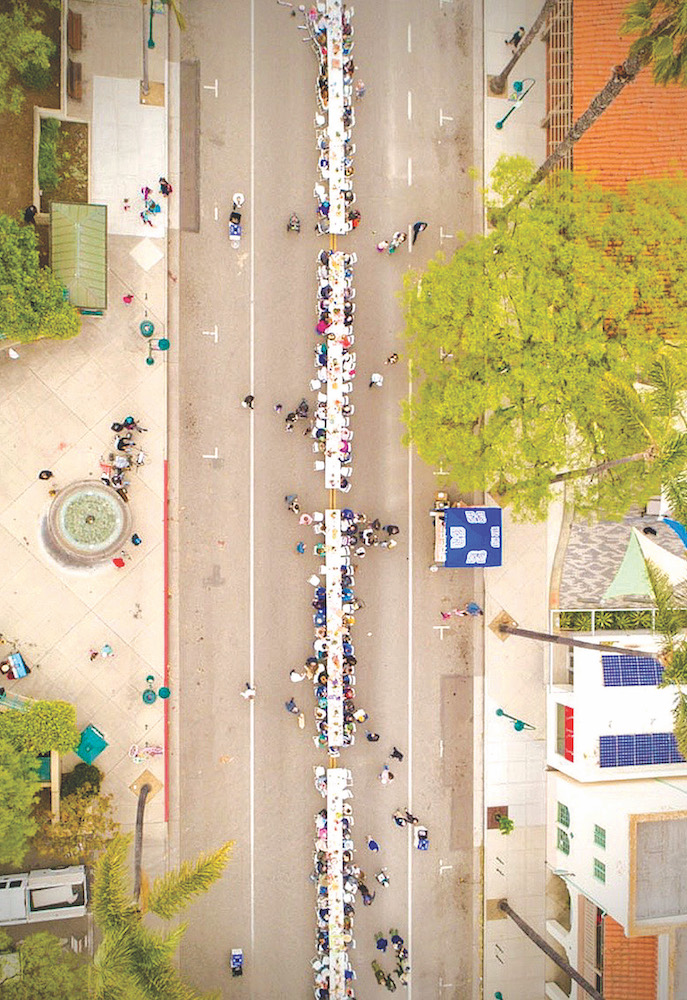 Literally.
To that end, in late summer 2018, Common Table put out a bunch of tables straddling the center divider of a full block of pre-promenade State Street, and invited people to bring their own food, grab a random seat, and start talking with their neighbor.
"The idea was to create a way for people who may never have met to actually sit down and have a meal together," says Warren Ritter, the foundation's Executive Director. "Dialogue can create a starting point of understanding."
The foundation clearly had tapped into a true hunger for community connection as the State Street gathering drew more than 400 folks from all backgrounds to break bread at the Common Table. Among the participants was a MAGA supporter sandwiched between former Democratic Rep. Lois Capps (one of the nonprofit's founders) and a homeless man.
"Our vision and purpose is bringing diverse people together to celebrate all that we have in common," Ritter says. "Then you can see if any of those perceived differences actually even exist."
Similar food-based events were held in Carpinteria over the next 18 months, which also saw the foundation spawning such programs as Coffee Conversations to foster deeper dialogue in a one-on-one setting, and the United By Art Project to bring together artists of all stripes on a shared stage.
But just as expansion plans were set to go into development, the COVID pandemic shut everything down.
Now, Ritter is working hard at the helm of the resurgent Common Table, where he plans to draw on his own background, which includes serving as the former president of Santa Barbara Young Black Professionals, where he nurtured the organization from infancy to a thriving group of 300 members through networking events. The nonprofit's upgraded plans include events targeted at specific segments such as school districts, health care facilities, and companies, aiming to foster connective conversations between business CEOs and entry-level employees, or nurses and hospital administrators.
"We're all fundamental members of the community. We're all neighbors. We're all connected," Ritter says. "Let's get the conversations going again."
Donate now!
commontablefoundation.org
(805) 724-2734
Executive Director: Warren Ritter II
Mission
Common Table's programs and events serve as seed-beds for cultivating, demonstrating, and celebrating our fundamental connectedness as human beings, first and foremost.
Begin to Build a Relationship
We know you care about where your money goes and how it is used. Connect with this organization's leadership in order to begin to build this important relationship. Your email will be sent directly to this organization's director of development and/or Executive Director.
Toolkit for Togetherness
Your tax-deductible support of the Common Table Foundation is critical to a successful revival of the nonprofit's programs and events, and the launching of new ones to combat divisiveness. Donations also aid in the creation of the forthcoming Common Table toolkit so that communities across the nation can host their own events using a comprehensive and efficient online platform – part of the foundation's mission to spread Common Table's goal of connecting through conversation around the world.
Key Supporters
The Santa Barbara Foundation
Montecito Bank & Trust
Santa Barbara Independent
The Fund for Santa Barbara
City of Santa Barbara