Santa Barbara Education Foundation Awards $100,000 to SB Unified Teachers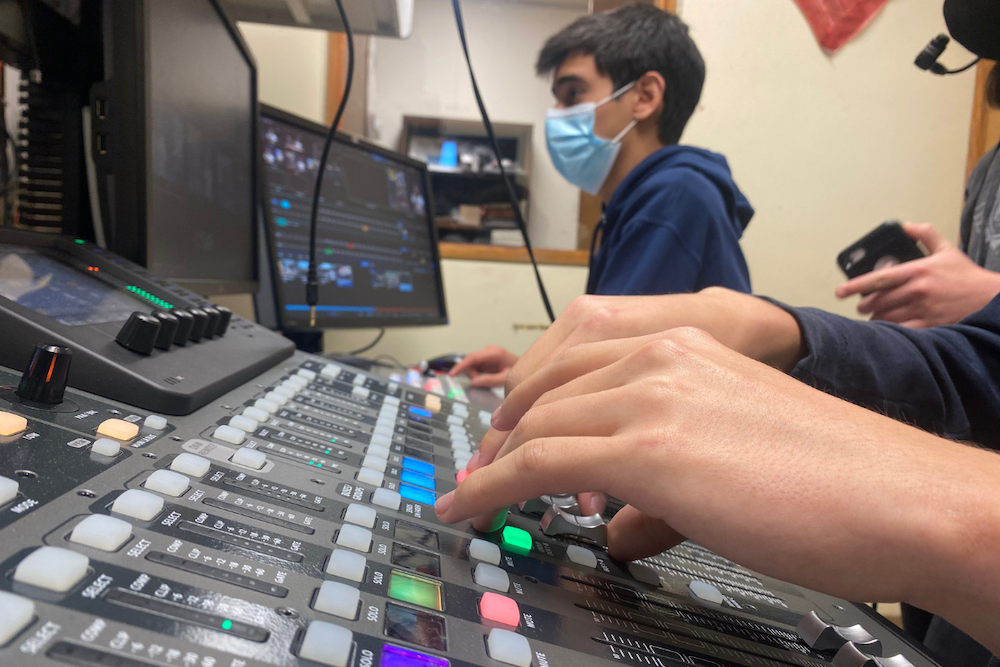 The Santa Barbara Education Foundation will award 71 grants to SB Unified teachers totaling $100,000 to help meet the needs of their students.
Since 2018, the Santa Barbara Education Foundation has offered SB Unified teachers grants between $250 to $5,000 to promote innovative teaching and purchase classroom supplies. With this grant cycle completed, SBEF has awarded over $475,000 to teachers over the past five years.
This year's grants will help purchase a wide variety of items, including Spanish language books, field hockey equipment, printmaking supplies, a field trip to the La Purisima Mission, and a music recording studio.
For some teachers, it's an opportunity to bring tech into the classroom with subject-specific funding like the Gretler Foundation STEM Grant. This year the grant will fund an LED Light Project for 6th graders at Adams Elementary and robots for a coding project at McKinley Elementary School's STEAM lab.
For Diana Hemsley, an art teacher at Goleta Valley Junior High School, the grant will fund a project to teach students that their ideas have a place on their campuses and community. " This grant will provide the funding necessary to purchase the materials and supplies needed to complete a mural for the school. The mural will be designed, painted, and installed by students. This project was designed to involve all students in beautifying and creating pride and spirit in their school and contributing to their community."
Although there is much to celebrate for the Santa Barbara Education Foundation with another round of funding completed, there are hopes to grow the program to address growing needs in local classrooms.
According to SBEF Programs Manager Katie Szopa, "This year, we saw an overwhelming amount of well-deserved grant applications totaling over $330,000 in requests. With only $100,000 to distribute this year, my hope is to fundraise significantly more next year to fund as many of these teacher grant requests as possible. "
The Santa Barbara Education Foundation will host an awards presentation to celebrate the Teacher Grant recipients on Wednesday, January 11.
The Santa Barbara Education Foundation started in 1985 when a group of concerned parents came together to support teachers by offering small grants for classroom supplies.  Today, SBEF promotes private support of Santa Barbara's public education system and serves over 12,700 students in 19 schools. For more information, visit www.santabarbaraeducation.org.
Donate now!
Mission
Santa Barbara Education Foundation (SBEF) provides and supports programs that enrich the academic, artistic, and personal development of all students in the Santa Barbara Unified School District.
Begin to Build a Relationship
We know you care about where your money goes and how it is used. Connect with this organization's leadership in order to begin to build this important relationship. Your email will be sent directly to this organization's director of development and/or Executive Director.
I have always been impressed with Keep the Beat as it fosters a love of music in children that can last a lifetime. I learned to love music when I was young and wanted to help our young folks experience that same love in their formative years.
Helping Teachers Help Students
The agenda for the 2022/2023 school year is to close the gap and achieve more funding for Teacher Grants while focusing on literacy development and mental health. Despite the $223,000 gap that the Santa Barbara Education Foundation is currently experiencing, their diligence and thoughtfulness bear every single student in mind.
You can help countless students like Bella find their voice.
Key Supporters
Arnesen Family Foundation
Timothy and Louise Casey
Andrew and Mary Jane Cooper
Daniel and Mandy Hochman
Elaine F. Stepanek Foundation
James S. Bower Foundation
John L. Carleton Foundation
Senator Monique Limón
J.M. Lind
Superintendent Dr. Hilda Maldonado
Sara Miller McCune
Mithun Family Foundation
Mosher Foundation
Santa Barbara Foundation
Nick Rail
April Thede
Towbes Foundation
Walter J. & Holly O.
Thomson Foundation
Wood-Claeyssens Foundation
Zegar Family Foundation