CommUnify's 'Off the Record' Fundraiser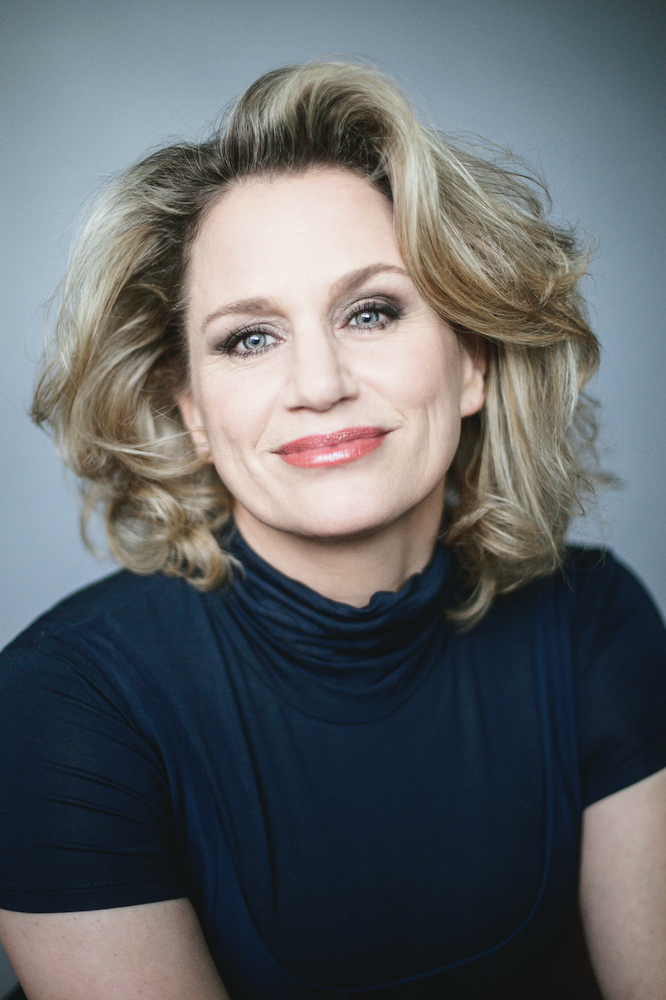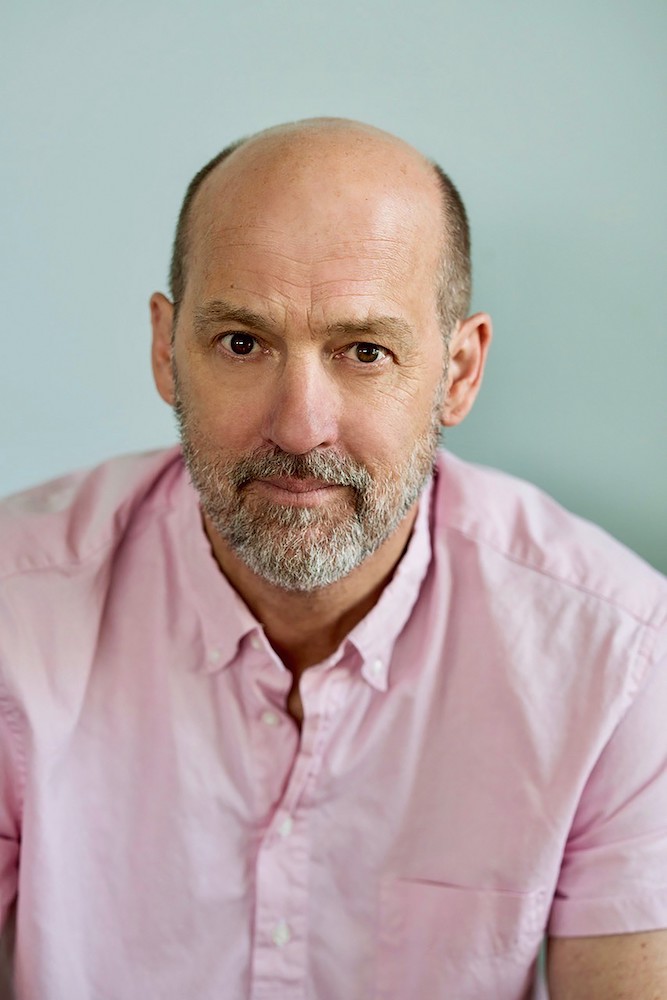 Anthony Edwards, who collected three SAG Awards and a Golden Globe for his role as Dr. Mark Greene on the hit TV series ER from 1994-2002and has starred in movies and on Broadway, graduated from San Marcos High School in 1980. Cady Huffman, who received a Tony nomination for her performance in The Will Rogers Follies in 1991 and collected the coveted award for best actress in a musical in playing Ulla in the original cast of the Broadway musical The Producers in 2001, graduated from San Marcos High in 1982. Dante Di Loreto, a TV and film producer who won Emmys for his work on Temple Grandin and The Normal Heart, and is even better known for executive producing Glee and American Horror Story, graduated from Santa Barbara High in 1980.
Now, all three will be returning to their hometown in early February for "Off the Record." This intimate conversation between the Santa Barbara natives offers a behind-the-scenes look at Hollywood, Broadway, and the joys and challenges of fame and creating a life in the arts – specifically in film, TV, and theater. Di Loreto will moderate the discussion as Edwards and Huffman speak frankly about their experiences as professionals in the arts, as well as the importance of our community and how it played a very important part in their start.
The event, which takes place Saturday, February 4, at the Belmond El Encanto Hotel, is a benefit for CommUnify, the prevalent nonprofit that serves almost 10,000 of Santa Barbara County's most vulnerable children, families, teens, and seniors each year. CommUnify, formerly the Community Action Commission of Santa Barbara County, was incorporated as a private nonprofit organization in 1967 and currently operates 23 Head Start and Early Head Start campuses and provides 14 other programs that address the complex causes of poverty, including Seniors Safe at Home, Family Wellness, Economic Empowerment and Financial Literacy, New Heights for Transition-Aged Youth, Weatherization Services, and Utility Bill and Rental Payment assistance. CommUnify also operates the 2-1-1 Santa Barbara County Helpline, providing information and referrals 24/7 free of charge to our community.
Off the Record is the brainchild of Julie Weiner,CommUnify's Chief Development Officer, who had a bit of an inside track in putting together the benefit event, as the Santa Barbara native was a contemporary of both Edwards and Huffman at San Marcos High.
"I knew them when they were young, and I know that both Tony and Cady attribute what this community did for them early on as being a big piece of how they got to where they have," Weiner said. "All those programs that were there for young people really gave them the underpinnings that helped them on their way. I thought this would be a really great way to bring something back to the community about how important community is."
Indeed, Huffman shared about her continued gratitude for the support she received as a youth and her eagerness to help raise awareness and funds for CommUnify's mission.
"As a child who counted on scholarships and odd jobs to pay for my arts education, and sometimes food stamps for food, I want everyone to have at least close to an equal chance at their dreams and basic needs," Huffman said. "CommUnify does something about it."
Huffman also enthusiastically signed on to the concept of a frank conversation about the artists' lives and Santa Barbara roots, one that might include some anecdotes about early experiences and interactions between them.
"I'm always happy to share my experiences, especially in my hometown," she said. "The world sees Santa Barbara as affluent and idyllic. It can be, but nowhere on Earth is perfect and no one is immune from life's challenges. The arts can help young people cope, learn discipline, and find joy. As challenging as it can be to be an artist, the rewards can be extraordinary. To reach even one heart and inspire it to hope for a better tomorrow is humbling and feeds my own soul to do better."
Unlike a typical Hollywood conversation, or even a typical Santa Barbara gala fundraiser, Off the Record will be an intimate event with two tiers of access. Fewer than 75 tickets to the conversation will be sold at $250, and only 24 for the dinner that follows for an additional $250, so that attendees will have a chance to further the conversation with one of the artists.
"People will probably get to ask questions of their own during the conversation, but the dinner is even more private because there will be only three tables of 10 people," Wiener explained. "Cady, Tony, and Dante and their guests will each captain a table, which means only eight paid tickets at each table. That way everybody will get to engage."
Given the timing, Off the Record might serve as a last-minute Christmas present or an early booking pre-Valentine's Day date for the art lovers in our community. Especially those who care deeply about CommUnify's goal of unifying the community around addressing the complex issues that cause and keep people in poverty. Visit www.communifysb.org/events for more information.
CommUnify
5638 Hollister Ave., Goleta
(805) 964-8857
www.communifysb.org
Patricia Keelean, CEO
Julie Weiner, CDO 
Donate now!
www.communifysb.org
(805) 964-8857 ext.#1105
CDO: Julie Weiner
Mission
We provide education and supportive services in partnership with the community so Santa Barbara County residents can improve their economic security, become self-sufficient, and retain their dignity.
Begin to Build a Relationship
We know you care about where your money goes and how it is used. Connect with this organization's leadership in order to begin to build this important relationship. Your email will be sent directly to this organization's director of development and/or Executive Director.
I have been involved with CommUnify (formerly Community Action Commission of Santa Barbara County) professionally and later as a proud supporter for over 33 years. I have continued my involvement with CommUnify for all these years because I have seen all the exceptional programs and services they provide to the entire Santa Barbara County community and the way they 'step up to the plate' in times of need. They provide a full spectrum of services for and support to vulnerable members of this county prenatally to older adulthood and ages in-between. CommUnify represents the best of the best in Santa Barbara County.

Help Us Serve Seniors
Did you know that low-income seniors are among the most vulnerable people in Santa Barbara County? Many were productive members of our community before retirement, but now live on fixed incomes which do not keep up with the high cost of living here so they can't afford home repairs. Each year, 950,000 older adults nationally are hospitalized due to a fall, making this lack of repairs a serious safety concern. CommUnify's Seniors Safe at Home program provides minor electrical and plumbing repairs, upgrades water heaters and furnaces, and installs carbon monoxide detectors, smoke alarms, and slip-and-fall prevention devices so our seniors may age safely in place. Thisprogram serves 150 to 175 senior households each year, but with your donation we can increase this number to ensure more seniors have a safer home and prevent potentially catastrophic injuries, hospitalization, or death. We hope you'll support Seniors Safe at Home.
Key Supporters
Ann Jackson Family Foundation
CenCal Health
Dr. Hildegard H. Balin Charitable Foundation
Edwin and Jeanne Woods Family Foundation
Eric and Kelly Onnen
Hutton Parker Foundation
Latkin Charitable Foundation
Mark and Dorothy Smith Family Foundation
Mike and Linda Cordero
Montecito Bank & Trust
Norm and Jane Habermann
Santa Barbara Foundation
Santa Ynez Band of Chumash Indians
Sara Miller McCune
Susan Rose
The Crawford Idema Family Foundation
The Towbes Foundation
The Towbes Group, Inc.
Walter and Holly Thomson Foundation
Williams-Corbett Foundation