NatureTrack's Award-winning Documentary is Now available on Vimeo for free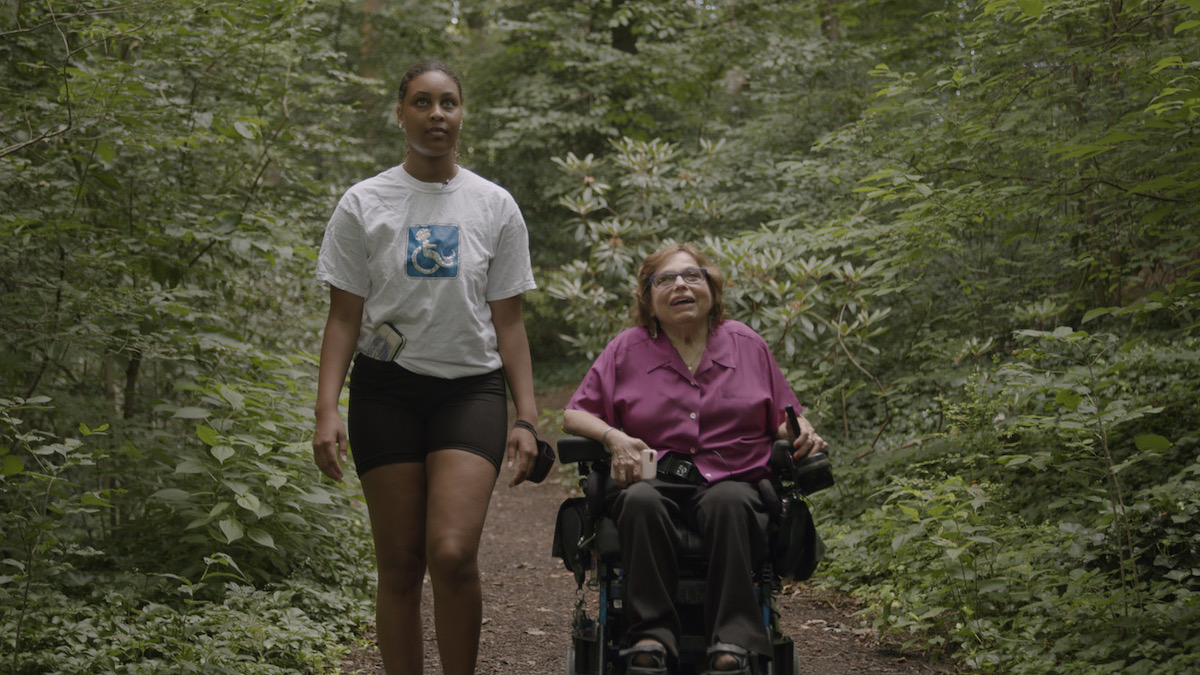 In honor of International Day of Persons with Disabilities, which is celebrated annually on December 3rd, NatureTrack Film Festival's award-winning documentary The Accessible Outdoors, was released and is now available to the public, free on Vimeo. It's the organization's holiday gift to the community.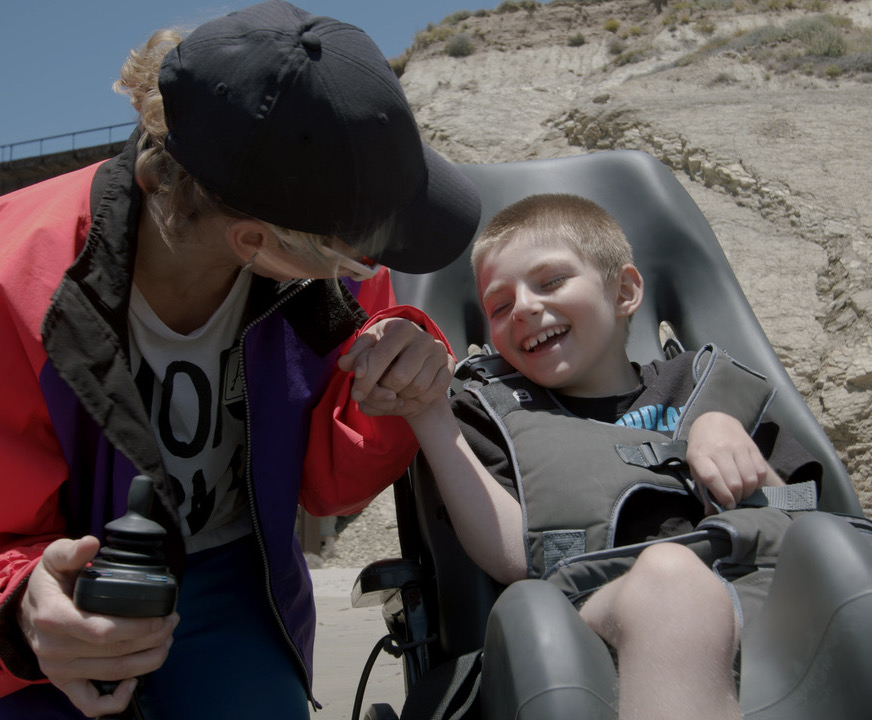 You can watch it, share it, and watch it again. All at no charge. With a running time of 15 minutes, the short doc was directed by Mitchka Saberi and Francisco Lopez, and executive produced by NatureTrack's founder Sue Eisaguirre. The documentary made the rounds to more than two-dozen festivals where it picked up several awards.
The Accessible Outdoors highlights the importance of access to nature for people with disabilities and how important nature appreciation is in general. It features interviews with various disability activists and wheelchair users. It also shows the Freedom Trax device, the "game-changer" for wheelchair users who long to be close to nature. Sue asked NatureTrack's development consultant to research a way to get steadfast docent Steve Schultz, a wheelchair user, safely on the beach or a trail under his own power was the spark for the film's creation. Now NatureTrack has multiple devices and makes them readily available for free to anyone using a wheelchair. Families can reserve a Freedom Trax for beach outings, or in our parks where terrain can be uneven. The devices are available to non-profits that are also promoting the value of nature in our lives.
"This past year, NatureTrack Foundation has expanded its outdoor field trips to be accessible to wheelchair users, and we've met so many wonderful people along the way! Access to nature is a universal right, which includes our community members with disabilities. Getting out onto the beautiful trails and beaches in California should be accessible to everyone as part of their everyday life," said Eisaguirre. She was able to get ten devices thanks to private donors and grants from the County of Santa Barbara and the State of California's 'Route to the Parks' push for more accessibility.
NTFF's holiday gift to you is at your fingertips now. Share with the people in your life who use wheelchairs.
For more information about NatureTrack or to donate visit: https://naturetrack.org/donate/
NatureTrack is a 501(c)3 non-profit that provides outdoor docent-led field trips during the traditional school day for Santa Barbara County children at no cost to the schools or students, utilizing local trails and beaches throughout north and south county. It has expanded the program to include wheelchair users of any age by providing outdoor adventures from as far north as San Luis Obispo and south to Ventura County. NatureTrack's mission is two-fold: to encourage participants to embrace our natural world with respect and wonder, inspiring them to be stewards of our natural resources, and prepare school-aged students with the attitudes, leadership skills, and habits for lifelong learning. Founded in 2011, more than 30,000 students have had a chance to experience a NatureTrack docent-led outdoor field trip.
Donate now!
www.naturetrack.org
(805) 886-2047
Founder & Executive Director: Sue Eisaguirre
Mission
NatureTrack is a 501(c)3 non-profit whose mission is to provide outdoor field trips for school-aged children at no cost to the schools or students.
Begin to Build a Relationship
We know you care about where your money goes and how it is used. Connect with this organization's leadership in order to begin to build this important relationship. Your email will be sent directly to this organization's director of development and/or Executive Director.
We both know it is vital for our young generation to be out in nature and experience what nature offers. Seeing the excitement on students' faces and their reactions to natural discoveries is always a joy. We enjoy being out on the trails and beaches, sharing nature at the moment with future stewards of our natural world.
For the Love of Nature
Transportation costs have increased significantly. In order to keep NatureTrack outdoor field trips cost-free for everyone, we need your help. Every donation you make will help us connect more kids and wheelchair users to nature.
$1,000 – Pays for 15 students to take a field trip (including transportation)
$2,500 – Pays for 35 students to take a field trip (including transportation)
$5,000 – Pays for 70 students to take a field trip (including transportation)
$6,300 – Buys 1 FreedomTrax device
PRICELESS – Becoming a NatureTrack volunteer! Join us. We have as much fun as the students!
Key Supporters
Adams Legacy Foundation
Audacious Foundation
California Coastal Conservancy
Explore the Coast
Coastal Ranches Conservancy
Coastal Resources
Enhancement Fund
Craig H. Neilsen Foundation
deLaski Family Foundation
Herbert and Gertrude Latkin
Charitable Foundation
John S. Kiewit Memorial
Foundation
Natalie Orfalea Foundation
and Lou Buglioli
Pacific HR, Inc.
Parks California – Route to Parks
Santa Ynez Valley Foundation
Santa Ynez Valley Youth
Recreation
Towbes Foundation