Common Table Foundation
While the world enters its new "normal," the need to break bread with one another, both metaphorically and literally, is more welcome than ever. The sharing of conversation over food is a bonding act between people as old as civilization itself and with State Street now a bustling pedestrian thoroughfare, it is the ideal time for a shared meal over a Common Table.
Common Table first sprung into action in late summer 2018 when the organization erected a long row of temporary tables straddling the center divider of a full block of State Street, and invited people to bring their own food, grab a random seat, and start talking with their neighbor. It worked: more than 400 folks from a wide variety of backgrounds gathered to break bread at the initial Common Table, indicating the organization had clearly tapped into a true hunger for community connection.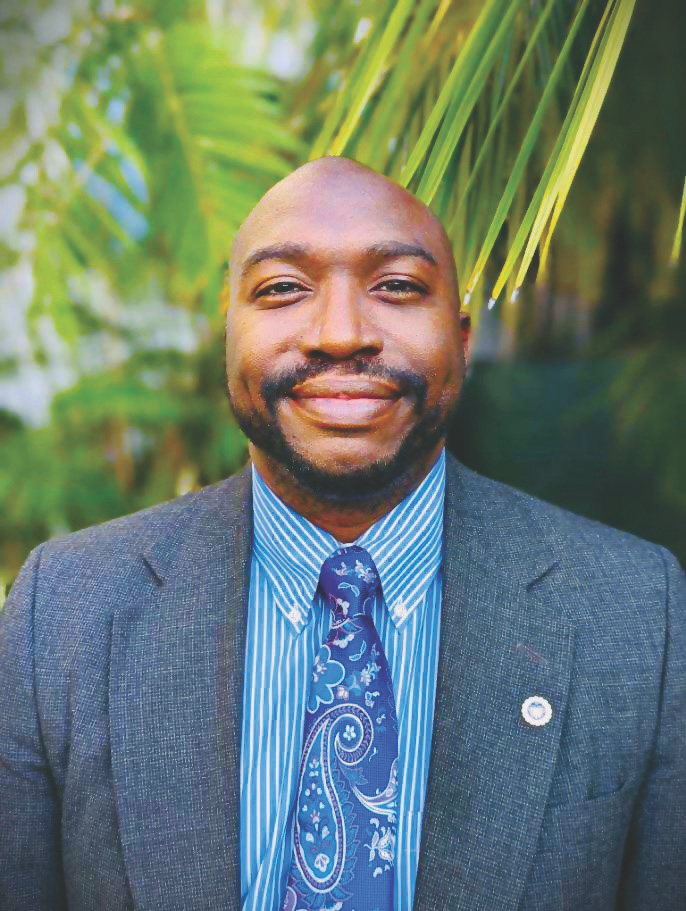 Similar food-based events were held in Carpinteria, on Milpas Street, and other locales in the area over the next 18 months, which also saw the nonprofit spawning such programs as Coffee Conversations to foster deeper dialogue in a one-on-one setting, and the United by Art Project to bring together artists of all stripes on a shared stage.
"Our vision and purpose is bringing diverse people together to celebrate all that we have in common," said Warren Ritter, the foundation's executive director. "Then you can see if any perceived differences actually even exist."
Common Table has not held their popular event since 2019, but that doesn't mean that the wheels aren't turning at the nonprofit, as events both large and small are being set in motion to take place as soon as the spring. It's an exciting re-awakening for the nonprofit that sees fostering the simple act of engaging in a conversation as an effective start to solving the divisiveness and conflict that typifies our current cultural climate, as well as bridging potential gaps in the cultures of other organizations.
Ritter wasn't even part of Common Table for any of those gatherings, though, as he signed on as ED only last year as the foundation prepared to gear back up again. But he's using his passion and connections to map out not only resuming the original plan of creating meeting spaces for random folks to meet and talk, but also creating a more expanded vision of the foundation as a facilitator of communication within various organizations, sectors or systems, as well as specific communities.
First up in the relaunch, though, is another State Street gathering, planned as Common Table's kickoff in creating events for the community in the spring. Despite the parklets and promenade adding some new logistical challenges, things should take shape soon. The theme of thanking first responders – who once again sprang into action during the recent rainstorms – is already set, as is a suggestion to keep the conversations to topics of music, art, and food, at least to start.
"It's about first finding common ground, so we're bringing it down to the more humanistic level, rather than having people jump into politics or race, which we know can be divisive," explained Ritter, whose background includes serving as the former president of Santa Barbara Young Black Professionals. "There's a lot of variability, even in art, music, and food – some people like tamales while others are partial to cold pizza, and some people like bluegrass and others only listen to hip hop. But you can at least sit down and have the conversation. There's enough there to find that commonality with someone you might never otherwise have met. Then if you want to move from nuances of Van Gogh to debating the new split Congress, that's up to you."
The foundation is partnering with the Public Library to put together a series of smaller gatherings in the different areas of the new Michael Towbes Plaza in advance of a larger get-together for the grand opening anticipated in October, Ritter said.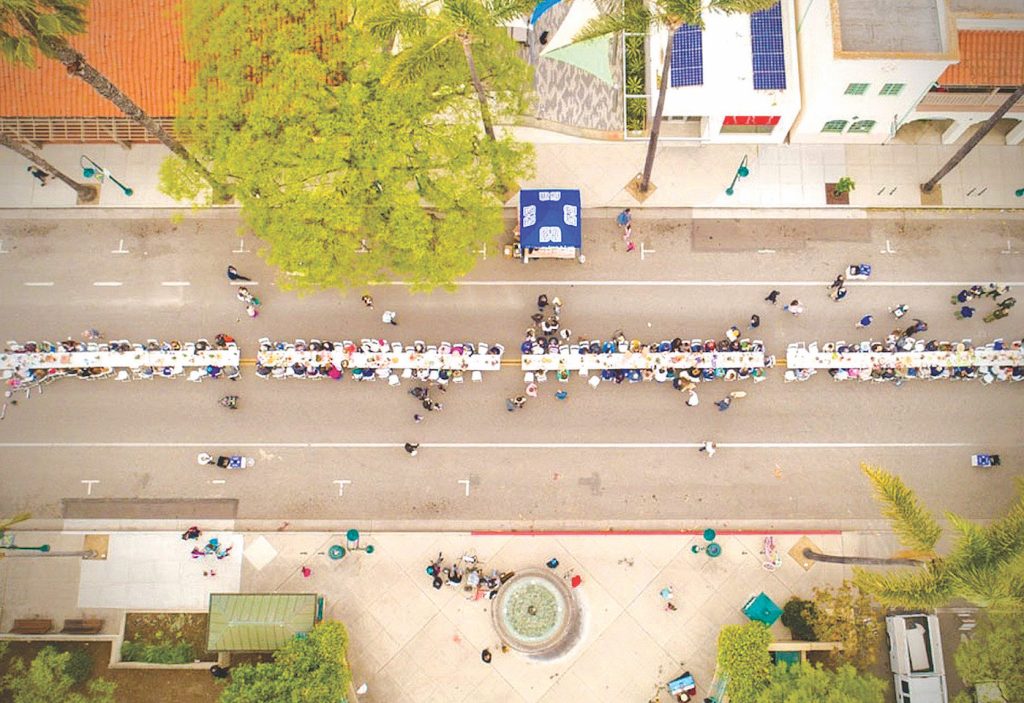 "We'll be facilitating some smaller Common Table community conversations to get people back to the area and enjoy the space again," he said.
What's also new for 2023 is a focus on creating Common Table-branded events for specific niches, Ritter said. In-roads have been formed for events with a major healthcare organization as well as Santa Barbara Unified School District, where the foundation is working with specific partners to facilitate smaller, more targeted conversations between the various levels of the staff and administration.
"The idea is to create a space where people feel empowered to have the conversation that they want to have without fear of retaliation or push back," he said. "People can take away a lot that's hard to get other ways."
Common Table is also firming up a partnership with New Beginnings Counseling Center, envisioned as a way to more directly connect the community with the nonprofit that receives HUD dollars to combat homelessness, he said.
"It will be like a town hall where people come in and listen to New Beginnings staff talk about how they're going to tackle this issue of homelessness using this influx of funds, sharing their targeted plan to truly eradicate homelessness in Santa Barbara."
While specific dates have yet to be firmed up, it's not at all too early to get involved, whether through sponsorships, collaborative partnerships, or even volunteering.
"The idea is to have different sponsors for each Common Table event, so we're always going to be looking for sponsors and partners," Ritter said. "A community project that's for the benefit of the community should be funded by members of the community. Operating community-wide across all the subsets is how you really build and strengthen the foundation. So please don't hesitate to get in touch."
Common Table Foundation 
Warren Ritter, Executive Director
(805) 724-2734
www.commontablefoundation.org
Donate now!
commontablefoundation.org
(805) 724-2734
Executive Director: Warren Ritter II
Mission
Common Table's programs and events serve as seed-beds for cultivating, demonstrating, and celebrating our fundamental connectedness as human beings, first and foremost.
Begin to Build a Relationship
We know you care about where your money goes and how it is used. Connect with this organization's leadership in order to begin to build this important relationship. Your email will be sent directly to this organization's director of development and/or Executive Director.
Toolkit for Togetherness
Your tax-deductible support of the Common Table Foundation is critical to a successful revival of the nonprofit's programs and events, and the launching of new ones to combat divisiveness. Donations also aid in the creation of the forthcoming Common Table toolkit so that communities across the nation can host their own events using a comprehensive and efficient online platform – part of the foundation's mission to spread Common Table's goal of connecting through conversation around the world.
Key Supporters
The Santa Barbara Foundation
Montecito Bank & Trust
Santa Barbara Independent
The Fund for Santa Barbara
City of Santa Barbara