Mission Scholars raises $265,000 in Matching Grant Campaign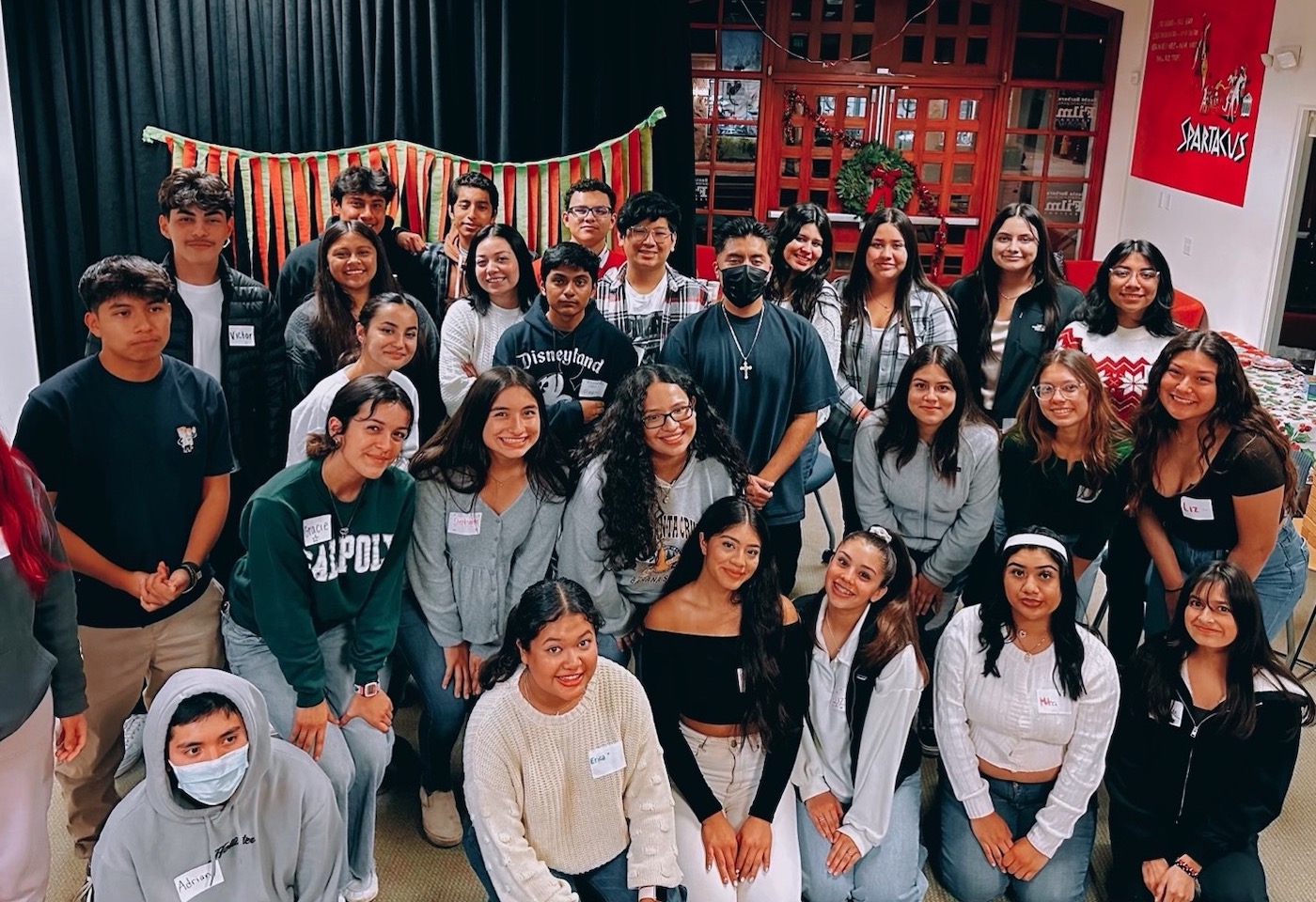 As 2022 drew to a close, Tim and Ginny Bliss issued a challenge to Mission Scholars and the Santa Barbara community: raise $75,000 dollars from other sources, and the Bliss Family Foundation would match it dollar for dollar.
It was reminiscent of the Bliss family's matching grant challenge from the previous year: a $50,000 matching grant that raised $172,000 for Mission Scholars, a program that helps level the college-admissions playing field for high-achieving, low-income students in the Santa Barbara area.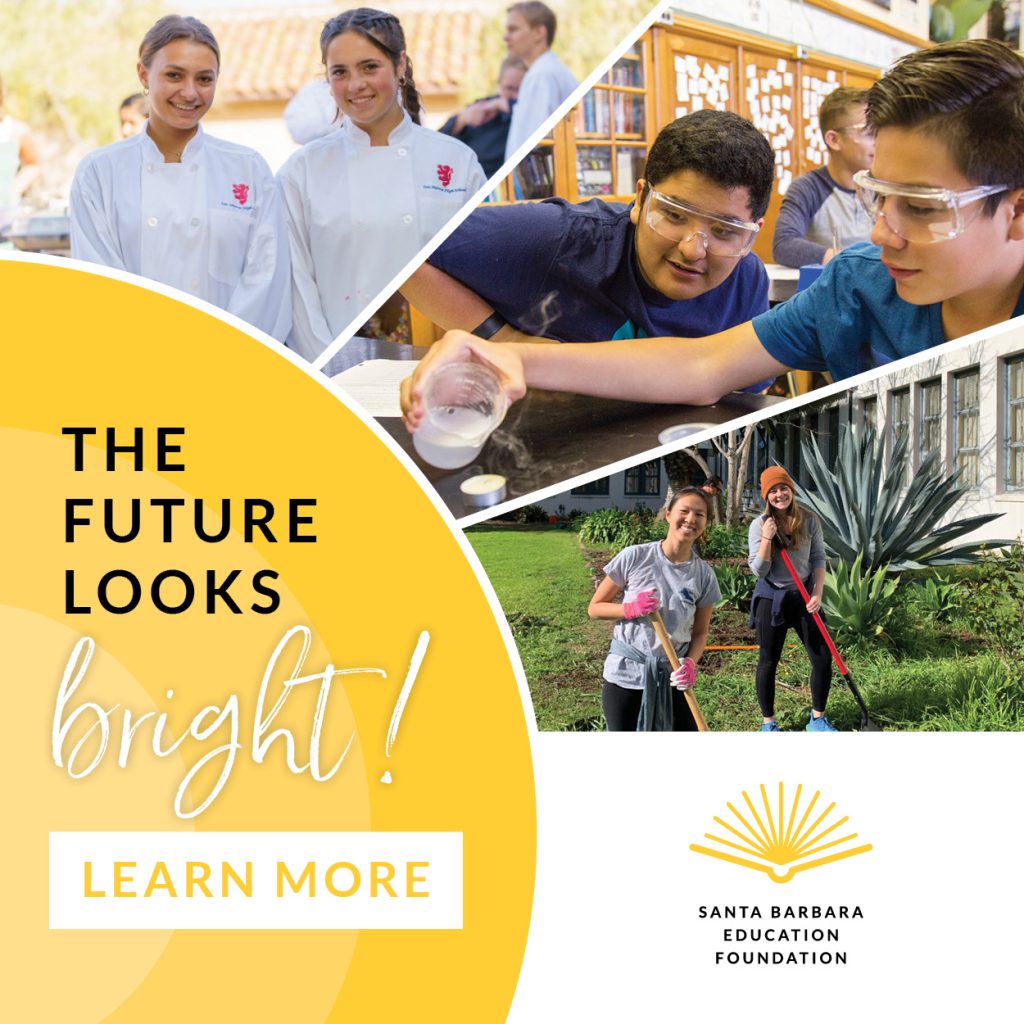 This year, however, they upped the stakes. Donors in the local community accepted the Bliss family's new challenge wholeheartedly, donating a total of $190,000 for a combined total of $265,000.
"We are honored and proud to be part of Mission Scholars," said Tim Bliss. "They are making such a tremendous difference in these young people's lives."
These matching grants have a significant impact, according to Mission Scholars' Executive Director Cassie Lancaster.
"This support allows us to grow," Lancaster said. "Our first cohort in 2019 had only ten students. We recently accepted our fifth cohort, and it will have thirty students. Not only that, but we'll be in a position to continue expanding into Carpinteria, strengthen our community outreach services, and continue supporting our college students through our College Success programs."
Mission Scholars already has an impressive track record, with a near-perfect record of four-year college attendance and—particularly critical for low-income families—a record of garnering scholarships for their students that cover 85% of the cost of attendance. The program also has an array of partnerships with local and national corporations, which leads to summer internships and professional development opportunities. According to Lancaster, Mission Scholars students are currently lining up paid summer internships with General Motors, Electronic Arts, Khan Academy, The Salvation Army, and others.
"That's a perfect example of the impact this sort of generosity can have," Lancaster said. "The Bliss family's investments have allowed our staff to dedicate more time and resources to helping our Scholars find summer jobs and internships, and that increased capacity will be around for our Scholars' entire careers. It all starts with people like Tim and Ginny, and with the Santa Barbara community as a whole. The assistance we provide can have an extraordinary, multi-generational ripple effect, but those ripples have to start somewhere."
Mission Scholars is a program of the Santa Barbara Education Foundation. For more information, visit www.missionscholars.org. 
Donate now!
Mission
Santa Barbara Education Foundation (SBEF) provides and supports programs that enrich the academic, artistic, and personal development of all students in the Santa Barbara Unified School District.
Begin to Build a Relationship
We know you care about where your money goes and how it is used. Connect with this organization's leadership in order to begin to build this important relationship. Your email will be sent directly to this organization's director of development and/or Executive Director.
I have always been impressed with Keep the Beat as it fosters a love of music in children that can last a lifetime. I learned to love music when I was young and wanted to help our young folks experience that same love in their formative years.
Helping Teachers Help Students
The agenda for the 2022/2023 school year is to close the gap and achieve more funding for Teacher Grants while focusing on literacy development and mental health. Despite the $223,000 gap that the Santa Barbara Education Foundation is currently experiencing, their diligence and thoughtfulness bear every single student in mind.
You can help countless students like Bella find their voice.
Key Supporters
Arnesen Family Foundation
Timothy and Louise Casey
Andrew and Mary Jane Cooper
Daniel and Mandy Hochman
Elaine F. Stepanek Foundation
James S. Bower Foundation
John L. Carleton Foundation
Senator Monique Limón
J.M. Lind
Superintendent Dr. Hilda Maldonado
Sara Miller McCune
Mithun Family Foundation
Mosher Foundation
Santa Barbara Foundation
Nick Rail
April Thede
Towbes Foundation
Walter J. & Holly O.
Thomson Foundation
Wood-Claeyssens Foundation
Zegar Family Foundation